Otium dedicated to optimum wellness
By Patti Pietschmann, Travel Diva
Passengers sailing on  Silversea's Silver Dawn  in spring 2022 are in for a extra big treat–the debut of  the Otium  spa–  a bacchanal of well being.   The name  derives from ancient Rome where  Otium meant pe ure pleasure. It's the opposite of negotium, the nonexistence of pleasure, And all about taking time outs for leisure, in which to bathed, talk, sing, theorize, eat, drink and relax.
Ultimate indulgence
According to Silversea, Otium's goal is to  encourage balance between indulgence, pampering, and pleasure over sacrifice and delayed gratification.  Its premise is that wellness should be a natural, enjoyable part of the day. That living well and being healthy are not mutually exclusive.
Optium factors 
The new wellness program incorporates a sleeping experience that starts with fine Egyptian cotton linens from Italy. It continues with a special mattress and pillow menu  and an ultimate bathing experience.  This includes soothing candlelit bathing followed by servings of caviar, truffles and Champagne. All enjoyed with a musical background and cushy Otium robes.
Food for the body and soul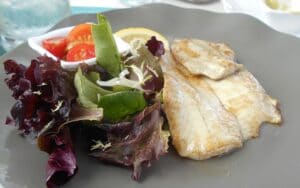 Food is a big part of Otium with offerings of caviar and Champagne on demand. Along with that comes room service comfort food menus and other culinary delights.
Spa indulgences
Silver Dawn's spa features the gamut of salubrious treatments plus thermal areas and  more Champagne.
Silversea offers all-inclusive fares, seamless service and some of the best cruise cuisine afloat. To book the Silver Dawn or other cruises, contact a Pavlus agent at 1-800-528-9300.