Dreaming about sailing away on an exotic river cruise, a USA river sailing, an ocean or river voyage in Europe or an expedition cruise to North American lakes? All are doable on Viking. So, come along for our personal picks — "Five Viking Cruises We'd Love to Take!"
1. Viking Osiris in Egypt
Egypt has remained exceptionally popular with international travelers in 2022. Soon, cruisers will have a new way of sailing Egypt's Nile River as well — the 82-passenger Viking Osiris. The new ship's 12-day "Pharoahs & the Pyramids" itinerary is #1 of the "Five Viking Cruises We'd Love to Take."
Officially debuting in August 2022, the new Viking Osiris will join another Viking vessel, Viking Ra, on the Nile. A third ship, Viking Aton, a sister to Viking Osiris, will launch in 2023.
In particular, 2022 is a big year in tourism for Egypt. Most anticipated? It's the opening of the new Grand Egyptian Museum, located outside Cairo on the Giza Plateau. The museum will house 100,000 ancient artifacts, 4,549 of those from King Tutankhamun.
Also, this year marks the 100th anniversary of the discovery of King Tutankhamen's tomb by Howard Carter and his benefactor, the fifth Earl of Carnarvon. Viking has a long-standing relationship with the Carnarvon family. So,  Viking Osiris' guests will experience Privileged Access — providing insight into the tomb's 1922 discovery.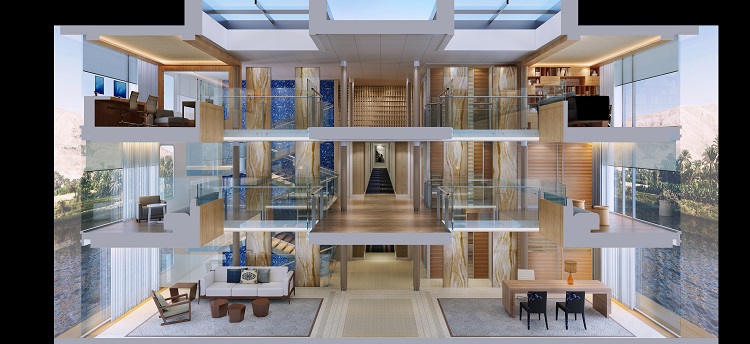 "Our guests are curious explorers, and just as the iconic explorers before them, they choose Egypt as a destination because of its unparalleled access to history and antiquities," said Torstein Hagen, Viking's chairman. Speaking at Viking Osiris' float-out, he added: "This rings as true today as it did a century ago." 
Accommodating 82 guests in 41 staterooms, the new, state-of-the-art Viking Osiris features the elegant Scandinavian design for which Viking is known. For instance, past guests will recognize Viking's familiar square bow and the indoor/outdoor Aquavit Terrace.
Pharoahs & Pyramids
During the "Pharaohs & Pyramids" itinerary, guests begin with a three-night stay at a first-class Cairo hotel.  Cruisers can head out to the Great Pyramids of Giza, the necropolis of Sakkara and the Mosque of Muhammad Ali. If cruisers are traveling in late 2022 or beyond, they might check out the new Grand Egyptian Museum.
After Cairo, Viking's guests will head to Luxor. On tap is touring of the Temples of Luxor and Karnak. Then, they'll settle into their stateroom (see photo below) or suite for Viking Osiris'  eight-day roundtrip cruise from Luxor.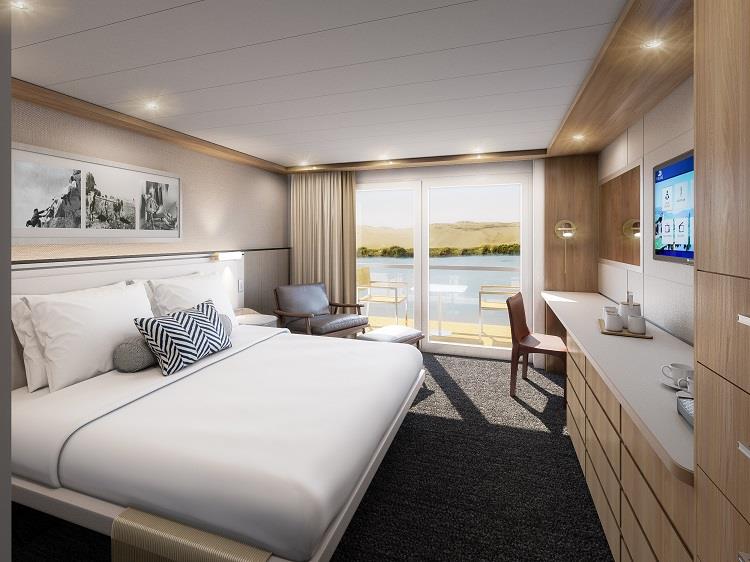 Among the Privileged Access activities? Cruisers will visit Nefertari's tomb in the Valley of the Queens and Tutankhamen's tomb in the Valley of the Kings. They'll also journey to Esna's Temple of Khnum, Qena's Dendera Temple complex and Aswan's Abu Simbel and High Dam.
Another highlight is a visit to a Nubian village and an elementary school there. Finally, the journey concludes with a flight back to Cairo for one final night.
Appealing Extension 
Looking to extend the vacation?  Viking also offers pre- and post-cruise extensions that provide Privileged Access to archives and exhibits. One that we'd suggest? Viking has curated an enticing "British Collections of Ancient Egypt" extension. Guests will retrace the steps of Howard Carter and the fifth Earl of Carnarvon.
Beginning in London , guests on this extension will meet their Viking tour director and an Egyptologist. They'll have  Privileged Access to two museums. First, in the early morning, they'll visit the Egyptian Collection at the British Museum before it opens to the general public.
Then they'll visit the home and personal museum of world-renowned architect, Sir John Soane. Illuminated by candlelight, the tour will re-enact how Soane entertained guests and showcased his Egyptian antiquities. A highlight is a 3,000-year-old Egyptian sarcophagus.
Guests will also tour London's Petrie Museum, housing 80,000+ ancient Egyptian and Sudanese artifacts. In Oxford, guests will visit the Ashmolean Museum, displaying both Egyptian mummies and art.
They'll also go behind the scenes at Oxford University's Griffith Institute. There, they'll enjoy a Privileged Access visit to see Carter's archives, detailing his discovery of Tutankhamun's tomb.
Lastly, guests will have further Privileged Access with an exclusive visit to Highclere Castle, owned by the Earl and Countess of Carnarvon. They'll view the Earl's private collection of Egyptian artifacts and see other exhibits not typically on public view.
Alternatively, Viking's guests can add a pre-cruise Jerusalem extension or a post-cruise Jordan stay.
2. Viking Sky for the "Quiet Season" Mediterranean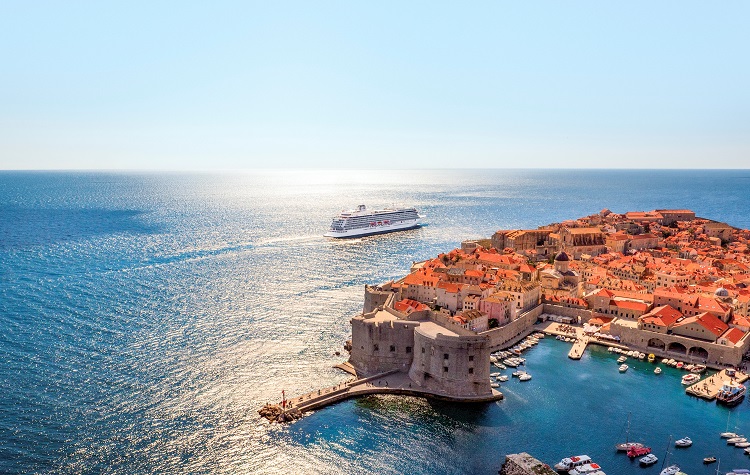 Europe is great in late spring, summer and fall. But sailing in a "quieter" season is one good way to see the sites without the crowds. Did you know that Viking offers a 15-day  "Italy, the Adriatic and Greece" itinerary on Viking Sky that's a "quiet season" option?
If you'd like to go sooner rather than later, one Viking departure is March 5, 2022, from Rome (Civitavecchia) to Athens (Piraeus). Or, if you prefer more time to plan, another departure is offered on March 10, 2023.
Essentially, this voyage combines Viking's "Venice, the Adriatic & Greece" itinerary with its "Italian Sojourn" itinerary. On this robust itinerary, guests will enjoy 11 "included guided tours" while visiting four countries – Italy, Croatia, Montenegro and Greece.  It's a great opportunity to enjoy relaxed interactions with local residents and also low-season airfares.
Voyage experiences include everything from scenic cruising of the islands of Dalmatia to an overnight in Venice. Guests will gaze at gorgeous mountainous scenery in Montenegro and traipse through Roman ruins in Split, Croatia. Or, the trip is a great way to explore Olympic history on a call at Katakolon, the gateway to Olympia, Greece.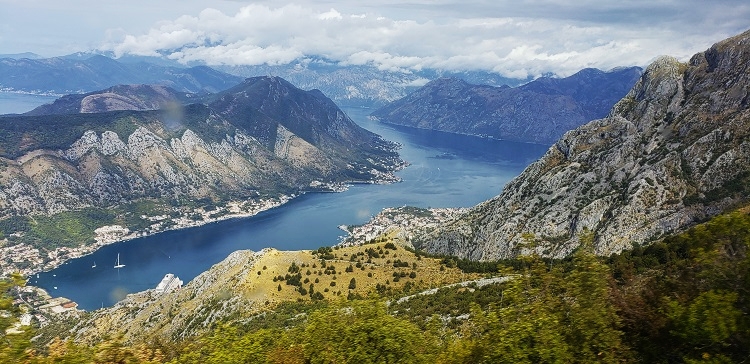 3. Viking Octantis on the Great Lakes
We like "a cruise that fits four "buckets" — (1) a close-to-home getaway,  (2) small ship journey, (3) expedition cruise, and  (2) North American coastal/lakes itinerary. Our #3 choice of "Five Viking Cruises We'd Love to Take meets all three of those desires.
It's Viking's "Niagara and the Great Lakes" voyage. Sailing between Milwaukee, WI, and Toronto, Ontario, Canada, the new 378-passenger Viking Octantis will offer departures throughout summer 2022.
Along the U.S. and Canadian border, the freshwater lakes — Lake Superior, Lake Michigan, Lake Huron, Lake Erie and Lake Ontario — are well-honed trade routes. Today, small ships navigate through and between them via both natural waters and artificial canals.
In fact, Viking purposely built Viking Octantis narrower than other ships of the same size so it can transit the Great Lakes' region's locks.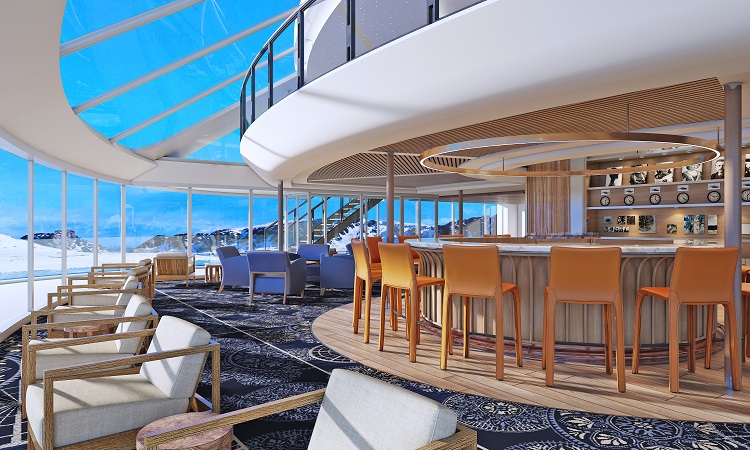 The voyage is a good one for Viking fans as well as for small-ship cruising enthusiasts. But what's nifty is that this is also an expedition ship and thus it carries a full "expedition team" aboard. So, guests can head out via Zodiacs and kayaks for an expeditionary approach to exploring.
Of course, cruisers who simply want to kick back, view gorgeous scenery and enjoy a relaxing vacation simply prefer to soak up the region's natural beauty can do that too. Another plus is that this itinerary features a mix of remote scenic areas and vibrant urban centers such as Toronto, Milwaukee, Detroit and __
Thundering Niagara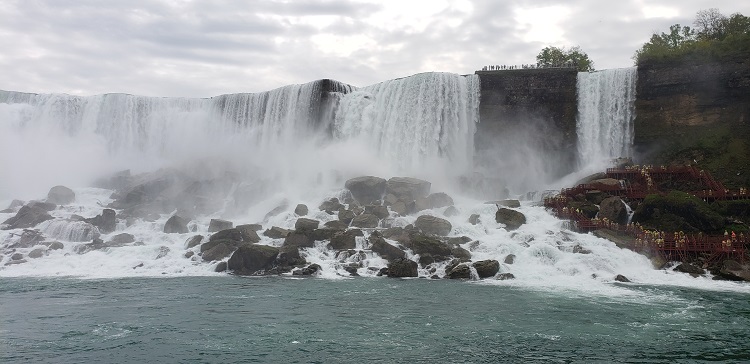 Certainly, one voyage highlight is Niagara Falls, which never ceases to amaze no matter how many times one has visited. Recommended? Head to a day touring boat, don a tour-provided plastic raincoat, sail close to the falls and feel the spray on your face.
There are actually two sets of falls, the American Falls and, on the Canadian side of the border, the larger Horseshoe Falls. Be sure to take your camera or phone with a camera (but bring a plastic bag to cover it until it's time to snap a selfie or other photos.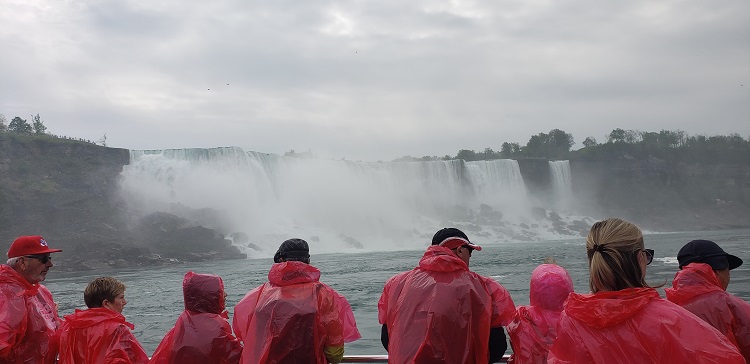 Other pluses of this trip are a visit to Port Pelee National Park, famed for its migratory birds and butterflies. It's located within Ontario, Canada.
Viking Octantis also will call at Detroit, MI, where one popular option is to browse Americana exhibits at the Henry Ford Museum of Innovation, Dearborn, MI. The Meandering Traveler visited here in 2019, and the photos are below.
Henry Ford Museum
Henry Ford himself founded this museum, which has some unique draws. Visitors can peruse Thomas Edison's Menlo Park laboratory and the Wright Brothers' bicycle shop; both were faithfully rebuilt after being transported from New Jersey and Ohio, respectively.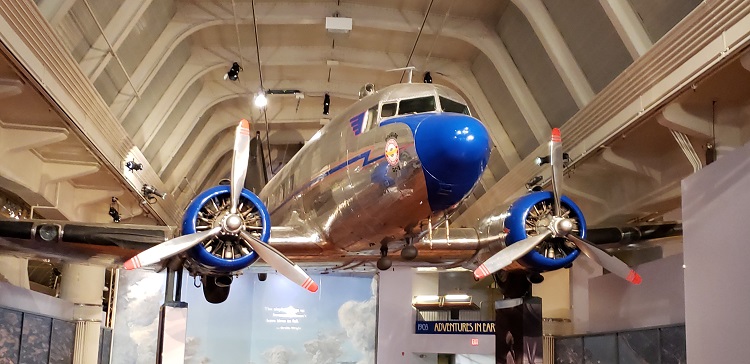 Also, the Henry Ford Museum displays an amazing collection of aircraft (see photo above). Other highlights include the limousine carrying President John F. Kennedy in Dallas on November 22, 1963.
But there's more… Museum visitors will also see the Montgomery bus on which Rosa Parks refused to surrender her seat in 1955. Another artifact displayed is President Abraham Lincoln's chair (see photo below) from Ford's Theatre.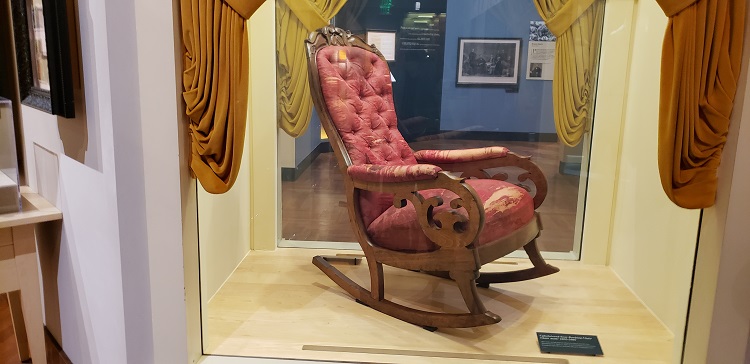 Other Great Lakes Port Calls 
During a port call at gorgeous Presque Isle Park, Lake Huron, Alpena, MI, maritime buffs may opt for a tour of the Great Lakes Maritime Heritage Center. Alternatively, outdoor lovers might choose to kayak over shipwrecks in Thunder Bay.
At Mackinac Island, a "car-free" island on Lake Huron, MI, cruisers will get around by carriage, bicycle or on foot. Or, they can paddle a kayak along the shoreline.
Outside Milwaukee, WI, a lighthouse is one draw, another is the Ice Age National Scenic Trail. After an overnight in Milwaukee, guests then disembark, some staying for a post-cruise stay.
Viking also offers several other Great Lakes region itineraries, such as "Undiscovered Great Lakes," Thunder Bay to Milwaukee." Other itineraries include "Great Lakes Explorer," Milwaukee to Thunder Bay and "Canadian Discovery," from New York to Toronto.
4.  Viking Torgil (et al) on Europe's Douro River 
Certainly, the Seine, Rhine, Danube and Rhone/Saone are wonderful river cruise regions. But as repeat European river cruisers, we've picked "Portugal's River of Gold – Lisbon to Porto" as our #4 of the "Five Viking Voyages We'd Love to Take."
Sailing along the Douro are the Viking Torgil, Viking Hemming, Viking Osfrid and Viking Helgrim. This 11-day voyage is highly appealing for port wine afiscionados as well as those seeking something a bit different in terms of scenery along European rivers.
Starting with two night in Lisbon, cruisers get a sense of Portugal's capital city. Then, it's on to Viking Torgil in Porto, Portugal. at the mouth of the Douro River. Porto is a fascinating city that we'll cover — with ideas on what to see and do — in an upcoming blog.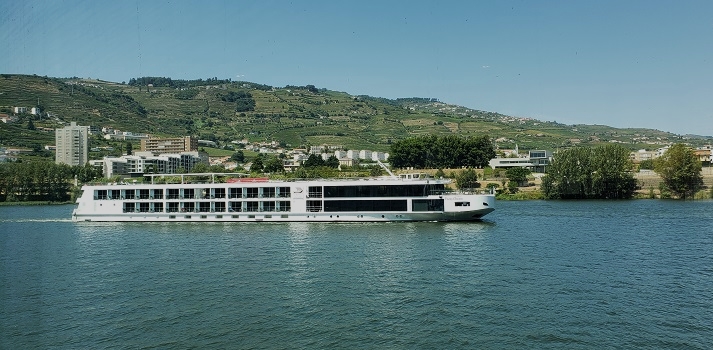 After the ship sails from Porto, the voyage will take a winding — and highly scenic — easterly course between steeply terraced vineyards. This is a more off-the-beaten-path river cruise.
Because the river has tight turns as it cuts through mountain terrain, and also there are locks along the river, Douro river vessels are a bit smaller than other European river vessels.
Yes, Porto is a large city, although many European river cruisers haven't been here as yet. Also, at the Spanish border, cruisers can head out for a shore excursion to the medieval city of Salamanca, Spain.
Smaller Destinations, Lovely Scenery 
But the top draw for most people is the Douro's stunning scenery — without a litany of cities on the line-up, without much river traffic and with stops at quaint, smaller places. Shore trips will take visitors to charming town squares, colorful castles, baroque mansions and historic monasteries. 
If you're a wine enthusiast, you'll love the vineyard (quintas) views and the wine sampling, particularly port wine. Whether you choose to sample port wines at Graham's tasting room in Porto during your free time or head to smaller estates along the river, "vino" is a big draw for these cruises. 
A Douro River cruise also has a local, authentic feel. For example, during the day ashore in Pinhao, Portugal, an included tour will take guests for a scenic drive up to the village of Favaios.
There, they'll visit one of the last traditional bakeries in the Douro River Valley, learn about how bread was made "back in the day" and taste a sample fresh from the oven. Lunch is planned at Quinta da Avessada, a rustic,centuries-old winery.
Here within the heart of the Douro Wine District, a UNESCO World Heritage Site, cruisers will sample fortified wine such as muscatel.
5. Viking Mississippi in the U.S. Heartland
Competition on U.S. rivers will heat up this year, as Viking will begin sailing America's Mighty Mississippi.  For our final, #5, pick of the "Top Five Viking Cruises We'd Love to Take," we're selecting the "America Rivers" itinerary.
Why this particular itinerary? Well, we like it because it's the "full shebang" of an American experience.
Here's how… The Mississippi River stretches for 2,350 miles from Minnesota's Lake Itasca to the Gulf of Mexico. Similarly, Viking's 15-day "America's Rivers" voyage will sail between between New Orleans, LA and St. Paul, MN.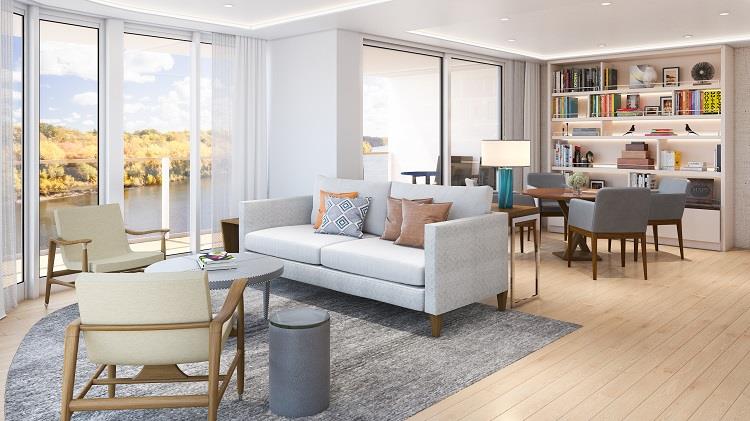 Designed for the curious explorer, this voyage should appeal to those who love delving into American history and culture. The terrain also varies from low country in the Mississippi Delta to riverside bluffs farther north in Minnesota.
Another plus is that this extensive voyage is operated by a sparkling new Viking vessel, Viking Mississippi. With Viking's modern Scandinavian interior design (something that the line does for all ships worldwide), the river vessel offers 193 all-outside staterooms and suites.
Guests sailing on Viking Mississippi will have a choice of all-outside staterooms, each with a private veranda (balcony).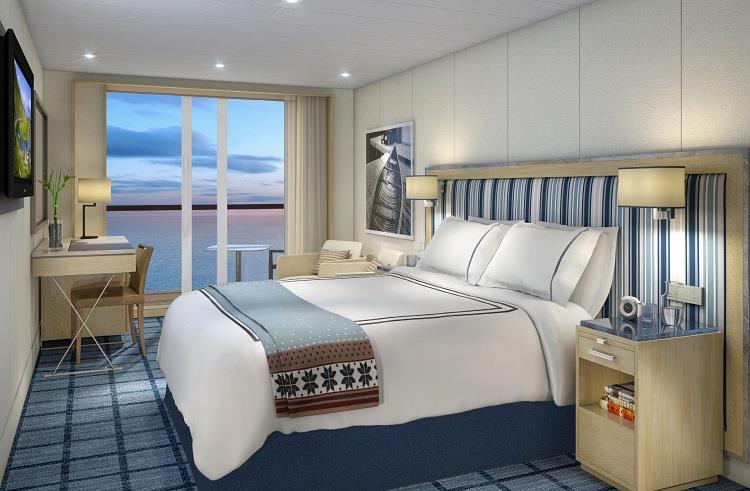 Capacity Perspective
Putting passenger capacity in perspective, the 386-passenger Viking Mississippi is larger than American Cruise Lines' 175-passenger American Melody. It's also larger than American Queen Voyages' 166-passenger American Duchess, for example.
But it's smaller than the world's largest river vessel, AQV's 431-passenger American Queen.  That said, keep in mind that this year most cruise lines are holding down capacity. So, the number of people actually sailing on each ship is likely less on most vessels.
Still, normal capacity figures offer some sense of the vessel's size. Ship size aside, where does Viking Mississippi sail on the "America's River" itinerary? Here's the line-up.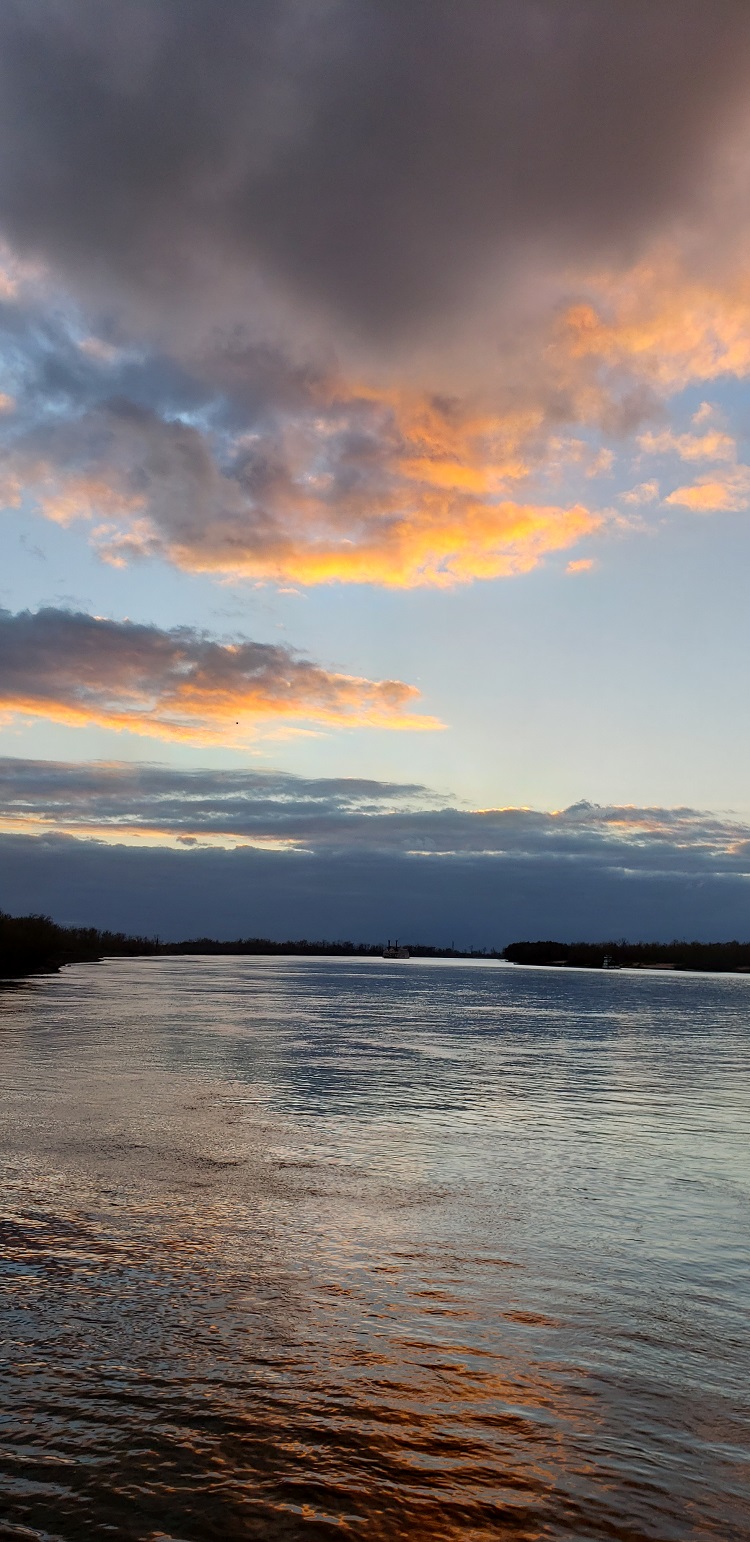 Starting in St. Paul, MN, the ship will call at:  Red Wing, MN; La Crosse, WI; Dubuque, Quad Cities and Burlington, IA; Hannibal and St. Louis, MO; Memphis, TN; Vicksburg and Natchez, MS; Baton Rouge, LA; and finally, New Orleans, LA.
Showing the itinerary's popularity, the September 2022 and October 2022 departures are showing "sold out." But guests can still sail on the July 9 departure from New Orleans to St. Paul, and the July 23 departure in reverse.
Of course, if you prefer a shorter voyage, those exist too. For example, Viking Mississippi will sail eight-day voyages between Memphis and New Orleans. The ship also will sail between St. Louis and St. Paul, and roundtrip from New Orleans.
In Parting
So, that's our line-up for "Five Viking Voyages We'd Love to Take."
Of course, everyone has their own opinion. That's great. We're just sharing information and "our take"!
For more information about Viking, visit www.vikingrivercruises.com.
Stay tuned for other blogs in the coming months about five voyages of other lines that we like, as well.
Note from Pavlus Travel: For more information about these sailings, others on Viking or another cruise line,  talk with your personal travel advisor, contact us at 800-528-9300 or visit us online.