In a new monthly feature, The Meandering Traveler has picked a potpourri of 10 enticing travel announcements for January 2022.  Some are big news, others simply unique or interesting "news tidbits" about air, land and sea travel.
1. New Global Cruise Outlook
Offering a revealing look at cruise trends is Cruise Lines International Association, the cruise industry's trade group. In late January, the organization issued its "2022 State of the Industry Global Cruise Outlook" report.
In summary, "2022 is a pivotal transition year for the cruise industry with full recovery expected by 2023," the report says. Nearly six million passengers have sailed since the gradual, global "restart" of cruising began last year. 
Surveying past cruisers, CLIA's research revealed that 87 percent of Millennials say they'll cruise again. But people from all generations are eager to sail again.
That's the case for 82 percent of Generation X folks. Close behind are 79 percent of Generation Z , 77 percent of Boomers and 73 percent of Traditionalists.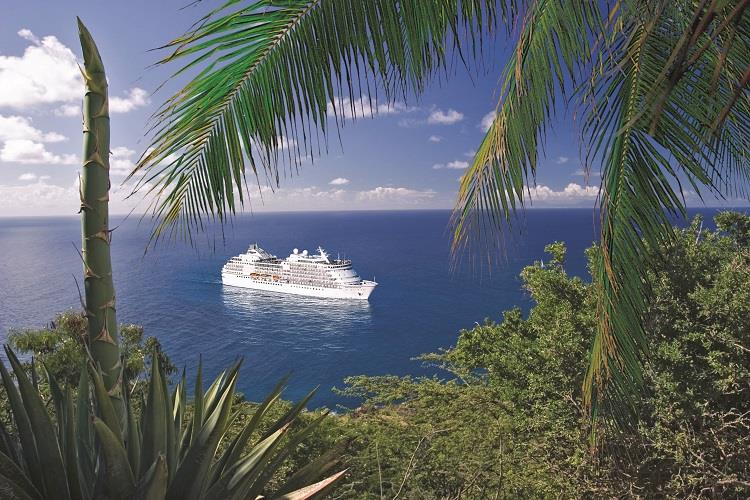 More CLIA Tidbits
Want more tidbits from the CLIA report? Here are a few more gleanings.
Nearly 100 percent of the global cruise fleet will be sailing with guests by July 2022.
At least 272 ships are expected to operate in 2022.
This year, 16 new ships will debut, among them Seabourn Venture, Norwegian Prima and Disney Wish.
About 60 percent of cruise-related businesses are hiring once again.

Eighty-six countries or markets have reopened for visitors/cruisers.

Top cruise travel region in 2018-2020? Leading the pack was the Caribbean/Bahamas/Bermuda region. Second is Asia/China with the central/western Mediterranean third.
Approximately 51 percent of all global cruise guests are from North America. Next is Europe at 21 percent.
The average age of a cruise traveler is 47.6 years of age.
By year's end 2026, CLIA projects at least 12 percent higher passenger counts from 2019 levels.
If you enjoy cruising, you're clearly benefitting the global economy. In fact, CLIA's research shows that for every 24 people who cruise, one full full-time equivalent job is created.
Cruisers also spend an average of $750 per passenger in port cities during a typical seven-day cruise. Plus, six in 10 cruisers later return to a destination that they first visited on a cruise.
2. Food, Glorious Food!
On the culinary front, Princess Cruises tapped Chef Rudi Sodamin to become its first head of culinary arts. Cruisers already know Chef Rudi as Holland America Line's master chef. Yes, he'll retain that post while diving into his new Princess role.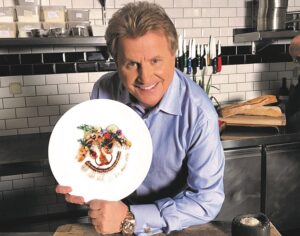 "Chef Rudi is a hands-on leader with proven ability to motivate teams to achieve new levels of creativity and inspiration," says Jan Swartz, group president, Princess Cruises, Holland America Line, Seabourn and P&O Cruises Australia.
Definitely, we'd agree. The Meandering Traveler published a popular Chef Rudi blog earlier this month.
More Tasty Developments 
Not to be outdone on the culinary front, two other cruise lines announced new foodie draws.
As the James Beard Foundation's official cruise line, Windstar Cruises unveiled three new 2023 culinary cruises. They'll feature host chefs Jennifer Hill Booker, Tanya Holland and Irene Li.
For example, Chef Li is an "Eater Young Gun," "Zagat 30 Under 30" and "Forbes 30 Under 30" winner. In 2013, she opened the family-run Chinese restaurant Mei Mei in Boston, MA.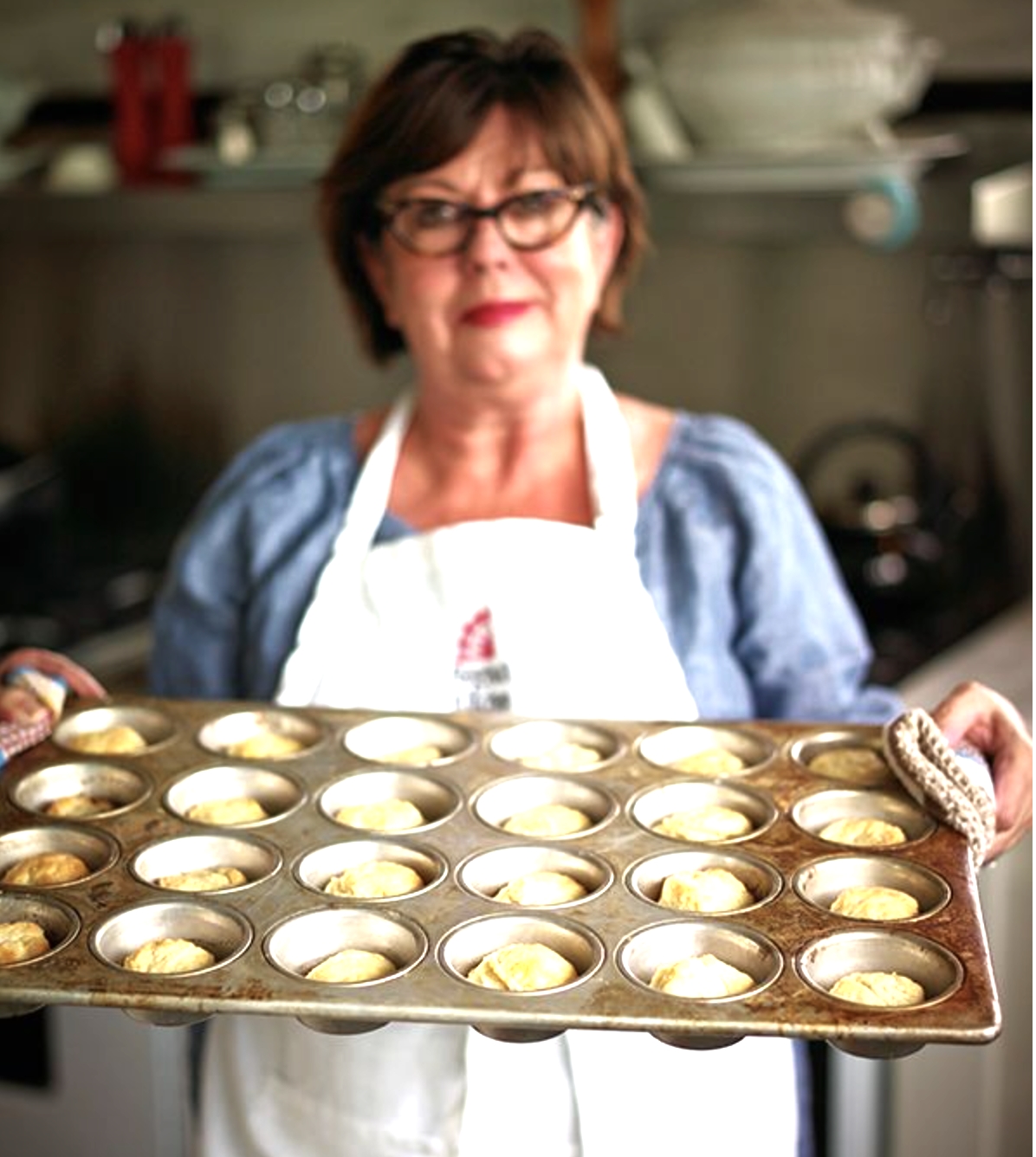 On October 12, Chef Li will sail on Star Pride's 11-day 'Southeast Canadian Explorations" voyage from Montréal to Boston.
First, that cruise begins with an overnight in Québec City. Next, it includes calls at Gaspé, Cap aux Meules, Louisbourg, Halifax and Lunenburg in Canada. Then it's on to Maine's Bar Harbor and Portland.
Separately, this year well-known Chef Regina Charboneau will host eight American Queen Voyages' culinary sailings. They'll unfold on a mix of river, lakes, ocean and expedition vessels.
Charboneau is affectionately known as the "Biscuit Queen of Natchez," MS, and you can see why at left.
One of her hosted voyages will be American Countess'  "American Culinary Experience" cruise from Louisville, KY, to St. Louis, MO. The week-long voyage departs September 12, 2022
3. Expedition Antarctica
January brought an enticing new expeditionary cruise option as Viking took delivery of the new, 378-passenger Viking Octantis. Now sailing in the Antarctic region, this razzle-dazzle explorer is the line's first expedition ship. In spring, the ship will reposition to the Great Lakes for the summer season.
What's great about the Great Lakes voyages? First, guests will enjoy an expeditionary experience in a wonderfully scenic, and diverse region. Better yet, travelers don't have to journey to the ends of the Earth to experience this new small ship.
A second, identical sister, Viking Polaris, will join Viking's fleet in August 2022. Look for that expedition ship to sail within the Arctic and Antarctic regions.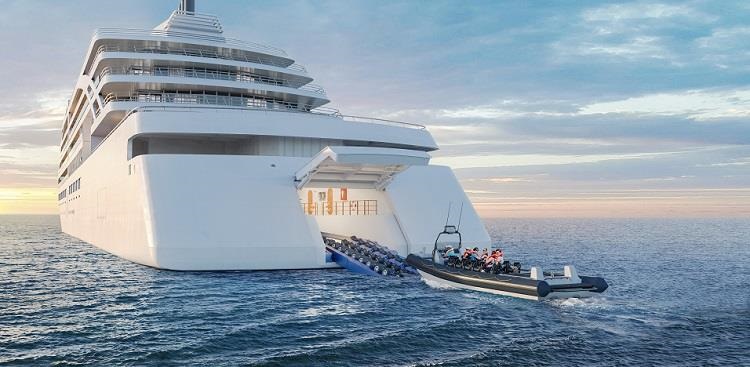 Innovative spaces on Viking's new expedition ships include The Hangar (shown in the photo above) with an 85-foot-long slipway. As a cruise industry "first," it proves that an expedition cruising doesn't have to translate into "roughing it."
Instead, guests embark and disembark Zodiacs and other craft from a flat, stable surface within the ship itself. Comfortably cocooned within this enclosed space, they're shielded from wind and waves.
Lab and Zodiacs
Also, Viking Octantis offers a 380-square-foot Science Lab. Created in partnership with the University of Cambridge and Akvaplan-Niva, it's located within a glass-enclosed mezzanine above The Hangar.
Most notably, this laboratory supports research activities in the destinations visited. But can Viking's guests enter the lab?
Yes, guests have supervised access to The Science Lab. While there, they'll learn from and participate with scientists undertaking scientific research.
Exploring remote spots across the globe, Viking Octantis carries a fleet of military pro Zodiacs designed for professional use. But that's not all. This ship also has a fleet of two-seater, Arctic-tested kayaks and two 12-seater convertible Special Operations Boats.
Now for more razzle-dazzle! The new ship has two six-guest submarines so guests can explore the undersea world. What's nifty is that these subs offer revolving seats and 270-degree spherical windows. While it's not quite "20,000 Leagues under the Sea," it's the next best thing!
Aula & Nordic Balconies
One space we're most eager to experience is Viking Octantis' Aula, a panoramic auditorium with 270-degree views. This aft space was designed with inspiration from the University of Oslo's ceremonial hall (think historic Nobel Peace Prize ceremony).
The Aula hosts enrichment lectures and entertainment. But the outside scenery — viewed through floor-to-ceiling glass — is often the top headliner.
Stepping outside Aula, cruisers will discover the Finse Terrace, a lounge area (shown in the photo below). Seated on recessed couches, they'll enjoy the ambience of a lava rock "firepit.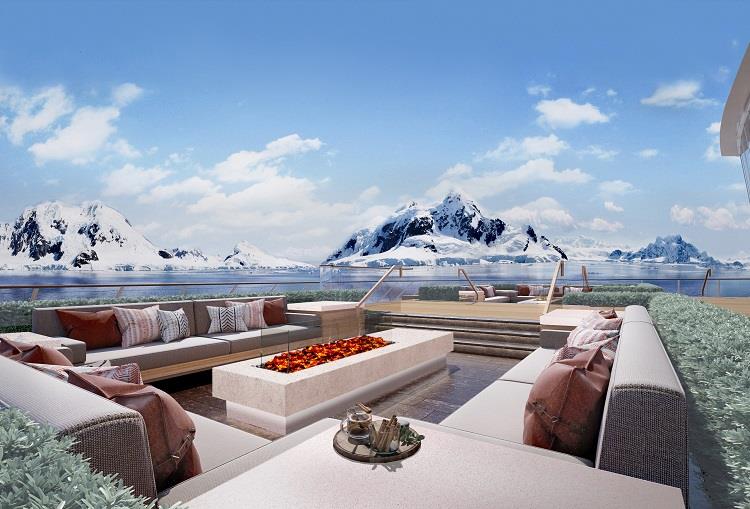 As for Viking Octantis' accommodations, all staterooms offer private Nordic Balconies. Essentially, they're sunrooms that flexibly convert (via the push of a button) into an al fresco viewing platform.
Floor-to-ceiling, distortion-free glass means guests can enjoy scenic views during any weather. Adventure awaits as they look for cute penguins on land or majestic whales near the ship.
Certainly, those Nordic Balconies allow guests to feel close to wildlife action and to snap scenic photos or selfies. But in cool or inclement weather, it's easy to click a button to raise the glass. Presto, the space is enclosed.
4. Golden Gate Views from a New Perspective 
Heading to San Francisco and the Bay area this spring or beyond? One enticing new attraction is the Presidio Tunnel Tops. Built atop the Presidio Parkway's highway tunnels, this 14-acre site of new national park land opens this spring.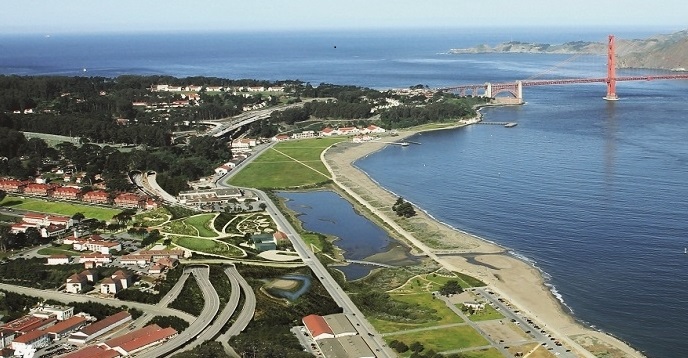 The Presidio Tunnel Tops site is expected to become a "must-do" San Francisco destination for families. Thoughtfully designed by James Corner Field Operations, it will feature scenic overlooks. So, get ready for stunning views of the Golden Gate Bridge.
Also, kids can learn about nature and explore at the expanded Crissy Field Center and "Outpost" natural playscape. We've learned that during this project's conception, a community workshop was set up. For instance, that brought together a pediatrician, educators and designers.
As a result, the experts advised that unstructured play in the natural world can improve kids' mental and physical health. Just as important, it can foster lifelong connections to the environment and enhance kids' social skills. So, the concept for The Outpost was born.
In short, the Presidio Tunnel Tops is being designed as a new way for Bay Area visitors and residents of all ages to connect with the great outdoors. Geographically speaking, it will connect the Presidio's historic center to the Crissy Field waterfront.
Think of it as a new green oasis within the city limits. Best of all, there will be no fee to enter. 
5. Let's Bid for "Upgraded Digs"!
Perhaps you've booked a luxury river voyage with Uniworld Boutique River Cruises. Now seeking to upgrade your "digs"? Well, that's potentially doable with Uniworld's new Category+ program, introduced this month.
For instance, it will allow river cruisers who've already booked a stateroom/suite to bid on potential upgrade options pre-departure. Powered by Plusgrade, the new technology will give guests or their travel advisors the ability to:
Browse staterooms and suites still available on the guest's cruise but in a higher category than the guest's original booking, and…
Place a "price offer" on those elevated accommodations.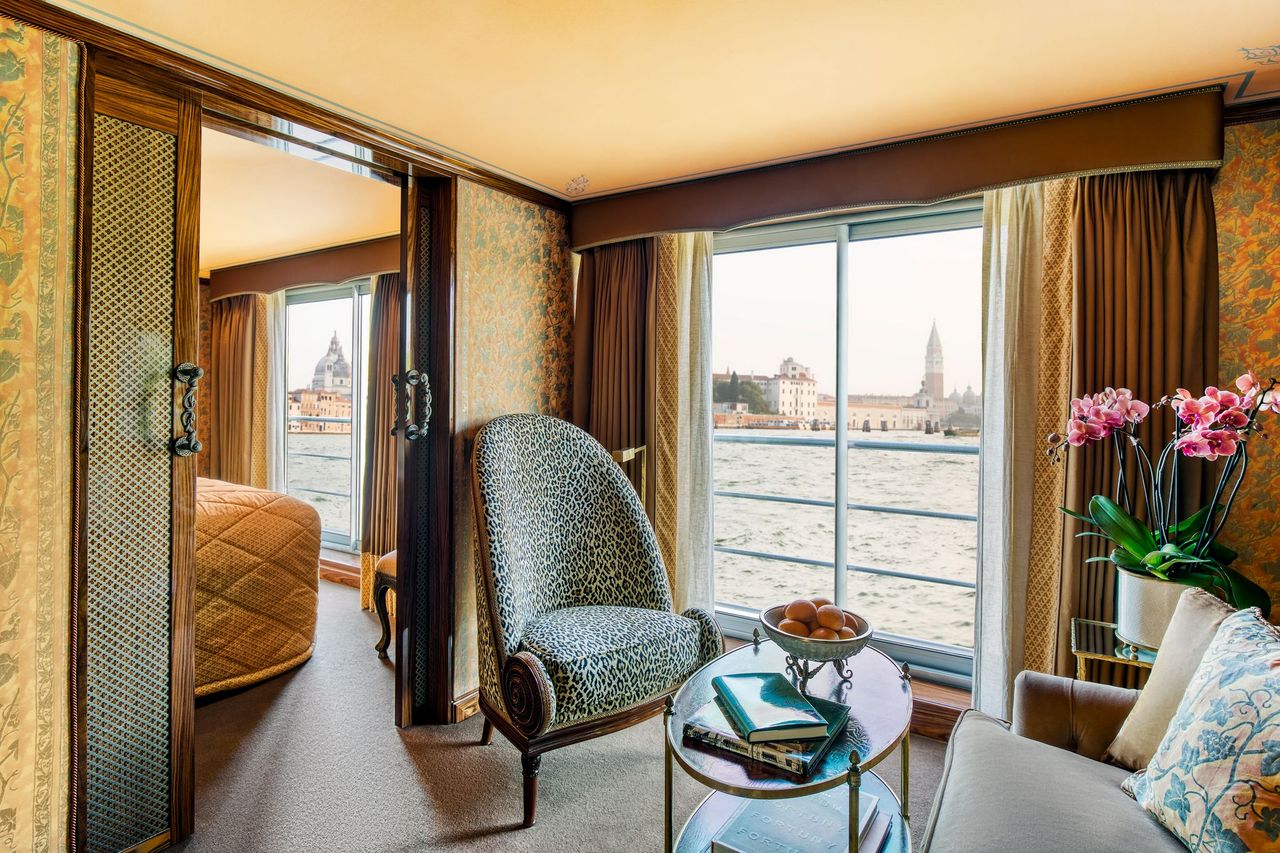 What's nifty is that bids may be placed on multiple available staterooms to increase one's upgrade chances. But guests will only pay for an upgrade that's accepted by Uniworld.
Simply put, it's one way to elevate your vacation experience. Again, though, be sure to chat with your travel advisor first about this new option.
Elevating the Experience
"At Uniworld, we're always looking for new ways to elevate our guests' river cruise experience," says Ellen Bettridge, Uniworld's president and CEO. "Our new Category+ stateroom program will give our guests an opportunity to add even more luxury to their vacation at a price point of their choosing, risk-free."
Bids may be cancelled or modified up to five days prior to departure provided that an acceptance has not already been made. Once an offer is either accepted or declined, the guest will be notified via e-mail. They'll also be immediately "charged" for the amount of their offered bid.
Wondering if your offer has been accepted? Uniworld says it will notify guests of acceptance no fewer than three days before their departure.
To learn more about Category+, talk with your advisor and see if it's doable, based on your individual reservation and availability on that sailing.
6.  "I'll Take the High Road": New Scotland Adventures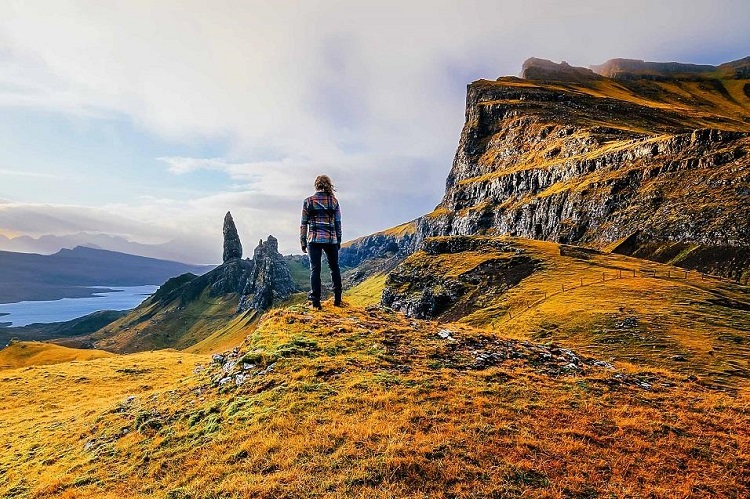 In a new, creative effort, Visit Scotland has partnered with luxury tour operator Avanti Destinations, specializing in foreign independent travel. The result? The duo have developed new touring options within Scotland. Many are "self drive" so you can independently see and do what you enjoy.
To assist, Avanti has introduced four new, customizable, independent Scotland vacation packages. They encompass 25 new tours and activities and seven new hotels. Check out the new 48-page e-brochure, "Scotland is Calling.
In addition to descriptions of destinations, new vacations and select hotels, this e-brochure also gives helpful information and tips. That's handy for planning any independent trip to Scotland.
For example, the brochure details annual events, the advantages of travel during each season and typical Scottish foods and drinks. It also explains transportation options and castle hotels or country house hotels.
Beyond Edinburgh
Visit Scotland and Avanti hope to broaden travelers' interests beyond Edinburgh. Instead, travelers can "take in amazing sights the average tourist misses," according to Paul Barry, CEO of Avanti Destinations.
Continuing, he says: "Scotland has a depth to its past with many American connections: castles, including some you can stay in; a proud and fiery history; world-famous whisky; the birthplace of golf; abundant natural areas for hiking and other outdoor activities.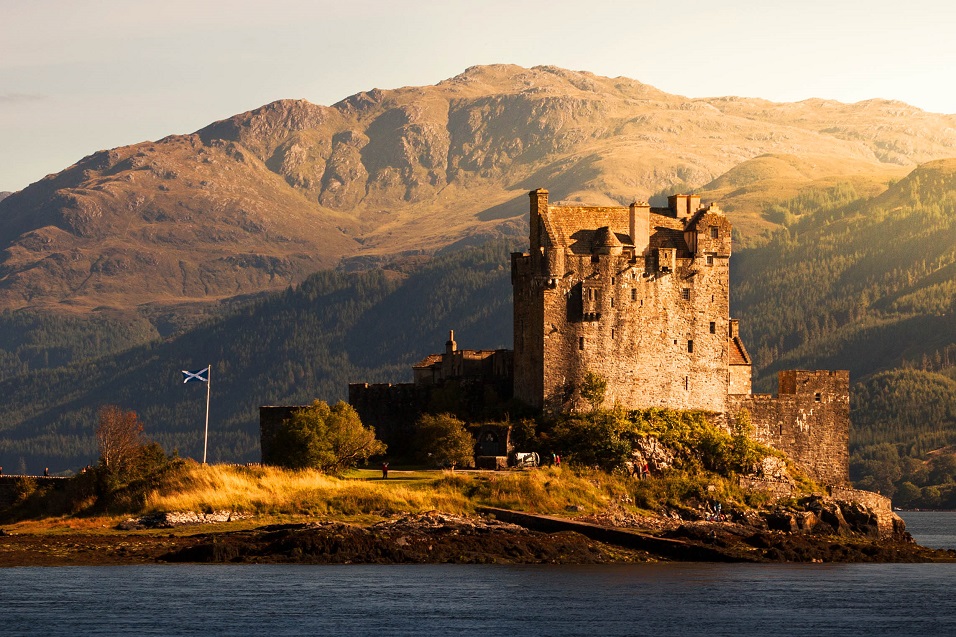 Scotland's Donan Castle. Photo by Visit Scotland/Avanti Destinations.
All Avanti itineraries are customizable to suit each vacationer's needs. For instance, that flexibility extends to length of stay, individual destinations, sightseeing tours and activity options.
Plus, travelers can select their preferred type of hotel and transfer options – rail, private transfer or rental car.
Best of all, Avanti's new independent packages cover four different regions of Scotland. Three of the packages provide a rental car. Avanti also specializes in hand-picked, locally-owned hotels and connecting all the pieces of complex itineraries.
Isle of Skye Experience
One new Avanti package is the five-night "Isle of Skye Experience," a self-drive vacation. Guests will overnight in Glasgow, Glencoe Village, Isle of Skye and Kilchrenan (near Oban).
Among the activities that vacationers can choose are these:
Lesson in gin- or rum-making at a micro-distillery;
Salmon- or trout-fishing lesson;
Private tour with driver/guide to see Skye's dramatic Trotternish peninsula;
Scotch whisky distillery tour and tasting; and
Entrance to Dunvegan Castle with a boat trip to see a seal colony.
Also included are a car rental, choice of hotel accommodations and daily breakfast. Avanti says this trip can be easily  combined with a stay in Edinburgh or Glasgow, Scotland's largest city.
Avanti only books vacations via travel advisors, so for more about the new options, chat with yours. To get a sense of what's offered, visit Avanti Destinations.
7. Perfectly Pixar!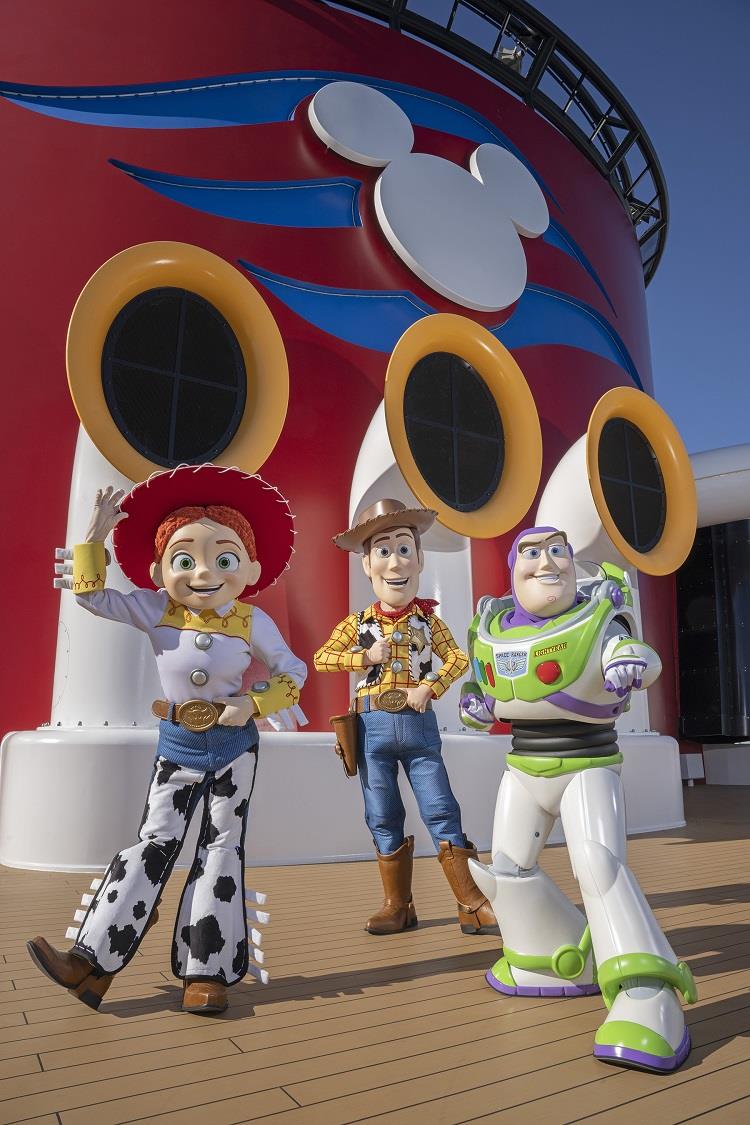 Grandparents, ahoy! Want to take the grandkids or the entire family on a fun, family-focused cruise? Well, here's a new option.
Beginning in January 2023, nine Disney Cruise Line sailings on the Disney Fantasy will include a day-long celebration, entitled "Pixar for the Day."
Disney announced that the new Pixar-themed programming will be included on select, seven-night Disney Fantasy cruises between January and March 2023.
Departing from Port Canaveral, FL, the Disney Fantasy will sail to the eastern and western Caribbean.
On the special Pixar for a Day sailings, cruisers young and old will dine, play, dance, sing and swim with their favorite Pixar pals.
In addition to a Pixar film festival, Pixar Day at Sea will include these one-of-a-kind experiences.
Character Encounters
From morning until night, families will dance, play and interact with their favorite Pixar pals.
Cruisers can expect to mix and mingle with Woody, Buzz Lightyear and Bo Peep from "Toy Story.
Also, they'll hobnob with Mike, Sulley and Boo from "Monsters, Inc." and  Joy and Sadness from "Inside Out." And yes, cruise guests will also see Dug and Russell from "Up." And don't forget Mr. Incredible, Elastigirl and Frozone from "The Incredibles."
In addition, guests will enjoy more Pixar fun:
A new night-time spectacular will call upon families to help the Incredibles save the day.
A first-of-its-kind theatrical experience (live music and puppetry) will tell the story of Miguel and his family from "Coco."
A dance party bash will invite families to join their favorite characters from Pixar films.

On the dining side, a new interactive character dining experience will feature Sheriff Woody, Jesse and Bullseye. Cruisers can start their day with sing-a-longs, cowboy serenades and country breakfast fixings.

A new Pixar-themed dinner will offer dishes inspired by the Pixar Animation Studios' California locale.

While dining at Animator's Palace, cruisers will have visits from "Finding Nemo" friends and interactive conversations with Crush.
Disney Fantasy's eastern Caribbean itineraries will call at such ports as Tortola, B.V.I.; St. Thomas, U.S.V.I.; and San Juan, Puerto Rico. In turn, western  Caribbean sailings offer ports in Mexico, the Cayman Islands and Jamaica.
Beyond that, all cruises call at Castaway Cay, Disney's popular Bahamian private island.
On the airline front,  Icelandair has again expanded its codeshare with JetBlue. Customers will have more ways to book and connect their travel between the two airline's networks across Europe and North America.
Current codes on Icelandair offer customers direct flights between New York, Newark and Boston and Iceland. In November 2021, the codeshare was expanded onward to Amsterdam, Netherlands; Stockholm, Sweden; Copenhagen, Denmark; Helsinki, Finland; Oslo, Norway; and Glasgow and Manchester, U.K.
Now, the two airlines have added the following codeshare destinations:
Frankfurt, Munich, Berlin and Hamburg, Germany;
Paris, France;
London Heathrow and London Gatwick;
Dublin, Ireland; and
Bergen, Norway.
Codeshare Benefits 
What does the expanded codeshare mean? Currently, Icelandair passengers already benefit from access to JetBlue's network that spans 100-plus destinations in more than two dozen countries. Now, JetBlue customers have new travel options via Iceland to a number of Icelandair's destinations in Europe.
In addition, customers traveling on connecting flights between Icelandair and JetBlue will enjoy both combined ticketing and baggage transfers. Additionally, when customers fly Icelandair across the Atlantic, they can stop over in Iceland at no additional cost, selecting a stopover duration of one to seven days.
JetBlue and Icelandair customers enjoy benefits across loyalty programs. Since 2017, customers have had the opportunity to accrue loyalty points from both JetBlue's TrueBlue program and Icelandair's Saga Club. Soon, they'll also have ability to redeem points on either carriers' flights.
9. Riding the Rails, Sailing the Ocean Blue
For the new Ocean Victory's inaugural season of expeditionary sailings, American Queen Voyages will partner up with legendary rail service, Rocky Mountaineer.
In an announcement earlier in January, the two companies said they'll offer new, pre- and post-cruise rail experiences through the Canadian Rockies between Calgary and Vancouver. So, guests can both ride the rails and sail to Alaska on the new 184-passenger Ocean Victory.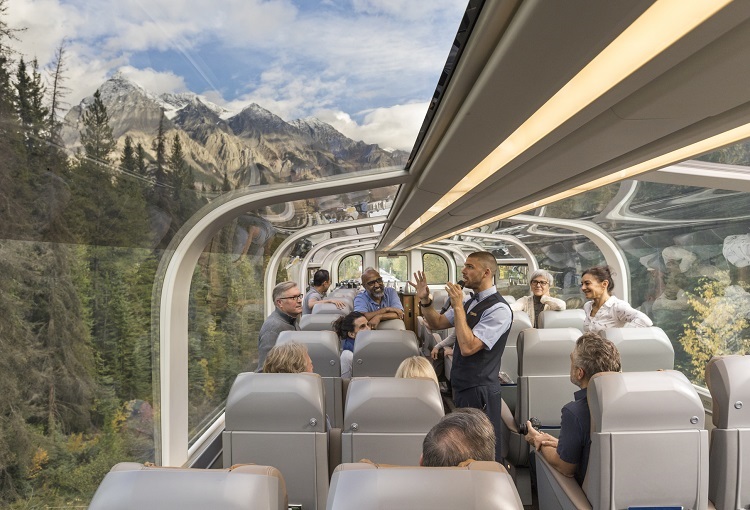 "The inaugural expedition season of Ocean Victory in Alaska, made even more special with the Rocky Mountaineer program, is a magnificent add-on to our new expedition experience," says Shawn Bierdz, chief operating officer, American Queen Voyages.
Bierdz described the partnership as a wonderful way to kick off his line's 10th anniversary year. The "Landscapes & Luxury Rocky Mountaineer City Stay Package" is available as a six-day, pre-cruise option for guests booked on Ocean Victory's  May 2, May 23, June 13, July 4, July 25, August 15 and September 5 sailings.
In addition, it's available as a five-day post-cruise package on May 28, June 18, July 9, July 30, August 20 and September 10, 2022.
Rail Highlights
Highlights of the rail expedition include a two-day Rocky Mountaineer train experience with GoldLeaf Service, plus hotel stays. As a result, guests will stay in Banff, Kamloops and Vancouver (two nights). Other inclusions are:
Either one or two half-day tours in Vancouver (Grouse Mountain and Capilano, Vancouver City Tour);
A National Parks pass;
Luggage handling at hotels and the train station; and
Airport transfers.
The pre-cruise package includes an additional hotel night in Calgary and a full day sightseeing tour from Calgary to Banff.
10. It's a Sixth Sense for New Resorts
Among major hotel and resort news this past month, luxurious Six Senses announced four new hotels in 2022. Opening this fall, the new Six Senses Rome will become the latest addition to the brand's urban collection.
Nestled within a restored palazzo in Rome's center, the hotel's crowning glory is an expansive rooftop terrace (see photo below).  Expect 360-degree panoramic views.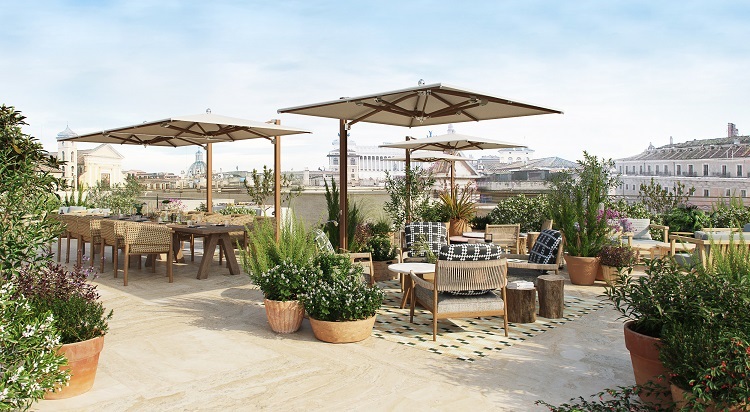 Another perk is the new hotel's focus on wellness, delicious food, sustainable design and community. For a truly "Roman pampering experience," guests can head to the first floor, home to Six Senses Spa and Roman baths.
In December 2022, the tropical paradise of Six Senses Kanuhura in the Maldives also will join the Six Senses brand. After a 40-minute seaplane flight from Male's main international airport, guests will settle into one of 80 private overwater, beach or spacious family villas.
Resort highlights will include the high-touch, high-tech Six Senses Spa. Guests can relax on the white sands of three islands, two of them deserted. Nearby Lhaviyani Atoll is blessed with more than 40 dive sites. 
Swiss Resort
The third Six Senses property added to the portfolio is Six Senses Crans-Montana. No, it's not Montana in the U.S., but rather a stone's throw from the stylish Swiss village Crans in Europe's Alps. If you're familiar with World Cup skiing, this is a prime location.
Positioned just above the village's main gondola, this refreshed/updated hotel will open just before ski season. Guests can choose from 47 hotel suites and 17 residences within a prime ski-on/ski-off location. After opening, it will be open year-round, though, so for summer activities too.
Exuding an authentic Swiss chalet feel, the hotel is surrounded by pine forest. Behind the resort to the left, guests will enjoy Alpine views that stretch from the Swiss Matterhorn to the French Mont Blanc massif.
Finally, the fourth resort to join Six Senses is nestled along the Red Sea, and opens later in 2022.
That's All Folks
So, that concludes our first monthly travel news round-up. We hope you've enjoy the news tidbits. While many are cruise-focused, we also have included "newsy" hotel, rail, air and destination items too.
We'd suggest checking our blog published earlier this month too for news about American Cruise Lines' new hybrid camatarans.
Most of all, though, stay tuned for our next monthly round-up in late February!