A nine-year Pavlus Travel veteran, personal travel planner Victoria Hill, based in Albuquerque, NM, has the world at her fingertips every day on the job, helping clients create amazing vacation experiences. She loves fulfilling their travel passions.
Personally, "Egypt, hands down" including traveling on a Nile River cruise has – thus far, at least – been her favorite destination. Describing her vacation as a beautiful experience, "it's unlike anything you read in books or see on TV," emphasizes Hill. "The history, being able to climb into the inside of a Great Pyramid, seeing King Tut's tomb, or visiting a dig site and seeing artifacts that haven't been seen in thousands of years, it's all just amazing."
Plus, she believes "river cruising is just the most leisurely way of traveling," and has also greatly enjoyed cruising on the Rhine and Danube rivers. "I like the ease of river cruising as the guest packs at home, then unpacks once upon boarding. The beauty is that you wake up in a new, quaint destination every day."
Fulfilling Travel Passions
While completing her college studies, Hill worked in the retail industry, before shifting into the medical field. She earned a medical assistant certification through U.S. Career Institute and a phlebotomy certification through Medtech College's former Washington, D.C., location.
Today, though, she's solidly rooted in the travel industry. And she's totally committed to assisting clients in fulfilling their travel passions. She lovingly plans, books and smooths their paths to a perfect vacation.
For her land-focused clients, Hill adeptly handles many vacation bookings to Club Med and other all-inclusive properties. On the cruise side, she strongly focuses on Viking, Tauck and Oceania Cruises, along with other upscale lines. With her sizable experience, she knows "exactly what our guests are going to experience and the level of service they will receive."
Hill's Bucket-List Trips
The Meandering Traveler always loves asking fellow travelers what their "bucket-list" travel desires are. Where do they want to go, and why?
So, we asked Hill about the trips she'd love to take. She singled out these three as yet-to-fulfill travel passions:
"Vietnam, Cambodia and Thailand" 
Tauck's 16-day "Vietnam, Cambodia and Thailand" is a land tour from Hanoi, Vietnam, to Bangkok, Thailand, that Hill would love to take. "I would love to immerse myself in the cultures of Southeast Asia," she says. "I can't wait to visit Angkor Wat in Cambodia and the temples of Thailand, including Bangkok's Grand Palace."
For clients also interested in this type of vacation and a 2024 itinerary, Tauck's prices start at $8,690 per person, double occupancy. That includes intra-trip air while the land tour is under way.
Deals? For 2024 bookings, at press time Tauck was offering a "Gift of Time" promotion for past guests, but they must book by July 31, 2023. New-to-Tauck guests that book with Pavlus Travel will be provided with a complimentary pre- or post-tour hotel stay.
And whether guests are new or returning ones for Pavlus or Tauck, a great deal is that Pavlus Travel can provide a $150 per person gift card to a major retailer of their choice.
"Paris & D-Day 80th Anniversary"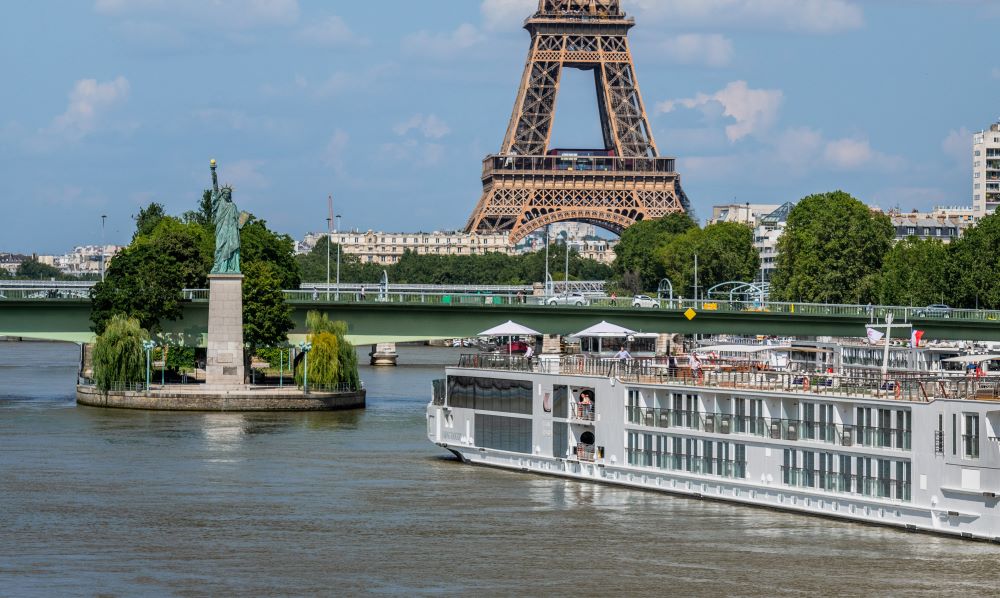 In 2024, Viking's 11-night "Paris & D-Day 80th Anniversary" itinerary travels from London to Paris, includes a Seine River cruise and provides an option for guests to extend their vacation with a Paris stay.
Hill has a valued client who's sailed on Viking's "Paris to the Heart of Normandy" several times. "He's raved about the experience and how well Viking honors those who were lost on the beaches, so it's "an itinerary that's always stayed with me and one I would truly like to experience for myself."
At press time, Viking's fares started at $6,499 per person, double occupancy. But, for a limited time, Viking is offering $25 per person deposits, and as a bonus for past guests, up to $200 off per person. Check with your professional travel advisor about details on that offer and whether it's still available at your specific time of booking.
Whenever you book this Viking itinerary, though, one great perk is that all Pavlus Travel clients will receive a $200 per person exclusive savings. Dependent on any Viking cruise's specific voyage length, Pavlus also can provide clients with up to $1,000 in voyage savings. For the nitty-gritty specifics, contact Hill or one of the agency's other experienced personal travel planners today.
"Magic of Colombia"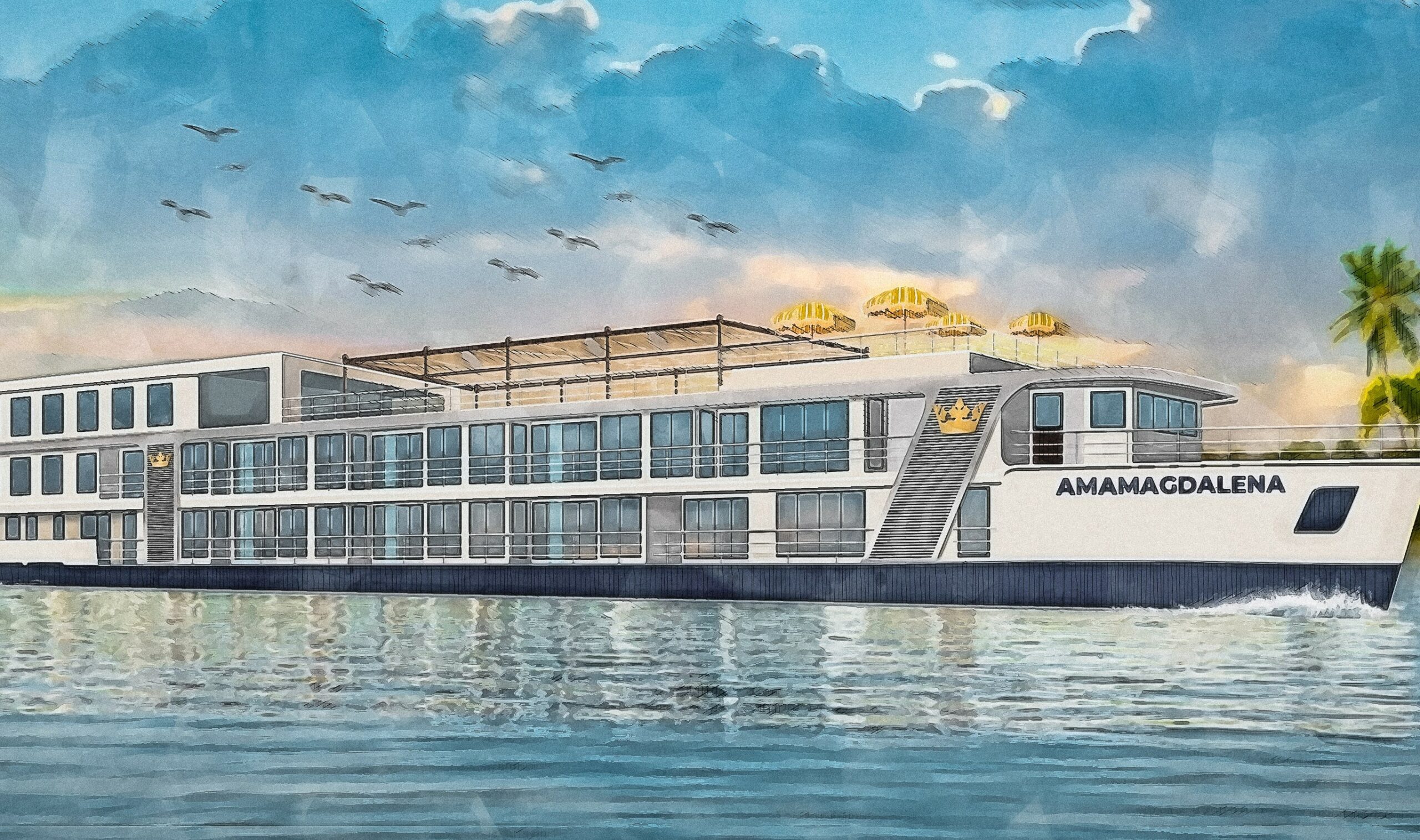 Hill also would love to take AmaWaterways' seven-day "Magic of Colombia" cruise on the Magdelana River with travel between Barranquilla and Cartagena. Plus, guests have an option to extend their trip to Medellin, Colombia, or to Panama.
By the way, AmaWaterways is the first major global river line to offer a schedule of river cruising within Colombia. Perks include the region's closeness to the U.S., compared with some other river regions across the globe. Plus, there's good air service from the U.S.
AmaWaterways fares, at press time, started at $3,599 per person, double occupancy (plus port charges). At press time, 5 percent savings was offered by the line, subject to change. In addition, AmaWaterways was offering a $100 military savings per service member; 25 percent single supplement for solo travelers; and a complimentary land package on select sailings.
Pavlus Travel clients also receive an exclusive 5 percent savings on this fare, plus a reduced non-refundable deposit and cash-back savings prior to departure. Talk to the travel agency about specific details.
Hill's Travel Passions
While Hill likes relaxing on a beach, she says this: "I love learning about things, so museums are interesting to me." That's why, in the past, she enjoyed living in Maryland and being so close to Washington, D.C., and the Smithsonian's museums.
In addition, she also likes visiting national parks and battlefields, as "I love exploring what's in our own backyards." She also enjoyed traveling to Ireland, citing "some of the friendliest people I have met." But she also loves "any beach where I can relax and listen to the waves!"
Beyond her favorite travel destination of Egypt, as mentioned earlier, she also says "Costa Rica is very near and dear to my heart." One reason? "That's where my husband proposed to me while we were ziplining in the Arenal Volcano area of Costa Rica."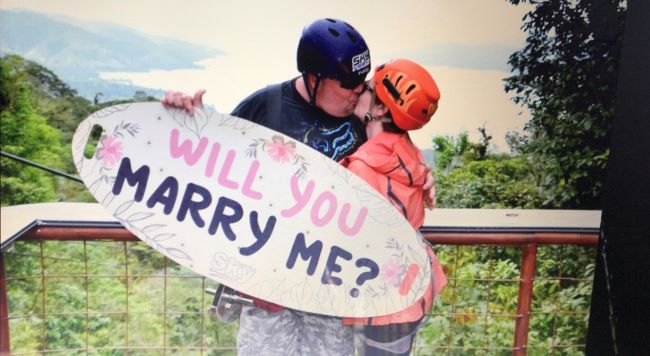 She believes Costa Rica is gorgeous and offers something for everyone, whether you're a beachgoer, hiker, or into rafting.
More About Hill
When Hill is not visiting her four older children in Kansas, she's back home in New Mexico with her husband, their seven-year-old son and the family's year-old puppy, Ziggy. "We enjoy spending time outdoors and doing home projects," she notes.
A distinctive passion of hers? "While travelers collect trinkets from far-off travels, I collect tattoos," Hill tells us. "I have the flowers of countries I've visited tattooed on my arm — the Eye of Horus for my visit to Egypt (recommended by her Egyptologist guide), a windmill for The Netherlands and a shamrock for Ireland."
She views her skin as a canvas for talented artists. "If time permits, I get them in-country; however, most of my flowers are done by a local artist in Albuquerque."
Travel Passions: Exceeding Guest Expectations
What does she most like about her position as a Pavlus Travel personal travel planner? Why is it satisfying?
"I truly appreciate being able to learn from our guests and offer their suggestions, experiences and feedback to others," she says. "But when I can truly fulfill a guest's life-long dream of visiting Italy, France, or the Grand Canyon, well, that puts a smile on my face."
So, if readers are seeking a passionate, skilled personal travel planner who is ready to make their travel passions and vacation dreams come alive, call Pavlus Travel today.
Editor's Note: All pricing listed above was accurate at press time and provided as a "general guideline." Pricing, deals and promotions are always subject to change; some have limited time availability with specific end dates. Be sure to chat with your personal travel planner for specifics and learn what the latest offers are at the time of your inquiry.