What's new in Alaska for 2022? Well, it's clear that this year the "Last Frontier" is a travel "hot spot." Been there before? Well, for those heading "North to Alaska" this year, there's much new and enticing whether by land or sea.
North to Alaska: Milestone Anniversaries
First, let's talk anniversaries. We love these, as they both set the stage for "thinking about travel' and they often offer new opportunities for fun.
The Iconic Iditarod
Certainly, one iconic symbol of Alaska is the famed, 1,000-mile Iditarod sled-dog race from Anchorage to Nome. Celebrating its 50th anniversary in March 2022, this event showcases the tradition and heritage of Alaska's people, sled dogs and "can do" attitude.
People can watch the race "live" in person at spots along the route, or alternatively, via news highlights on TV. Whatever the case, the race's golden anniversary may trigger dreams of a scenic Alaska vacation, but, of course, in a bit milder weather!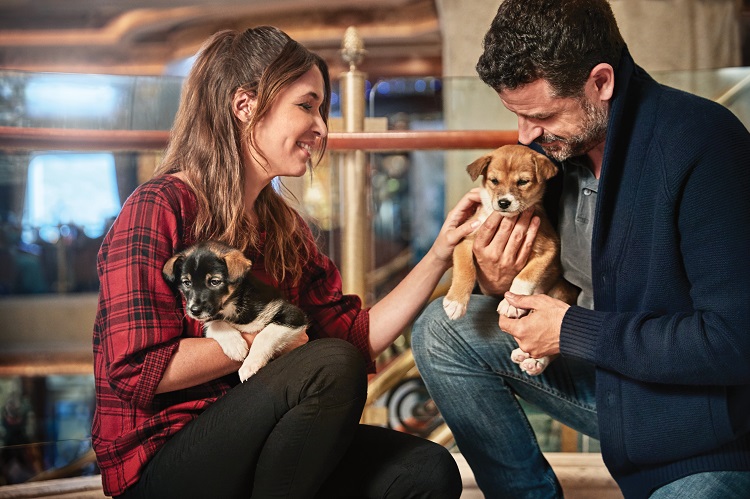 Some travel companies, though, actually bring the sled dogs to the travelers. During Princess Cruises' Alaska cruises calling at Skagway in 2022, the line will offer its popular, onboard "Puppies in the Piazza" experience. So get out your techie device and snap selfies with Skagway's cutest residents.
100 Years of Rail
In 2023, the Alaska Railroad – which transports cruise and tour visitors to Alaska's top interior sites such as Denali National Park — is celebrating its centennial. Yes, it's been 100 years since U.S. President Warren G. Harding drove in the golden spike to signify the railroad's completion in Nenana.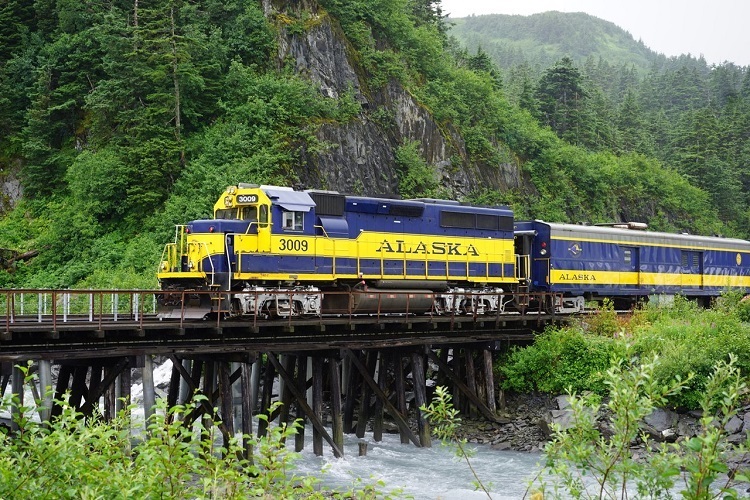 Since that time, the railroad has opened up travel to Alaska's interior for locals and visitors alike.
For instance, during its "Brown Bears & King Salmon" voyage from Seward to Vancouver on September 14, 2022, Regent Seven Seas Cruises is offering a five-day, pre-cruise "Denali Discovery" tour. Cruisers will board the Alaska Railroad to head for "exploration" in the Denali National Park area.
Alaska Touring
Another anniversary? On the tour side, John Hall's Alaska is celebrating 40 years of travel experiences to and within Alaska. To celebrate, John Hall, Sr., founder and CEO, will retrace his original 1955 trip from Minnesota to the 49th state.
What's a hoot? He'll travel to Alaska in a 1947 Cadillac. Yep, that's the same model vehicle he took on his original journey. John Hall, Sr. will also host two iconic departures of the "Alaska and Canadian Rockies" package in September 2022; three generations of the Hall family will also participate.
For a robust eco-adventure option, check out G Adventures' "Alaska Journey on multiple 2022 dates. Traveling via private vehicle, catamaran and on foot, travelers will explore the coast of the Kenai Peninsula and the rugged wilderness of Denali National Park. "Intrepid explorers" might spot bears, puffins, whales, caribou or other wildlife as well as birds.
Taking the family? You're in luck as Tauck offers an upscale family escorted tour, but it's more an adventure than a typical tour. Here's the scoop.
The enticing Tauck "Alaska: The Call of the Wild,"  itinerary includes everything from a meet-up with Iditarod sled dogs to a flightseeing tour over Denali National Park (see photo below), from wildlife spotting to wilderness hiking.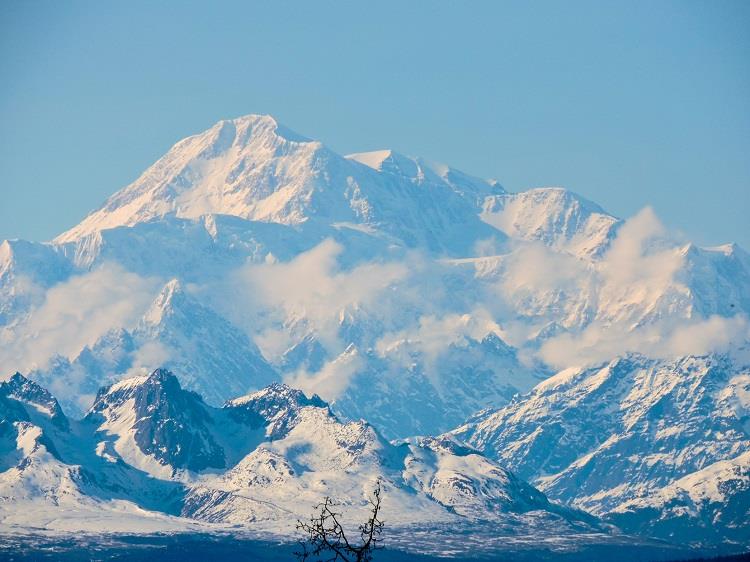 But there's much more. Families will stay at wilderness lodges, enjoy jet boating and kayaking, and head out on a geocaching treasure hunt.
At the Alaska Wildlife Conservation Center, families will meet animals being rehabilitated (from moose to grizzly bears). And at Crow Creek Mine, they'll either "get rich quick," or much more likely, just have a ball panning for gold.
Sweetening the Experience
Anniversaries and special events often sweeten the travel experience. For example, visitors planning to visit Juneau during June 8 to 11, 2022 will arrive to a "Celebration" tradition that's now in its 40th year.
During those dates, Sealaska Heritage Institute will host "Celebrating 10,000 Years of Cultural Survival," honoring southeastern Alaska's native traditions and customs. Thousands of indigenous Alaskans from native Tlingit, Haida and Tsimshian tribes will circulate through the streets of Juneau.
Best of all, they'll be attired in traditional ceremonial regalia. So, the experience is both colorful and culturally enriching.
Plus, travelers can taste indigenous dishes and watch "live" native Alaskan dance performances. And, we're not talking about one dance troupe of 20 people. More than 2,000 dancers are expected for the event!
North to Alaska: Hotel & Resort News 
Much is happening on Alaska's hotel scene too. Here are five new, enticing developments …
If travelers are seeking relaxation and pampering, Girdwood's upscale Alyeska Resort south of Anchorage is constructing the state's first Nordic spa. When finished, the new spa will offer indoor and outdoor spa spaces and an on-site wellness bistro.
The 392-room Marriott Anchorage Downtown recently completed a top-to-bottom renovation. Guests will discover upgraded public spaces, dining areas, and guest rooms.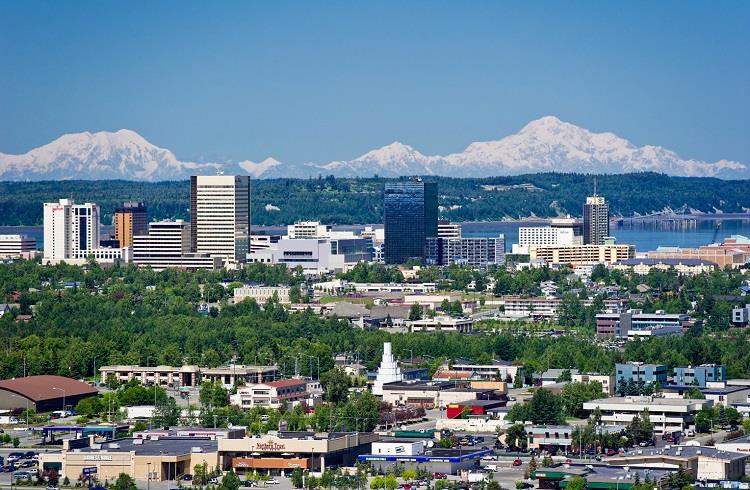 In March 2022, Aloft Anchorage will open as Anchorage's newest hotel. Guests will find spacious rooms, signature beds and walk-in showers. Techies can easily connect with plug-and-play connectivity stations. Also, this new hotel has a 24-hour fitness center and pool.
Reopening this year, the Gustavus Inn at Glacier Bay has a new owner, the Hoonah Indian Association. The inn is a good base for visitors eager to explore Glacier Bay National Park & Preserve.
In Fairbanks, Pike's Waterfront Lodge, nestled along the Chena River, recently constructed an aurora conservatory. What's that? With three glass walls and a glass ceiling, the conservatory faces north – providing fantastic winter views.
Bottom line? So, those traveling late this year will have front row seats for watching the sky's colorful aurora borealis (winter northern lights).
North to Alaska: Attraction Action
If you enjoy hiking and are heading to Skagway, it's a plus that the Skagway Visitor Department plans to make improvements to the local trail systems in 2022. So, feel free to get out and explore local trails, enjoy the views and watch out for the wildlife.
Alaska gives travelers great ways to indulge their personal passions. For museum lovers, at the University of Alaska Fairbanks, the Museum of the North (shown in the photo below) recently added an incredible "suspended" display.
Cruisers will gaze in amazement at this 1,830-pound, 43-foot-long bowhead whale skeleton. Alaska native hunters harvested this whale in 1963 outside of Utqiaġvik.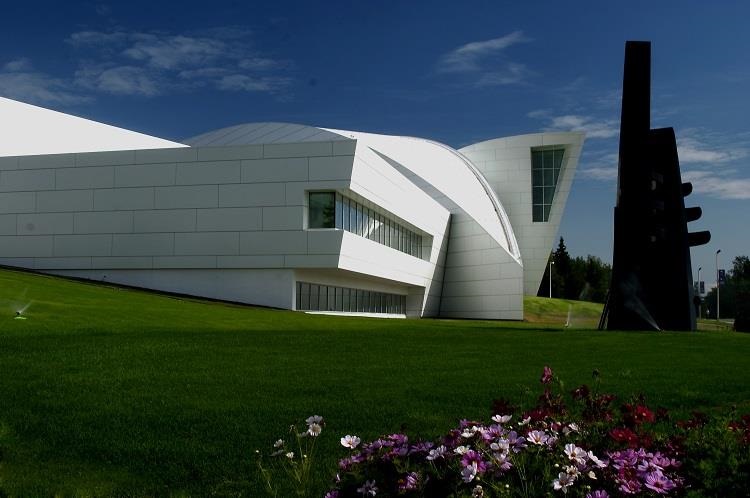 In a different vein, the Museum of the North has also reopened its "Place Where You Go To listen" exhibit. That's now fully renovated by original creator, John Luther Adams, a Grammy and Pulitzer-prize-winning composer.
Indigenous Culture
In Juneau, the Sealaska Heritage Institute's Arts Campus is providing new ways to experience the region's indigenous cultures. It's adding artwork displays and instruction for traditional practices like basketry, textile weaving and print making.
Another vault of indigenous culture is Anchorage's Alaska Native Heritage Center. Promoting Alaska native artists, the center recently opened a re-imagined, native-owned gift shop. Shoppers will love the art, jewelry, and other creations representing all Alaska regions and cultures. So, shop 'till you drop!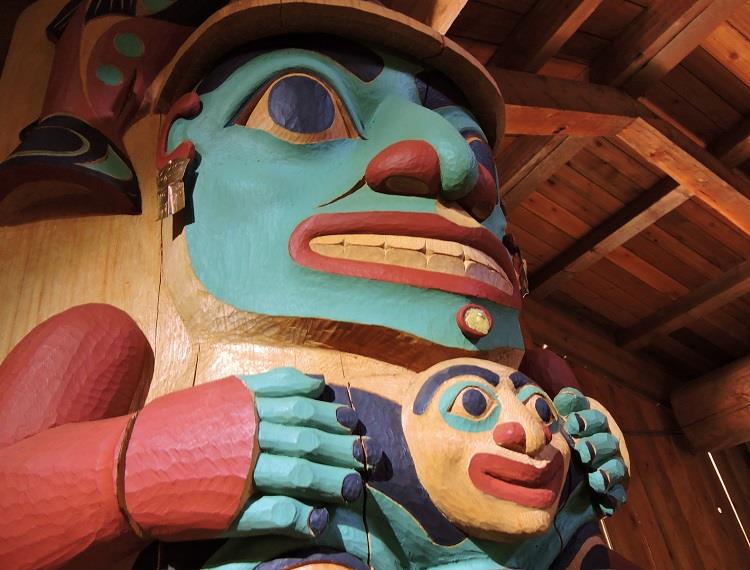 Go Hike Alaska has launched its "Backcountry Eats & Foraging Treats" tour in two locations — Chugach State Park in Anchorage or around Montana Creek outside Talkeetna.
During this unusual tour, travelers will spend two hours "foraging" for such in-season items as wild greens, mushrooms, berries and more. Then they'll learn how to prepare these items using backcountry stoves.
North to Alaska: Cruise Update
As global cruising returns to regions across the globe, we're happy that many cruise lines will return to Alaska this summer. Important? As many North American travelers are choosing travel closer to home in 2022, the Caribbean, Mexico and, of course, Alaska, are proving popular.
As a result, travelers eager to visit the Great Land this year should talk to their travel advisor now. Cruise ships are filling up and, increasingly, room categories are selling out on certain voyages. So with the cruise season just months away, here's a "sampling" of new cruise line options.
Pampering & Luxury
Ultra-luxury Silversea Cruises is expanding guest options by offering 29 different Alaska itineraries between two ships.  Silver Shadow will join Silver Muse in Alaska for an extensive season of seven-day voyages between Seward, AK, and Vancouver, B.C.
New for the line in Alaska this year is a shore excursion perk. On all voyages from summer 2022 onward, Silversea's guests can choose one "included" shore excursion per day, among a selection of options. As a result, in Ketchikan, AK, guests have 13 excursions from which to choose.
One we'd suggest? Combining three different types of Alaska experiences is the new "Alaskan Cultural, Culinary and Lumberjack Show Experience" in Ketchikan.
Another popular line, Viking, offers a full summer season of 14 one-way voyages between Vancouver and Seward, AK, on the 930-passenger Viking Orion. Seven guided tours are nicely included within cruise fares for these 11-day sailings.
During Viking Orion's call at Icy Strait Point, nearly Hoonah, AK, cruisers will eyeball an old canning station. It's now fully restored by the native Tlingit community.
Think "time capsule," as cruise guests will learn how the locals once earned a living from fishing and the cannery. Plus, eco-activities and cultural presentations are on tap.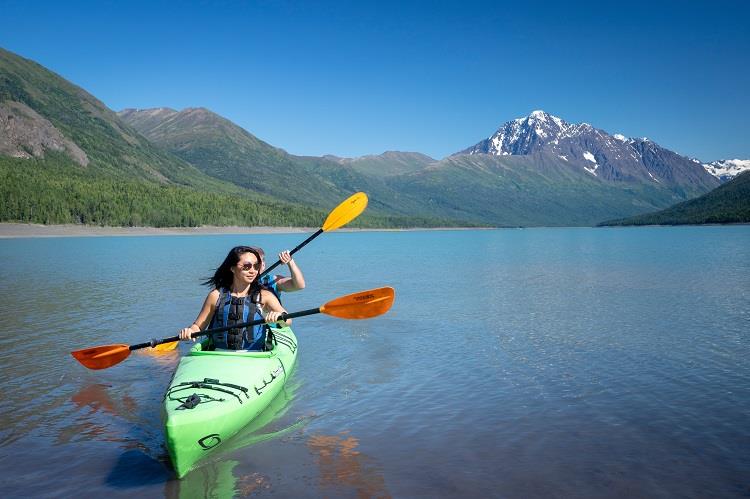 Pampering and Style 
Starting May 27, 2022, the ultra-luxury Seabourn Odyssey will sail to Alaska and British Columbia with a series of seven-day voyages between Vancouver and Juneau, AK, the state's capital city. Cruisers will stay on board in 229 luxurious suites.
Best of all, they'll have an "expeditionary" focus as the ship will offer the optional Ventures by Seabourn program. So, cruisers can head out for Zodiac rides, hiking and other active eco-diversions.
In addition, Seabourn will operate 10- and 11-day roundtrip cruises from Vancouver. Ports of call range from Sitka with unique Russian heritage to the less-visited Wrangell and multi-faceted Ketchikan. Think totem poles, crafted brews, indigenous culture, eco-adventure and even a lumberjack show.
From mid-May through mid-September, Regent Seven Seas Cruises will operate 19 luxurious voyages in the Last Frontier. Sailing on Seven Seas Mariner, cruisers will see pristine bays brimming with sea life and listen as glaciers "groan" and "crack" right before huge glacial chunks crash into the ocean. That process is called "calving."
During Regent Seven Seas' seven-night "Brown Bears & King Salmon" voyage from Seward to Vancouver, cruisers can view the Hubbard Glacier. Also, they'll also have port time in Sitka, Juneau, Skagway and Ketchikan, all in Alaska, as well as a day of scenic Inside Passage cruising.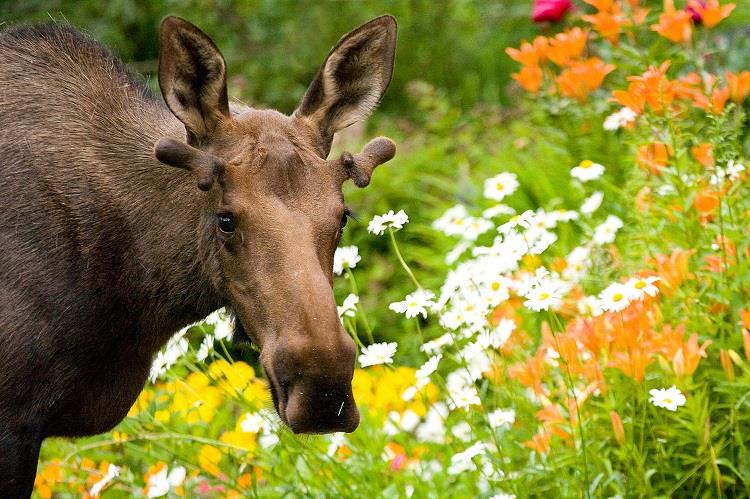 Other Upscale Options
In addition, boutique Windstar Cruises will operate its recently updated/stretched, all-suite Star Breeze. For those not familiar with the brand, this vessel is a lovely, motorized ship, not one of the line's masted sailing ships.
Look for shorter itineraries than in the past for Windstar including a new seven-day "Scenic Alaska" itinerary. Haines, AK, is a new port of call.
A big draw for Cunard Line's guests is the line's planned line-up of special guests – explorers in their own right – on Queen Elizabeth's June and July sailings. Depending on departure date, Alaska cruisers might hear an enrichment talk by Sir Ranulph Fiennes, who's completely circumnavigated the Earth's polar surface.
Another legend who's lecturing is Peter Hillary, son of Sir Edmund Hillary. The younger Hillary has completed the Seven Summits of Mountain climbing. Or, cruisers might hear from polar scientist Felicity Aston, the first woman to ski alone across the Antarctic.
And if you're admiring Alaska's peaks on your cruise, consider that special Cunard speaker Kenton Cool has summited Mount Everest 14 times. You can hear his tales on four different departures in summer 2022.
Cruising the Great Land
Most notably, veteran Alaska cruise lines, Princess Cruises and Holland America Line, return in force to Alaska this summer. Princess will have 12 different itineraries and six ships there, including the line's newest, Discovery Princess. Guests can choose from 12 Princess itineraries of 10 to 17 nights. Every cruisetour includes a visit to Denali National Park and Preserve.
Celebrating its 75th anniversary of Alaska cruising this year, Holland America's fleet also will be back in large numbers. For example, Noordam will sail between Vancouver, B.C., Canada, and Whittier, Alaska. In early May, Westerdam will embark on seven-day Alaska cruises roundtrip from Seattle, WA.
Many other lines also will return to Alaska this summer too including Royal Caribbean International, Norwegian Cruise Line and many others. Small ships including those of  Lindblad Expeditions will take guests on eco-adventure vacations.
Also, American Queen Voyages will introduce its new Ocean Victory in late spring. Throughout the 49th state, much new is on the horizon. American Cruise Lines, for example, is building a new fleet of coastal hybrid catamarans, and one region they're expected to operate in is Alaska.
North to Alaska: 2022
Whatever Alaska experience travelers choose in 2022, though, chances are the experience will be unforgettable. They'll likely return with memories to last a lifetime. But then again, they simply may acknowledge, "I just can't wait to go back again."