If you haven't booked your 2023 European cruise vacation yet, Regent Seven Seas Cruises has an enticing promotional deal for you!
For the first time in its history, the ultra-luxury line will dole out free pre- or post-cruise Europe land packages for "new 2023 European cruise bookings" made between November 1, 2022, and January 6, 2023.
This new "Gift of Travel" program applies to new bookings on 57 sailings across Europe between April and November 2023. One ship that operates these voyages is Seven Seas Mariner (shown in the photo above; photo by Jodie Hart and Regent Seven Seas Cruises).
Others include Seven Seas Splendor, Seven Seas Voyager and Seven Seas Navigator. The itineraries feature such enticing destinations as Athens, Greece; London, U.K. (shown in the photo below); Copenhagen, Denmark; Istanbul, Turkiye; and Barcelona, Spain.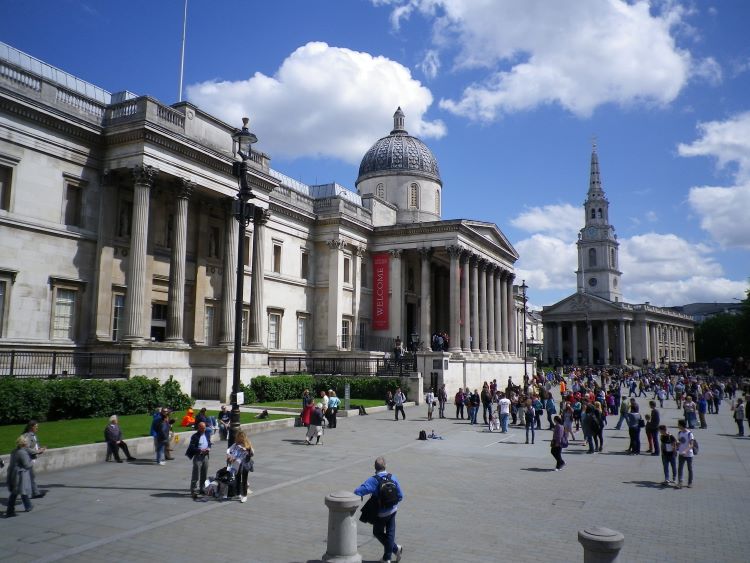 More Inclusive Travel Experiences
"Time and time again our guests return to Europe for a magical sojourn steeped in rich history, vibrant culture and breathtaking scenery," says Jason Montague, president and CEO, Regent Seven Seas Cruises. "He adds that the new Gift of Travel spans destinations within the Mediterranean and northern Europe, plus spots in between.
So, here's our rundown on a few of the seven free pre- or post-cruise land programs. They're available for bookings in all suite categories, based on availability.
"Mystical Cappadocia" – Istanbul, Turkey (three nights): Experience the majesty and history of Cappadocia. See exquisitely preserved examples of ancient cave churches at Uçhisar Castle and the Göreme Open-Air Museum. Travel nearly 200 feet underground to Derinkuyu and witness unique rock formations known as "fairy chimneys."
"London & Charming Cotswolds" – London (Southampton), England (three nights): Explore both cosmopolitan London and the countryside in the Cotswolds. Guests will view such attractions as Buckingham Palace, the Tower of London and elegant Bath with its ancient Roman baths.
"Authentic Madrid & Beyond" – Barcelona, Spain (four nights): Discover landmarks and cities that define the essence of Spain – from Madrid to Segovia; many are UNESCO World Heritage Sites.
What if guests booking a new 2023 Europe cruise don't wish to lengthen their vacation with a pre- or post-cruise land program? Well, they can opt for a "non-use" credit of $750 per guest or up to $1,500 per suite.
Ultra-Luxury Cruising in Europe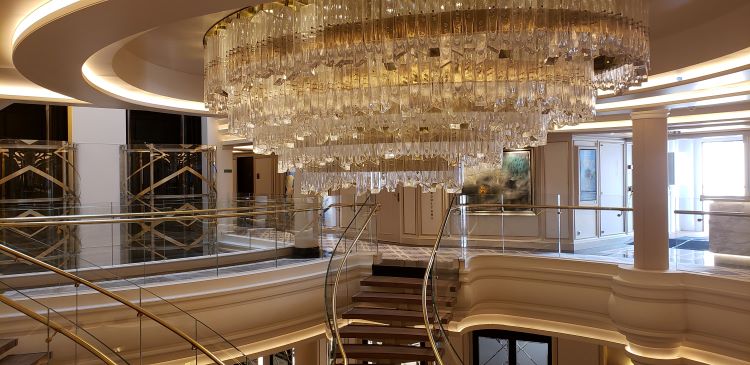 Having sailed on many past Regent Seven Seas Cruises voyages, I've found the ships exceptionally elegant (see photo above). But that's also coupled with the cruise line's reputation for fine dining, stellar service, spacious suites and strong enrichment focus.
Now, with the promotional offer of a free pre- or post-cruise European land package, it's yet another "inclusion" to sweeten the pot. So, are you interested? If so, where can you sail to get this deal?
Voyages To Consider
For those who wish to book a European cruise for 2023 and tap into the free promotional offer, here are just a few examples of the dozens of cruises to consider.
"Andalusian Traditions"— Seven Seas Mariner will sail from Barcelona, Spain to Lisbon, Portugal on a 10-night voyage, departing July 23, 2023. Port calls will include the historic port of Alicante near Valencia, Spain, and exotic Arrecife (Lanzarote) in the Canary Islands.
During the cruise, guests can select from up to 67 shore excursions. In one example, cruisers heading ashore in Tangier, Morocco, might book a complimentary excursion that visits the Caves of Hercules, the old walled medina or the Mendoubia Gardens.
"North Atlantic Exploration" — Seven Seas Splendor will depart London (Southampton), U.K., on August 7, 2023, and sail to Reykjavik, Iceland. This 16-night voyage will give cruisers an opportunity to visit Kirkwall in Scotland's Orkney Islands.
Plus, they'll explore Nuuk, Greenland; the quaint fishing town of Grundarfjordur, Iceland, and more. Along the route, guests can choose from 40 free shore excursions.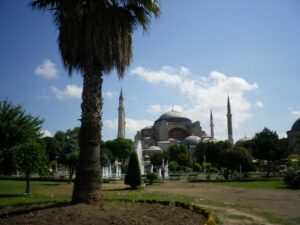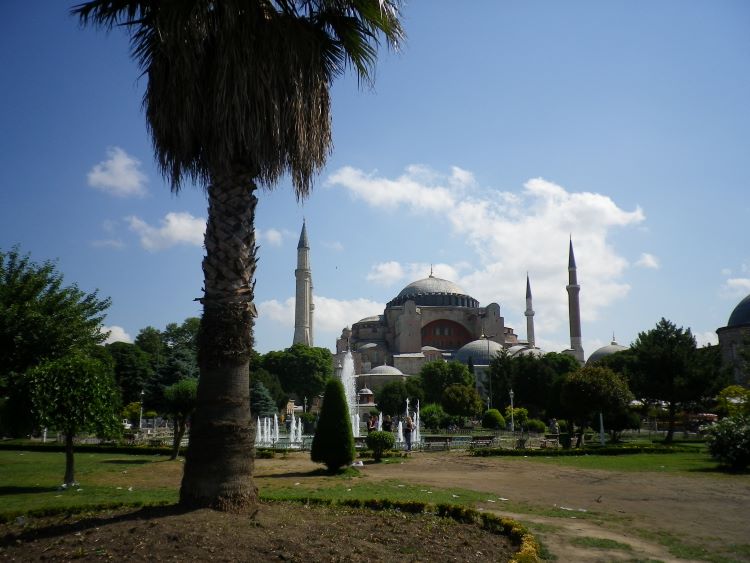 Bosphorus Beauty
Departing October 29, 2023, Seven Seas Navigator will head out on a 12-night "Bosphorus Beauty" voyage. It will sail from Athens (Piraeus), Greece, to Istanbul, Turkiye (see photo at right). Cruise guests will explore a diverse range of ports in Greece, Turkey and Cyprus.
For example, the itinerary includes a port call at Santorini, Greece, with its sweeping views of whitewashed houses hugging the coastline.
In addition, guests will go ashore at Limassol, Cyprus. That destination offers historic ruins, beaches, mountains, and groves of lemons, oranges and olives. Guests will receive up to 59 free shore excursions on this cruise. 
Ask Your Travel Advisor 
But there are many more 2023 European voyages for which the free pre- or post-cruise land package applies.  Here's a link to Regent Seven Seas' complete list of applicable voyages.
Then call your professional travel advisor to discuss those you're interested in, along with suite preferences and any vacation "must haves." Be sure to ask the advisor about any other discounts or agency offerings that may apply.
Regent Seven Seas has much on the horizon, including the debut of its new Seven Seas Grandeur in late 2023; check out our recent article about its new Faberge-designed Egg Objet as the anchor of that ship's stellar art collection.
That ship will debut after the 2023 European summer season but, for instance, travelers can choose from dozens of 2023 European voyages on the line's other ships.
Timely Action Needed
Just remember: To qualify for a free European land package, you must make a new 2023 European cruise booking between November 1, 2022 and January 6, 2023!
Bottom line? Sooner is better than later, given that the free pre- or post-cruise European land packages also depend on "availability." So, contact your travel advisor today.