It's that time again. Here's a look at The Meandering Traveler's anecdotal picks for the "Top 5 Best Travel Tidbits, News or Fun Factoids" for October 2022."
1. Our Top 5: Regent Seven Seas and Faberge Partner for "Egg Objet"
Are you intrigued by the historic, bejeweled Faberge eggs? Well, check out what Regent Seven Seas Cruises and Faberge are doing! They're creating a hand-crafted "Egg Objet" to anchor the new Seven Seas Grandeur's art collection. That 732-passenger, ultra-luxury ship will debut in November 2023.
Entitled "Journey in Jewels," this seagoing Egg Objet treasure  will take 48 months to complete. Drawing inspiration from the iconic Faberge Winter Egg of 1913, the new Jewels' Egg Objet will represent the sea's natural elements. Guests will view it within the ship's atrium.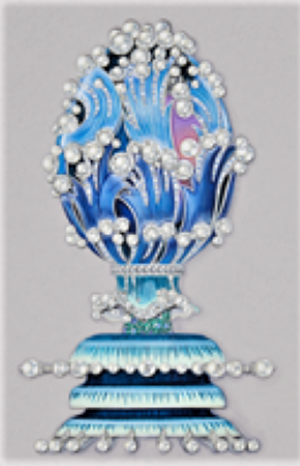 Designed by Liisa Tallgren, Faberge's head of design, the egg's three-tiered base is a gentle cascading waterfall of ocean greens and subtle turquoise. The outer shell's soothing deep blue waves also become lighter before breaking into a sea spray of pearls (see rendering of the art piece at right).
Surprise? The ombre enamel outer shell — representing the seven seas — will unfurl to reveal a hidden surprise inside. But you'll have to wait for Seven Seas Grandeur's 2023 christening to see that in action.
That said, a captivating video is available to view now on Regent Seven Seas' website.
Faberge: Two Spotlight Voyages
Art enthusiasts can also book two exclusive "Spotlight Voyages" for a "deep dive" into Faberge's world. Guests can expect exclusive, onboard Faberge experiences and access to experts. Specific sailing dates, though, had not been released by the line at press time.
But here's what we know so far:
June 2023: Dr. Géza von Habsburg, 

Faberge's curatorial director, will host o

ne Seven Seas Splendor sailing

from Southampton, U.K., to Stockholm, Sweden. Look for a focus on F

aberge's royal connections in the United Kingdom. Plus, guests will explore Fabergé collections in Denmark, Norway and Sweden.
In 2024: For the second Spotlight Voyage, Sarah Faberge, great-granddaughter of Peter Carl Faberge and founding member of the Faberge Heritage Council, will host a Seven Seas Grandeur sailing.
Wonders of the Caribbean
Of course, guests don't have to sail on those Faberge-hosted voyages to see the magnificent Egg Objet. Check out the ultra-luxury line's multiple roundtrip cruises by Seven Seas Grandeur from Miami in late 2023 and early 2024. For instance, a 10-night "Wonders in the Caribbean" voyage departs January 26, 2024.
It features two days at sea, plus port calls at: George Town, Grand Cayman, Cayman Islands; Cozumel and Costa Maya, Mexico; Harvest Caye (the line's private island experience), Belize; Roatan, Honduras; Santo Tomas de Castillo, Guatemala; and Key West, FL.
At press time, pricing for that "Wonders in the Caribbean" voyage started at $7,099 per person, double occupancy. But be sure to talk with a skilled travel advisor. He or she can provide expert advice about other itineraries, accommodations, solo travel and accessibility options. Plus, you'll learn about any value-added deals or "Wave Season" promotions.
2. Our Top 5: Tree-Level, Stilted Lodges Opening Near Victoria Falls
Talk about enticing! Look what's on the horizon for a luxury hotel stay in the heart of Africa. The new Six Senses Victoria Falls in Zimbabwe will open in 2025 with new tree-level, stilted eco-lodges on the Zambezi River.
Fronting Princess Elizabeth Island, they're "on the approach" to the world's largest waterfalls. Yes, that means "views galore," both from the lodges and within the area while out touring.
What's to see? Victoria Falls itself is comprised of five individual waterfalls, and the area is home to hippos, buffalo, big cats, and primates.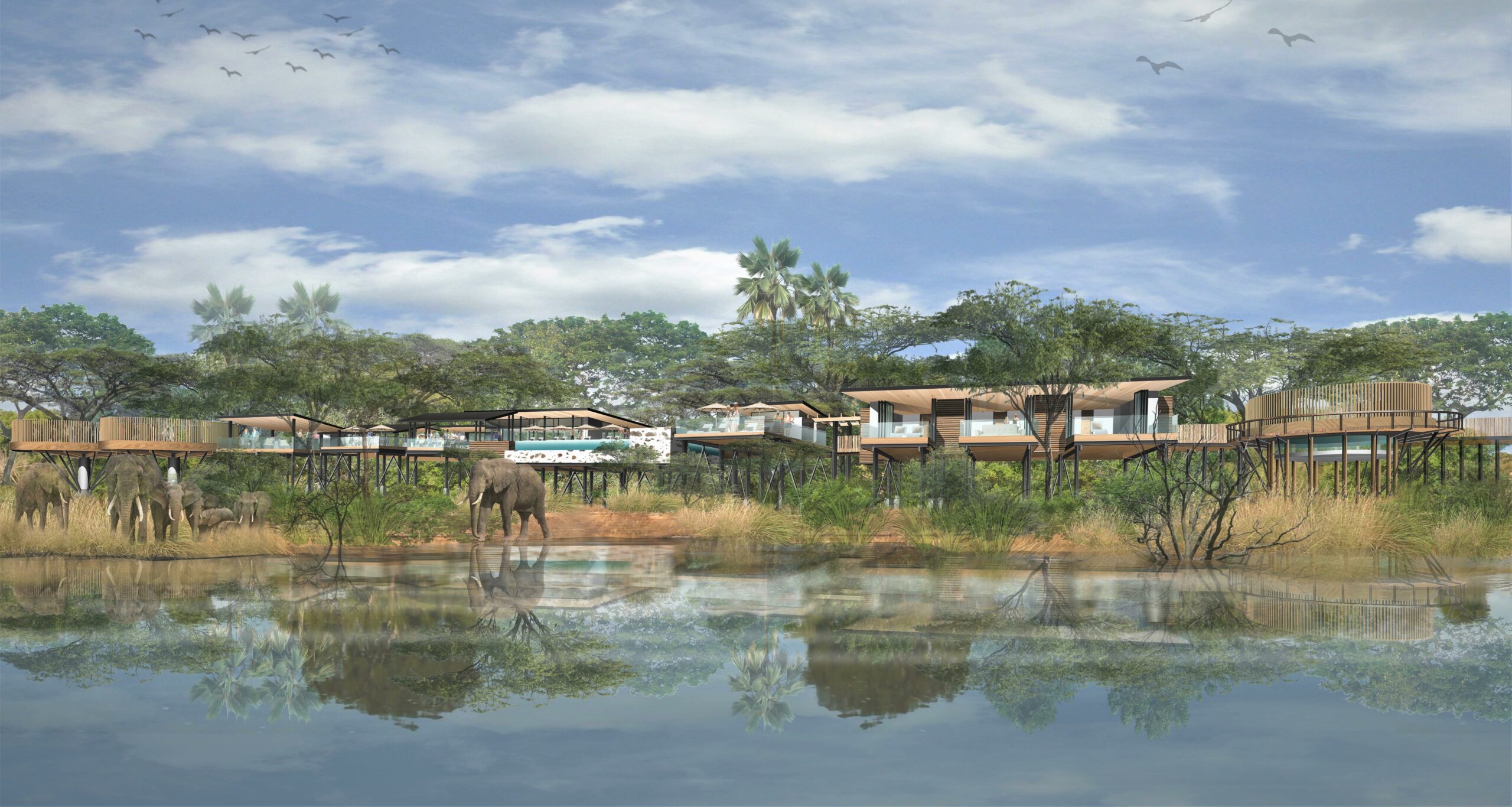 In addition to 22 lodges with private terraces, Six Senses will build 15 deluxe lodges with suspended pools.  Now, those are pools I'd like to swim in — at THAT  locale.
Zambezi Riverside Perches
Elevated walkways and bridges will connect the new lodges and villas. From the main welcome pavilion, guests will transfer to the lounge lobby. That will include an elevated restaurant and lounge, specialty dining, braai bar and a sunset look-out bar.
When it's time for personal pampering, we plan to check out the Six Senses Spa with four treatment rooms and a panoramic sauna. Plus, they'll be a gym, yoga deck, outdoor hot pools, plus an integrated retail and concept store. The "jungle gym" will literally be just that — in the jungle! So, guests going there will be accompanied by a ranger.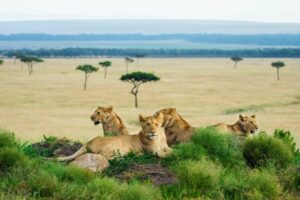 It's too early for pricing or reservations, but Six Senses Victoria Falls is slated to open in 2025. We'll have an update here as the opening nears.
Ready for a Safari?
Itching to travel to Africa a bit earlier? Then consider a 2023 or 2024 safari. Heading into the wilds of East Africa back in 1990, I went for a vacation and returned with a new mindset. For me — and most who venture into Africa — it's a transformative experience.
I'd certainly like to head back on East Africa game drives into the Serengeti, book an add-on getaway to Victoria Falls, hobnob with the gorillas in Rwanda and even venture off-road onto the sands of Namibia.
Handling All the Details
The good news for all of us is that, if we go, we won't have to lift a finger. Reliable, veteran tour operators such as Micato Safaris, Tauck, A&K and others tap into decades of experience to happily handle all trip details.
One good example? Micato Safaris offers a 10-night "Tanzania Spectacular." a luxury group safari to the classic game lands of Tarangire, the Ngorongoro Crater and the Serengeti. Tip? Games drives that descend into the Ngorongoro Crater offer opportunities for spotting rhinos!
Prices start at $12,950 to $14,950 per person, double occupancy, varying by time of the year. Solo travelers pay one of those fares, plus a $1,750 to $2,550 single supplement. Here's a link to the Micato Safaris itinerary.
Another good option? Ask about arranging this itinerary as a private safari for your family or friends. Why not discuss all the African safari possibilities by talking with a professional travel advisor?  After all, the animals are waiting!
3. Our Top 5: A 150-Year Legacy on the High Seas
Remember Kathie Lee Gifford singing, "Ain't We Got Fun" on those 1980s Carnival commercials? Or, do you recall stories about Frank Sinatra or Elizabeth Taylor sailing across the ocean on Cunard Line in the 1950s or early 1960s?
Others may recall reading about the grand era of ocean travel in the early 1900s, or seeing Hollywood movies about the legendary Titanic (which sank on its maiden voyage in 1912).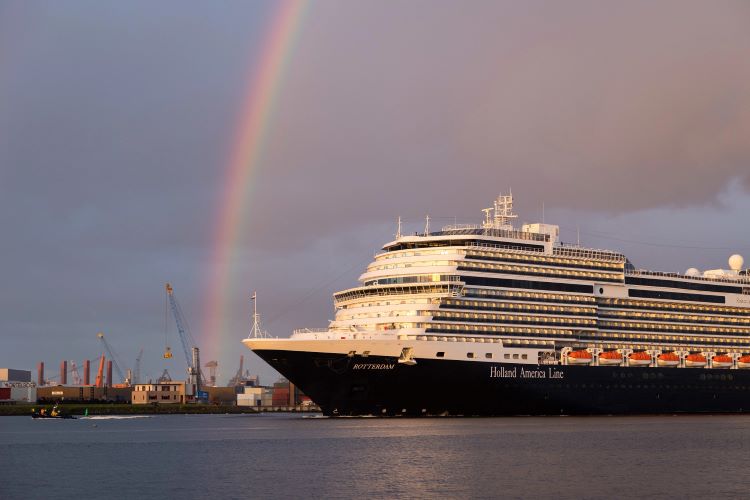 Often, historical cruise knowledge is based on our own past sailing experiences or chats with our parents or grandparents. That's focused on the 20th and 21st centuries.
That's why it's incredulous to realize that Holland America Line is celebrating its 150th anniversary — and that it dates from the 19th century. Last weekend, the line concluded a commemorative, 15-day voyage that departed Rotterdam, the Netherlands, October 15, 2022.
The special voyage recreated the maiden cruise for Holland America's first ship, Rotterdam I, that departed the same city …  wait for it …  wait for it … YES, some 150 years ago on October 15, 1872.
A Place in History
How many immigrants from Europe traveled on Holland America to reach the New World? Amazingly, one in 10 immigrants from Europe to the U.S., in the late 19th to early 20th century sailed on Holland America.
To honor that legacy, Holland America just announced a new partnership with The Statue of Liberty-Ellis Island Foundation. In 2023, a new Ellis Island exhibit will showcase the ocean line's role in immigration history.
Wishing you'd been on that celebratory cruise last week? I certainly do. Well, here's an information page about another voyage, the 150th Anniversary Transatlantic voyage; it will depart New York for Rotterdam on April 6, 2023.
For more information about Holland America Line check out its website. Or, to chat about the line's many enticing global itineraries, consult with a professional travel advisor.
4. Our Top 5: World's Largest Marine Sanctuary in Tahiti to Expand
By 2030, the world's largest marine sanctuary — a humongous area surrounding Tahiti's 118 South Pacific islands — will become even bigger. In a major expansion, it will spread across 350,000 square miles by 2030.
Tahiti's islands have long stood as a haven for threatened species. Those include cetaceans, sharks, sea turtles and other marine life.
The expanded territory will have a targeted focus of protecting corals, a critical species that provides more than half of the Earth's oxygen.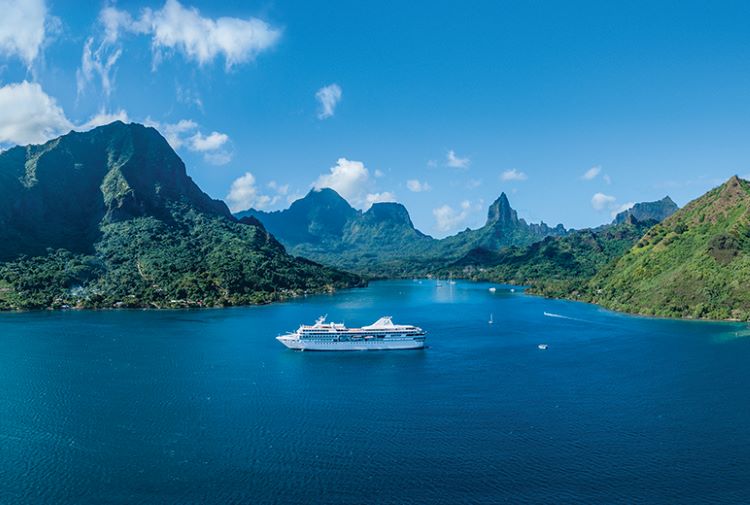 Accessible via an eight-hour nonstop flight from the U.S., French Polynesia is a hub of South Pacific culture and heritage. Plus, vacationers love the snorkeling, scuba diving, water play and beach options.
Ancient Rahui
Rahui, the Tahitian ancestral practice that temporarily bans harvesting or fishing of certain marine or terrestrial species to protect them, is still practiced today in the isles. So, the official October 2022 announcement about the expansion of the marine sanctuary — named Rahui Nui (Nui meaning "big or great" in Tahitian) — honors the spirit of that ancient practice.
To learn more about French Polynesia and the Islands of Tahiti, visit Tahiti Tourism. One great way to explore Tahiti is on a small-ship cruise. It's the easiest  way to hop between multiple isles in a relaxed fashion. Among two top small-ship cruise options are Windstar Cruises and Paul Gauguin Cruises.
Decades in French Polynesia
Celebrating 35 years of sailing within French Polynesia, small-ship Windstar Cruses sails the region with both classic sailing yachts and luxury, all-suite yachts. In 2023, the 148-passenger Wind Spirit, for example, will operate the seven-day "Dreams of Tahiti" itinerary on multiple dates; the voyage sails roundtrip from Papeete, Tahiti.
Double occupancy prices start at $3,299 per person, double occupancy, for "cruise only." Or, travelers can instead pay a price starting at $3,922 for the line's "All-In" package; That includes complimentary Wi-Fi, all crew gratuities and all beverages (including alcoholic ones) on board.
Star-Class Luxury
Personally, though, I love the 312-passenger, Star-Class yachts, all recently lengthened and updated sizably in the $250 million Star Plus Initiative. In 2024, Star Breeze also sails that same seven-day "Dreams of Tahiti" itinerary; fares (per person, based on double occupancy) start at $3,699 (cruise only) or $4,322 (All-In package).
This luxury yacht offers many new Star Suites, new bathrooms in all accommodations, a new spa, infinity pool and fitness areas, plus two new specialty restaurants. Get ready for some fantastic cuisine at Star Grill by Steven Raichlen on the open-air, covered upper deck.
And don't miss the interior Cuadro 44 by Michelin-star chef Anthony Sasso. We'd opt to sit on the stools adjacent to the galley and watch the chefs in action; ask about that when you make your reservation.
Personally, it's wonderful to find a small ship with such high quality specialty dining. Here's the link to Windstar's Web site for more detailed ship information, and be sure to ask your travel advisor about any special deals or promotions.
Friendly Polynesian Hospitality 
Another highly experienced, French Polynesian "sailor" is Paul Gauguin Cruises, owned by Ponant. Its 330-guest Paul Gauguin explores itineraries that touch ports, bays and coves in French Polynesia including Tahiti, as well as Fiji, and other South Pacific isles.
New for 2024? You might check out the seven-night "More Society Islands & Tahiti" itinerary featuring a return to Raiatea. Another new option is the 14-night "Islands of the Marquesas & Tuamotus" voyage. That longer voyage will feature the cruise line's maiden port calls at Hatiheu, Nuku Hiva; and Hakahau, Ua Pou, both in the Marquesas Islands.
Paul Gauguin Cruises also offers other classic Tahiti/French Polynesian itineraries. For 2024, the boutique line will spend more time in Bora Bora. That enchanting isle is an enduring favorite and included on seven of the line's itineraries; most offer an overnight Bora Bora stay.
More in 2024
Several itineraries also overnight in Moorea, plus every cruise calls at Paul Gauguin's private islet, Motu Mahana on Taha'a. All voyages are roundtrip from Papeete, Tahiti, except for two 14-night itineraries between Papeete and Lautoka, Fiji.
For the complete line-up of voyages, visit the Paul Gauguin Cruises website. From our perspective, this boutique line offers a lovely, updated small ship;  an ambience of carefree elegance; and, best of all, friendly Polynesian hospitality.
Price-wise, travelers who book early can reap up to 30 percent in bonus savings on Paul Gauguin's all-inclusive fares. Those start at $2,990 per guest on cruises of seven, 10, 11 and 14 nights. But be sure to chat with a professional travel advisor about itineraries and other great deals. 
5. Our Top 5: Silversea Reveals Silver Endeavour's Dining Venues
Travelers can't wait to explore new places across the globe, often in highly remote locales at the ends of the Earth. Yet, they often still wish to return after their daily adventures to an ultra-luxury ship with suite accommodations and pampering amenities.
Fortunately, many new expedition ships offer every creature comfort. We can speak from first-hand experience, having just returned from a two-week voyage on Seabourn Venture, Seabourn's razzle-dazzle new expedition ship.
We're also looking forward to our Antarctica voyage on Silversea Expeditions' new Silver Endeavour in December 2022. That ship is expected to "serve up" world-class cuisine.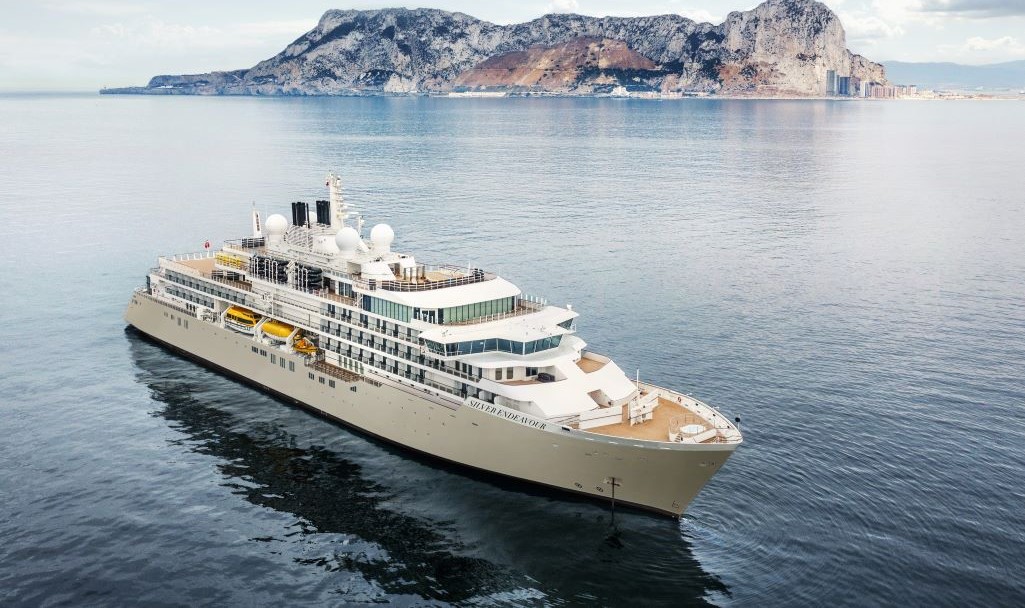 Multiple Dining Venues
So, as part of our top five "reveals" or travel news tidbits for October 2022, here's what to expect for onboard dining:   
The Restaurant: Spanning 4,144 square feet, this modern, elegant main dining room will serve up to 192 guests. Open for breakfast, lunch and dinner, it will offer international and regional menu choices.
Il Terrazzino: Translated into "little terrace" in Italian, the intimate Il Terrazzino will host up to 36 guests.  This 1,044-square-foot eatery will serve up authentic Italian cuisine from an a la carte menu.
La Dame: Loyal past guests will likely cheer in knowing that Silversea's signature French restaurant, La Dame, will be aboard Silver Endeavour. Spanning 495 square feet, this 20-seat fine dining venue will offer a la carte French cuisine. Guests will order a la carte or from a six-course tasting menu with a wine pairing. Open for dinner by reservation only, La Dame dining is $60 per person.
The Grill: Adjacent to the Pool Deck, this casual eatery on Deck 4 aft will also encompass a mezzanine on Deck 5. Delivering 270-degree views, the Grill will serve up to 80 cruisers for breakfast and lunch and up to 48 for dinner.
Other Tasty Experiences
We admit it. We're a huge fan of the Arts Cafe on Silver Dawn and other Silversea ships. With floor-to-ceiling glass windows, it's best described as an upscale "take" on a classic coffee shop. Thankfully, you'll find it on Silver Endeavour's Deck 5 serving up speciality coffees and teas, fresh pastries and gourmet bites.
And yes, guests can dine in their suite with 24-hour room service. Whoopee! We'd ask the butler to serve caviar and champagne. For more on Silver Endeavour's culinary options, check out this article from Silversea's Web site.
The Meandering Traveler will sail next month on one of Silver Endeavour's "Antarctica Bridge"sailings. That way, we'll avoid the four-day roundtrip transit time (not to mention the Drake Passage) between Argentina and Antarctica.
Instead, we'll fly from South America directly to King George Island, Antarctica. There, Silver Endeavor will be waiting and we can immediately begin exploring. For additional "Antarctica Bridge" details, visit the Silversea website. 
When it's time to book, though, be sure to contact a professional travel advisor.
Important Information from Pavlus Travel
This blog site offers "basic, general information" about travel; it's not designed to provide specific pricing nor is it staffed by travel advisors.
Any personal views expressed reflect the anecdotal perspective of the author — simply one opinion by a frequent traveler. The views expressed should not substitute in any way for use of a professional travel advisor. And that applies to either advice or booking of any vacation.
Also, please don't use the Reply Section below if you're asking for pricing, travel dates, accommodations, brochures or other specific requests. 
That said, we are most happy and eager to assist you. Here's how…
If anything does tweak your interest in the story and you'd like to talk about a future vacation, please DO call us at 800-528-9300.
Definitely, if you have questions about specific pricing, brochures, savings, itineraries, dates of travel, accommodations, accessible options and so on, please contact us. Again, call us at 800-528-9300 or visit and "live chat" at Pavlus Travel's official agency Web site.