As the world "reopens," Americans can cruise to many more destinations across the globe. Silversea Cruises just confirmed its return to Asia, while Celebrity Cruises is back sailing in Australia and New Zealand. As cruise lines return, are you ready to sail?
We first talked about the cruise lines return to the South Pacific in a September 2022 blog.  Now, we're thrilled that more major cruise lines are saying, "We're Baaack!" … and to other destinations too.
Here's the scoop on the latest two moves. 
A Return to Asia
Ultra-luxury Silversea will soon be back in Asia with four ships — Silver Shadow, Silver Whisper, Silver Spirit and Silver Muse. All will sail between December 2022 and May 2023.
First to return on December 2, 2022, will be the 596-passenger Silver Muse, which will depart from Singapore on that date. Highlights of Silversea's season will include calls in Sri Lanka, Hong Kong, and Vietnam, among others.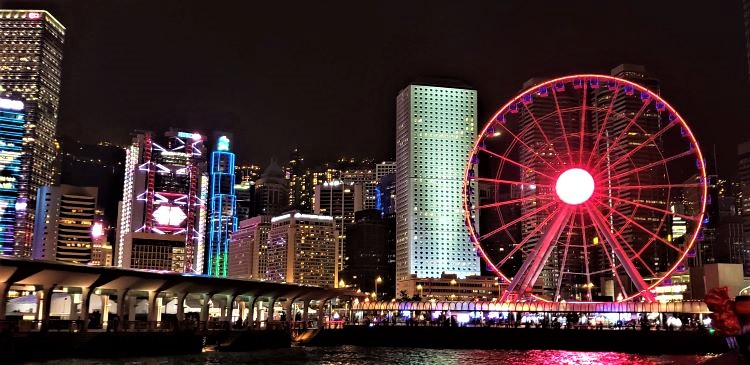 In 2019, just prior to a Silversea cruise, I personally loved gazing at the night-time skylines of Hong Kong Island and Kowloon as a spectacular sound-and-light show unfolded. It was magical as I watched the show from on a small boat in the midst of Hong Kong harbor. I can't wait to go back.
Of course, just as memorable for me was holding on precariously and chuckling as my fearless Vietnamese driver of a small, open-air "tuk-tuk" barreled out into the crazy traffic of Ho Chi Minh City. Whatever your idea of a fun vacation, Asia delivers some amazing destination experiences.
Back to Asia
"We are delighted to confirm our return to Asia from December 2022, offering guests the luxury of choice with four ships sailing in the region," says Barbara Muckermann, chief commercial officer, Silversea Cruises. "Asia has long constituted an important sailing region for Silversea Cruises and our guests are eager to return to this enriching, rewarding continent with us."
Muckermann says the return to Asia represents one of the final pillars in the line's return to service. Readers can download a Silversea flyer about the Asian return here.
In its Asia return, look for Silversea to offer many overnight calls and late departures. That will allow guests to maximize their time ashore and destination immersion.
Mumbai, Singapore and Beyond
Silversea's upcoming Asia season comprises 25 voyages that range from 10 to 20 days. Here are two examples of the many sailings planned.
Mumbai to Singapore: The 608-guest Silver Spirit will depart from Mumbai, India to Singapore, departing December 20, 2022. What's special? Celebrated author and travel writer Paul Theroux, a long-time Silversea collaborator, will sail aboard – hosting onboard activities and interacting with travelers.
From Mumbai, travelers will dive deep into India's rich culture in Cochin. Then it's on to Sri Lanka (overnight); Phuket, Thailand (overnight); and Port Klang (Kuala Lumpur) and Malacca, Malaysia, before arriving in Singapore (overnight).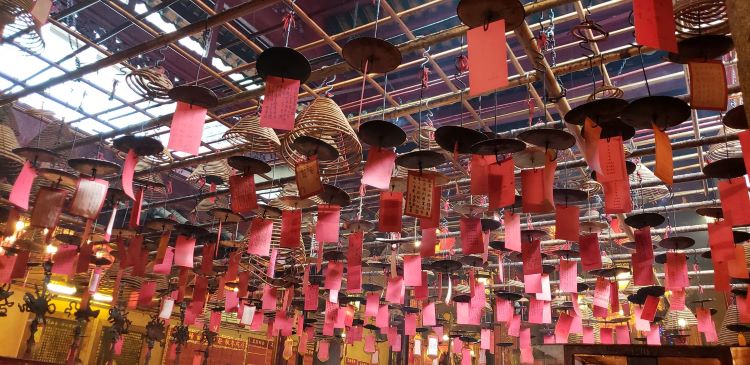 Hong Kong to Singapore: Departing January 19, 2023, Silver Spirit will sail to Vietnam, with calls in Ha Long Bay (overnight), Da Nang and Ho Chi Minh City before arriving in Singapore (two overnights).
Over 10 days, the ship will unlock unforgettable experiences for travelers including a trip to ancient Hoi An, a UNESCO World Heritage Site. Cruisers will also tour the Mekong Delta, descend (if they desire) into Vietnam's Cu Chi tunnels, and take an optional mid-voyage land program to Angkor Wat in Cambodia.
Other voyages are available too — into March or so. Also available are pre- and post-cruise adventures. Talk to your travel advisor about all pricing options and any discounts.
Tip? Be sure to ask your advisor about the cruise lines return to Asia and what's available from multiple lines. Making a good match between any cruise line and your vacation style and personality is imperative.
Door-to-Door Inclusions
Silversea's door-to-door offering starts at $7,500 per person, double occupancy, for the Mumbai to Singapore journey on December 20, 2022, and $7,100 per person, double occupancy, for the January 19, 2023, departure. The combination of inclusions is extensive.
For instance, door-to-door includes: private executive transfers between your home and the airport; international flights or business class upgrades at a reduced rate; in-country flights when required; a pre- and post-cruise hotel when required; transfers and luggage handling; as well as all shore excursions.
For some cruises, there's also a port-to-port, more basic option. But talk with your travel advisor about all fares and ask about any other discounts or promotions. 
On board Silversea, guests will discover multiple restaurants that serve diverse cuisine as well as in-suite dining around the clock. One big perk for many travelers is the complimentary sustainable caviar! We can vouch for that from our trip earlier this year on Silver Dawn.
Silversea also serves premium beverages in-suite and throughout the ship. From the "pampering perspective," all suites have butler service. Fares also include onboard gratuities and unlimited Wi-Fi.
For more information on Silversea, visit its website 
Celebrity to Asia in 2024-2025
Breaking News! As cruise lines return to Asia, more new options are available to travelers. At press time, we learned that Celebrity Cruises plans a return to Asia in 2024-2025. Interesting factoids? It will call at seven new Asian ports.
In addition, the newly revolutionized Celebrity Millennium will homeport in Tokyo and offer 12-night itineraries. Among those is a "Best of Japan" sailing that including opportunities for seeing Mount Fuji, Kyoto, Kobe and more.
Then, Celebrity Millennium will join Celebrity Solstice in operating 11- to 14-night sailings in Southeast Asia. If you're a "port collector" and a Celebrity loyalist, you'll likely love having the chance to visit these new ports of call for the line: Hanoi, Vietnam; Bangkok and Phuket, Thailand; Penang, Malaysia; Bali, Indonesia; Mumbai, India; and more.
All in all, the two ships will visit 32 Asian destinations between September 2024 and April 2025. Give your travel advisor a call or go online for a chat about specific details and fares.   
Back to "Down Under"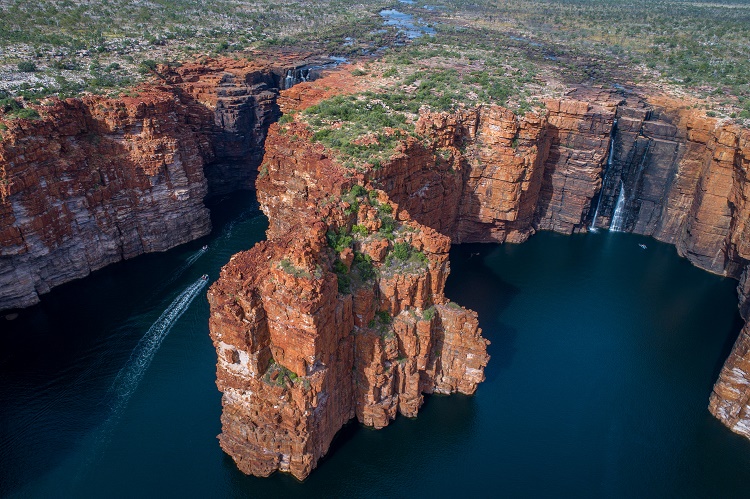 As cruise lines return, it's hard to keep track of who's "Down Under." In a previous blog, we talked about Viking, Silversea, Regent Seven Seas Cruises, Holland America and others returning to the South Pacific.
In the latest development, we're pleased to see Celebrity also returning to Australia and New Zealand waters.
Making its debut "Down Under," Celebrity Eclipse is operating sailings from Sydney, Australia, and Auckland, New Zealand; those began last month and will continue through April 2023.
For example, a 12-night New Zealand voyage, departing February 16, 2023, roundtrip from Sydney, sails to Milford Sound, Doubtful Sound, Dusky Sound, Dunedin, Christchurch, Wellington, Napier, Tauranga and Auckland, all in New Zealand.
This country-intensive voyage starts at $2,200 per person, double occupancy. Talk with a professional travel advisor about options for accommodations, services and pre- or post-cruise tours.
Cruise Lines Return: Long-Awaited but Now a Reality
"The return Down Under has been long-awaited but someday has finally arrived," says Lisa Lutoff-Perlo, President and CEO of Celebrity Cruises, who adds that it had been 930 days since her line had sailed in the region. She called the return "another significant milestone in the industry's global recovery."
Personally, I certainly can attest to how special it is to head out "dressed to the nines" ready for a world-class orchestral concert at the Sydney Opera House. Ditto for the eco-thrill of jumping from a boat into the waters of the Great Barrier Reef and snorkeling with friends amid a coral reef teeming with colorful fish.
In 2023, Celebrity will also be celebrating the "Down Under" debut season for Celebrity Edge.
So, what can guests expect if they sail with Celebrity in 2022-2023?
Revered wines poured by the winemakers themselves during the first-ever Australian food and wine itinerary to Melbourne, Adelaide and Hobart.
New overnight opportunities in Hobart, Cairns and Adelaide, allowing guests time to go ashore in the evening to enjoy local nightlife.
Longer stays in port – such as 8 p.m. departures in Melbourne, Brisbane and Christchurch.
The comeback of the popular "Australia to Fiji" voyage, departing for the first time in January.
Three South Pacific Island itineraries to gorgeous isles.
A new transpacific sailing at the end of the season, seamlessly transporting guests between Sydney and Honolulu.
Also Back Down Under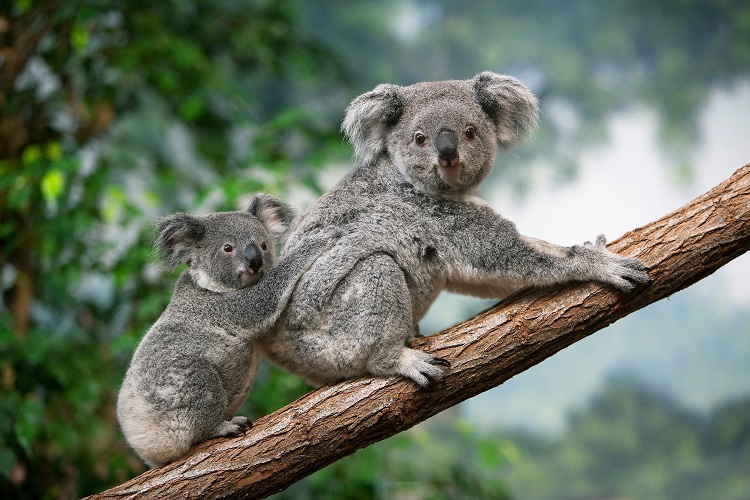 Holland America Line's Westerdam arrived earlier this month in Australia. The ship will homeport out of Sydney for part of the 2022-23 Australian and New Zealand wave season.
Guests who want to explore the southern regions of the continent and New Zealand can embark on a cruise aboard Westerdam through early January, with 13- and 14-day voyages. A special Holiday Cruise departs Dec. 20 and spends Christmas and New Year's in some of the most beautiful ports around New Zealand.
Westerdam also is being joined in Australia by the 1,972-passenger Noordam. Travelers can choose from (1) many sailings between Sydney and Auckland, New Zealand, or (2) roundtrip from Sydney on 12- to 16-day cruises that explore New Zealand.
For example, Noordam's 14-day "Australia and New Zealand" voyage from Sydney to Auckland departs on February 11, 2023. Port calls include such destinations as Melbourne, Australia; Burnie in Tasmania; and Picton, New Zealand, among many others.
At press time, prices for that departure started at $1,059 per person, double occupancy. But, if you're interested, first talk with your travel advisor about all options including accommodations, pricing, deals and discounts.
Cruise Lines Return: Offer One-of-a-Kind Experiences
Where else but Australia can one watch a kangaroo bound across a rural landscape or see a Koala in the wild? I also enjoy sipping and savoring Australian wine vintages at the spots where the grapes are lovingly tended.
For travelers who want to head to Australia but board their ship and disembark at a convenient North America homeport without the need for international air or with a quick flight from Canada, Holland America's 2024 "Grand Australia and New Zealand Voyage" is a good option to consider.
That robust, 94-day journey departs Jan. 3, 2024, aboard Volendam, sailing roundtrip from San Diego, California. At press time, starting prices for an inside cabin were $16,999 per person, double occupancy, according to the line's website.
But talk to your travel advisor who can give you the scoop on all accommodations, fares and any related discounts or special offers.  
As countries and regions open again to visitors, it's great to see the cruise lines returning to Asia, Australia, New Zealand and points beyond. It's a brave new world!