Do you enjoy listening to live classical music performances or, alternatively, whipping up savory new dishes in a cooking class? Are you passionate about wine tasting, maritime heritage or other specialized activities? Fortunately, you can easily customize your vacation by choosing from a robust portfolio of themed cruises.
With a special focus, these voyages offer one-of-a-kind activities or special interest experiences that may dovetail perfectly with your personal interests. Check out this sampling of enticing options.
1. Classical Music Cruises
If the melodic strains of Mozart and Strauss "float your boat," Shelby Steudle, president of Pavlus Travel, suggests Tauck's 12-day "Musical Magic along the Blue Danube River" itinerary. The luxurious, 130-passenger Joy operates one departure on April 14, 2023, while sister ship Savor sets sail on this itinerary on October 18, 2023.
The musically focused itinerary begins in Budapest (overnight stay) with port calls at Bratislava, Slovakia; Vienna, Austria (overnight stay); Melk and Grein, Austria; Linz for Salzburg, Austria: and Passau, Germany. Guests then will disembark the ship in Vilshofen, Germany, and head out to Prague in the Czech Republic for a two-night stay.
Music flows through the entire journey, according to Steudle, who suggests guests check out these highlights.  In Vienna, for example, guests can join the line's "maestros" for a musical walk to the Haus der Musik, an interactive musical museum, and Mozarthaus Vienna – where Mozart lived with his family between 1784-1787 and also composed The Marriage of Figaro.
Live Performances and Music Museums
Two "Tauck Exclusive" events are offered in Vienna too. One is the opportunity to "sit in" during an orchestra rehearsal at Auersperg Palace. Another is a private, grand evening at Palais Ferstel, where guests can expect welcome cocktails and apéritifs, dinner, orchestra and ballet performances, Strauss music and more.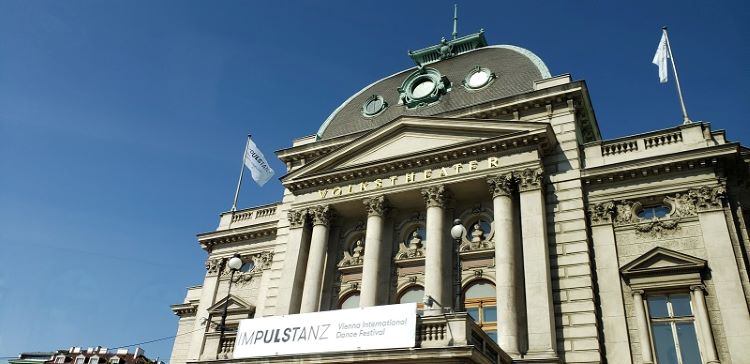 On this itinerary, guests also can attend a pipe organ performance at St. Stephen's Cathedral in Passau; the ornate Baroque church is home to Europe's largest pipe organ. It's also the world's biggest cathedral organ with 17,974 pipes and 233 registers.
In Salzburg, Tauck's tour will take guests to Mozart's home in Salzburg and other spots; then, back on the river vessel, guests will enjoy a classical chamber music concert.
In Budapest, travelers will head out to the Museum of Music History; explore the legacy of composer/musicologist Bela Bartok with a piano recital in his former home; and attend a concert at one of the city's performance venues.
Here's Tauck's description about this itinerary. At press time, fares for both departures started at $6,390 per person, double occupancy.
"Pavlus Travel is the world's largest seller of Tauck vacations," notes Steudle, so "our advisors are highly experienced and knowledgeable in assisting guests with questions and details about Tauck river cruises and tours." She suggests that interested consumers seeking to learn about accommodations, cruise fares (including any special discounts and deals), solo travel, or deals on air tickets, contact the agency.
2. Themed Cruises for Foodies
Culinary fans should check out the newly announced James Beard-affiliated chefs who will sail on Windstar Cruises in 2023.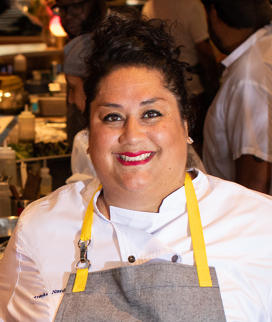 For example, Ayesha Nurdjaja is the executive chef at Shuka in New York City's SoHo neighborhood, as well as sibling restaurant Shukette. She's also a 2022 James Beard Restaurant and Chef Award Nominee for Best Chef: New York State.
Look for her to host Wind Surf's "James Beard Foundation: Adriatic Archipelagos and Greek Goddesses" voyage, sailing June 17, 2023, from Venice, Italy, to Athens, Greece. That's the world's largest sailing vessel and carries 342 passengers.
Here's what Windstar says about this cruise on its website. At press time, this culinary-focused cruise was priced at $4,199 per person, double occupancy, or from $5,000 per person, double occupancy for all-inclusive.
Background on Chef Nurdjaja
Born and raised in Brooklyn, NY, Nurdjaja, who graduated from culinary school in 2006, is the daughter of an Indonesian father and Italian mother. After watching chef Lidia Bastianich cook on PBS, she walked into Lidia's restaurant, Felidia, and asked for a job. Hired first as a line cook, she worked her way up to sous chef.
Since then, Nurdjaja has helped lead the kitchen teams at Bar Artisanal, Michelin-starred Picholine, and Michelin-starred A Voce under Chef Missy Robbins. She also has spent time as executive chef at Il Bordello and most recently at Brooklyn neighborhood favorite Red Gravy.
In 2015, Nurdjaja joined with restaurateurs Vicki Freeman and Marc Meyer to create Shuka, with a menu that draws on the flavors of Italy, Morocco and Tunisia. Shukette followed to great acclaim in 2021.
Two Other Culinary Themed Cruises
Other James Beard affiliated chefs will host culinary cruises too in 2023. Chef Jerome Grant will host Star Legend's Caribbean voyage that departs from Panama City, Panama, to Oranjestad, Aruba, on March 4, 2023, He's with Dacha Restaurant Group in Washington, D.C., and involved with the new Mahal, an open-fire kitchen. 
Also, Chef Tracy Chang, chef/owner of PAGU restaurant in Cambridge, MA, will host Windstar's culinary-themed, "James Beard Foundation: Grand Japan"  voyage on Star Breeze from Tokyo to Osaka, Japan, on September 21, 2023. One of the chef's culinary specialties is Spanish- and Japanese-style tapas paired with natural wines, sakes, sherries and more.  
3. Jewish Heritage Cruises on the Rhine and Danube
For those who desire to learn more about Jewish history and culture, Uniworld Boutique River Cruises, a Jewish-owned river line, offers enticing "Jewish Heritage Cruises." They're available on select dates of these Uniworld itineraries: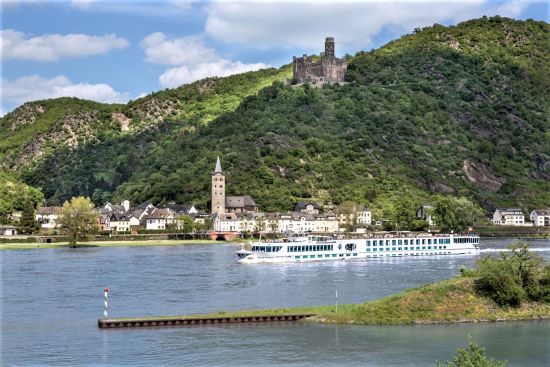 Many of these themed cruises celebrate 2,000 years of Jewish heritage in the Rhineland. They showcase Jewish communities and shows the many positive developments seen throughout Germany today. Of course, there will be visits to World War II sites, Holocaust memorials and Jewish museums too.
But the themed Jewish Heritage cruises seek to tell the full story of how Jewish people thrived for centuries in Germany and are flourishing there again.
Talk with your travel advisor today about the travel dates available. Don't simply pick and book the itineraries above without checking, as the Jewish Heritage theming is only offered on certain dates of those three itineraries.  Your advisor can assure you're on one of the themed sailings.
Plus, that advisor can discuss accommodations options and itineraries. You'll also learn more about Uniworld's upscale style and one-of-a-kind ships.
4. Themed Cruises for Brew Fans
Did you know that Benjamin Franklin attributed the existence of beer to God's desire for people to be happy? It's true. So, if you too are a beer aficionado or brewmaster, then Avalon Waterways has an entire line-up of "Beer River Cruises" to entice you onto a European river cruise.
"Avalon Waterways is an upscale river line that's known for its Avalon Suite Ships that feature Avalon Panorama Suites, which are 30 percent larger than industry standards," Pavlus' Steudle says. These accommodations also feature open-air balconies; a wall of sliding glass panels pulls aside so guests can "soak in" the fresh air and the views.
In addition, in those Avalon Panorama Suites, beds are positioned "facing the view," she says.
One appealing themed cruise for beer enthusiasts, acccording to Steudle, is Avalon Waterways' "Tulip Time Cruise for Beer Enthusiasts."  Operating roundtrip from Amsterdam, the Netherlands, the 2023 themed cruise is sold out. But the good news is that you can still snag space on the 2024 themed cruise, departing April 6, 2024.
At press time prices started at $2,549 per person, double occupancy, for a deluxe stateroom. Panorama Suites started at $3,898. Higher level suites are also available. Talk with your travel advisor about details.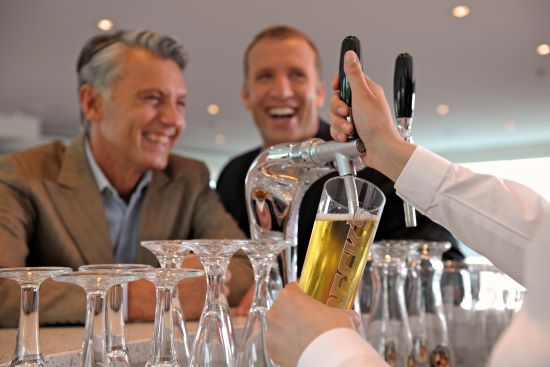 German Beer Cruise
Alternatively, a nine-day "German Grandeur for Beer Enthusiasts" voyage sails westbound from Nuremberg, Germany, to Basel, Switzerland. Cruisers go ashore in Germany, France and Switzerland, and learn about the brew heritage. Press time fares started at $3,606 per person, double occupancy.
If travelers desire to explore the Munich brew scene, another cruise offers a similar itinerary but two nights in the city.
Desire the grand shebang? Then check out Avalon Waterways' 16-day "Enchanted Europe for Beer Enthusiasts," sailings from Budapest, Hungary, to Basel, Switzerland. They operate on July 14, 2023 and July 12, 2024. You'll go ashore in Hungary, Austria, Germany, France and Switzerland.
At press time, fares started at $7,054 per person, double occupancy. Another option is that itinerary with two days in Budapest.  For all the Beer Cruises options and details, contact your professional travel advisor. 
4. Themed Cruises: A Deep Dive into Maritime Heritage
With celebrations for its 150th Anniversary year well under way, Holland America Line is introducing 48 different Heritage Cruises. With strong appeal for maritime heritage buffs, they'll operate on select departures in Alaska, the Caribbean, Northern Europe, Mediterranean, Australia/New Zealand, Hawaii, South America and Mexico.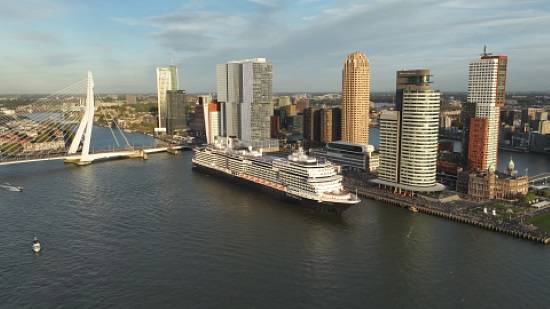 What's truly nifty are what the line calls its "Exclusive Heritage Cruises Experiences." For example, the Dining Room's dinner menus will feature "Heritage Dishes" while a "Throwback Happy Hour" will seemingly "roll back time" with select drinks priced as low as 75 cents.
A special "Dutch High Tea" will offer such sweets as Oliebollen and Speculoos. Tea sandwiches will include smoked salmon on curry bread and chicken sate in peanut sauce on spiced bread.
Special port fact sheets and ship displays on these cruises will spotlight fun, historic or unique facts. Look for classic cruise activities and sporting games like Sjoelen, as well as anniversary-themed trivia.
A Special Maritime Heritage Cruise
Travelers looking for a truly commemorative celebration can book Holland America's 150th Anniversary Transatlantic Crossing departing April 6, 2023, from New York to Rotterdam, the Netherlands. This 16-night cruise operated by the line's flagship Rotterdam will arrive in its namesake city on April 18, 2023, the cruise line's 150th birthday.
At press time, inside cabin pricing started at $999 per person, double occupancy. Want to splurge? Pavlus' Steudle suggests checking out the Neptune and Pinnacle Suites. Current pricing shows Neptune Suites starting at $7,291 per person, double occupancy and 1,290-square-foot Pinnacle Suites starting at $15,999 per person, double occupancy.
Steudle emphasizes that "Pavlus sells millions of dollars in cruises each year with Holland America and prides itself on great service. In addition, our advisors can offer customers unadvertised discount prices."
150th Anniversary Celebrations on All Cruises
Even if travelers don't sail on that specific 150th Anniversary Cruise or the other heritage-designated cruises, they'll find some 150th anniversary activities aboard all Holland America ships. For example, a Captain's Gala Menu one evening in the Dining Room will offer classic dishes from a previous Holland America Line menu.
Guests can also order a new, exclusive "De Lijn" gin, used to concoct three new anniversary cocktails. Offered on World Stage with LED screens, "Origin Story" will visually tell the company's history from founding through present day.
5. "Celebrations of Wine" River Cruises
Many river lines offer wine-themed voyages including AmaWaterways, which offers 60 "Celebrations of Wine" river cruises throughout the year. Each of the AmaWaterways' themed cruises is hosted by a wine professional. That person leads guests through wine tastings and interactive discussions. He or she also accompanies guests on select shore excursions to vineyards and cellars.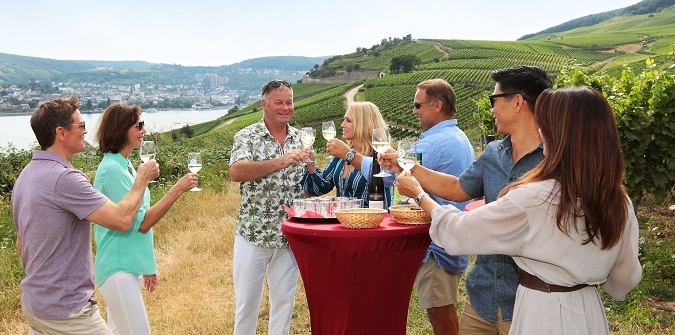 The wine host also helps curate a special food-and-wine-pairing dinner aboard the river vessel.
What's new for the upcoming season? "European Wine Immersion" sailings will showcase the specific European wine region the voyage is sailing through. A European wine expert with in-depth knowledge of the region, its itineraries and excursions will assist and guide guests.
"These 'European Wine Immersion' sailings will also give travelers insight about insider tips for local cuisine, hidden spots for wine tastings and not-to-miss restaurants, a great way for foodies to immerse themselves in the local food-and-wine scene," stresses Steudle.
In addition, if travelers have a favorite North American winery whose bottles dominate their dinner parties, they may be able to travel along with their wine club. That's because AmaWaterways often reaches out to vintners about hosting their own voyage. Guided by the winery's owner, vintner or certified sommelier, guests can compare and contrast a selection of New World and Old World wines.
Themed Cruises: Find Out More!  
Ready to  sail? A themed cruise is a great way to indulge your personal passion for cuisine, wine, maritime heritage, beer, Jewish heritage or other interests. The cruises mentioned above are just a small sampling of the many options.
For more information, Steudle suggests talking with your travel advisor or the experienced travel professionals at Pavlus Travel
Search completed. 0 results were found.