Ah, yes, holiday season travel is upon us. If you're heading out by car, train, ship or airplane over the next few weeks, how do you assure that your holiday travel will unfold smoothly?
Certainly, 2022 has provided some challenges on the travel front – everything from lost bags to cancelled flights and long lines at rental car counters. Yet, the rewards of holiday season travel are terrific too.
When you arrive at your final destination, you can relax and enjoy the holiday season. Perhaps you're visiting family or friends; taking a luxurious ocean cruise; savoring beach time at an all-inclusive resort, visiting European Christmas Markets on a river cruise, or exploring new destinations.
In addition, many travelers love to participate in holiday season festivities (see photo above by AmaWaterways and photo below by Viking River Cruises/Viking), watch magical light shows, attend special cultural or religious events and simply find joy in the season.
But let's face it: You can't do all that without the "transit." Talk to your professional travel advisor about tips for smoothing the journey. 
Also, The Meandering Traveler asked top travel industry experts about what one personal top holiday travel tip they'd provide to help smooth your way.  In addition, since I also travel 270 days a year on business, I've provided some of my own "road warrior" tips as well.
1. Holiday Travel: Keep Calm and "Carry On"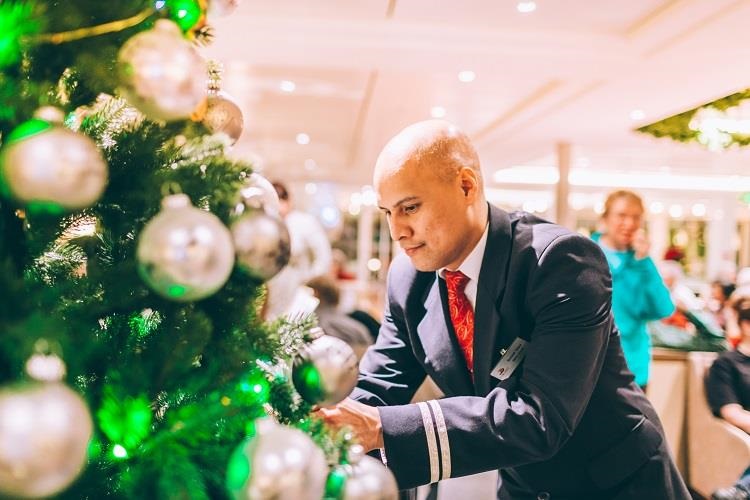 "A surefire way to make holiday flights less stressful is to pack light," says travel blogger Howard Blount of Backroad Planet, adding that "traveling with a carry-on bag is the best way to avoid lost luggage." He just returned from a trip to Venice, Italy, doing just that.
So, ask yourself if you really need a "zillion" clothes. And choose wisely. What will you need right away if you reach your final destination but your checked bag doesn't?
If heading to a beach resort, be sure to pack your bathing suit in your carry-on. Alternatively, if you're on a luxury cruise, pack a fancy dress, for example.
That said, evaluate "quantities." One pair of high heels is okay, two or three pairs will take up too much space. It's the same for clothing.  Pack one or two extra polo shirts, for instance, but not six or eight.
I personally like to mix and match items – maybe throwing in two different colored tops in my carry-on bag. I pick ones that can go with the same pants or jacket that I'm wearing on my travel day. That's a space saver.
It's helpful to find a vacant space at home – a table or the top of a spare bed – and start laying out everything to be packed in your carry-on bag. Do it a week before your trip. Then take a good hard look the next day. Start whittling down the pile.
Many of my fellow frequent travelers use packing cubes; some cubes even have a compression zipper — saving space in your bag.
If you're heading to a friend's or relative's home for the holidays, it's likely that you'll have access to a washing machine and dryer. Even if you're headed to a cruise ship or resort hotel for a longer stay, most offer laundry services. Some cruise ships allow guests to fill an entire duffel bag for a flat rate.
If you still can't fathom your vacation without checking a bag, then do so. But promise yourself, in turn, to pack smartly with your carry-on bag. So, if your checked bag takes a detour and ends up in Los Angeles and you're boarding a cruise from PortMiami the same day, you'll still have the essentials to begin enjoying your vacation right away.
2. Holiday Travel: Tune Out the Noise
An international jet setter, Barbara Muckermann, chief commercial officer, Silversea Cruises, flies regularly back and forth between Royal Caribbean Group's/Silversea's offices in South Florida and her home base in Monte Carlo. She also criss-crosses the globe on business — often flying to remote spots to catch up with the line's ships.
What's her top piece of advice for holiday travel? "Always travel with noise canceling headphones on airplanes," says Muckermann. By tuning out the noise and chatter of other travelers, "you will feel much more refreshed at landing." We couldn't agree more.
3. Take Only "Unwrapped" Gifts 
If possible, ship any wrapped holiday gifts to your loved ones' homes to be opened at a time when you are going to be there. That way, you'll not have to lug them along in either your hand baggage or in your suitcase.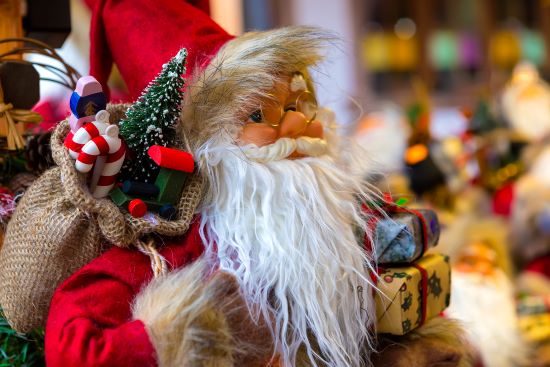 But, if you must take them with you, Blount has some good advice. "If packing gifts in your carry-on, wait to wrap them at your final destination in case TSA needs to inspect your bag," he says.
Otherwise, you might turn into those horrified folks we see every holiday season at the end of the X-ray machine bag belt or at an adjacent TSA table. They're sadly unwrapping or tearing open the lovely paper and bows on their gifts for loved ones as TSA needs to look inside.
To avoid carrying any gifts on your journey, you might instead give your friends or family "the legacy of travel."  That might be the gift of a 2023 multigenerational family cruise vacation or a couples' all-inclusive getaway.
Your travel advisor will happily explain the many options and answer your questions about this gift giving option. 
4. Stop Before Racing out of the Security Checkpoint Area 
If there is one top tip this frequent traveler could offer it's this one. Yes, we're all happy to get through the Transportation Security Administration (TSA) or another country's airport security checkpoint while heading to our airport gate.
Men put their belts back on, ladies grab their purses, we all retrieve our carry-on bag and, presto, we're off! It's like we've reached the promised land.
I often say to myself, "oh great, that's over. Now I can relax, go to Starbucks, stop at the restroom, head for an airline lounge or just relax at the gate – the journey is finally under way."
I'm already thinking about all the next steps or activities within the airport.
But "oops." How many times have you heard this announcement over the terminal PA system? "Would the person leaving an item behind at the TSA checkpoint, please return to claim it."
They usually don't say what, but it's often keys pulled out of pants pockets at the last minute (when your bag is already on the belt and moving through the X-ray machine) and put in a separate bin for scanning. You pick up the bag but forget the keys.
Worse yet, it could be a passport or photo ID or wallet, cell phone or laptop.
Take a Minute: Gather Your Thoughts & Belongings
So, this holiday season, when you're ready to exit a security checkpoint, take one minute to run down whether you have all your belongings. Do that before heading into the concourse.
I actually go through my own 10-Point Checklist: "Do I have my wallet, photo ID/passport, airline boarding pass, purse, carry-on bag, briefcase, laptop computer (pulled out of that briefcase), jacket, cell phone and shoes?"
Also, if you're traveling with family members, does everyone in your party have all their belongings? Kids tend to run ahead and may forget to grab something they had.
Some airports are humongous in size. So, hearing that PA announcement about "the person leaving an item" may mean an extremely long walk back to the checkpoint or even waiting for a train/tram ride back. At times, it's even a change of terminals.
Here's a link to some additional TSA travel tips and information.
5. Holiday Travel: Evaluate Airline Lounge Access
While waiting for your flight, you could sit at a concourse café or at the gate. But it's usually more relaxing and comfortable to use an airline's lounge. These limited-access lounges offer complimentary food, snacks and, in some cases, drinks. They also have comfortable seating, workstations at times, free Wi-Fi and more.
Who can use them? They're open to several audiences, varying by lounge, airline and airport. You may gain access because you're a top-tier frequent flyer of a particular airline, or if you're flying in business or first class.
At times, consumers can also purchase a lounge membership or day pass. Or, their credit card company may provide lounge access as one of many member perks.
Investigate the options before leaving for the airport. Policies vary airline to airline. Airlines may join together to offer a "joint lounge," based on their marketing alliance. Individual airports may have a lounge too.
I flew back from Lima, Peru, two months ago. The night prior to my flight, I was offered and accepted a cheap upgrade price from the airline. Presto, I was automatically eligible to use the airline's lounge at the airport. It was a much more relaxing way to spend 90 minutes prior to my flight.
6. Leave Yourself Plenty of Time, Pack Your Patience
Racing and rushing are stressful. The holiday season is a peak travel time, so expect longer lines at airports. Leave early for the airport, and arrive at least two hours ahead for domestic flights, three hours for international travel.
That said, travel demand has soared this year as consumers locked down at home during the pandemic are ready to travel. So, in some cases, even a bit more time is a good idea.
In addition, "my tip would be to 'pack your patience' as travel issues are more the norm these days," says Shawn Tubman, senior vice president, sales, Regent Seven Seas Cruises. "If you accept that and plan for it, you'll be less stressed. Overall, things are getting better every day."
Checking in online at home or via the airline's or cruise line's app often helps shorten any terminal wait time in lines.  So, do it!
In this era, arriving at an airport with only an hour to spare even before a domestic flight time may simply not work. You might encounter longer than usual lines at the security checkpoint. Or, your flight might depart from a far-flung gate.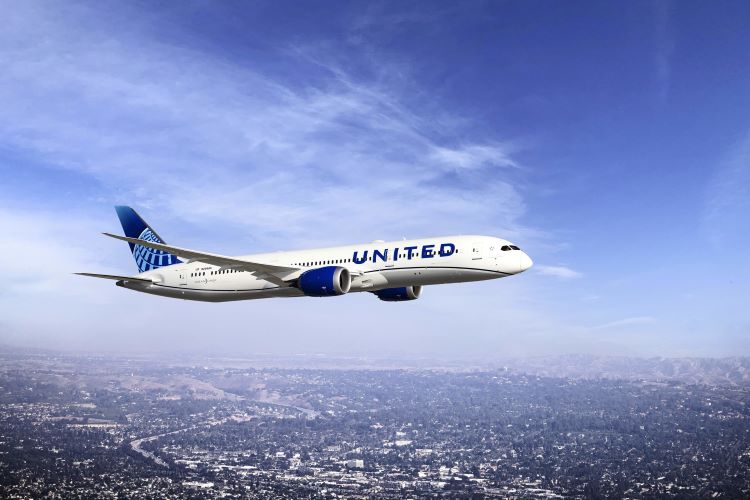 Also, once the door to the loading bridge at the gate is shut, along with the aircraft's door — about 15 minutes prior to the flight departure time — airline employees will typically not open it for late arriving passengers. So, even if you arrive at 7:53 p.m. and the flight is set to depart at 8:00 p.m., that's usually too late. The airline's goal is to get planes out on time.
So, leave yourself plenty of time, and as Tubman suggests: "Pack your patience."
7. Make a Rental Car Reservation Well in Advance
In the past, often travelers could simply show up at a rental car desk and reserve a vehicle. That's not so much the case in this era. Repeatedly, over the past two weeks, we've heard from fellow travelers and travel industry executives that the lines at rental car counters in airports are longer than usual.
In some cases, certain vehicles at specific airports are in short supply. So, definitely, make an advance rental car reservation.
Be flexible in the type of vehicle desired too. Also, avoid having a schedule that's "razor-thin" on time after your flight lands in your final destination. It could take longer at the rental counter than usual.
8.  Holiday Travel: Secure Dinner Reservations Before You Go 
For most restaurants, this is the busiest time of the year! "Aside from all those traveling for the holidays, all the people staying home are far more likely to join friends and family at their favorite spots," says Monte Mathews, a culinary, wine and travel writer who also publishes ChewingTheFat.com.
"It's pretty well essential that you make dining reservations as far in advance as possible," he stresses. "Once you nail down your travel dates, get out your guidebooks, your word-of-mouth picks and your friends' suggestions and then make sure you can dine where you want."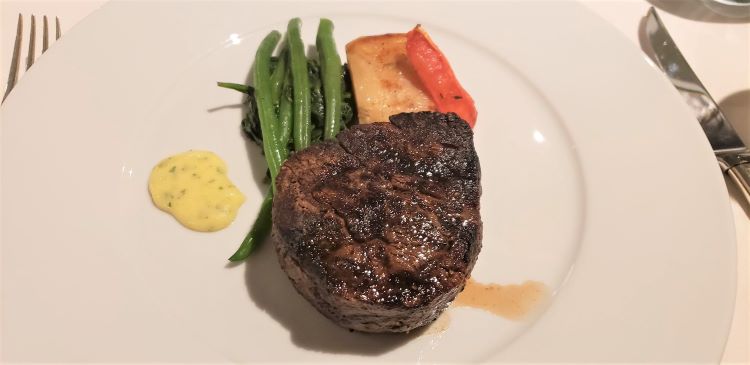 Mathews suggests that travelers needing hints about where to go for dining check out Yelp and Trip Advisor, both of which "can be great guides."
In addition, "it also helps to be a little flexible about dinner hours and even days of the week," says Mathews.
9. Go Private or Look to Special Experiences 
So, when you've made it to your final destination, you can't wait to explore. But so are a lot of other folks, especially during the busy holiday season. How do you avoid crowds, smooth the journey, and elevate the experience?
It's simple. Look for "private," or small-group arrangements, which you'll find in even iconic spots across the globe.
For example, "if headed to London, note the exclusive 90-minute private State Rooms tour of Buckingham Palace without crowds," says Janice Wald Henderson, an award-winning cruise and travel journalist who is a contributor to Conde Nast Traveler, Travel + Leisure, AARP and The Points Guy, among other publications.
"It's most magical this time of year; the last time I went, I walked straight out the front door upon completion and felt like royalty," she emphasizes.
Similarly, in Key West, FL, at the Harry S. Truman Little White House, travelers might book a new "VIP White Glove Tour." A small group of up to six travelers can gain special access to rooms and activities not on the regular house tour.
Most notable is the opportunity to ride in one of Truman's presidential limousines, a 1950 Lincoln Ambassador. The Meandering Traveler talked about details and pricing for this new VIP White Glove Tour in a previous blog.
Simply put, private or small-group experiences can elevate the vacation — especially one to a repeat destination you've visited in the past. Talk to your travel advisor about potential options in your final destination; for example, Pavlus Travel's advisors have extensive experience in traveling the world and can offer suggestions.
Plus, if you're touring with friends or family, you'll be creating one-of-a-kind memories to share at holiday gatherings for decades to come.
10. Holiday Travel: Assure Your Car is Ready, Don't Drink and Drive
If you're going on a road trip for the holidays, be sure your vehicle is ready. Check fluid levels and the pressure in all your tires. Perhaps, even arrange for a tune-up.
And when you get to your final destination or even along the route itself, don't throw caution to the wind. "It should go without saying, but 'Don't Drink and Drive,'" says Shelby Steudle, president of Pavlus Travel. "Very often holiday gatherings involve celebrating with alcohol. Enjoy the festivities with friends and family but be safe."
Similarly, if you're on vacation at a hotel or resort and desire an evening out "on the town" with newfound friends, don't drive to and from the restaurant, bar or club. Steudle emphasizes that "with today's technology, there are so many options to make sure everyone gets home safely. Use Uber, Lyft, call a cab, designate a driver, be responsible and avoid a tragedy."
We couldn't agree more. Case in point? A study published in the Journal of the American Medical Association (JAMA) recently found that the number of motor vehicle crash traumas decreased by 38.9 percent thanks to rideshares.
11. More Great Holiday Travel Tips from Master Chef Rudi!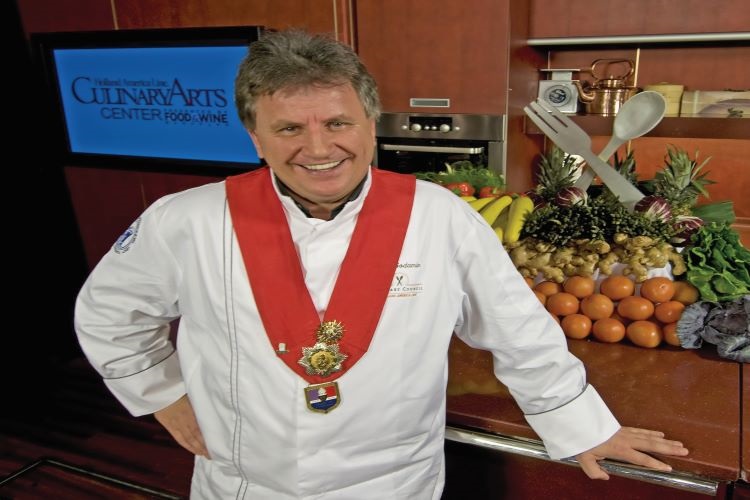 Another frequent traveler, Rudi Sodamin, Holland America Line's master chef and Culinary Council chairman, sent us a slew of great tips.  Some touch on points made by others above, others are totally different. Here are our favorites.
"Get your airline seats sorted out well in advance. You do not want to sit between two people."
"Get travel insurance. Trust me it is worth having it." We'd suggest discussing this with your travel advisor at the time of trip purchase.
"Get your [body's internal] time clock adjusted slowly, starting a week ahead for a time change. It helps."
"Check to make sure that you have all of your papers in order if you are traveling abroad — such as your passport and credit cards."
 Even with the proper papers and credit cards, though, "have cash in any case."
 Be sure to "sort out your suitcase a week before — not the night before." Sodamin acknowledges that he does the latter too often.
"Be patient at check-in as the long line might create anxiety about not catching the plane. Go earlier to the airport." He adds that it's still a challenge for him, noting that for a trip today "I cut my time too short."
Sodamin, who was interviewed by The Meandering Traveler for a previous blog, is also head of culinary arts for Princess Cruises, Another holiday travel tip? "As I am a foodie, I check all the available restaurants on my trip," he adds, concurring with Mathews' thoughts above.  
12. Pack an Attitude of Gratitude
During the holidays, planes, trains, shuttles, cruise terminals, airports and rail terminals are packed. Many workers are working extremely long hours. Many have fewer co-workers to assist than they did pre-pandemic. Some are handling a bigger workload than they did in 2019.
These workers are also stressed by cancelled flights, late planes or trains, long lines, lost bags and crowds.
So, while traveling this holiday season, it's important to "lead with an attitude of gratitude," says frequent traveler Pam Hoffee, president of Avalon Waterways. "Smile and be kind to the people you encounter along the way."
"And with our gratitude, we can also pack a little extra patience to make the journey that much more enjoyable," she adds.
I've followed Hoffee's precise advice on many occasions. I've complimented a ticket counter employee on a bracelet she was wearing, told another employee I hoped things would go smoothly for him today, and said "thank you" with a smile.
Yes, sometimes things don't go your way. It can be tough out there in "transit" while trying to get to your final destination — so you can begin a much-needed vacation. But, as my mom always told me: "Honey can accomplish a lot more than vinegar in dealing with people."
So, we hope you've enjoyed our sampling of holiday travel tips. If you need assistance with travel planning for a 2023 or 2024 vacation or "gift trips" to give to friends and relatives this holiday season, contact your travel advisor.
We wish you a happy, healthy holiday season!
Important Information from Pavlus Travel
This blog site offers "basic, general information" about travel; it's not designed to provide specific pricing nor is it staffed by travel advisors.
Any personal views expressed reflect the anecdotal perspective of the author — simply one opinion by a frequent traveler. The views expressed should not substitute in any way for use of a professional travel advisor. And that applies to either advice or booking of any vacation.
Also, please don't use the Reply Section below if you're asking for pricing, travel dates, accommodations, brochures or other specific requests. 
That said, we are most happy and eager to assist you. Here's how…
If anything does tweak your interest in the story and you'd like to talk about a future vacation, please DO call us at 800-528-9300.
Definitely, if you have questions about specific pricing, brochures, savings, itineraries, dates of travel, accommodations, accessible options and so on, please contact us. Again, call us at 800-528-9300 or visit and "live chat" at Pavlus Travel's official agency Web site.