"Follow the fish, not the fleets!" That's how Tauck sums it up when describing the appeal of its luxurious small ship cruise itineraries. We couldn't agree more.
Moving into 2023, luxury small ship ocean cruising is rapidly developing into a "hot trend." So, what are the draws?
First, travelers enjoy an intimate, onboard atmosphere without the crowd. Second, they often sail on new or enhanced vessels. Third, they receive many pampering perks and special experiences not found on most big ships.
Fourth, while small ships do sail to big, marquee ports, they also routinely sail to off-the-beaten-path destinations or idyllic ports not visited by many large vessels. So, if you prefer to "follow the fish, not the fleets," here's a snapshot of five enticing small ship cruises offered by Tauck.
An added perk? Tauck offers a highly inclusive product. So, you won't be "nickeled and dimed" at every turn.
New for 2023 – "Shores of Eastern Canada and New England"
Given the desire by many travelers for options closer to home, Tauck has introduced the new "Shores of Eastern Canada and New England" itinerary for 2023. This small ship cruise is offered both northbound and southbound on six different dates between September 4, 2023, and October 24, 2023.
Guests on the northbound voyage, for example, will enjoy an overnight stay in New York City at the Marriott Marquis Hotel. Then they will board Silversea Cruises' 388-passenger Silver Shadow for a Canada/New England cruise to Quebec City, Quebec, Canada.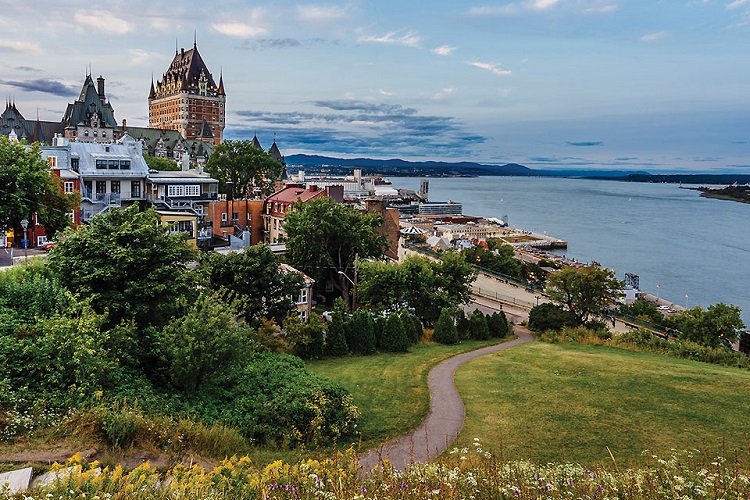 Along the route, the ship will call at Boston, MA; Newport, RI; and Bar Harbor, ME, in the U.S. It will also sail into Halifax, Nova Scotia; and Charlottetown, Prince Edward Island, Canada.
What's special? Well, get ready to indulge in a Prince Edward Island tradition — a lobster bake (Ceilidh pronounced kaylee) in a private garden setting. You'll enjoy river views and local musical entertainment while chowing down on succulent lobster.
Separately, in Boston, for example, Tauck's guests have a robust choice of three touring options — a sightseeing drive through the city, a guided walk along the historic Freedom Trail with a local expert, or a docent-led tour of the Isabella Stewart Gardner Museum.
More Small Ship Experiences
Those examples just the touch the surface of the activities on this small ship cruise. For the complete details about the journey, visit Tauck's website page for "The Shores of Eastern Canada and New England." At press time pricing started at $8,990 per person, double occupancy, or $12,650 for a solo traveler.
We'd recommend chatting with a skilled personal travel planner for any questions and to learn more about travel dates, choices for accommodations, affordable contract air tickets (that the agency can secure for you) and more.
Small Ship Cruise: "Treasures of the Aegean" 
Ah, can't you just picture it now — strolling through lovely, white-washed villages in the Greek isles or exploring ancient history along the cobblestoned streets of a Roman city? We can and we're ready to sail.  One great option is Tauck's 10-day "Treasures of the Aegean" small ship voyage for 2023 and 2024.
This definitely fits the bill. Travelers will start with a two-day hotel stay in Athens, Greece, and head out to see the Parthenon, a UNESCO World Heritage Site. Then, it's on to a small ship cruise aboard Windstar Cruises' 148-passenger Wind Star. 
This vacation will take guests from Athens to Santorini, Mycenae (from Naplio — see the top photo in this story); photo courtesy of Tauck) and Mykonos in Greece, as well as Kusadasi, Turkey.
At Kusadasi, Tauck guests will head out in the evening for an exclusive dinner under the stars (see photo below) at the famed Celsus Library facade within the ancient city of Ephesus.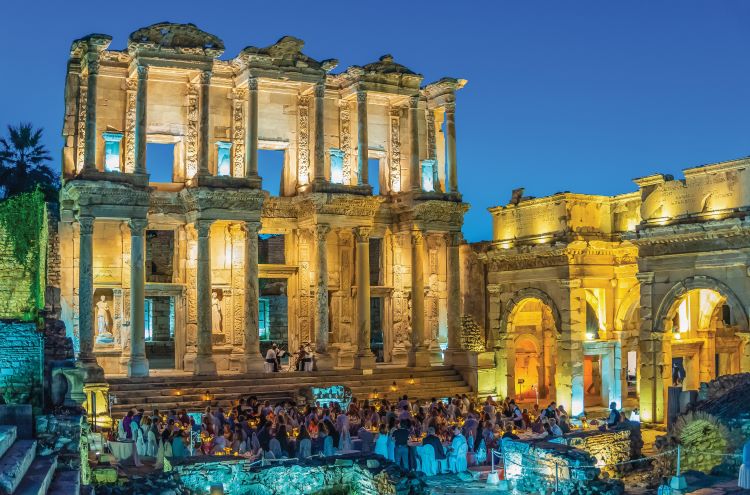 At press time, prices for "Treasures of the Aegean" started at $8,790 per person, double occupancy or $12,016 for a solo traveler. Here's the full Tauck itinerary. 
Getting the Best Deal
For all details and to discuss your specific vacation "wishes," chat with a skilled travel advisor. "Pavlus Travel sells more Tauck vacations than any other travel agency in the world, so we're experts when it comes to Tauck tours, river cruises and small ship ocean cruises," emphasizes Craig Pavlus, CEO of Pavlus Travel, Albuquerque, NM.
"We have the inside scoop and are happy to share our knowledge," he adds. "Plus, we offer discounts on all Tauck vacations."
Close to Home: "Alaska's Inside Passage"
Exploring America's "Last Frontier" is a spectacular vacation experience. A small ship cruise is truly the best way to experience the majesty of Alaska — as you gaze at dramatic mountain peaks, whales, icy glaciers, soaring bald eagles, and possibly even bears ambling along an ocean inlet beach or along the edge of a temperate rainforest.
The Meandering Traveler has traveled to Alaska nearly a dozen times on multiple cruise lines, big and small. Bottom line? Alaska voyages never cease to enchant.
The last time I visited on a National Geographic Venture sailing, it was exhilarating to witness "bubble feeding" whales bobbing their heads above the water in close proximity to our ship and each other. As they stirred up the water and fed on the fish, they put on quite the show for cruise guests.
On other voyages with Princess Cruises, Disney Cruise Line, Alaskan Dream Cruises, American Queen Voyages, Royal Caribbean International and many others, I've panned for gold, hiked mountain trails, explored Gold Rush history on the White Pass & Yukon Route Railroad, learned about indigenous Alaskan culture, visited a remote subsistence village north of the Arctic Circle, learned about totem carving, and traveled by floatplane for an Alaska crab feast at a lodge.
And that's barely scratching the surface of what an Alaska vacation can entail. If you've been there, you'll likely agree that Alaska has diverse activities and magnificent scenery. Are you ready to return or travel to Alaska for the first time?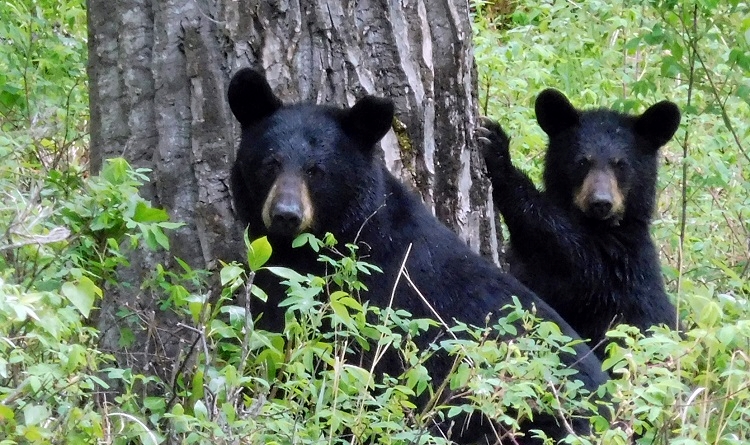 Repeat Visitors and First Timers Alike
Fortunately, Tauck offers a 10-day "Alaska's Inside Passage" small ship cruise that strongly appeals to both repeat Alaska travelers and first timers alike.
During Alaska's 2023 summer cruise season, Tauck will offer this small ship cruise on a Silversea Cruises vessel between May and August. Navigating the Inside Passage, the 596-passenger, ultra-luxury Silver Muse will sail between Vancouver, B.C., and Anchorage, AK.
Both northbound and southbound journeys are offered. Along the route, cruisers will visit Ketchikan, Juneau, Skagway and Sitka. Plus, the ship will sail along the Hubbard Glacier. 
Hotel stays also will be included by Tauck. In Vancouver, a one-night hotel stay will be accompanied by a city sightseeing tour. And along with the one night's stay in Anchorage, Tauck will provide guests with an excursion to Kenai Fjords National Park.
Tauck Value for a Small Ship Cruise
Among the inclusions are Tauck's private shore excursions and other amenities valued at $1,209. Cruisers can "get crabby" during an included "Dungeness Crab" experience by actually pulling up the crabs from the ocean with a little help from some volunteers.
Also, on a special sea otter and wildlife cruise from Sitka, cruisers who head to the small boat's topside observation deck will see spectacular eco-beauty. They'll also search for sea otters, whales, sea lions, porpoises, harbor seals, brown bears, blacktail deer, bald eagles and a variety of marine birds.
This Alaska small ship cruise itinerary is priced from $7,290 per person, double occupancy, or $9,917 single occupancy. For detailed itinerary information, peruse Tauck's "Alaska's Inside Passage" website page. Contact a travel advisor for questions about departure dates, availability, accommodations options, pricing, contract air, and any discounts or amenities.
Small Ship Cruise: "Cruising the Land of the Rising Sun"
If exotic travel "floats your boat," it's great to know that travel to Asia is back. One enticing small ship itinerary for Japan and South Korea is Tauck's 14-day "Cruising the Land of the Rising Sun."
Guests will immerse themselves in the region's culture, heritage, traditions and cuisine. For instance, among the Tauck guest experiences are a geisha and taiko performance and also a sumo wrestling demonstration.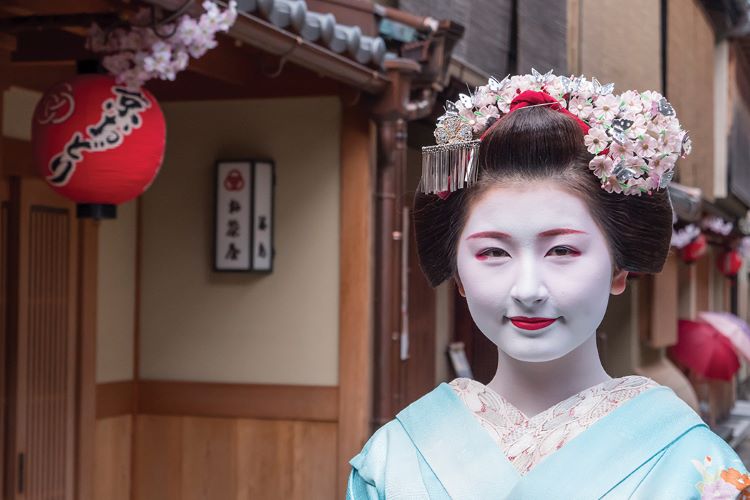 Guests begin on land with touring in Kyoto and Nara, Japan. Then, it's on to Osaka and embarkation of Ponant's 264-passenger Le Soleal in Maizuru, Japan. During an eight-night cruise, the ship will call at Busan, South Korea; and Sakaiminato, Nagasaki, Kagoshima, Uwajima, Hiroshima and Uno Ko, Japan.
Tokyo Stay
Then, guests will disembark the ship and take a bullet train ride to Tokyo for two nights on land. Tauck's multiple options for this itinerary's hotel stays are as follows:
St. Regis Osaka for nights one, two and three, and the Shangri-La Hotel, Tokyo for nights 12 and 13, or
The Ritz-Carlton, Osaka for nights one, two and three, and The Palace Hotel, Tokyo for nights 12 and 13, or
The Conrad Osaka for nights one, two and three, and The Mandarin Oriental, Tokyo, for nights 12 and 13.
Departures for this itinerary are in 2023 and 2024 on multiple dates. At press time, this immersive small ship cruise vacation was priced from $14,390 per person, double occupancy, or $21,297 for a solo traveler.
Check out the full itinerary here and chat with a personal travel planner  who is skilled at handling small ship vacations. For example, The Meandering Traveler recently spotlighted Lee Alvarez, one of Pavlus Travel's experienced personal travel planners, in this blog.
"Cruising the Great Lakes – Toronto to Chicago"
Another closer to home Tauck option — offering the ease of a small ship cruise — is "Cruising the Great Lakes – Toronto to Chicago. Guests sail on Ponant's luxurious 184-passenger Dumont d'Urville.
This small Explorer-class ship is definitely an enclave of pampering. For example, guests will enjoy fine service, dine in two restaurants. and, if desired, relax with a pampering treatment in the ship's spa. When it comes time to socialize with fellow guests about the day's experiences, Dumont d'Urville also has several lounges, most notably the underwater Blue Eye.
Highly sensory, the lounge offers whale sounds, vibrations and portholes designed to resemble whales' eyes. Oh, and yes, you might see jellyfish on wall-projected video near the bar. Here's a YouTube video by Ponant that gives a peek at this multi-sensorial experience.
Traveling between Toronto, Ottawa, Canada, and Chicago, IL, though, the main attraction will clearly be the itinerary. For example, guests will enjoy time ashore and included touring at timeless Mackinac Island, MI. And at Detroit, MI, they'll either take a "Motor City" city tour or enjoy a visit to the Henry Ford Museum.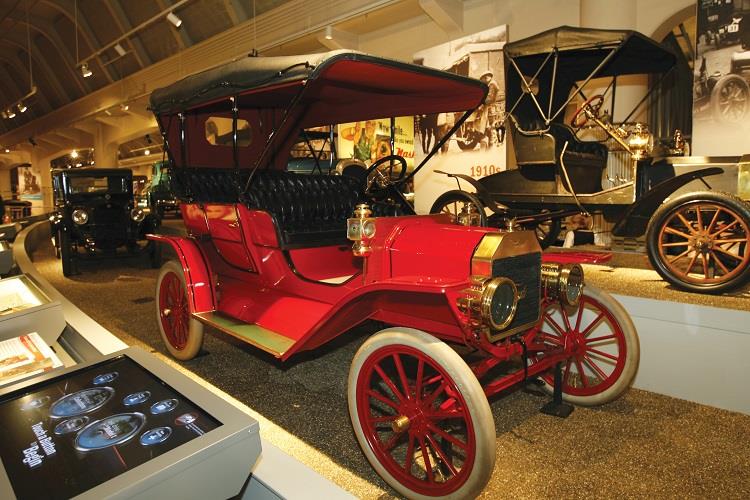 That museum is a treasure trove of automobile, aviation and other important artifacts. For instance, we ambled through the building and viewed a Northwest Airlines plane hanging from the ceiling, the rocker in which President Abraham Lincoln was seated when he was shot by John Wilkes Booth, and the bus boarded by Rosa Parks as she blazed a path for civil rights.
Scenic Cruising and Niagara Falls
Guests will also enjoy scenic cruising on Lake Huron and the Welland Canal. And during the Toronto land stay, either pre- or post-cruise, Tauck will transport guests to Niagara Falls, NY, to watch the thundering falls.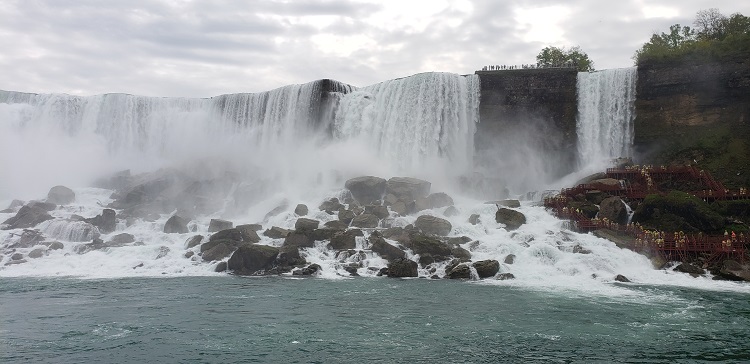 In Chicago, guests will enjoy a Tauck excursion to either the Art Institute or Millennium Park, and then an architectural cruise. As for hotels, Tauck's guests will stay at the Four Seasons Hotel Toronto and have an option for either the Four Seasons Hotel Chicago or the Fairmont Chicago, Millennium Park.
At press time, pricing for this Tauck itinerary began at $9,490 per person, double occupancy, and $13,290 for single occupancy. To check out the day-to-day itinerary and inclusions, visit Tauck's "Cruising the Great Lakes – Toronto to Chicago" website page.
Then chat with a personal travel planner who will answer any questions, and handle the booking and servicing of your Tauck small ship cruise. It's an easy way to sit back, relax and let "a pro" deal with the travel arrangements.
Important Notes from Pavlus Travel
If anything does tweak your interest in the story and you DO have questions about specific pricing, brochures, savings, accommodations, accessible options and so on, please contact us at 800-528-9300.
Or visit us online at Pavlus Travel's official agency Web site; there you can "live chat" with us online too!
This blog site is designed for "basic, general information" about travel. It does not provide specific pricing nor is it staffed by travel advisors.
Please don't use the Reply Section below if you are asking for pricing, travel dates, accommodations, brochures or other specific requests. Please use the 800 number or online link. 
Thanks for reading!