Professional travel advisor Lee Alvarez, a 16-year Pavlus Travel veteran, is shown at Versailles near Paris, one of her favorite destinations.
When travelers who've returned from a premium/luxury tour or cruise can't wait to tell their professional travel advisor. Lee Alvarez, about their vacation experience, the 16-year Pavlus Travel veteran from Albuquerque, NM, takes pride in knowing that she's helped deliver the perfect getaway or trip of a lifetime.
"It's a truly rewarding feeling," she says.
"The conversation often ends with my customers saying, 'We handed out your business cards,'" says Alvarez. She happily views that as a testament to her top-notch service and the high quality of the vacation arrangements.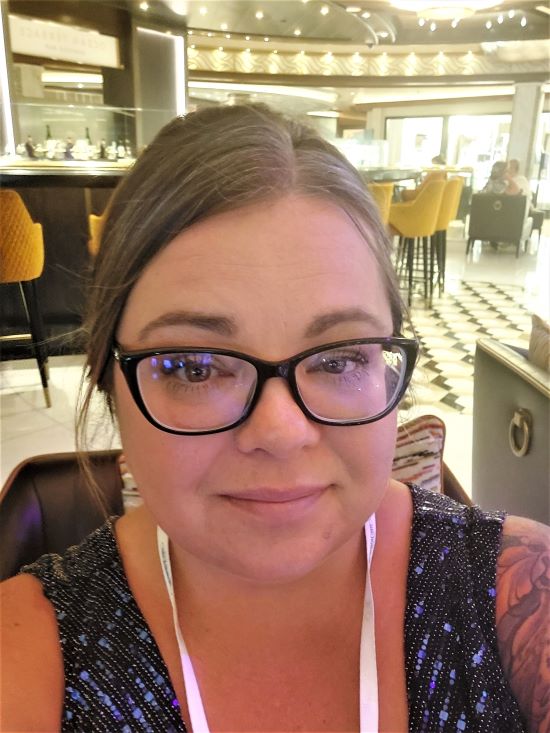 Today, Alvarez specializes in assisting travelers with finding the perfect premium/luxury cruise or tour that matches their vacation style, personality, budget and dreams.
She's a top seller of Tauck, Oceania Cruises, Regent Seven Seas Cruises, Princess Cruises and Celebrity Cruises, and also books many vacations on Norwegian Cruise Line, Seabourn, and other cruise and tour brands.
From Finance to Travel 
Previously, Alvarez worked in the financial industry for nine years as a loan officer and annuities branch manager. She also received her insurance certification. "I did it all," she adds.
But when the financial markets experienced a downturn in the 2000s, things became tough in the banking industry. That prompted her to seek a new career. So, travel proved the perfect career path.
Since becoming a personal travel planner, she's never looked back. Guests can rest assured that Alvarez knows all the top premium/luxury travel brands inside and out. So, she'll design expert arrangements based on that strong foundation of industry knowledge.
She's also backed by the Pavlus Travel team in providing excellent customer service to her clients.
The Meandering Traveler asked her what she specifically likes about some of the brands she sells. What are benefits for guests? Alvarez provides a bit of insight for our readers.
Alvarez's Perspective on Top Travel Brands
"Hands down, Tauck is both seamless and a top-quality vacation experience for any guest," Alvarez believes: "Personally, I will be on my seventh Tauck tour this coming July."
Alvarez points to how Tauck both satisfies and exceeds customer expectations for multiple generations of guests. Having previously traveled on Tauck trips with her parents and also her daughter, she emphasizes: "We all agree it is the best."
As for pure luxury cruise lines, "Regent Seven Seas Cruises is the all-inclusive way to cruise with one price upfront," she stresses. She also says that after Regent, "Oceania Cruises is a good choice when considering the price points."
What if her clients are seeking the best suites on a large ship. Then, she often suggests that they consider either Celebrity Cruises or Norwegian Cruise Line. Check out The Meandering Traveler's recent blogs about the new Celebrity Beyond and Norwegian Prima.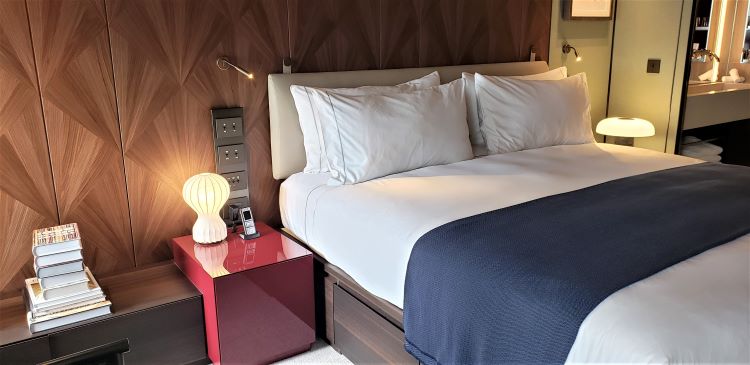 In addition, she books many active, mature, upscale travelers on Seabourn, as they appreciate the ultra-luxury service. Seabourn also offers the Ventures program — with kayaking, hiking and an expedition-style team — on several ships. Plus, the line has launched its first expedition ship, Seabourn Venture.
And with Princess Cruises, Alvarez says the draw is the price, the appeal for multigenerational, solo and group travel – such as groups of friends or family members. And the Princess ships themselves are easy to navigate, she adds.
Top 2023 Trips Selected by Alvarez
For 2023 or 2024, The Meandering Traveler asked Alvarez what three specific trips would she personally love to take and why? She did us one better. "I'm actually taking three trips in 2023," she tells us.
Here's the scoop about her upcoming trips, and if you're interested in one of these itineraries as well, contact Pavlus Travel.
"What can I say? This offers adventure, expeditions, penguins, the polar plunge, you name it," Alvarez emphasizes. "This is a good suggestion for travelers with a dream of Antarctica but fearing the rough waters of the Drake Passage, as an air flight takes you over that stretch of ocean directly to Prince George's Island in the South Shetland Islands. And presto, you're in Antarctica."
At press time, the starting price of this expedition (click the headline link above to see the complete Quark itinerary) was $10,332 per person, double occupancy. For Pavlus' customers booking through the agency, though, Alvarez says an additional 8 percent discount is available.
 Alvarez previously visited South Africa with Tauck. She reports that taking the cable car to the top of Table Mountain delivered the most spectacular views she'd ever seen.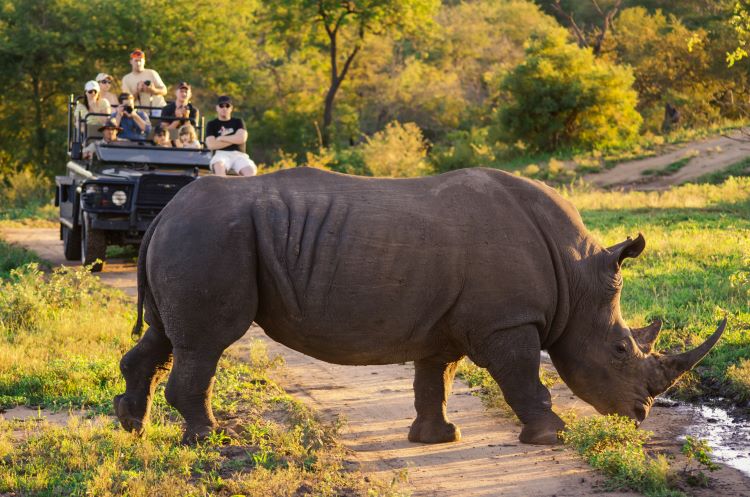 That said, her only regret was not doing the South Africa tour back-to-back with Kenya and Tanzania. "So, this has been on my Top Five for five years. I can't wait to experience East Africa — the people, cultures, agriculture, Big 5 animals, games drive and so on."
At press time, this 13-day land tour (click the headline link above to see the day-to-day Tauck itinerary) was priced at $11,790 per person, double occupancy. If you're interested in this tour, definitely contact Pavlus Travel as a special amenity is provided with this booking.
Alvarez also plans to cruise with her daughter roundtrip from London on a Princess Cruises' 10-day "British Isles" itinerary. In 2022, Alvarez cruised with Princess to Alaska with a high school reunion group of friends.
The group had so much fun that while onboard they booked this itinerary on Regal Princess. "So, off we go to visit London, then Ireland and Scotland," notes Alvarez. "I am looking forward to Guernsey and all the castles."
Princess has several itineraries in the British Isles area (click the headline link above to see options). Then contact Pavlus Travel and ask about its 8 percent discounted price on a Princess British Isles cruise.
Alvarez's Favorite Destinations
It's always insightful to see what favorite destinations across the globe an expert travel advisor loves. Here are three of Alvarez's favorites: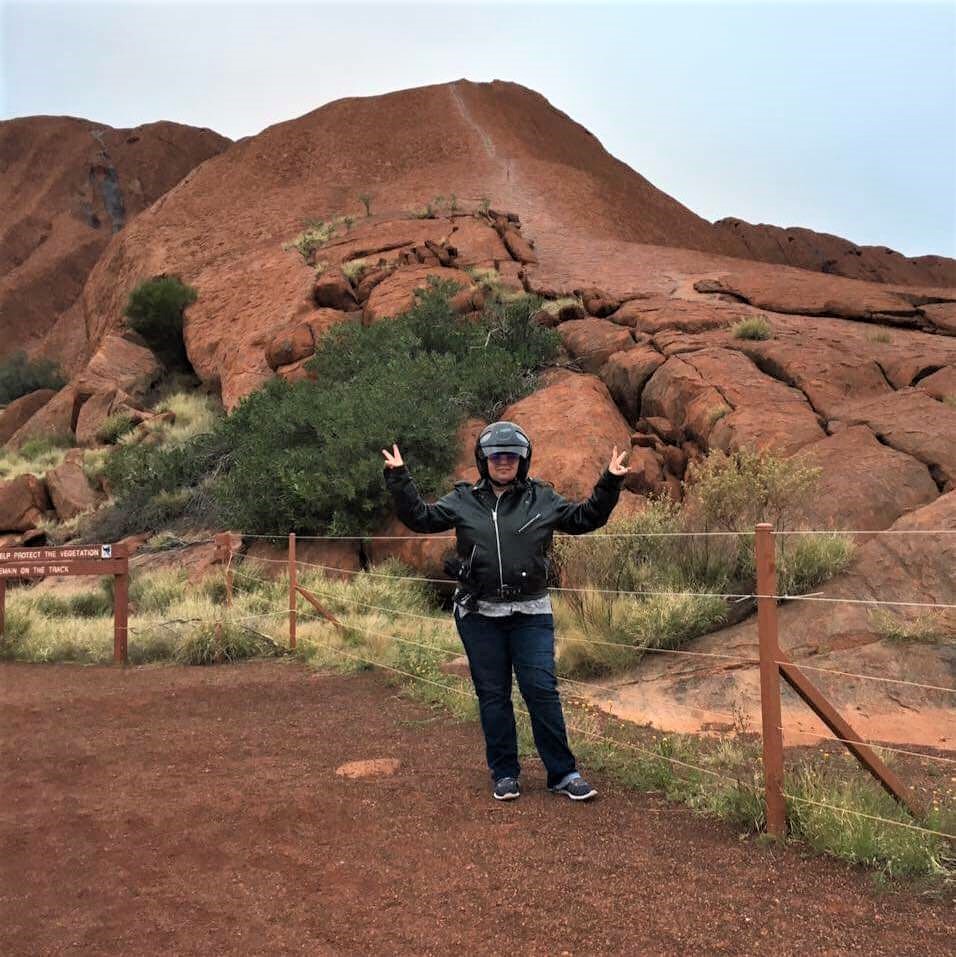 Australia: The country "Down Under" definitely has "amazing people and land," she notes. "Uluru (see photo above) is not to be missed." An avid motorcycle enthusiast, Alvarez previously headed out on a Harley Davidson motorcycle around the Uluru/Ayers Rock area.
"The ride and learning about the sacred land were life changing," she stresses, noting that the arrangements for the motorcycle rental were made by Abercrombie & Kent.
Paris, France: "This is always our stopover place if we get a chance," Alvarez explains. "We love staying in the 7th Arrondissement area right along the river."
Florence, Italy: Simply put, she says: "Wow! I could live there."
Personal Vacation Style 
Everyone has his or her own vacation style, notes Alvarez. So, she takes great pride in helping match her customers with what works best for their "vacation personality" and desires. For some travelers, for example, a themed cruise may dovetail well with their personal interests.
When it comes to Alvarez's personal vacation style on land, "I like to spend two or three nights in each city with nice hotels, morning touring, afternoons at leisure and great meals," she says.
A veteran of 20-plus cruises, she freely admits to becoming laid back -– sometimes too much so — on a cruise but also acknowledges that's "sometimes that's what's needed!"
Personally, she likes Regent Seven Seas for cruises: "I was able to sail with them to Alaska and the bar was set high."
As a cruise destination, Alaska is tops in her view, but she's also enjoyed cruising to Mexico, the Caribbean and elsewhere.
So, what's Alvarez's bucket list moving forward?
"After my 2023 trips, my bucket list is next focused on Asia – specifically Cambodia, Vietnam and Thailand," she reveals. For those considering a cruise to Asia, The Meandering Traveler just published a blog about three Asian Seabourn cruises we'd love to take!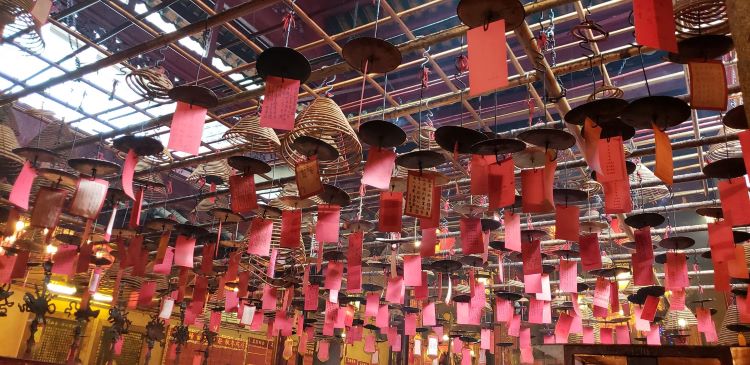 In Alvarez's free time, she and her husband enjoy taking their four very active, large dogs in the family's RV to surrounding lakes and mountain areas within New Mexico. "We love our state," she says proudly. "We're also state and national park pass holders and travel in our RV year-round. We truly enjoy the winter for RVing."
More Travel Advisor Insight
In assisting her customers with their vacation planning, Alvarez does her best to cover all the details – not just with the cruise or tour booking, but with other facets of the trip as well.
"For example, when our customer has a certain tour or cruise booked and they want to stay abroad to visit family or friends in another country, we'll assist with trains, hotels, transfers and internal air flights," she explains.
As travel returns to pre-pandemic levels, increasingly, Alvarez's customers are going on vacation and heading to airports. "Flying was once a 'fun' component, but times have changed," Alvarez acknowledges.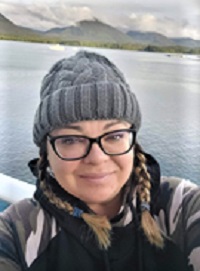 "When flights are delayed or luggage is lost, remain calm and have patience with air issues," she advises her customers. "Go with the flow. Take a deep breath. Remember that your vacation will be fabulous when you get there."
For more travel tips, check out The Meandering Traveler's  blog earlier this month.
Holiday Plans and Customer Assistance
This month, Alvarez says she'll celebrate the holidays with her two children, ages 22 and 26, the family's four 80-to-100-pound dogs and "a husband who thinks that he is Clark Griswold during any holiday. Our house is always lit up with decorations."
As for her New Year's resolution? "I have a personal goal to stand up on my paddleboard that I got at the end of this summer," she quips. "It's hard!"
Alvarez is fun, professional, experienced at her job and easy to chat with. She's just one of the many skilled, professional travel advisors at Pavlus Travel who are ready to answer questions and assist both existing and new customers.
Important Information from Pavlus Travel
If anything tweaks your interest in this blog and you'd like to talk about a future vacation, please DO call us at 800-528-9300.
Definitely, if you have questions about specific pricing, brochures, savings, itineraries, dates of travel, accommodations, accessible options and so on, please contact us. Again, call us at 800-528-9300 or visit and "live chat" at Pavlus Travel's official agency Web site.
Note to Readers: Please do not use the reply section of this site to ask questions about potential vacation options. Instead, call the number above or visit the Pavlus Travel website. This blog site offers "basic, general information" about travel; it's not designed to provide specific pricing nor is it staffed by travel advisors. Any personal views expressed reflect the anecdotal perspective of the author — simply one opinion by a frequent traveler. The views expressed in the blog above should not substitute in any way for use of a professional travel advisor.