Jumping into cold Arctic or Antarctic waters, some travelers can't wait to take that "polar plunge" as a fun activity. In a similar vein, Jamie Roach, a personal travel planner for Pavlus Travel, does that closer to home and for a great cause. Each February, this travel advisor plunges into frigid Atlantic Ocean waters off the coast of New Hampshire to raise money during Special Olympics' penguin plunge!
Now specializing in luxury cruises and tours, and with a passion for river cruising (Tauck's Savor is shown above; photo by Tauck), Roach has an interesting background as well. She earned a bachelor's degree in business administration with a certificate in human resources and information systems technologies.
For more than a decade, she served as associate manager of environment, North America, for Timberland, managing that group's events and trade shows. "My experiences required much 'relationship building' with people of diverse backgrounds, while at the same time, being laser-focused on customer needs and executing memorable travel-and-event experiences," she explains.
From there she navigated into a new professional career as a personal travel planner. Today, with a foundation of several years of front-line travel planning experience and membership in the Travel Institute, she's focused on the business of travel and making customers' dreams come true.
So, she expertly crafts luxury vacations for Pavlus' clients working remotely from her home along New Hampshire's seacoast — nestled between Durham and Portsmouth. In particular, Roach specializes in guest vacations with Tauck, Viking, Silversea Cruises, Regent Seven Seas Cruises (Check out our recent blog about RSSC's Seven Seas Grandeur) and other luxury brands.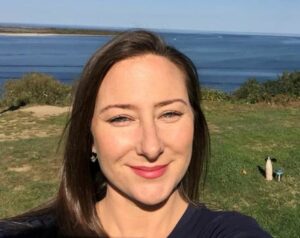 Travel Advisor Picks: "Bucket List" Trips
"Tauck is a great product for guest who want to take the guesswork out of their travel," she emphasizes. "They're met with friendly, knowledgeable tour guides with constant communication. I find that discerning travelers love that as they crave to gain more knowledge about people, places and things."
Roach has many satisfied clients — in some cases three or four generations — who've experienced the family-focused Tauck Bridges tours. "These tours are so special because they bridge the age gaps, bringing both grandparents and grandchildren together in a fun and experiential way," she believes. "These Bridges vacations are a wonderful way to make memories with close family members or even have a larger family reunion trip."
Ireland Family Trip
With that in mind, one trip she'd personally love to take is Tauck's eight-day 2023 "Ireland Forever" itinerary, a Tauck Bridges tour roundtrip from Dublin. Roach and her husband are parents to a 10-year-old daughter. So, family travel is one priority.
On the "Ireland Forever" tour, families will travel from Dublin to the Cliffs of Moher. They'll enjoy a journey by rail, a ride on a World War II amphibious vehicle and even a cooking class at a world-famous cooking school. They'll also hear tales about Titanic and enjoy Killarney, Cork, Kinsale and Cobb.
One highlight? During a three-night stay at Fota Island Resort in Cork, Tauck will treat families to a private barbecue dinner. At that event, an Irish storyteller and musicians will entertain.
At press time, the family-focused "Ireland Forever" itinerary was offered on multiple dates in 2023 with pricing that started at $5,290 per person, double occupancy, and $4,990 per person, triple occupancy. Tauck offers a child savings for young travelers (12 years and under), so on this itinerary, the current savings is $200 for one child. All pricing is subject to change.
Greenland, Iceland, Norway and Beyond
Another "bucket list" trip Roach would love to take is Viking's new, 29-day "Greenland, Iceland, Norway & Beyond" between Bergen, Norway, and New York City. Roach says this itinerary, is special for those seeking to view the Aurora Borealis (often called the "Northern Lights"), polar bears or cute puffins. It's also appealing, she notes, for those who want to learn more about Inuit traditions.
"In true Viking fashion, the guests can explore with a choice of 17 "included" and guided tours visiting five countries," she says. The itinerary is offered on four dates this year (one of those is sold out but there's availability on the others) as well as in 2024 and 2025.
At press time, the 2023 itinerary started at $13,598 per person, double occupancy. Roach also tells The Meandering Traveler that Pavlus Travel offers up to a $1,000 per couple onboard credit for guests booking this itinerary. That credit can be used to buy optional excursions and/or a beverage package, for example.
Travel Advisor Likes This Mediterranean Journey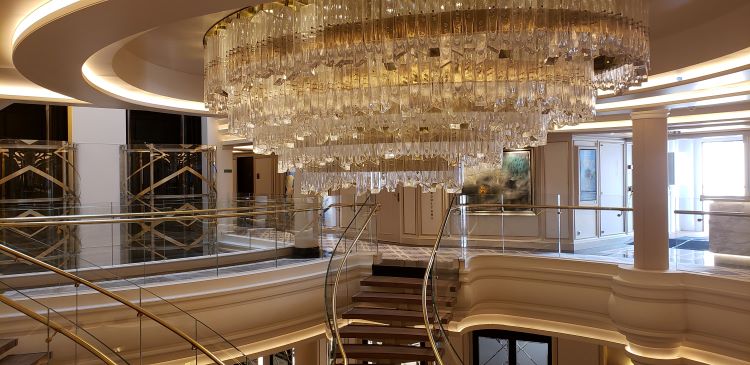 For a Mediterranean journey, Roach likes Regent Seven Seas Cruises' 12-night voyage on Seven Seas Splendor from Barcelona, Spain, to Piraeus (Athens), Greece, departing October 19, 2024. "It's particularly appealing for travelers who desire a robust vacation experience that spans the Mediterranean from east to west, and also those who value a highly inclusive luxury experience," she notes.
For example, the fares include these features: roundtrip business class air on intercontinental flights, unlimited shore excursions, prepaid gratuities, fees for specialty restaurants, free transfers between the airport and ship, free valet laundry and many other perks.
The enticing ports of call along the route include: Marseille (Provence) and Saint-Tropez, France; Monte Carlo, Monaco; Livorno (Tuscany), Civitavecchia (Rome), Naples, and Siracusa, Sicily, all in Italy; Kusadasi (for Ephesus), Turkey; Santorini and Mykonos, Greece.
At press time, pricing started at $13,299 per person, double occupancy. One perk? "Pavlus Travel offers 10 percent cash back on all Regent Seven Seas' sailings," Roach adds. Pricing details are subject to change, depending on departure date, accommodations choices and other factors.
Travel Advisor: Yet to Visit, but On the List  
When Roach and her family think about future travels, their discussion often revolves around what she calls "my perfect trifecta of travel destinations." That consists of mountains, lakes and oceans.
First, she would love to visit Switzerland for its magnificent mountains. Second, she'd like to see Lake Louise in Alberta, Canada, for its "turquoise blue waters fed by glacial melt and scenic setting with the backdrop of Mount Victoria."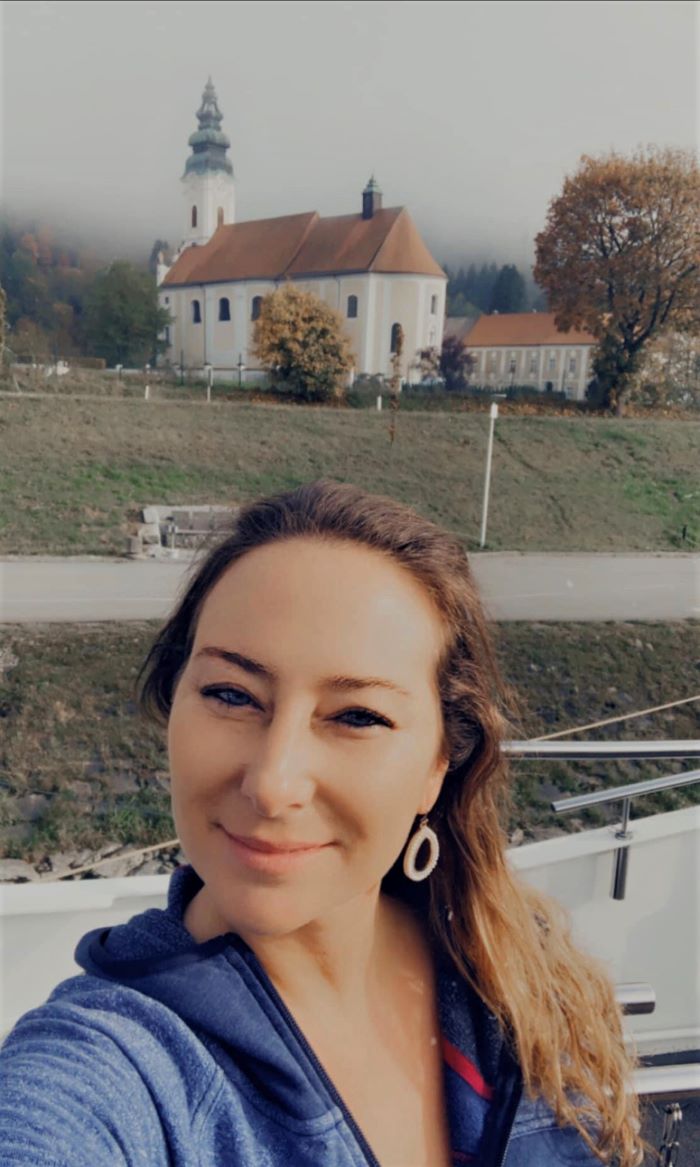 And third, she'd like to explore the Great Barrier Reef off the coast of Queensland, Australia. As the world's largest coral reef, it stretches more than 1,400 miles end to end, and encompasses 133,000 square miles in territory.
Global Rivers
In October 2022, Roach sailed with Tauck on the Danube River. She acknowledges that she's partial to river cruising "because of the smaller ship size and those intimate vessels being able to dock in places that larger ships often can't navigate."
When sailing along a river, she enjoys "relaxing and watching as the beautiful landscapes pass by at just the right speed."
As for one unforgettable experience during her personal travels, she cites "dining at the Palais Pallavacini in Vienna, Austria, surrounded by ballet dancers, opera singers, and a small orchestra. It's a night that I will always remember."
As for what's on her bucket list for the future, she'd like to visit the Maldives and stay in a luxurious, overwater bungalow.
Travel Advisor: What Makes Her Tick?
When she's not working, Roach enjoys spending time with family and friends, plus staying fit.  I also like go antique shopping and find pieces to refurbish or upholster," she tells The Meandering Traveler.
Customer Tips and Tidbits
As for her career as a travel advisor, one unique personal factoid is that she has a twin sister who also works in the travel industry. "They call us the 'traveling twins,'" she quips.
As for the time she spends crafting vacation experiences for Pavlus' customers, "it's so satisfying because you get to know people on a personal level and have more meaningful relationships and conversations," Roach notes. "I love to make connections with them." 
What was the most complex or unusual vacation she even planned for a client? Well, that was truly a blessed event. "I helped plan a honeymoon for a couple traveling to Rome to have their marriage blessed by the Pope," she notes.
As for her top travel tips for those traveling in 2023 or beyond? "Set your big, future travel plans in motion now — to ensure that they really will happen later," she advises customers.
Giving two examples, she says that those planning to visit popular destinations or see famous seasonal sites — such as the cherry blossoms in Japan or fields of tulips in bloom outside Amsterdam — will find the destinations book up quickly.
"So, get ahead of the travel game," she says. "Lock it in for one, two or even three years in advance. That way you will also give yourself something magical to look forward to."
To talk about your vacation plans and wishes, contact a personal travel advisor today.
Important Information from Pavlus Travel
This blog site offers "basic, general information" about travel; it's not designed to provide specific pricing nor is it staffed by travel advisors.
Also, please don't use the Reply Section below if you're asking for pricing, travel dates, accommodations, brochures or other specific requests. 
That said, we are most happy and eager to assist you. Here's how…
If anything does tweak your interest in the story and you'd like to talk about a future vacation, please DO call Pavlus Travel at 800-528-9300.
Or, if you have specific questions about pricing, brochures, savings, itineraries, dates of travel, accommodations, accessible options, solo travel, accessible travel and more, please contact us at either 800-528-9300 or visit and "live chat" with us at Pavlus Travel's official agency Web site.