What if travelers desire to explore the South Pacific or other remote spots across the globe on an expedition cruise, but definitely don't want to sacrifice creature comforts during their vacation? Well, ultra-luxury Seabourn may have the perfect ticket, so talk with your travel advisor. A slew of adventure cruises await.
Yesterday, the line unveiled its first adventure cruises to northern Australia's Kimberley region during summer 2024.  In total, Seabourn unveiled a bountiful portfolio of expedition voyages through winter/spring 2025.
So, get ready for adventure — not only to the Kimberley but other South Pacific locales, Antarctica, the Arctic region, Greenland, Iceland and elsewhere.
Depending on their preferred itinerary, travelers will sail on either the new, 224-guest Seabourn Venture or sister Seabourn Pursuit, another PC6-class expedition ship launching this year. Guests can expect pampering service, fine dining, enrichment and more.
Plus, the vessels carry an expedition team of 24 experts — from marine biologists to naturalists and geologists. They'll both lead adventures ashore and also deliver enrichment programming on board.
Guests will set off on one-of-a-kind eco-adventures via Zodiacs, kayaks, and two custom-built submarines.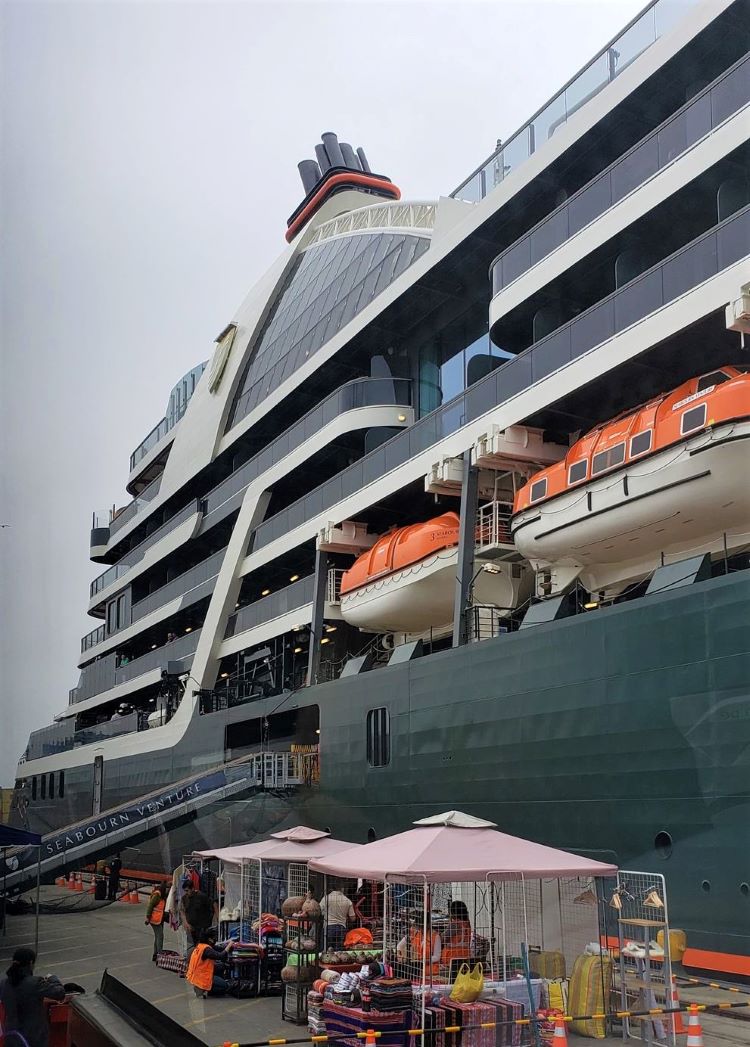 Adventure Cruises: The Kimberley
In summer 2024, Seabourn Pursuit will operate a summer schedule of six 10-day Kimberley voyages. The expedition cruises will sail between Broome and Darwin in Australia.
This is the place to travel if you'd like to view ancient, dramatic landscapes, or see diverse wildlife ranging from short-eared rock wallabies to flying foxes.
Culturally, the Kimberley's Aboriginal heritage and traditions date back 50,000 years. So, cruisers will also visit with traditional landowners to see primeval caves tagged with rock art.
"These new expeditions are going to be thrilling and offer so many opportunities for guests to discover the natural and cultural wonders found in some of the farthest corners of the planet, including our first-ever visit to the Kimberley in Australia," says Robin West, Seabourn's vice president and general manager of expeditions. "Best of all, guests will be experiencing everything in the company of Expedition Team members who will bring the wonders of each destination to life."
Top Kimberley Activities
Among top highlights of the new itineraries? Here are a few:
Immersion in the remote Indonesian island of Matakus, with sandy beach access to swimming and snorkeling above coral in the Timor Sea.
Visits to incredibly remote settings such as the Bungle Bungles, El Questro National Park, and the Ord River.
Exploration of King George Falls, which are dual waterfalls and the highest in Western Australia. Guests will take miles-long Zodiac rides through rivers and sandstone gorges fielding incredible geological formations.
Talbot Bay, which offers viewing of the Horizontal Waterfalls, plus "boab" trees will provide backdrops for photography and local stories.
Helicopter viewing of the Hunter River and the Kimberley en route to the triple falls of Mitchell Plateau.
Montgomery Reef, an ancient and biologically rich reef formed some 1.8 billion years ago. It's recognized today as one of the Kimberley's most significant geological marine environments.
More About the Itinerary
One of Seabourn's Kimberley trips also includes other exotic South Pacific locales. The 25-day "New Guinea, Indonesia & Kimberley Expedition" sails from Broome, Australia, to Sydney, Australia; click on the link for all the itinerary and accommodations details.
Seabourn Pursuit will operate this robust voyage on August 1, 2024, with pricing starting at $22,499 per person, double occupancy, for a Veranda Suite. Chat with a personal travel planner about your interest or for any questions about this type of expedition cruise. Ask about any unpublished discounts or promotions as well as contract air arrangements, as both could save you money.
Expeditions: Papua New Guinea & West Papua
Also, in May, June, August and September 2024, Seabourn Pursuit will depart on a series of 15-day voyages to Papua New Guinea and West Papua, a province of Indonesia. For those seeking a longer stay, the line offers combination voyages up to 35 days.
What's the draw? Let's just say it's underwater. These destinations offer some of the world's most incredible snorkeling and scuba diving opportunities.
In addition, guests will be welcomed warmly ashore at the village of Watam near the Ramu River, where traditional homes constructed of sago palm line the banks. They'll have front row seats for the sacred Baining Fire Dance at Rabaul under an active volcano on the island of New Britain. Plus, they'll mix and mingle with the locals in the matrilineal society of the Trobriand Islands, where yams are a form of currency.
The itinerary also will include a rare visit to Agats, built on stilts amid a river that swells with the rising tide. Plus, cruise guests will explore the Misool, Wayag, and Gam Islands, part of Raja Ampat ("Four Kings") of Indonesia.
Adventure Cruises: South Pacific from Chile to Melanesia
In March and April and again in September and October 2024, Seabourn Pursuit will sail a series of 14-, 17- and 20-day voyages between the islands of the South Pacific and the coast of Chile.
Voyage itineraries will offer guests a wealth of opportunities for adventure, such as:
Exploring the remote Juan Fernandez Archipelago off the coast of Chile, where dramatic and rocky coastlines harbor pink-footed shearwaters and fur seals.
Spending time at Easter Island and traveling to the quarry there where volcanic rock was excavated to carve the iconic "moai," for which the island is famed.
Visiting the volcanic islands of the Pitcairn group across hundreds of miles of ocean.
Seeing Marae Taputapuatea on Ra'iatea Island in French Polynesia.
Arriving ashore at the remote Yasawa Islands of Fiji to explore the incredible limestone formations of the Sawa-I-Lau Caves.
And, some itineraries include Vanuatu's mysterious Ambrym Island and Pentecost Island.
Northern Europe, the Arctic & Antarctica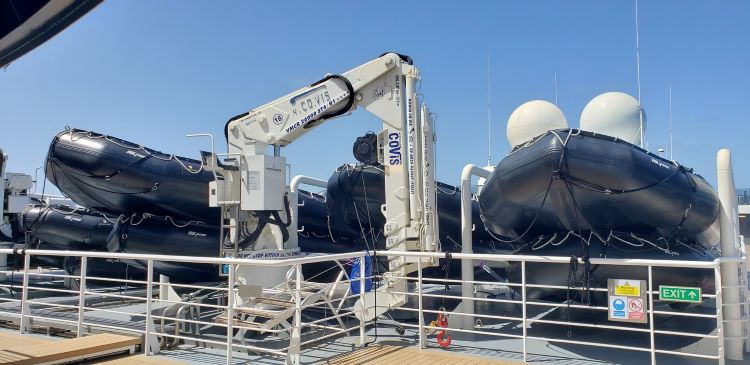 Meanwhile, sister ship Seabourn Venture will return in 2024 for another summer season in the United Kingdom, Ireland, Norway, Greenland, Iceland and the Canadian Arctic. To get a sense of what the inside of these vessels are like, based on our fall 2022 voyage on Seabourn Venture, check out this past Pavlus Travel blog.
Both ships will sail to Antarctica during winter 2024-2025. All of the new 2024 and 2025 expedition voyages are now on sale, with full itinerary details available here.
Antarctica is an eerie world of silence at times — with no hint of civilization. The ship will call in a remote cove or bay, and no more than 100 people are permitted ashore at the same time per Antarctica rules. You likely won't see another ship, either, as the vessels have to make "a reservation" to be in a particular spot.
Passengers will head out on Zodiac cruises or kayaking, but often they're not alone. On Paulet Island, for example, there are more than 100,000 pairs of breeding Adelie penguins. Wow! Here's a shot from our recent Antarctica trip (see photo below).
Itinerary Example
On the itinerary side, one 11-day Seabourn itinerary to Antarctica, called "The Great White Continent," begins in Buenos Aires, Argentina. Guests then take a flight to Ushuaia, Argentina, where they'll board Seabourn Venture. This itinerary includes a roundtrip transit of the Drake Passage, plus five full days in Antarctica.
A good travel advisor can assist in helping you choose the right line and the right Antarctica itinerary for your "travel personality" as well as budget and style of travel.
Most advisors have traveled recently to top spots across the globe. For example,  Lee Alvarez, a personal travel advisor, Pavlus Travel, who was profiled in a January blog, just returned from Antarctica.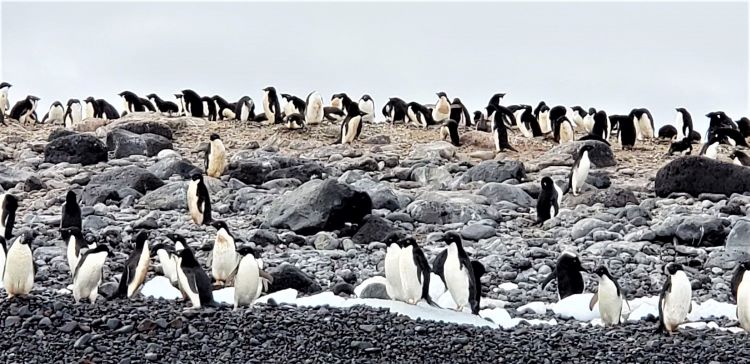 Paulet Island in Antarctica is home to more than 100,000 pairs of penguins. Photo by Susan J. Young.
Adventure Cruises: Northern Europe and The Arctic
Look for Seabourn Venture to sail three 14-day voyages between Greenwich (London) and Leith (Edinburgh) in April and May 2024. The ship will offer two different itineraries. Best of all, guests picking this popular area for exploration can combine their adventure cruises to create a vacation up to 28 days.
What's to see and do? Cruisers can head out to Tresco, renowned for its subtropical Abbey Gardens; tour Iona where St. Columba established an abbey in 563 A.D., or take a Zodiac cruise to Staffa to view Fingal's Cave. Guests seeking adventure, culture, heritage and eco-beauty can also do the following:
Explore remote St. Kilda, a UNESCO World Heritage Site.
See the ancient archaeological treasures at Neolithic sites on the Orkney Islands.
Head out by Zodiac to view vast Copinsay seabird colonies as well as explore the rugged landscapes of the Scottish Highlands' Lochinver by foot.
Visit Cape Clear and Schull on the coast of West Cork, as well as the historic architecture of ancient Kinsale.
Check out the seaport town of Plymouth, famed for traditional architecture, local gin production and coastal landscapes.
Norway, Greenland, Iceland and the Canadian Arctic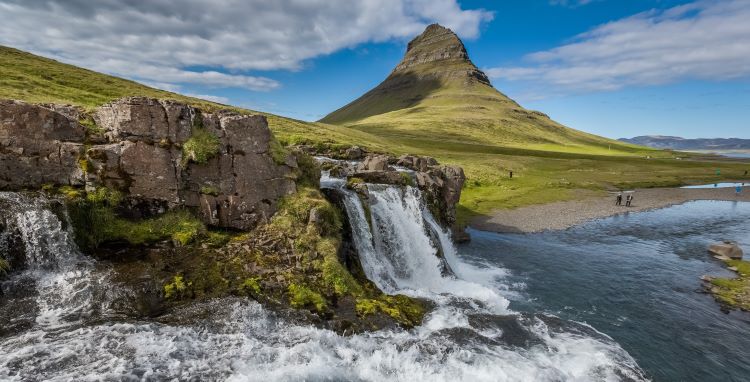 Between June and September 2024, Seabourn Venture will sail to Norway, Greenland, Iceland and the Canadian Arctic region. "Choice" is the buzzword here.
Travelers can choose from a series of 11- and 12-day Svalbard, Norway, itineraries, a 15-day voyage from Svalbard to Greenland and Iceland, an 11-day circumnavigation of Iceland, and 11- to 15-day voyages in Iceland and Greenland.
The ship also will close out its 2024 summer season with a 14-day voyage from West Greenland to St. John's, Newfoundland. Combination voyages of 28 days will also be offered. So you can select from multiple adventure cruises and travel in a way that suits your schedule.
In one example, an 11-day "Fjords of East Greenland" itinerary operated by Seabourn Venture will sail roundtrip from Reykjavik, Iceland, on August 5, 2024. We like this voyage for its off-the-beaten-path visits to such spots as Ittoqqortoormiit and Hekla Havn, Scoresby Sound, Greenland, among many other destinations.
Chat with a travel advisor for additional information or visit the Seabourn website page to see complete itinerary and accommodations details.  At press time, pricing for that expedition experience started at $11,499 per person, double occupancy; pricing is subject to change. But talk with your professional travel advisor. Pavlus Travel, for example, has unadvertised discount pricing that can add value to a vacation.  
Arctic Region Highlights
Heading out on a safari-like experience as guests keep their eyes peeled for polar bears.
Viewing the colors and light of the Midnight Sun.
Exploring Iceland's volcanic landscapes, diving into its culture and searching for wildlife.
Walking around Greenland's capital, Nuuk, where the National Museum preserves the famed Uummannaq mummies.
Zodiac cruising near the cliffs and seabird colonies of Bear Island, Bjørnøya.
Visiting the mouth of the UNESCO site Ilulissat Icefjord with an opportunity to kayak among the largest icebergs in the Northern Hemisphere.
Also, travelers have the opportunity to view the seabird colonies of Heimaey Iceland; the world's longest and most beautiful fjord system in remote East Greenland, and the waterways of Prins Christian Sund in Southern Greenland.
We'd particularly enjoy doing one Seabourn option — heading to the Viking farm of Brattahlið where Leif Eriksson departed to discover "Vinland" en route to what was then unknown — North America.
Adventure Cruises: Antarctica
Both expedition vessels will spend time at the bottom of the world too. Seabourn Pursuit will offer the Seabourn Antarctic Experience on a 21-day voyage starting in February 2024. Then, it will sail 11 other voyages of 11, 13, or 21 days between October 2024 and mid-March 2025.
Whether travelers choose a voyage on Seabourn Venture or Seabourn Pursuit, they'll marvel at the eco-discoveries. They'll likely spot penguins, whales, and seals in their natural habitats. They'll also kayak around icebergs and massive glaciers, and set off on adventurous hikes across snowy terrain.
Some expeditions will also visit the Falkland Islands and rugged South Georgia, a naturalist's paradise and sanctuary for elephant seals and fur seals. Best of all, travelers will likely see penguins — and a massive amount of those. Seabourn cites the area's abundance of birds — "a half million pairs of King Penguins, more than one million Macaroni Penguins, and many other bird species."
One itinerary example? Seabourn's 11-day "Great White Continent" itinerary begins in Buenos Aires, Argentina, (with a hotel hospitality day room for those arriving early) and then a flight to Ushuaia, Argentina. The voyage then departs from Ushuaia, transits the Drake Passage and includes five full days in Antarctica.
At press time, fares for this Seabourn expedition voyage started at $12,999, per person, double occupancy; pricing is subject to change. Talk to your professional travel advisor about what type of Antarctica voyage could work best for you.
Going in Style, Pampered to the Nines
Designed for exploration and outfitted for adventure, sisters Seabourn Pursuit and Seabourn Venture also offer luxurious comfort. Guests can choose from 132 oceanfront suites per vessel, all with private verandas. On board, travelers can book a pampering spa treatment, socialize and savor sushi nightly and enjoy fitness options. The ship has both fine dining and casual options.
Again, check out our recent "First Look" blog about this new ship.
"One nifty feature is that guests who go on these ships don't even have to get off the ship for great eco-views," says Shelby Steudle, president of Pavlus Travel. "Each expedition ship stretches 558 feet and offers nearly 30,000 square feet of deck space. In addition, outdoor guest areas offer 270-degree views. Private balconies also 'double' as great outdoor perches for viewing whales, seabirds, polar bears and other wildlife.  In Antarctica, for example, you might spot a seal lounging on an iceberg."
Best of all, a 4K GSS Cineflex Camera is mounted on the mast of each ship's Constellation Lounge; those high-tech cameras can broadcast images captured from up to five miles away.
For More Information
So, now that we've piqued your interest, visit this Seabourn expedition page to learn more about the itineraries.
For pricing, promotions, discounts, accommodations choices, solo travel, accessibility needs, discounted contract air tickets or pre- and post-cruise options, contact your professional travel advisor.
Important Information from Pavlus Travel
If anything tweaks your interest in this blog and you'd like to talk about a future vacation, please DO call us at 800-528-9300.
Definitely, if you have questions about specific pricing, brochures, savings, itineraries, dates of travel, accommodations, accessible options and so on, please contact us. Again, call us at 800-528-9300 or visit and "live chat" at Pavlus Travel's official agency Web site.
Note to Readers: Please do not use the reply section of this site to ask questions about potential vacation options. Instead, call the number above or visit the Pavlus Travel website. This blog site offers "basic, general information" about travel; it's not designed to provide specific pricing nor is it staffed by travel advisors. Any personal views expressed reflect the anecdotal perspective of the author — simply one opinion by a frequent traveler. The views expressed in the blog above should not substitute in any way for use of a professional travel advisor.