The "explorer genes" run deep at Lindblad Expeditions. Founder Lars-Eric Lindblad, a Swedish-American entrepreneur, led some of the first non-scientific groups of travelers to Antarctica in 1966 and the Galápagos Islands in 1967.
Exploring the most remote regions of the world, he imparted his love of exploring the globe and Mother Nature's majesty to his son, Sven-Olaf Lindblad, who accompanied him on many expeditions.
Today, that son, an explorer in his own right, is founder and co-chair of Lindblad Expeditions, offering curious travelers immersive, small-ship expedition cruises to the ends of the Earth and beyond.
Lindblad Expeditions: Large Fleet, Immersive Approach
The line operates a fleet of 10 owned and six chartered vessels. Partnering with National Geographic for programming both on board and ashore, the owned Lindblad vessels carry such names as National Geographic Resolution (138 guests) or National Geographic Venture (100 guests).
(See photo of National Geographic Resolution atop this story; Copyright: Ulstein Group ASA | Licensed Lindblad Expedition.)
The Meandering Traveler sailed on National Geographic Venture in late 2020. Our Alaska adventure was definitely a robust eco-intensive experience. Lindblad and National Geographic's expedition team members led daily excursions ashore and offered insightful lectures on board.
They also pointed out wildlife along the shore as guests watched from the upper, outside deck. Needless to say, we were delighted to spot black bears and seals.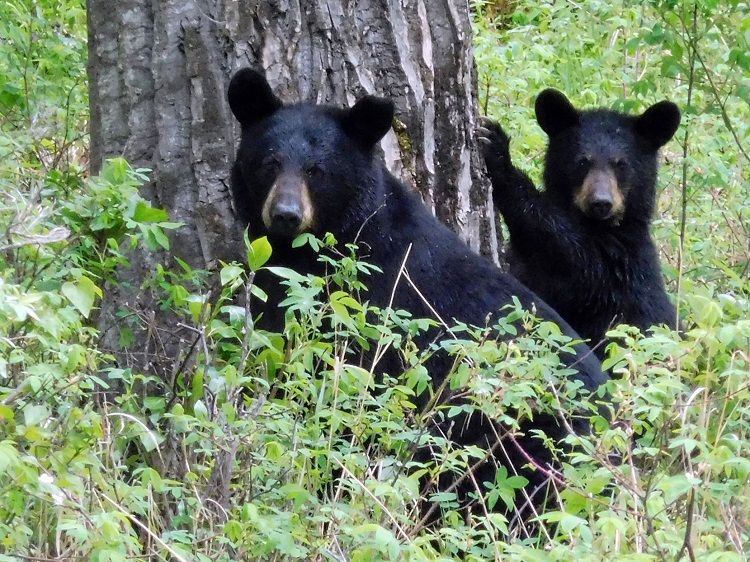 A Chat with Delaney
To learn more about the Lindblad Expeditions cruise options and philosophy, we chatted at length with John Delaney, Lindblad Expeditions' senior vice president, sales and revenue management.
"In the past, Delaney served as president of Windstar Cruises," explains Craig Pavlus, founder and CEO, Pavlus Travel. In addition, he's had senior management roles at Seabourn and Holland America Line. So, he totally understands not only the expedition side of the cruise business, but also the luxury arena."
Today, Delaney is based in the line's Seattle office along with the line's Chief Expedition Officer and others. Lindblad's corporate headquarters is in the West Village of Manhattan, New York City.
A Legacy of Eco-Protection
In speaking about Lindblad's expedition cruises, Delaney tells The Meandering Traveler that the concept is simple.
"It's the legacy" of a father and son's vision and exploratory mindset that "if you bring a flow of travelers to these pristine parts of the globe, it's a positive for the planet," he emphasizes. "That mission to protect has been in our DNA since the beginning."
While "everyone talks about sustainability, we've been doing it for years," he adds. Since 1997, Lindblad has raised more than $20 million from curious and committed travelers to protect the ocean, conserve wildlife, preserve local communities and culture, and enable meaningful scientific research.
Quality and Authenticity
Quality and authenticity are paramount too, believes Delaney: "We have some of the absolute best expedition staff members in the industry," plus staff captains who understand the expedition realm and what's required for travel to such remote spots.
Delaney says, "They're always modifying, always seeking authenticity and always assuring quality of the experiences."
In terms of quality, "our fleet is the whole premise," he says. "We have the right ships in the right places. What I mean by that is that our Baja California experience is going to be different than what's offered in Antarctica."
Different Ships for Different Regions
For example, in the Baja region, guests want watersports play directly from the ship. Plus, the line knows that a shallower draft to a vessel sailing there will allow it to enter smaller remote bays.
Thus, guests have a more intimate, remote experience, plus possibilities for seeing wildlife.
However, a totally different type of vessel is needed in Antarctica and the Arctic to navigate ice floes and changing polar sea conditions.
"Our two new vessels, National Geographic Endurance and National Geographic Resolution, have the highest ice-classification. So, they can break ice and move further in and closer to the action," says Delaney. Each carries 138 guests.
Strong Enrichment, Family Program Too
From an enrichment perspective, "the partnership with National Geographic gives us access to some amazing speakers," he says. Here's a link to some information about some of the many notables who will lecture aboard and mix and mingle with guests.
During our past Lindblad-National Geographic Alaska expedition, we observed a wonderful outcome when one National Geographic photographer sailed. He taught guests a few helpful tips about how to capture incredible photos of wildlife and dramatic landscape shots.
After taking his tips to heart, guests headed out to explore and photograph. Let's just say some returned absolutely giddy over the outcome. They simply couldn't wait to share those digital images with fellow guests.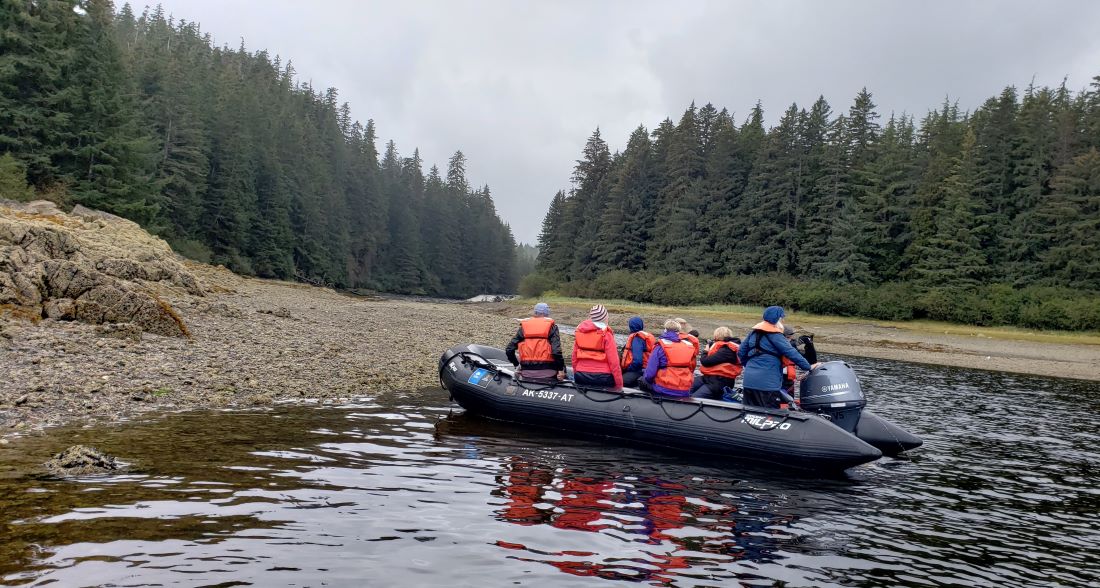 In addition, Delaney tells us that "people may also not know we have a fantastic family program, 'National Geographic Global Explorers,' where families have all kinds of fun, do science projects and more." That was designed to help kids develop the aptitudes, skills and knowledge of an explorer.
Local Culinary Sourcing 
One of the things that Delaney is most proud of, and he says it was something that shocked him when he joined the brand and began to learn more about it, is the high quality of the food aboard Lindblad's ships.
"Our VP of hotel operations is a chef by background, culinary trained," so Delaney says cuisine is important, an approach that's evident in the stellar onboard cuisine.
Most ingredients, fresh fruits and vegetables, as well as fish, seafood and meats are, locally sourced, whenever possible. "That's really hard to do," he acknowledges.
But "that's the perfect example of how Lindblad looks at business – buying from the local economies," Delaney explains.
The Pacific Northwest's Columbia River Valley region is known for its incredible cuisine, the best Pinots in the country, microbreweries and so on.  When guests are on a Lindblad sailing between Portland, WA, and Lewiston, ID, "we source all the food locally on that cruise," Delaney stresses.
Lindblad Expeditions: Travel Trends  
When we asked about travel trends, "I hear this a lot," he says: "People believe that expedition cruising is like river cruising was 15 years and that it's just about to boom."
But, in reality, he's already seeing that. More curious consumers are seeking to learn more. They want to know how it differs from a regular, small-ship cruise, and how the experience will unfold.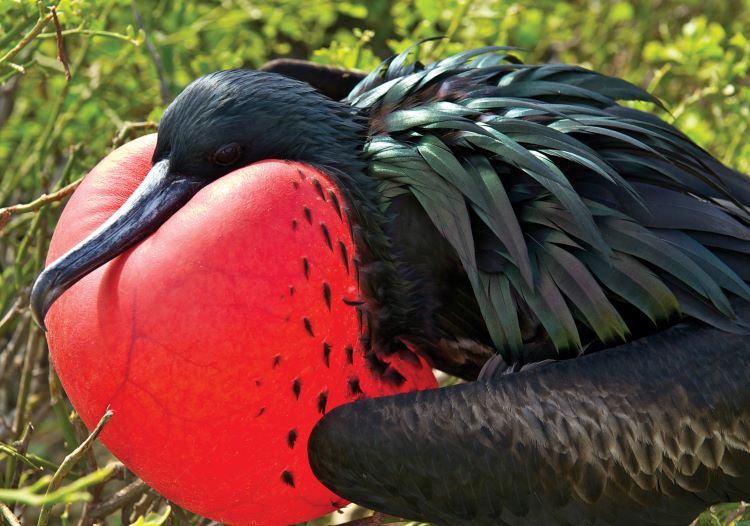 In some ways, Delaney says he'd like to take the word "expedition" out of the experience description and replace that with "immersion."
How so? "It's not just penguins, polar bears and Zodiacs, but true immersion," he says. That's why expedition cruising will likely have a high repeat rate for guests.
Lindblad Expeditions: Immersion
On a regular cruise, people may spend a few hours at leisure in the morning, then head out on tour. But on Lindblad Expeditions, Delaney says, in contrast, they typically desire to get up early in the morning, head off the ship immediately, and are "busy doing things all morning."
They come back and typically then head right back out again on expeditions after lunch. Even landings or Zodiac cruises in Antarctica, despite the lack of civilization, are "very busy, immersive," he says.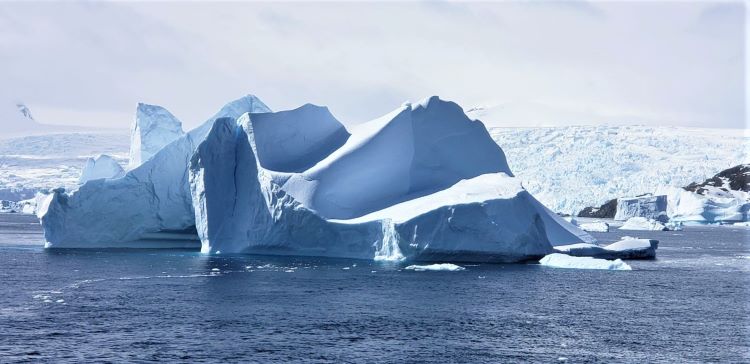 But on board too, Lindblad's ships brim with diverse onboard activities – everything from lectures by notable scientists and other experts to wildlife spotting, wellness activities, science-at-sea projects and more.
"Again, our focus is immersion – with everyone sharing intense, immersive experiences," Delaney notes. From our perspective, it's always fun to see the camaraderie develop among like-minded guests as they meet newfound friends and have shared experiences.
Other Onboard Perks
How about some activities that are more akin to a typical cruise experience? Yes, there are some elements but, no, you won't find casinos. "Of course, we have very nice spas and fitness centers," he stresses.
As one aspect of immersion, many Lindblad vessels have locally-sourced spa products from the region in which the ship is sailing. How cool is that? So, you might discover Alaska glacial salts or native Tahiti vanilla used in some spa treatments.
Beyond Polar Regions
As for Lindblad's itineraries, "a lot of folks don't think about anything else than the polar regions and the Galapagos for expedition cruising," acknowledges Delaney.
Let's take Europe, for example, he says: "We have a wonderful Bordeaux, France, to Dublin, Ireland, voyage, but you might think, 'Why would someone want to take an expedition cruise on a traditional European itinerary?"
Delaney puts it this way: Only 100 or so guests aboard. A full expedition team of 20 experts. Private guided experiences through the countries. A top wine region in Bordeaux with all the activities there. And the list goes on.
That itinerary is "Navigating the Atlantic Coast: Brittany, Wales and England's Channel Islands. Guests will sample such culinary specialties as freshly harvested oysters. Plus, guests can sip Bordeaux's world-famous wines and partake of Cognac's renowned eau de vie.
Another trend? He says, "Baby Boomers love expedition cruises." That's because typically, they've done Paris and London on big marquee trips in the past. So, now they're seeking to see the world in a much-more personal, in-depth way.
Classic or Luxurious
But he says, Lindblad has nuances and expeditions for all: "It gets back to what I said about the right ship and the right place, and the choices of how people want to travel."
He asks: "Do they want that more classic expedition style on a more traditional expedition ship?" For instance, the more classic, 148-passenger National Geographic Explorer has beautiful accommodations and great food. 
That intimate small ship departs May 20, 2024, on that "Navigating the Atlantic Coast: Brittany, Wales and England's Channel Islands." At press time, starting pricing was $9,960 per person, double occupancy; prices are subject to change. 
But if guests seek a bit more luxurious experience, they'll find that too — at times, even on the same itinerary. For example, one of the line's newer, more upscale vessels operates that same Atlantic coastal itinerary in mid-April 2023. 
Lindblad Expeditions: New Ships
Lindblad's two new builds, the 138-passenger National Geographic Endurance and National Geographic Resolution, are "two of the most beautiful ships ever built and are now getting up to a level of luxury that you could compare to Seabourn or Silversea," Delaney emphasizes.
Both entered service in 2021. Differentiating the ships, he adds: "Those are high-end luxury." Here's a fleet guide with information on 15 of the line's 16 ships.
That said, an expedition cruise has a more casual, informal approach than a typical luxury cruise. "People are busy, out running around and seeing things," he notes.
So, while the ships have friendly, well-trained cabin stewards who go out of their way to serve guests, Lindblad's ships don't have butler service.
Large Fleet, Global Footprint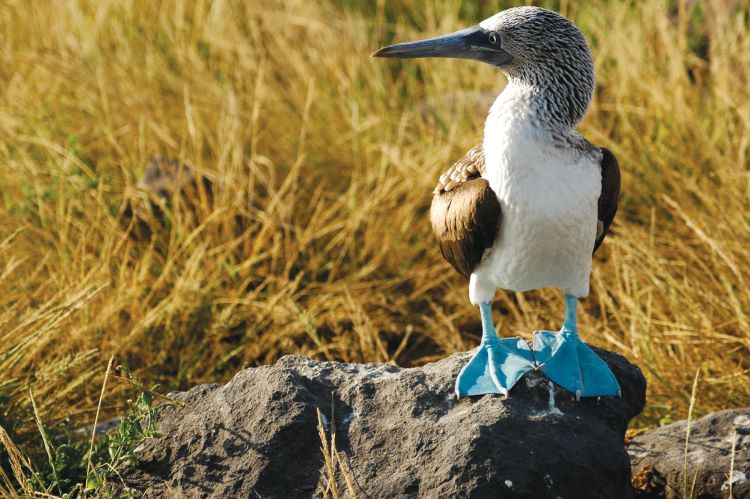 "The advantage of having 16 ships is that we do have a global footprint," Delaney says. "We're always looking for new and interesting places."
Typically, regional itineraries for the Arctic, Antarctica, Galapagos, Baja California and Alaska happen every year. Other areas of sailing are offered sporadically — providing diversity for both new and repeat guests.
"We have a wonderful sailing in 2024 from Cape Town, South Africa, to Madagascar and Tanzania," he tells The Meandering Traveler. The 148-passenger National Geographic Explorer will operate that sailing, which departs March 5, 2024.
On that 18-day "Exploring Madagascar and East Africa: Wildlife and Wonders" itinerary, guests can expect safaris, birdwatching and cultural immersion.
For example, guests will go on safari in South Africa's renowned Hluhluwe-iMfolozi Park, looking to spot the "big five" — lion, leopard, elephant, Cape buffalo, and rhinoceros. They'll also dive deeply into learning about the cultures of South Africa's Zulu people and the diverse mix of residents in Zanzibar, Tanzania.
At press time, this expedition started at $20,310 per person, double occupancy; prices are subject to change. Talk with a professional travel advisor for more details on accommodations and the itinerary.
Lindblad Expeditions' Delaney
When asked about where he'd personally like to vacation while sailing on Lindblad, he says. "It's always very easy for me to answer, as I could go to Alaska every year. I just love it. Every time I go it's different in one way or the other."
He says it always feels fresh and new. Plus, it has so much charm with the changing "looks provided by light and water."
Another favorite spot for him is the Greek Isles. "I do that every year, and there is no better way to see the Greek Isles than by small ship. We operate voyages there on Sea Cloud, a beautiful, historic vessel."
The Meandering Traveler would agree, having sailed on the elegant, four-masted, sailing ship (it's also motorized). This lovely lady was built in the 1930s for cereal-company heiress Marjorie Merriweather Post and her husband E. F. Hutton.
Part of the ship's dining room is shown below. The ship painting of Sea Cloud was a gift to the ship from the duo's daughter, Dina Merrill. As a child, Merrill sailed on the ship frequently.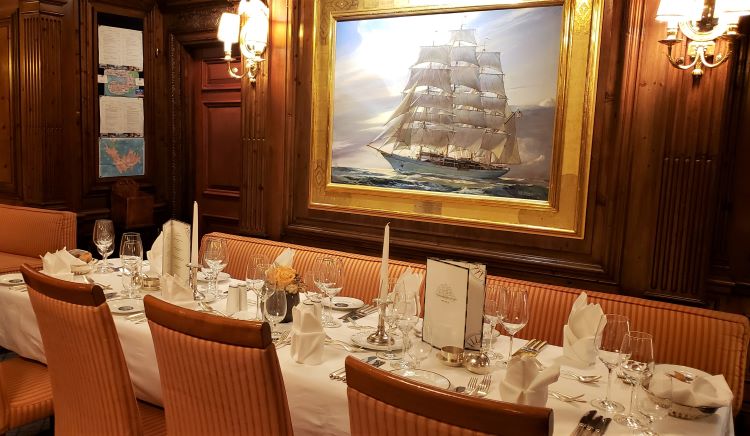 The 58-passenger Sea Cloud will sail roundtrip from Piraeus (Athens), Greece on a nine-day "Sailing the Greek Isles on Sea Cloud" itinerary. At press time, pricing started at $13,080 per person, double occupancy; pricing is subject to change.
Talk with your personal travel planner for all the details about accommodations choices, solo or accessible options, the itinerary, contract air, value-added amenities or promotions. Departures for this itinerary are available in both 2023 and 2024.
Antarctica a Different Way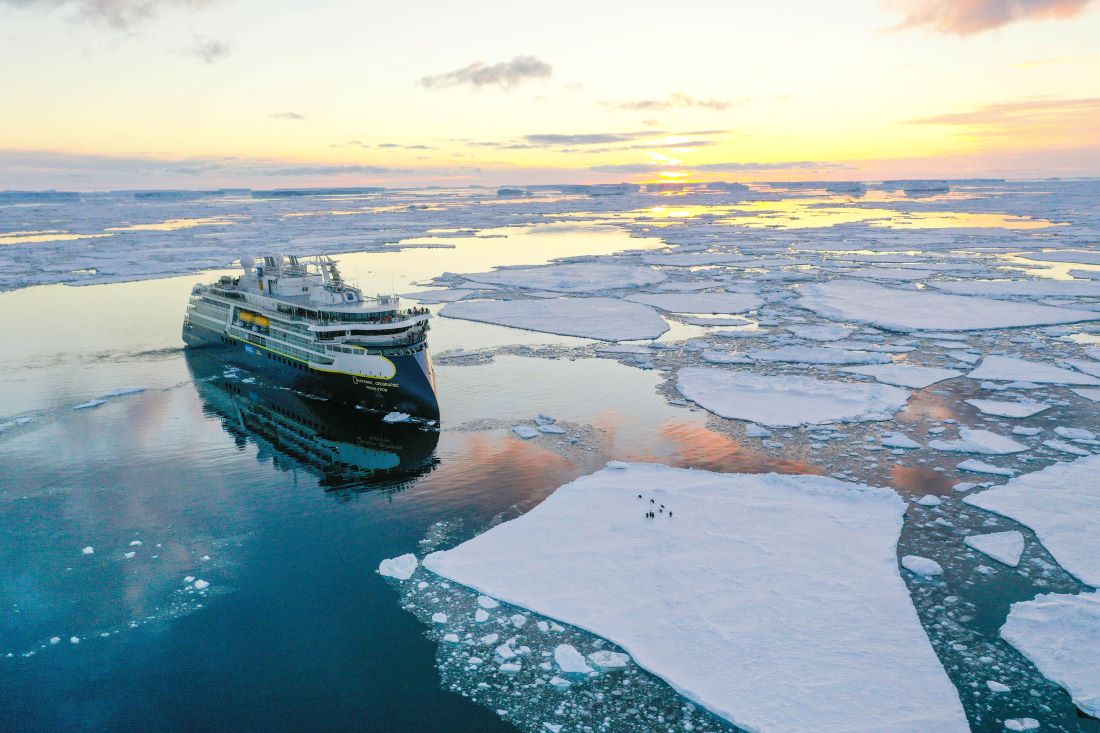 "Another one that we do is truly unusual," he notes. That's the 35-day "Epic Antarctica: From the Peninsula to the Ross Sea and Beyond" itinerary. a cruise from Ushuaia, Argentina.
What's unique is that the ship navigates along the western coast of Antarctica and across the South Pacific to New Zealand. It's offered once in both directions in winter 2023-2024.
Eastbound from New Zealand, the voyage begins on December 28, 2023, and westbound from Ushuaia it sets sail on January 27, 2024. Two voyages will also be operated in winter 2024-2025.
Guests will sail on either the 138-passenger National Geographic Endurance or National Geographic Resolution. At press time, the 2023-2024 cruise-only starting prices were $56,700 per person, double occupancy; fares are subject to change.
Exploring a Lindblad Vacation
With the "genes" for global exploring, Sven-Olaf Lindblad and his late father, Lars-Eric Lindblad, were early pioneers of expedition cruising and eco-protection. The product reflects that in every way.
Guests will discover immersive experiences, an eco-protection focus and a high-quality expedition product.
Interested in learning more about Lindblad Expeditions for a possible expedition adventure to the ends of the Earth in the Arctic or Antarctica?  Or perhaps you're more interested in the line's closer-to-home options in Alaska, Baja California's Sea of Cortez, the Great Lakes, Costa Rica and the Panama Canal or the Galapagos?
Assisting Explorers
The reality is that a skilled personal travel planner can help consumers sort out all the expedition cruise options. The advisor can help match you with the right expedition line and ship for your individual vacation style and personality.
On the travel agency side, Delaney emphasizes that he's known and worked with Craig Pavlus of Pavlus Travel for many years. Check out our recent blog about one of Pavlus' experienced personal travel planners Lauren Riesenberger.
With a stellar agency reputation, "Craig has built an excellent relationship with all the suppliers," Delaney stresses, noting that he also has worked closely with Shelby Steudle, Pavlus' president.
As a result, "we will go out of our way to take care of any guest from Pavlus," Delaney emphasizes. So, readers interested in a potential Lindblad Expeditions vacation and immersion on an expedition cruise should contact their personal travel planner today.
Important Information from Pavlus Travel
If anything tweaks your interest in this blog and you'd like to talk about a future vacation, please DO call us at 800-528-9300.
Definitely, if you have questions about specific pricing, brochures, savings, itineraries, dates of travel, accommodations, accessible options and so on, please contact us. Again, call us at 800-528-9300 or visit and "live chat" at Pavlus Travel's official agency Web site.
Note to Readers: Please do not use the reply section of this site to ask questions about potential vacation options. Instead, call the number above or visit the Pavlus Travel website. This blog site offers "basic, general information" about travel; it's not designed to provide specific pricing nor is it staffed by travel advisors. Any personal views expressed reflect the anecdotal perspective of the author — simply one opinion by a frequent traveler. The views expressed in the blog above should not substitute in any way for use of a professional travel advisor.