Yippee! The world's fastest growing sport is going afloat. For those seeking pickleball action during an upscale cruise, we're excited to hear about recent news announcements.
Just recently, Celebrity Cruises said that it's setting up pickleball play for nine of its upscale oceangoing ships. In addition, river line AmaWaterways is adding a regulation-size pickleball court this year to AmaMagna, a luxurious vessel that sails Europe's Danube River.
"We are so excited to offer this social, fun and trending activity to both new and seasoned cruisers alike," said Keith Lane, Celebrity's senior vice president, hotel operations.  "Imagine playing on the ship's top deck with views of some of the world's most amazing places all around you. What an experience!"
(See pickleball play above; photo/rendering by Celebrity Cruises)
Many More Options
The highly popular sport is also now available or soon will be on ships of many other cruise lines too. In some cases, there are dedicated pickleball courts, in others other sports courts are adapted for play.
Among line with options are Royal Caribbean International, Regent Seven Seas Cruises, Norwegian Cruise Line, MSC Cruises, Princess Cruises, Oceania Cruises, Crystal, Carnival Cruise Line, Virgin Voyages, Cunard Line and others. For example, all ships of Holland America Line now have pickleball.
If you're a die-hard, experienced player, it's a good idea to inquire prior to booking about what's available on each line and each ship. Also ask about whether courts are regulation size if that's important to you. Contact your professional travel advisor.
Pickleball: A Hot New Sport
Heard of pickleball, but not quite sure what it is? Then here's a simple primer. This is how the official USA Pickleball website describes it:
A fun sport that combines many elements of tennis, badminton and ping-pong.
Played both indoors or outdoors on a badminton-sized court with a slightly modified tennis net.
Played with a paddle and a plastic ball with holes.
Played as doubles or singles.
Can be enjoyed by all ages and skill levels.
Whether guests are first-time players or avid pros, they'll enjoy play on open-air courts and have panoramic ocean or river views.
Nine Ocean Ships
If you're intrigued, it's good to know that the nine Celebrity Cruises ships now offering complimentary pickleball include two Edge-series ships, Celebrity Beyond and Celebrity Apex. Plus, guests will discover pickleball play on Celebrity Constellation, Celebrity Eclipse, Celebrity Equinox, Celebrity Infinity, Celebrity Millennium, Celebrity Solstice and Celebrity Summit.
Passengers can enjoy pickleball at their leisure, pending court availability. Alternatively, they can play as part of organized events and tournaments led by the ship's activities team.
Look for the line to schedule separate times for adult play (those 18 and over) or family play (those six years of age and older). Guests are welcome to bring their own equipment onboard or use the net, paddles and balls provided by the cruise line.
If you're wondering where the court locations are, here's the scoop:
On Edge Series ships Celebrity Beyond and Celebrity Apex, pickleball is played at the lush and roomy Rooftop Garden. Check out our recent blog about Celebrity Beyond here. 
On Solstice Series ships Celebrity Eclipse, Celebrity Equinox and Celebrity Solstice, this new sport will be offered on the Sports Deck (Deck 15).
On Millennium Series ships Celebrity Constellation, Celebrity Infinity, Celebrity Millennium and Celebrity Summit, players can head to the Sports Court (Deck 12).
For more information on Celebrity Cruises, visit this web page. Seeking information about itineraries, ships, specific accommodations, dining, activities and more? Then contact a professional travel advisor.  
River Cruise with Pickleball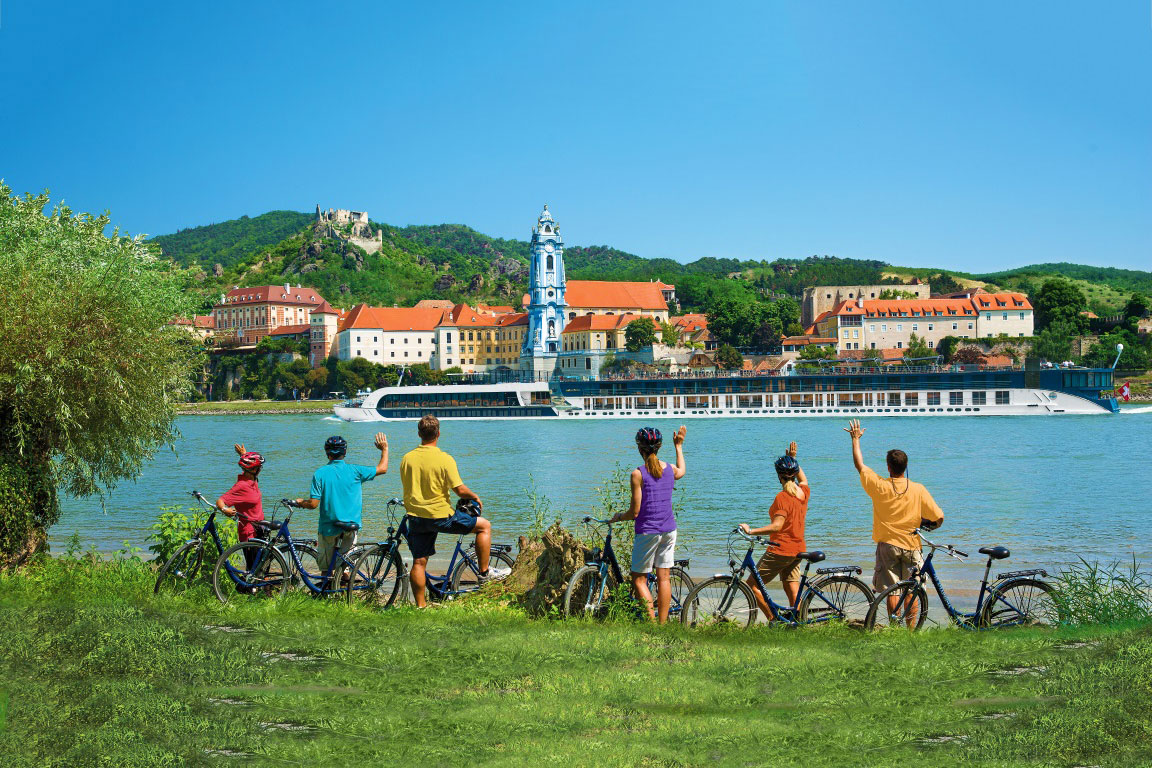 AmaWaterways was the first major river cruise line to carry complimentary bicycles on each ship for guest use. The river line also offers a complimentary onboard wellness program, hiking tours and walking excursions.
What's the latest? For 2023, the river cruise line is introducing a new, full-sized pickleball court on the Sun Deck of the 196-passenger AmaMagna.
Many More Ocean Options
Celebrity's sister brand, Royal Caribbean International, a contemporary line popular with multigenerational family travelers, also offers pickleball. It's now offered on all Royal Caribbean ships except Vision Class vessels.
Within the line's private Bahamian destination, Perfect Day at CocoCay, the line also offers beach pickleball. Also, on April 10, 2023, hard-court pickleball is also coming to Labadee, Haiti, another of the line's private destination experiences.
To learn more, check out this Royal Caribbean blog for more details. And again, more lines — Holland America Line, Norwegian Cruise Line, Carnival Cruise Line, Regent Seven Seas Cruises, MSC Cruises, Cunard Line, Crystal, Princess Cruises, Virgin Voyages and others — also have pickleball now or are expecting it soon.
New Ways to Play
"If you're a pickleball fan, now you have several new ways to play — having fun afloat on an ocean or river cruise," emphasizes Shelby Steudle, president, Pavlus Travel. "And if you don't know how to play, it's fine. One reason this sport is growing so fast in popularity is that it's relatively easy to learn."
So, give your professional travel advisor a call to discuss which ships have pickleball, what cruise itinerary options are available, accommodations choices, contract air and more. For some travelers, nothing could be better than a fun vacation with a pickleball twist!