Travel Advisor Spotlight!
Celebrating 10 years with Pavlus Travel, Lauren Riesenberger, a highly experienced personal travel planner, is eagerly awaiting May 6, 2023. That's coronation day at London's Westminster Abbey for Charles III and his wife, Camilla, as king and queen consort of the United Kingdom and other Commonwealth realms.
"As a teenager, London was the first city in Europe that I ever visited, so it holds a special place in my heart," emphasizes Riesenberger. "I was there during Easter, and I was lucky to be able to attend mass at Westminster Abbey."
Still today, "I'm very 'into' the Royal Family and all that history of the country," she acknowledges. "I totally get wrapped up in the hustle and bustle!" So, she'll definitely be glued to television coverage as coronation day unfolds.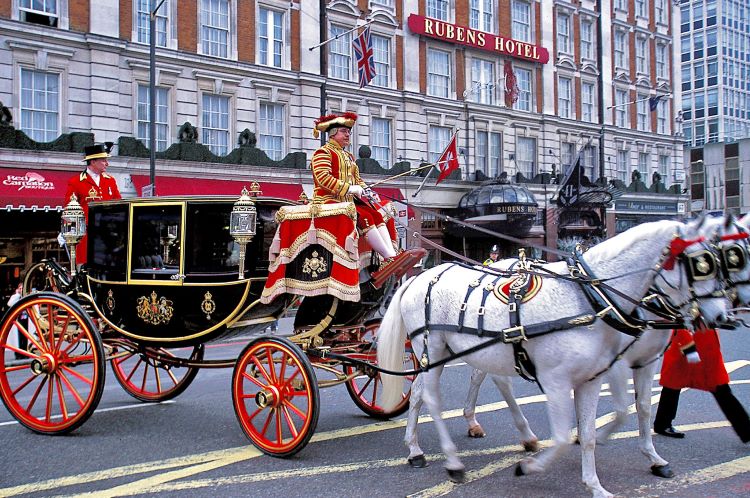 Luxury Travel Specialist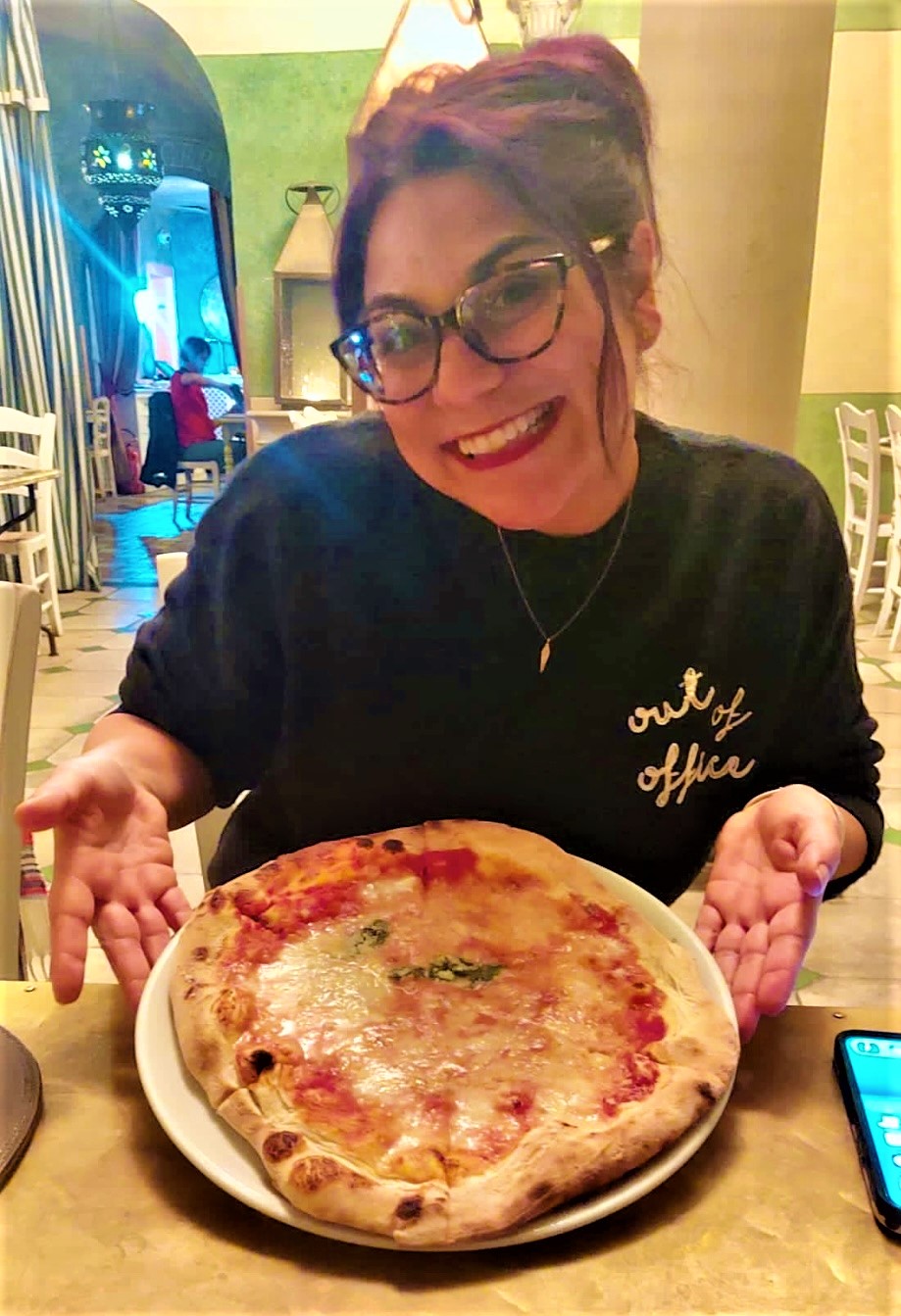 A travel specialist in luxury ocean voyages, river cruises and escorted tours, Riesenberger prides herself on assisting Pavlus Travel's customers to make the best vacation match – helping them identify the right travel supplier and/or destinations.
It's definitely not one size fits all in selling travel, she knows. Instead, the vacation must dovetail with that traveler's individual travel style, budget and "must have" needs and desires on vacation.
As for her own vacation choices, she tells The Meandering Traveler that she loves visiting Italy for "the food, the people and the culture."
For example, on her most recent trip to Italy, the tour director set up a private pizza-making class for Riesenberger and her friends in a local restaurant (see photo at right). "It was amazing, so much fun and the pizza was the best," she notes.
Also on that trip, she had a private tour of the Vatican after hours. She took an amazing photo of the hallway leading to the Sistine Chapel.
"All the lights were shining on the paintings and there were no other people in the picture," she explains. "It was incredible, given that more than 20,000 people had walked through that same hallway that day."
Advisor Spotlight: A Career in Travel
Prior to joining Pavlus Travel, Riesenberger graduated with an associate degree in hospitality management from Monroe Community College in Rochester, NY.
Subsequently, for seven years, she worked for a large, well-known travel agency. "I got my feet wet in the travel industry, and I learned a lot from that career experience," she says.
Now, after a decade at Pavlus, she's fully honed her skills as a professional travel advisor.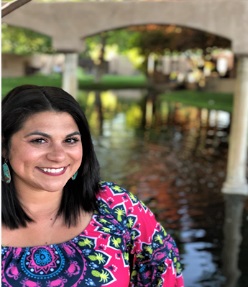 With sizable "on site" knowledge, she's ventured to the Caribbean and many destinations in Europe. Among them are Scotland, Germany, France, Switzerland, the Netherlands, Austria, Hungary and beyond.
She's cruised the high seas on Azamara and Royal Caribbean International. She's floated along European rivers with Viking for a Christmas Markets cruise and Avalon Waterways on the Danube.
"I've also traveled to many all-inclusive beach resorts just to get away and relax," she notes.
And she's taken many guided tours to see and learn about the destinations, noting "I really enjoy that as well." Each journey adds another layer to her skill set.
Advisor Spotlight: Planning Great Vacations
In particular, Riesenberger plans many vacations for clients heading out with Tauck, Viking, Oceania Cruises and Regent Seven Seas Cruises. "I like that each is consistent in the product and the service they deliver to their guests," she explains.
"But from luxury cruises to contract air, luxury tours, guest services, safaris, river cruises, all-inclusive resorts and more, I am very knowledgeable in the broader luxury arena as well," she adds.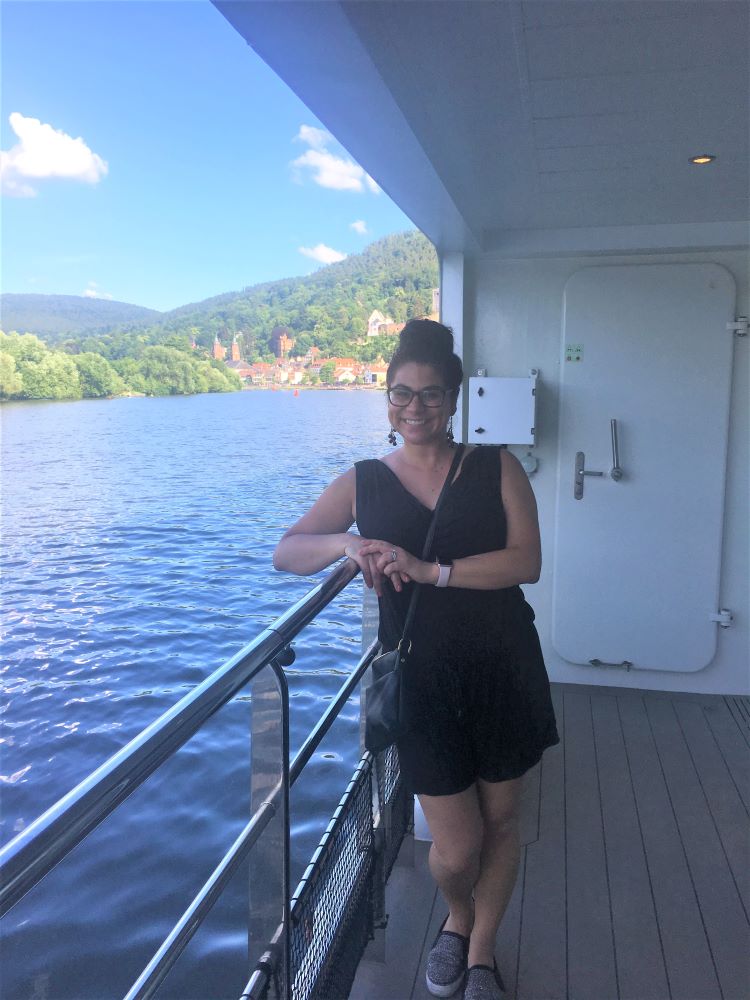 A traveler's tip? She suggests that people always ask their travel planner if the agency can offer them any special value-added perks.
For example, as a Tauck Academy graduate, Riesenberger is a certified Tauck advisor. So, she's able to provide her customers with a free pre- or post-cruise stay if they're first-time Tauck guests.
In fact, all Pavlus Travel personal travel planners are Tauck Academy graduates and can do that for their new-to-Tauck clients.
Alternatively, if Riesenberger has guests sailing on Viking, she can offer her clients an onboard credit, based on number of nights.
And the agency also can offer affordable contract air rates and value-adds from other travel suppliers too.
Traveling Across the Globe
As travel has strongly returned post-pandemic, many consumers are eager to travel farther across the globe.
In addition, they want to "dive deeper" into a region. They desire to immerse themselves in the culture, heritage and lifestyle of "the locals."
Southeast Asia 
For travelers seeking a comprehensive Asia tour, Riesenberger says one interesting option is Tauck's 16-day "Vietnam, Cambodia & Thailand" escorted tour. Guests will visit Hanoi and Ho Chi Minh City, Vietnam; Bangkok and Chiang Mai, Thailand; and Siem Reap and the UNESCO World Heritage Site of Angkor in Cambodia.
Citing Tauck's great service, Riesenberger says: "If I'm going to go all that way, I want to be pampered and well cared for while on tour."
She also likes the high-quality hotels the tour company chooses and this tour's all-inclusive nature. "That makes traveling easy and effortless," she stresses.
At press time, that Southeast Asia escorted tour, exclusive of international air tickets to/from the tour's official start/end points, started at $10,590 per person, double occupancy. Air tickets "on tour" as the group travels between the Southeast Asia destinations are included.
That sample price, which is subject to change, is for a "small group tour." Classic tours with the same itinerary are also offered for a slightly lower cost. People simply travel with a larger group.
Tauck offers departures for that extensive Asia tour between January and March as well as between September and December.
Advisor Spotlight: Fire and Ice
Certainly, one "hot spot" this year in terms of soaring consumer demand is Iceland, the land of fire and ice. Personally, Riesenberger says it's included on her list of top three spots she'd love to visit.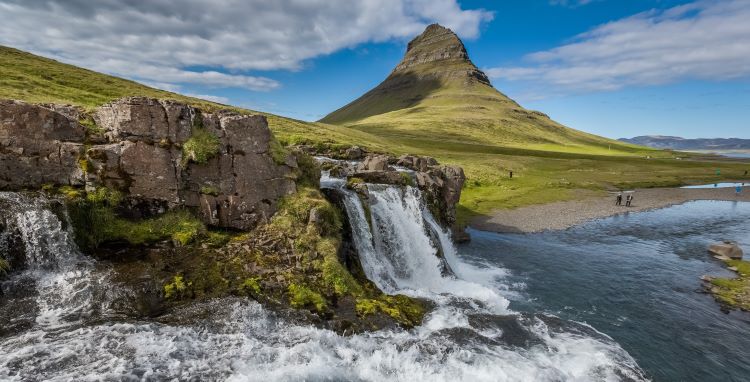 Thinking of a potential Iceland tour? Well, she'd suggest clients check out Globus' eight-day "Iceland Adventure," operating roundtrip from Reykjavik, Iceland.
At press time, this weeklong Globus tour for 2024 started at $4,299 per person double occupancy; 2023 dates are also available.
Beyond the itinerary, which she likes, she believes that "Globus is a great company. It offers a high-quality, yet affordable vacation product."
She continues: "It's also a wonderful opportunity for those new to traveling on an escorted tour to get their feet wet and see if they like being part of a guided tour."
Her top tip for any traveler? She says this: "Buy travel insurance and be able to handle any last-minute, out-of-your-control changes. That's especially true when it comes to your air travel."
Safari Dreams, Fun at Home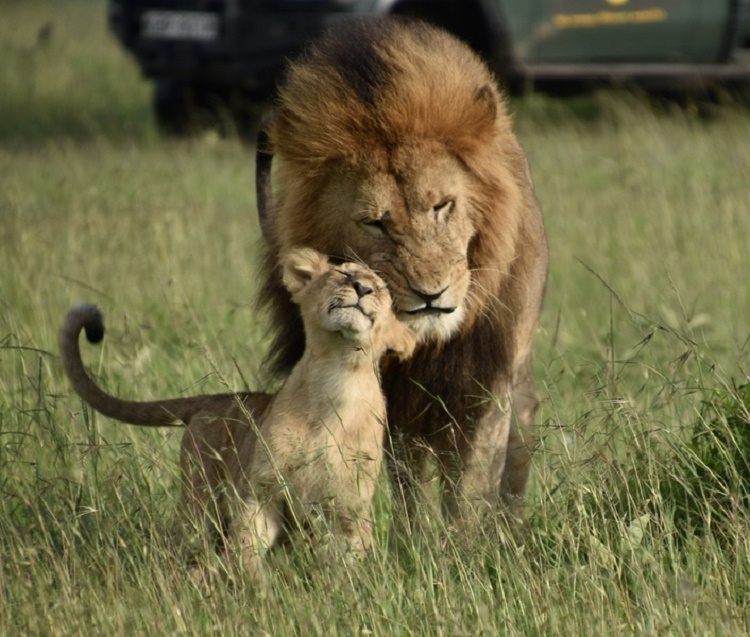 As for her "bucket list," she's yearning for an African safari. Similar to her clients who are heading out on safari, she's ready for lions, elephants and giraffes!
She notes that Micato Safaris is one appealing option for luxury travelers. This travel supplier combines highly personalized service with upscale accommodations (yes, in the bush), and expert guides and drivers. Check out this previous blog about Micato Private Safaris.
At home, Riesenberger loves the beach and water, being outside and exploring new places where she lives. "I also enjoy spending time with my nieces and nephew when I can, which is always fun," she adds.
Travel Advisor: Parting Thoughts
This week, as she plans more vacations for Pavlus Travel's clients, she's relishing her role. Each day brings new discovery and adventure.
Recently, she customized an incredible pre-cruise itinerary – hotel, flight and day excursions – for valued guests planning to explore Istanbul, Turkey, prior to their Regent Seven Seas cruise.
For Riesenberger, "Saving guests money and helping them plan a once-in-a-lifetime cruise or trip — that's what's most fulfilling."
Important Information from Pavlus Travel
If anything tweaks your interest in this blog and you'd like to talk about a future vacation, please DO call us at 800-528-9300.
Definitely, if you have questions about specific pricing, brochures, savings, itineraries, dates of travel, accommodations, accessible options and so on, please contact us. Again, call us at 800-528-9300 or visit and "live chat" at Pavlus Travel's official agency Web site.
Note to Readers: Please do not use the reply section of this site to ask questions about potential vacation options. Instead, call the number above or visit the Pavlus Travel website. This blog site offers "basic, general information" about travel; it's not designed to provide specific pricing nor is it staffed by travel advisors. Any personal views expressed reflect the anecdotal perspective of the author — simply one opinion by a frequent traveler. The views expressed in the blog above should not substitute in any way for use of a professional travel advisor.