Just in time for "National Wine Day" on May 25, 2023, AmaWaterways is unveiling details of its newest French itinerary, "Flavors of Burgundy," debuting in 2024. Guests will sail along the Saone River and visit a collection of France's most prestigious vineyards. In addition, the upscale river line has introduced its line-up for eminent wine hosts for 2023 and 2024.
Those hosts will be aboard AmaWaterways' river vessels during the line's "Celebrations of Wine River Cruises." Wine enthusiasts can choose from more than 60 hosted departures annually. These wine-themed cruises delve deeply into the flavors of Europe through a menu of exclusive wine and culinary experiences.
Wine Hosts Lead Tastings & Shore Trips 
Since the debut of our 'Celebration of Wine River Cruises' in 2010, we've continued to see increasing demand for these epicurean experiences," says Kristin Karst, co-founder and executive vice president, AmaWaterways. She adds that guests can "sip local wine while sailing through breathtaking wine regions of the world alongside acclaimed North American and European wine hosts."
Each of the "Celebrations of Wine River Cruises" is hosted by a wine professional who interacts with guests through tastings and interactive discussions. The host also accompanies guests on select shore excursions to vineyards and cellars. And guests will enjoy a curated food-and-wine-pairing dinner on board their river vessel.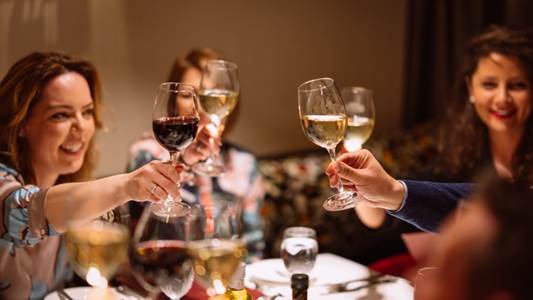 Hosts include vineyard owners, winemakers, certified sommeliers and wine educators. Each host also brings aboard hand-selected wines to serve during a special meal, tastings or seminars, all included in the cruise fare for AmaWaterways' guests.
Some of those wines may come from the expert's own winery. Other selections may be sourced from local wineries along the river cruise itinerary.
60+ Wine-Themed Cruises
In 2023, AmaWaterways is offering more than 60 "Celebration of Wine River Cruises." Here are three examples of wine-themed departures and their wine hosts:
This voyage is hosted by Mark Newman, CEO, Accolade Brands and SteakHouse Vineyards, the latter a California brand. Newman will sail with guests to France's legendary wine capital, Bordeaux.
Sailing on the 140-passenger AmaDolce, guests will head out on shore excursions or walking tours to explore lovely chateaux and vineyards. Plus, they'll enjoy wine tastings in the charming towns of Libourne, Blaye, Bourg, Pauillac and Cadillac, all in France.
Travelers have the option of extending their stay with a pre-cruise land package of two-nights in Bilbao, Spain, and two-nights in San Sebastian. That's in the Basque region of Spain. Separately, a post-cruise land package includes two nights in the Loire Valley and one night in Paris.
Visit this link for the complete itinerary, pricing and other details, or contact your personal travel planner for assistance and booking.
Can't go on this departure date? The good news is that guests can choose from eight Bordeaux "Celebration of Wine River Cruises" in June, July, August, October and November 2023.
Guests can choose between two "Celebration of Wine River Cruises" on AmaMagna between Budapest, Hungary, and Vilshofen, Germany, in October and November 2023.
The November 12, 2023 voyage is hosted by Guy Davis, winemaker and owner of Davis Family Vineyards, Healdsburg, CA. Travelers can let wine and music carry them along the Danube River as they sail through Austria, Germany and Hungary.
Guests will enjoy touring, wine tasting, viewing storied capital cities, and tasting regional flavors. Among those are the delicate, apricot-scented wines of Austria's famous Wachau Valley.
While cruising on board AmaMagna, guests will enjoy an exclusive wine festival in Spitz, Austria. Travelers can extend their journey with pre- or post-cruise land packages in Budapest and Prague, Czech Republic. Check out the itinerary, pricing and more details here.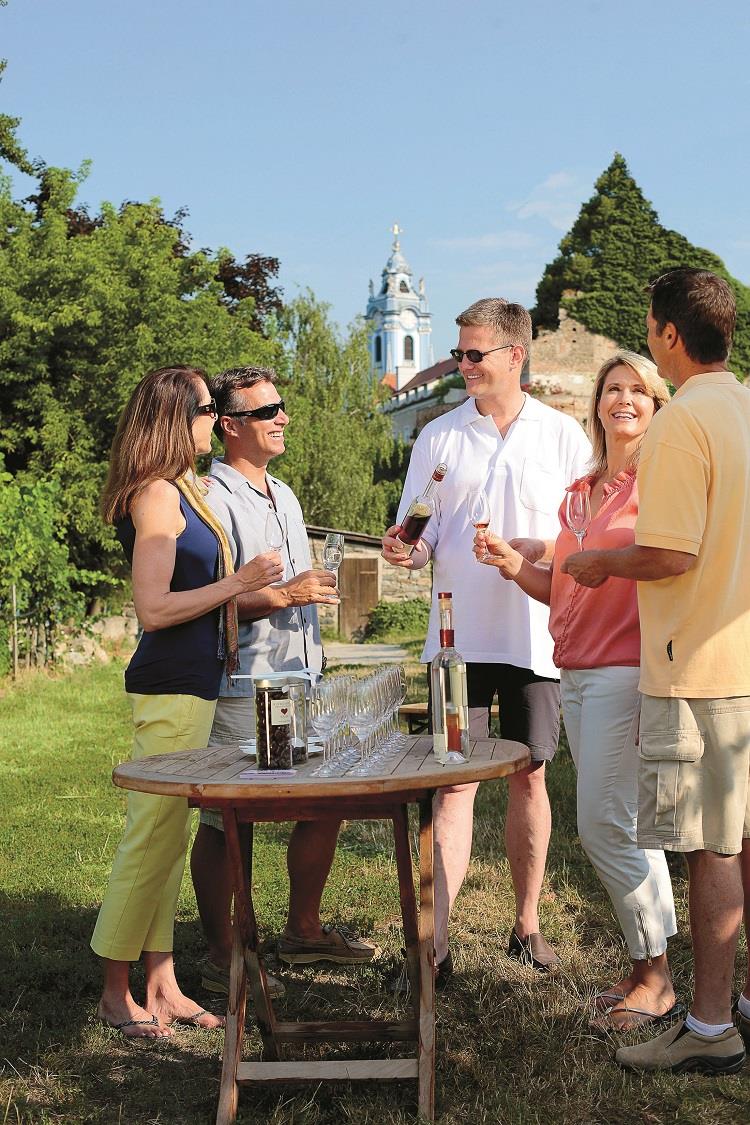 Guests can choose from three wine-themed "Captivating Rhine" sailings including this one in August and November of 2023. On this November 9, 2023, voyage, Anna-Maria dos Remedios, winemaker and owner of Idle Hour Winery, Oakhurst, CA, will serve as wine host.
During thiss seven-night wine-themed journey along the Rhine River, travelers will have opportunities for multiple wine tastings plus a vineyard hike in Rudesheim, known for its Riesling wine. Guests will sail on the 156-passenger AmaSiena. At press time, cruise fares started at $2,999 per person, double occupancy.
Here's the full 2023 "Captivating Rhine" itinerary to check out; dates are also available in 2024. If interested, be sure to contact a professional travel advisor for questions and booking.
In addition, guests can extend their journey with a two-night pre-cruise land package in Amsterdam, The Netherlands, or a post-cruise Switzerland land package with two-nights in Lake Lucerne and two-nights in Zurich.
New "Flavors of Burgundy"
In addition, "the interest for the fascinating world of French wines is such that we decided to specially curate this new 'Flavors of Burgundy' itinerary," Karst emphasizes. On this newly designed itinerary between Dijon and Lyon, France, guests will enjoy crisp wine tastings in such destinations as Seurre, Tournus, Macon and Lyon.
"Guests will also stroll through some of France's most iconic vineyards and charming chateaux," says Shelby Steudle, president, Pavlus Travel. "And, of course, they'll sip and savor regional cuisine, both ashore and on board."
Desire to learn more? Check out this exclusive video about the "Flavors of Burgundy" itinerary. Then, contact a personal travel planner to smooth the process of setting up the perfect vacation.
Important Information from Pavlus Travel
If anything tweaks your interest in this blog and you'd like to talk about a future vacation, please DO call us at 800-528-9300.
Definitely, if you have questions about specific pricing, brochures, savings, itineraries, dates of travel, accommodations, accessible options and so on, please contact us.
Again, call us at 800-528-9300 or visit and "live chat" at Pavlus Travel's official agency Web site.