Much is fabulous about overseas travel, but there's also much to delight right here within or from the U.S.A. Here are three new American vacation journeys that The Meandering Traveler suggests checking out.
The first is a river cruise within the U.S. heartland. The second is an ocean cruise roundtrip from Seattle, WA, to Alaska, the 49th U.S. state.
(See photo of American Melody by American Cruise Lines above.)
The third is a new roundtrip ocean sailing to the Caribbean (including a port call at San Juan, Puerto Rico, a U.S. territory) from Port Canaveral, FL. Consumers often couple that type of cruise with a beach stay along the Space Coast, an eco-adventure in Central Florida, or an Orlando theme park trip.
1. The Great Outdoors, Close to Home
Small-ship American Cruise Lines (ACL) offers a new 10-night "Great Smoky Mountains National Park" itinerary. Operating between Nashville, TN, and Knoxville, TN, it encompasses eight U.S. ports.  
The good news is that if you haven't planned your vacation yet, four departures are offered for next year. In addition, you can pick "your preferred style" of ship — either an ACL paddlewheeler or Modern series riverboat.
Cruisers will experience the Tennessee River Valley's diverse beauty — ranging from forests to open plains and the Appalachian Mountains. This is a region that's also famed for Muscle Shoals recording studios, Civil War battles and space rocket development. In Nashville, TN, guests can also delve into country music and bourbon heritage.
Back aboard, they'll relax in public spaces of their pampering ACL ship. Shown below, for instance, is the River Lounge of American Melody.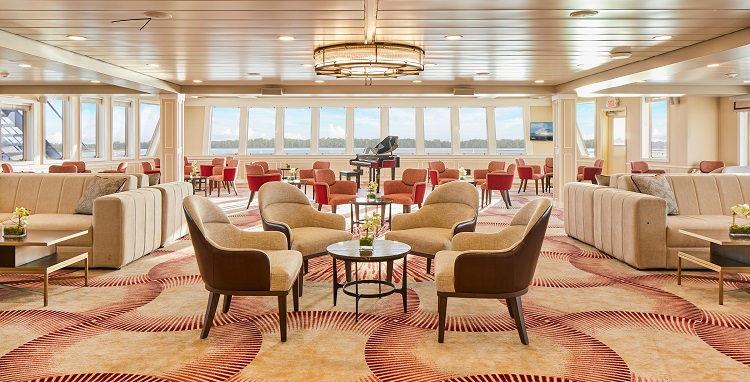 American Vacation: The Great Smokies
The top highlight of the cruise for many, though? It's likely the opportunity for two days of exploring Great Smoky Mountain National Park. Straddling the North Carolina and Tennessee borders, the park is a landscape of great natural beauty.
U.S. National Park rangers at the Sugarlands Visitor Center will offer information about the park, its history and inhabitants. Another park option is to take the ACL excursion to Cades Cove, where Europeans settled in the late 1800s.
Travelers to Cades Cove will view restored churches, old grist mills, and pioneer log cabins. It's a spectacular eco-area with views of mountains, wildflower-covered meadows and lovely landscapes.
Other ports of call on this itinerary include Chattanooga and Savannah, TN; Decatur and Florence, AL; and Paducah, KY. In Paducah, don't miss the National Quilt Museum.  It's truly an art museum in its own right. The hand-crafted quilts on display reflect incredible creativity.
Plus, one day on this itinerary the ACL vessel will navigate along Lake Barkley and the Cumberland River.
American Vacation: Four Smoky Mountain Sailings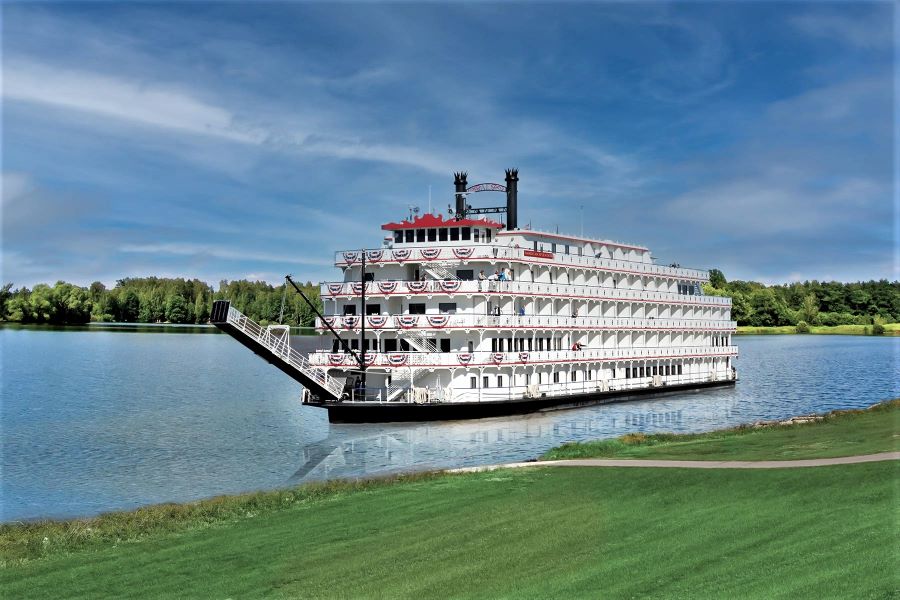 Visit the American Cruise Lines website for more information on all these journeys and ship details. Pricing varies by availability of accommodations and seasonality. Three of these journeys sail from Nashville to Knoxville, while the October 16 sailing is in reverse. 
The 180-passenger American Symphony, a Modern Riverboat, will depart May 25, 2024; at press time, fares started at $7,575 per person, double occupancy.

Paddlewheeler

American Splendor,

which also carries up to 180 passengers, will depart on September 4, 2024. When we checked, pricing started at $6,925 per person, double occupancy.

The 180-passenger American Melody, a Modern Riverboat series vessel, operates two voyages next year. One is on September 28, 2024, and another sets sail on October 16, 2024. At press time, pricing for both departures started at $7,575 per person, double occupancy.
Again, here's the website link for American Cruise Lines to learn more about this specific itinerary. Remember, prices are always subject to change, but this will give you a good indication of the fares.
"So, after you've checked out the 'Great Smoky Mountains National Park'  itinerary, give us a call to discuss the best accommodations options for your personal travel style, any pre- or post-cruise options, as well as — best of all — any promotions, added discounts or amenities," suggests Shelby Steudle, president, Pavlus Travel.
2. Alaska and Beyond!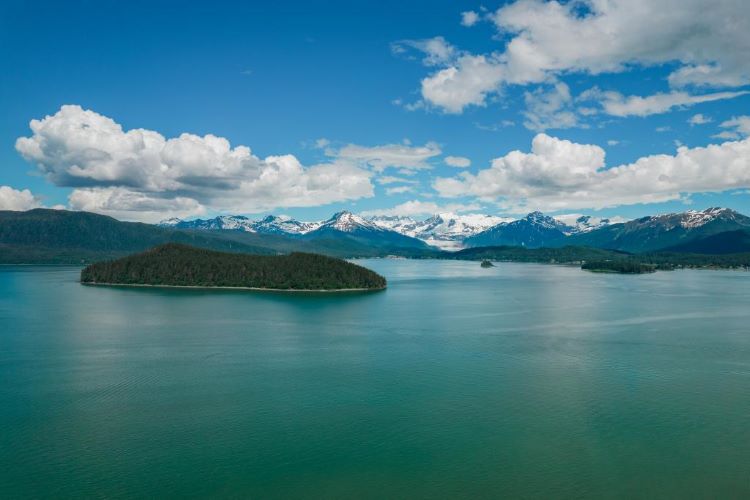 Choices abound if you're thinking of Alaska, the 49th state, as a potential cruise destination for 2024. Many lines have debuted new voyages, among them Alaska veteran Holland America Line.
From April through September 2024, guests can embark on six different Holland America ships on diverse Alaska itineraries. Vessels include Eurodam, Koningsdam, Nieuw Amsterdam, Noordam, Westerdam and Zaandam.
These ocean ships will sail 117 week-long Alaska voyages as well as some longer, 14-day journeys. Every voyage includes a visit to one or more of these iconic glacier areas: Glacier Bay National Park, College Fjord, Dawes Glacier, Hubbard Glacier or the Twin Sawyer Glaciers of Tracy Arm.
Holland America Line's Cruisetours can extend the journey by combining a cruise with an overland adventure to Denali and Canada's Yukon Territory.
"Holland America Line is the only cruise line that ventures deep into the wilds of the Yukon," explains Pavlus' Steudle. "So, if you're interested in visiting Whitehorse and also exploring Gold Rush history in the heart of the Yukon at Dawson City, this is one appealing option to consider."
American Vacation to Alaska and the Arctic Circle
Most notably from our end, though, the cruise line is debuting a new 28-day "Alaska Arctic Circle Sojourn" itinerary in 2024. Best of all? "While this robust journey departs within the continental U.S. and calls throughout Alaska, it also sails to the Arctic Circle — adding a unique touch of adventure too,"  emphasizes Pavlus' Steudle.
Departing on June 9, 2024, the 1,964-passenger Westerdam will sail roundtrip from Seattle, WA. Guests will cross the Arctic Circle, and also celebrate the Solstice in Nome, AK.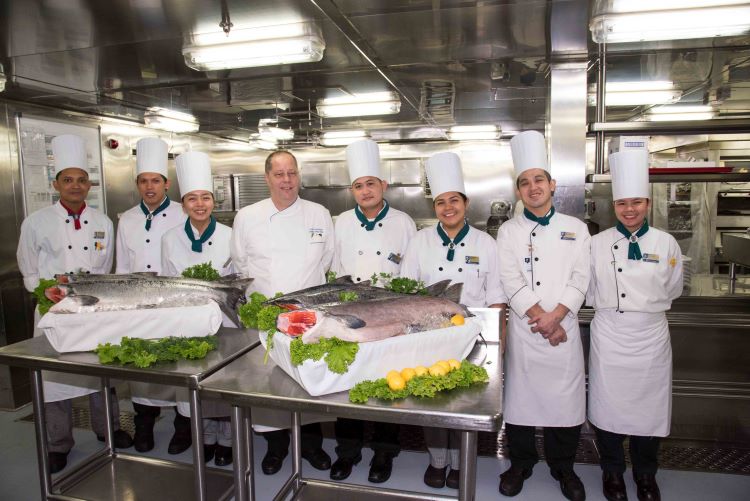 If desired, they can venture out on an excursion to look for bears — very large Kodiak bears — on remote Kodiak Island. The ship also will overnight in Seward (Anchorage), allowing plenty of time for cruisers to explore there.
Other Alaska ports of call will include Ketchikan, Sitka, Valdez, Haines (Skagway), Juneau and Wrangell. Plus, there's another port call at Prince Rupert, B.C., Canada.
Scenic glacier viewing is on tap too. The ship will visit Glacier Bay National Park, the Hubbard Glacier, Tracy Arm and College Fjord. Along the Alaska journey,  guests will enjoy fresh Alaska seafood among the wide variety of culinary options aboard.
Plus, there are several other days of scenic cruising so guests can relax aboard, luxuriate with a spa treatment, and listen to enrichment lectures, among other activities.
American Vacation: Westerdam Options
At press time, top suites for this Westerdam itinerary to Alaska and the Arctic Circle were sold out. But still available to book are:
Inside cabins starting at $5,459 per person, double occupancy
Ocean view staterooms from $7,409 per person, double occupancy
Veranda staterooms from $10, 559 per person, double occupancy
Again, here's a link to Holland America's website page about this new, 28-day "Alaska Arctic Circle Sojourn" itinerary in 2024.  "To discuss this voyage, its inclusions, accommodations, and the best deal with an unadvertised discount or amenity, contact Pavlus Travel," notes Steudle.
3. Expanded Sailings from Florida Ports
Celebrity Cruises, which traditionally has sailed — and will continue to sail — from Port Everglades in Greater Fort Lauderdale, FL, is also branching out more within the Sunshine State.
During winter 2024-2025, Celebrity Apex, Celebrity Constellation, Celebrity Equinox, and Celebrity Summit will embark from Port Everglades or two other Florida ports. Those include Port Canaveral, along the Space Coast, and Port Tampa Bay, within the central western coast.   
Most notably, a sailing from Port Canaveral can be easily coupled with a beach resort stay along the Space Coast or in Daytona Beach. Often Port Canaveral travelers opt to combine their Caribbean voyage with an Orlando theme park stay too.
Celebrity's voyages sail from Florida ports to such destinations as the Bahamas, Cayman Islands, Belize and Puerto Rico. The American flag was raised over Puerto Rico in 1898 during the Spanish-American War. The U.S. won that war with Spain and today the island is an unincorporated U.S. territory.
San Juan Highlights
Highlights of a San Juan visit? The city has amazingly well-preserved fortresses and an Old City that cruisers enjoy exploring.
Outside the city, one good option for eco-enthusiasts is a visit to the 29,000-acre El Yunque National Forest.  Did you know that El Yunque is the only tropical rainforest in the national forest system? Yes, it's administered by the United States Department of Agriculture's Forest Service.
As we reported in a previous blog, select Celebrity itineraries from Florida also will sail into sister line Royal Caribbean International's Perfect Day at CocoCay. It's the first time Celebrity will call regularly at that private Bahamian island (see photo below). It's a great spot for fun in the sun!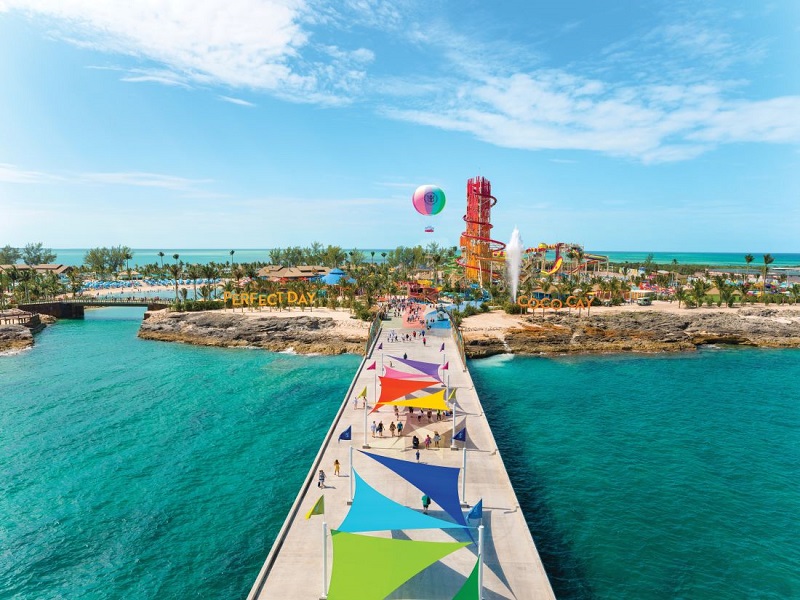 American Vacation: New Port Canaveral Options
For the first time, Celebrity Equinox will offer 20 new itineraries including seven-night cruises out of Port Canaveral along Florida's Space Coast. "We are thrilled to welcome Celebrity Cruises as our new partner and honored to be part of their Caribbean expansion plans," says Captain John Murray, CEO of Port Canaveral. 
With Celebrity Equinox homeported at Port Canaveral, Murray believes there are great opportunities for even more cruise travelers to enjoy the cruise line's high-quality experience, while at the same time, enjoying the comfort and ease of travel provided by the port.
Nearby, travelers also can explore the Kennedy Space Center's Visitor's Complex, plus enjoy beach or shopping time. 
On March 29, 2025, Celebrity Equinox will sail a seven-night voyage with calls at San Juan, as well as Puerto Plata, Dominican Republic, and St. Maarten.
At press time, inside cabin fares started at $839 per person, double occupancy. Ocean view accommodations started at $929 per person, double occupancy, and veranda stateroom fares began at $1,019 per person, double occupancy. To truly splurge, check out The Retreat, with accommodations starting at $3,336 per person, double occupancy. 
Again, here is this Celebrity Cruises itinerary, available on two dates late in 2024 and two early in 2025. Contact your travel advisor for bookings.
American Trip: Parting Thoughts
Whether your great American trip is a close-to-home visit or one farther out yet still departing from a U.S. port, many great options await.
New options include sailing within the heart of America on an American Cruise Lines' river cruise to explore Great Smoky Mountains National Park. Or, you might embark a mid-sized Holland America Line ocean ship conveniently sailing roundtrip from Seattle to Alaska, "America's Last Frontier," and the Arctic Circle.
And fun in the sun is also possible with Celebrity Cruises' new ocean cruise itineraries from Florida ports. Port Canaveral is close to Orlando and Daytona Beach too. That can create the opportunity for a more robust Florida vacation.
So talk with your personal travel advisor today. Don't have one? See Pavlus Travel's contact information below. Happy travels!
If anything does tweak your interest in the story and you DO have questions about specific pricing, brochures, savings, accommodations, accessible options and so on, please contact us at  800-528-9300.
Or visit us online at Pavlus Travel's official agency Web site; there you can "live chat" with us online too!
This blog site is designed for "basic, general information" about travel. It's not staffed by travel advisors.
Any price examples used in the above blog are subject to change. They also do not represent the full range of options; a travel advisor can assist with additional information.
Please don't use the Reply Section below if you are asking for pricing, travel dates, accommodations, brochures or other specific requests. Please use the 800 number or online link.