If you're heading to the "Sunshine State" for vacation, whether by land or sea, you'll find many new Florida attractions and activities for 2022. So, talk to your travel advisor, plan your vacation, pack your flip flops, grab your suntan lotion and head out.
Repeating its number one ranking of last year, Orlando is expected to be the busiest rental car market in the country for summer 2022 travel, according to Allianz Partners research. Certainly, many travelers are heading for theme parks.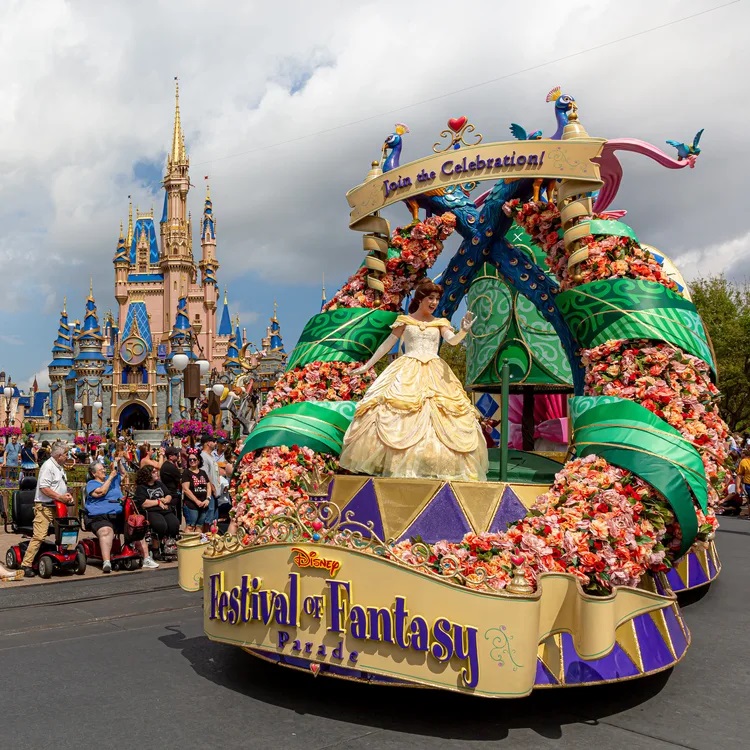 New Florida Attractions at Theme Parks
If you plan a visit to Walt Disney World in the Orlando area this year, check out The Meandering Traveler's recent coverage of What's New at Walt Disney World.
Elsewhere in Orlando, an Arctic-inspired adventure awaits visitors to SeaWorld Orlando. In February 2022, the marine theme park debuted its new, thrilling "Ice Breaker" roller coaster.  Expect four "throws," both backward and forward, plus a deep vertical drop with an angle of 100 degrees.
Just an hour's drive by car west along I-4 is Tampa. In March 2022, Busch Gardens Tampa Bay opened its new "Iron Gwazi." That's billed as North America's tallest, steepest and fastest hybrid roller coaster. Thrills include a 206-foot-tall peak, a 91-degree drop and top speeds of 76 miles per hour.
New Peppa Pig Theme Park 
Seeking an "oinktastic" adventure for family travelers with small children? Well, the world's first Peppa Pig Theme Park opened earlier this year in Winter Haven.
Nestled in Polk County in central Florida, the all-new park has six rides, six themed playscapes, a water play area and other piggy-focused fun experiences. It's also just steps away from the LEGOLAND Florida Resort. Check it out at Peppa Pig Theme Park.
U.S.S. Orleck: Centerpiece of New Jacksonville Naval Museum
Interested in military history? A new Naval Museum is on the horizon for Jacksonville at Pier 1. The official opening is expected sometime this summer.
That said, the museum's showpiece, the U.S.S. Orleck, sailed back into town in March 2022. The ship had just completed an extensive drydock for maintenance/updates.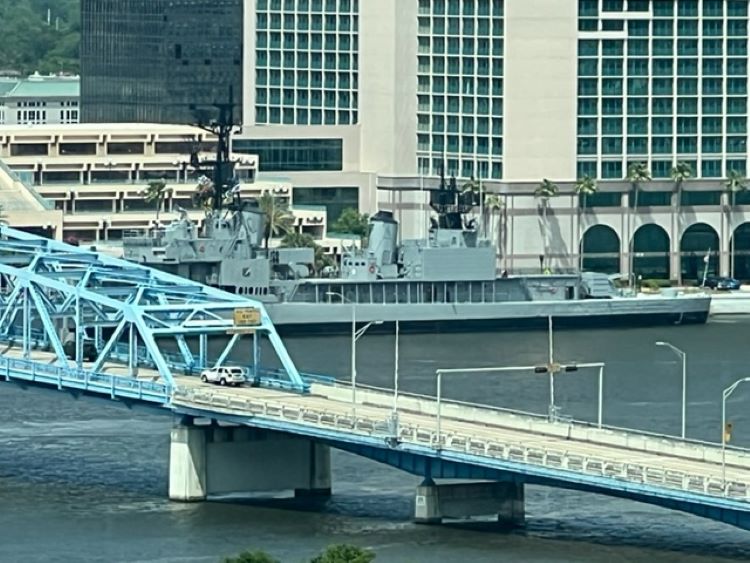 At press time, this World War II-era, Gearing-Class destroyer was easily viewable and docked in downtown Jacksonville. Just head for the area adjacent to the Hyatt Regency Hotel (see photo above) for a good exterior look.
So, while the Jacksonville Naval Museum isn't open yet, military history buffs will likely love seeing its centerpiece — the U.S.S. Orleck, commissioned in 1945.
Vietnam's Grey Ghost
One claim to fame? In the Vietnam War, the U.S.S. Orleck fired 11,000-plus rounds, earning the ship its nickname, the "Grey Ghost of the Vietnam Coast."
In total, it netted 14 battle stars throughout the Vietnam War, five during the Korean War, plus it experienced "Cold War" action. The ship also had a second life of service in the Turkish Navy for many years.
For information as the museum opening nears, visit this Jacksonville Naval Museum website.
Fort Myers:  New Savings Passport & Discovery Challenge
Heading to southwestern Florida's coast? Then it's great to know that visitors have some new options for saving money while touring or dining out. First, check out Visit Fort Myers' recently launched free Mobile Savings Passport.
This passport offers exclusive deals on attractions, restaurants and experiences. For example, when dining at a restaurant, visitors might receive a 10 percent discount, $5 off an entree or a free dessert.
To participate, sign up at explore.visitfortmyers.com. Then, the passport will be delivered to your mobile phone via text. There's no need to download an app.
Redeem the great deals on your mobile phone at participating businesses. Visit the website listed above for the full list of attractions, restaurants and experiences.
New Discovery Challenge
Separately, a new Fort Myers Discovery Challenge rewards those who visit the area's arts and cultural attractions. For example, visitors might take a guided tour of the Mound House that overlooks Estero Bay or walk the Calusa Heritage Trail on Pine Island.
From the famous shell museum on Sanibel Island to Matlacha's art galleries, immersive experiences await. With the Discovery Challenge, just use your phone, check in to each location and you could find exclusive savings and deals.
Even better, you can earn a variety of prizes. The Discovery Challenge ends December 31, 2022. To learn more, visit https://www.visitfortmyers.com/challenge
Updated Bahia Honda State Park in the Florida Keys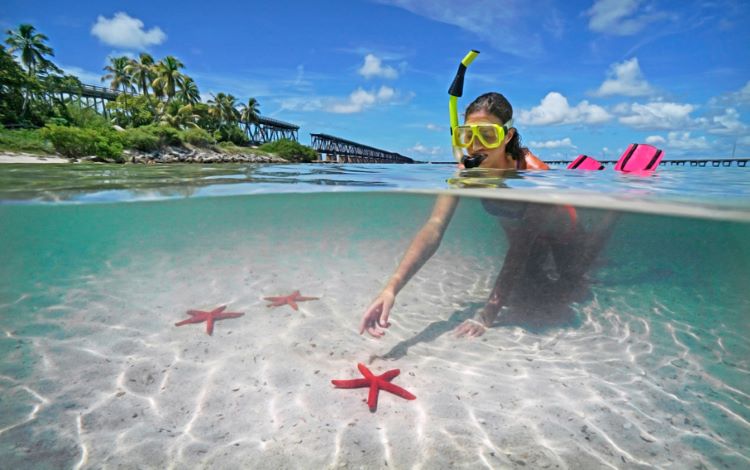 With a name meaning "deep bay" in Spanish, the 524-acre Bahia Honda State Park in the Lower Florida Keys has completed a $2.96 million restoration of its mile-long Sandspur Beach.
Also updated are RV and tent campgrounds, as well as a 155-car parking area and two shower towers at the day-use area.
Travelers driving along the Overseas Highway in the Florida Keys will discover the park at Mile Marker 37. Often visitors enjoy stopping for a beach break at Bahia Honda's pristine beaches, both Sandspur and Calusa Beach, adjacent to the Bahia Honda Bridge.
Park amenities include everything from pavilions to restrooms, freshwater showers, grills and picnic tables. Also, the park offers beach wheelchairs and a mobi-floating chair for in-water accessibility.
Concessionaire Coral Reef Park Co. rents kayaks and operates daily snorkel trips to the reef at Looe Key.
For more information on Bahia Honda State Park, check out www.floridastateparks.org/BahiaHonda.
New Florida Attraction at Kennedy Space Center Visitor Complex
In an ongoing mission to bring the epic story of the U.S. space program to life, the Kennedy Space Center Visitor Complex has launched a new attraction.
Called "Gateway: The Deep Space Launch Complex," it focuses on the present and future of collaborative space exploration. Guests will envision the interstellar travel of tomorrow, while examining what's happening today within the space program.
The exhibit showcases NASA and commercial spacecraft hardware. So, expect immersive displays, a "journey" through space, unique launch viewing opportunities and more.
Replicating Space Travel
Through immersive education, atmospheric effects and a 4D motion theatre, guests will see, experience and feel what it is actually like to travel in space. Here's where to learn more about this new attraction.
Plus, visitors have many more fun things to do at the Kennedy Space Center Visitor Complex including tours throughout the large site to see such buildings as the Vehicle Assembly Building (shown in the photo below).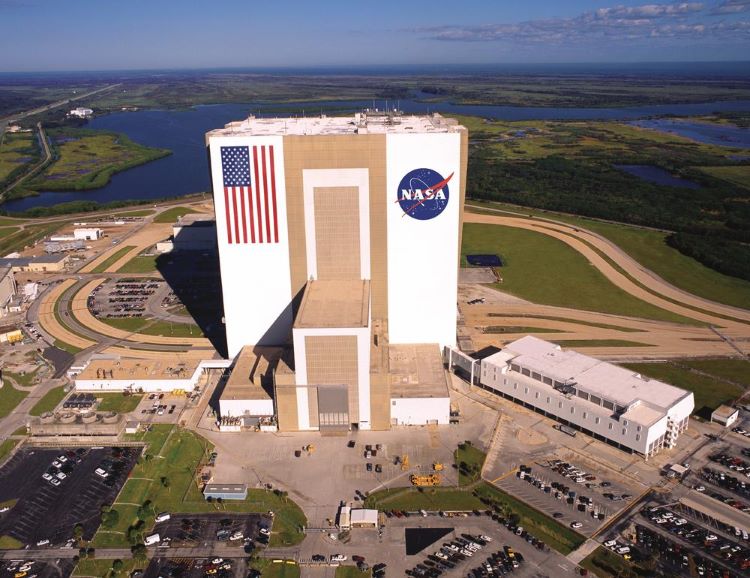 New Florida Options at Naples' Corkscrew Swamp Sanctuary
Eager to experience "the real Florida"? A great choice for visitors is a leisurely stroll along the Blair Audubon Society's 2.25-mile eco-boardwalk at the Corkscrew Swamp Sanctuary. The eco-site is about 30 minutes east of Naples, FL.
Visitors will start at the Blair Audubon Visitor Center with exhibits, artwork and a bird garden. It's the gateway to a Corkscrew Swamp Sanctuary's gentle, wilderness area.
What's new? Now several days a week, skilled "boardwalk naturalists" in khaki uniforms will be positioned along the boardwalk to answer questions and point out the swamp's sites and sounds.
Night walks, swamp tours and other specialized options also can now be arranged for a minimum of eight people in a group.
Bald Cypress Giants
Top draw? That's viewing North America's largest old-growth Bald Cypress Forest. Some of the gigantic trees are nearly 600 years old.
Admission to the Corkscrew Swamp Sanctuary requires advance tickets, which can be purchased online. Timed entry is provided between 8 a.m. and 1 p.m.
Upon arrival, visitors will peruse the exhibits in the welcome center, ask questions of the staff and then head out. Strolling along the elevated boardwalk, travelers will traverse eco-areas of pine flatwood, wet prairie, freshwater marsh and, of course, the Bald Cypress forest.
They'll explore independently on a self-guided tour, or if visiting on a day when the boardwalk guides are present, enjoy a more immersive experience.
Basic entry is $17 for adults, $6 for kids ages 6-14, and free for kids under the age of six. Group walks and other programs carry a higher admission. For all the options and questions, visit the sanctuary's website.
More New Florida Activities
For Florida visitors, much more is new and enticing too in 2022.
New Miami, Fort Lauderdale & Gainesville Exhibitions
Among the slew of new exhibitions debuting at museums across the state in 2022 are these three.
The new "Sherlock Holmes: The Exhibition" in Miami runs through September 5, 2022. If you're a sleuth fan and visiting Miami, you might check out this new exhibit. Combining science, history and culture, it just opened at the Phillip and Patricia Frost Museum of Science.
In Fort Lauderdale, the Museum of Discovery & Science

has debuted the engaging"

Dinosaurs in Motion: Where Art & Science Meet" exhibit, running through September 6, 2022. 
And in northwestern Florida, the Cade Museum for Creativity & Invention has introduced a new, hands-on, interactive "Animationland" exhibit. Running through December 31, 2022, visitors go step-by-step through the process of animated production using storyboarding, sketching, stop-motion movie making, and more.
Wild Developments in Tampa
In west central Florida,  ZooTampa at Lowry Park just opened a new "Florida Wilds" sanctuary for rescued wildlife. Among the permanent residents are three endangered Florida Panthers and three black bears.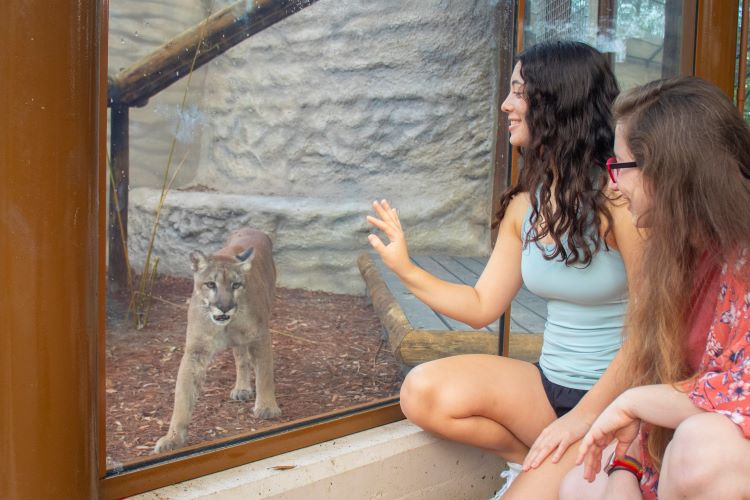 In addition, ZooTampa has debuted a new "Hamadryas Baboon Habitat" within its popular Primate Realm. Plus, it has a new interactive "Stingray Bay" exhibit in a state-of-the-art habitat.
New South Walton Beach Access
In South Walton County, along Florida's Panhandle coast, the new Scenic Gulf Drive Regional Beach Access is expected to open in early summer 2022.  Located at 907 Scenic Gulf Drive, Miramar Beach, the new public beach access will offer free access to 400-feet of sugar-white sand.
It will also offer 20 vehicle parking spaces, nine golf cart parking spaces, bike parking, a large deck plaza, an ADA accessible boardwalk/dune walkover, restroom facilities and a picnic pavilion.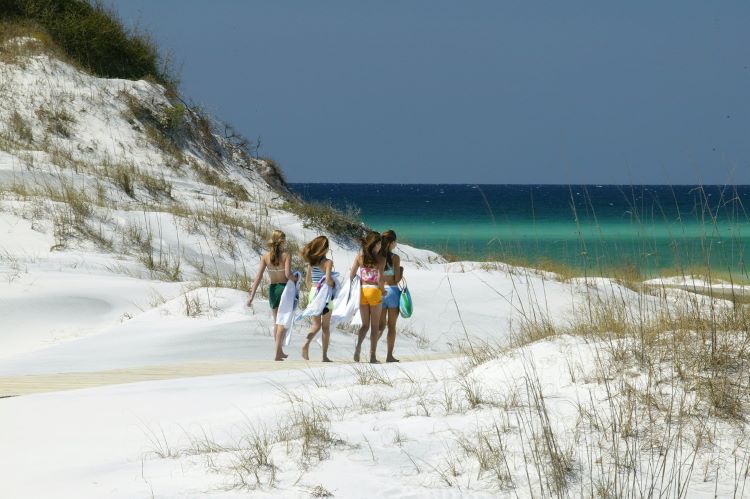 The gulf coast of South Walton County is blessed with white sand beaches. The new regional beach access point, for instance, is one of 10 such access points in the county. Learn more in this press release.
Planning a Florida Visit?
Much more is also new attraction-wise in the Sunshine State this year. One great resource for learning about other attractions and activities is Visit Florida.
So, talk with your travel advisor today about planning a new Florida vacation adventure.  Ask about hotel, resort, theme park, eco-adventure and cruise options.
And don't forget the flip flops and suntan lotion!
Important Notes from Pavlus Travel
This blog site is editorial in nature. It's designed for "basic, general information" about travel; it's not designed to provide specific pricing nor is it staffed by travel advisors.
 So, please don't use the Reply Section below if you're asking for cruise or land pricing, travel dates, accommodations, brochures or other specific requests.
That said, we are most happy and eager to assist you. Here's how…
If anything does tweak your interest and you DO have questions about specific  cruise lines, itineraries, pricing, brochures, savings, dates of travel, accommodations, accessible options and so on, please contact us at 800-528-9300.
Or visit us online at Pavlus Travel's official agency Web site; there you can "live chat" with us too!
Thanks for reading!