It's that time again! The Meandering Traveler has picked its "Top 10 Best Travel Happenings & News" for May 2022. Some are big news announcements. Others are enticing product moves, revealing research findings or new travel services.
So, without further ado, here goes…
1. Top 10: Rotterdam is Christened by HRH Princess Margriet
Dating to ancient Egypt, Greece and Rome, civilizations have christened ships in a traditional naming ceremony. The intent? It's always to ask a higher power (God or gods, depending on religion/era) to protect the new ship and all those who sail aboard her.
On May 30, 2022,  in a spectacular naming ceremony rich with Dutch heritage, Holland America Line tapped into royalty to do that honor. Her Royal Highness Princess Margriet of the Netherlands officially named Holland America's new flagship, the 2,668-passenger Rotterdam. 
Upon arrival, the royal godmother was welcomed at the gangway with a traditional floral bouquet presented by seven-year-old Nora van Dijk. She's the daughter of Nathalie van Dijk, a 15-year Holland America team member in Rotterdam.
Princess Margriet was also greeted by Arnold Donald, president and CEO, Carnival Corporation; Jan Swartz, president, Holland America Group, Rotterdam's Captain Werner Timmers; Ahmed Aboutaleb, the Lord Mayor of Rotterdam; and David and Gisela Gere, mariner ambassadors who've sailed nearly 2,500 days on Holland America.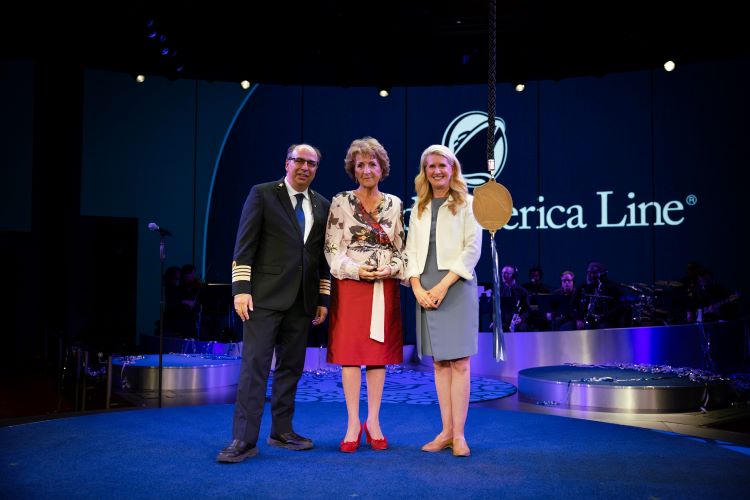 Celebrating Dutch Heritage
"Our heritage is rooted here in the Netherlands, and we are deeply honored to have Her Royal Highness Princess Margriet as godmother of her fifth Holland America Line ship," said Gus Antorcha, president of Holland America Line, in a press statement.
"When Rotterdam was delivered in 2021, we postponed its naming ceremony so we could hold it in Rotterdam, because there's no better place to name a ship than in the city it was named after," said Antorcha. "After a challenging couple of years, we are excited to celebrate this memorable moment in our company's history."
Holland America Line's connection to The House of Orange goes back nearly a century to Prince Hendrik launching Statendam III in 1929. Since then, members of the Dutch Royal Family have christened 11 more Holland America Line vessels.
Summer Voyages in Northern Europe
Throughout summer 2022, the ship will homeport in Amsterdam, The Netherlands. Voyages will include seven- and 14-day Norway cruises. Plus, Rotterdam will head to Scandinavia, Iceland and northerly isles.
At press time, for example, we looked at Rotterdam's seven-day "Viking Sagas" sailing from Amsterdam to several Norwegian ports, departing June 12, 2022. Sample "starting prices" were: $1,019 for an inside cabin, $1,249 for oceanview cabin, $1,499 for a balcony cabin and $2,399 to 3,999 for various suite categories.
Talk to your travel advisor for specifics. Prices are subject to change. For more information, visit Holland America's web page about the newly christened Rotterdam. 
2. Top 10: Air France Steps It Up with 3 "Fs" in Business Class 
There's nothing like a long transcontinental or overseas flight to make one wish for better airline seat design. That's why we're excited about Air France's announcement about its new, long-haul business seat.
In an "upmarket" move, the new design is based on three "F's":
FULL FLAT means that the seat can transform into a bed of 6.5 feet in length, so even tall folks should be comfortable;
Passengers also enjoy FULL ACCESS. Everyone in those new seats will have direct aisle access, a big plus in our book
And then there's FULL PRIVACY as a new sliding door allows passengers to create a private space, out of sight from the other passengers seated in the cabin.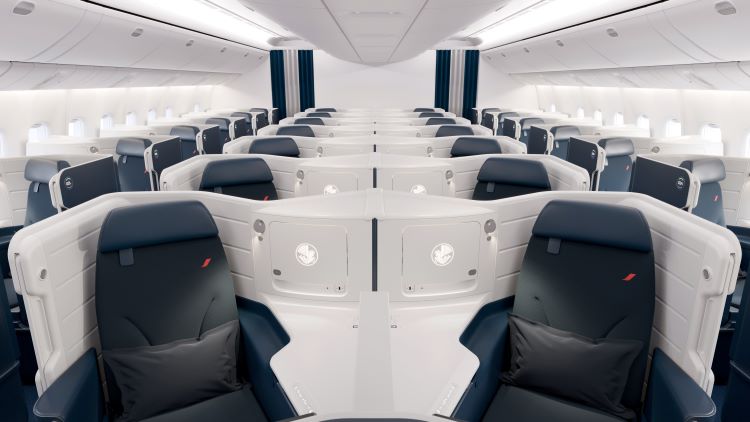 Starting in September 2022
Travelers can expect to see the new seats progressively rolled out on Air France's 12 Boeing 777-300s, starting in September 2022. Each of those jets will be equipped with 48 seats in business class.
Named "Fontainebleau," the first 777-300 aircraft equipped with these new cabins and Wi-Fi capability will fly to New York's JFK International Airport this fall.
In addition, travelers should know that the new seats located in the center of the cabin are equipped with a central panel. It can be easily lowered by pressing it down, creating a convivial space.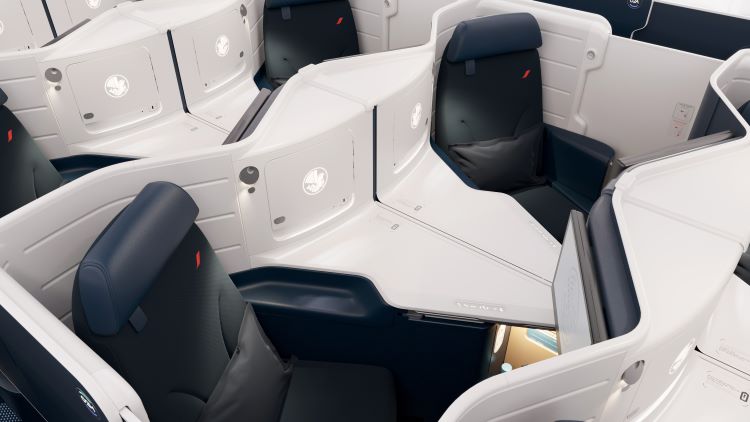 More Seat "Reveals" 
Those business-class seats also will offer a 17.3-inch anti-glare screen with a noise-reducing headset, a new Bluetooth connection that enables passengers to use their headphones and several electric sockets.
Within its premium economy and economy cabins on those long-haul 777-300s, Air France also will introduce its latest recliner-type seat. That's already in use on its Airbus A350.
For the full announcement, visit this Air France site. 
3. Top 10: Travel Rebound & Experiential Focus
Travel is back! If air travel booking trends continue at the current pace, 1.5 billion more passengers are expected to fly globally in 2022 versus pre-pandemic levels. That's the result of new research from the Mastercard Economics Institute.
Released in May 2022, the institute's "Travel 2022: Trends and Transitions" study also found that consumer spending on cruise lines, trains and rental cars is sharply increasing.
Global spending on cruise vacations gained 62 percentage points between January and the end of April, although the level is still below 2019 levels. Passenger rail spending remains 7 percent below.
Meanwhile, hitting the road remains popular. For example, spending on tolls and rental cars is up nearly 19 percent and 12 percent, respectively.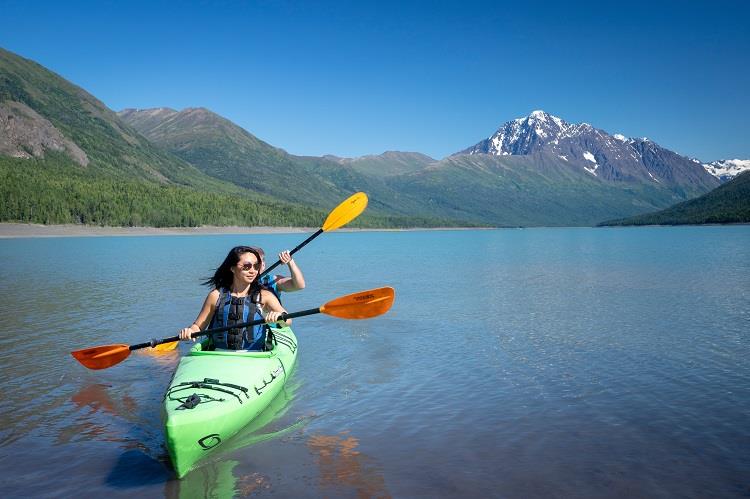 Experiences are Valued
Another key finding? International travelers are spending more on "experiences" rather than souvenirs and purchases in destinations (see photo of kayaking in Alaska above).
Experiential spending is now 34 percent higher than in 2019. Seeing the highest increases in experiential spending are bars and nightclubs (72 percent higher) as well as amusement parks, museums, concerts and other recreational activities (35 percent more).
The United States, United Kingdom, Switzerland, Spain and The Netherlands are now the top destinations for tourists globally.  In addition, international tourist spending on experiences within U.S. destinations grew roughly 23 percent.
For more detail, visit the Mastercard Economics Institute's site.
4. Top 10: American Queen Voyages Launches 1st Expedition Ship
Cruisers typically think of American Queen Voyages for U.S. river sailings. Or, alternatively, the line is known for its small-ship Great Lakes cruising.
But in early May, the small-ship line took a big step. It launched its first, new expedition ship, the 186-passenger Ocean Victory. So, where's it headed?
This summer, Ocean Victory plies Alaska and British Columbia waters. It's now operating 12- to 13-day Alaska itineraries between Vancouver, B.C., and Sitka, AK; a one-night, pre-cruise hotel stay is included.
In one example, at press time, 12-day "Authentic Alaska" cruise fares started at $4,699 per person, double occupancy. Prices are subject to change. Talk with a travel advisor for specifics. Ask about pricing, solo travel, accessible accommodations, departure dates and more, based on your individual needs.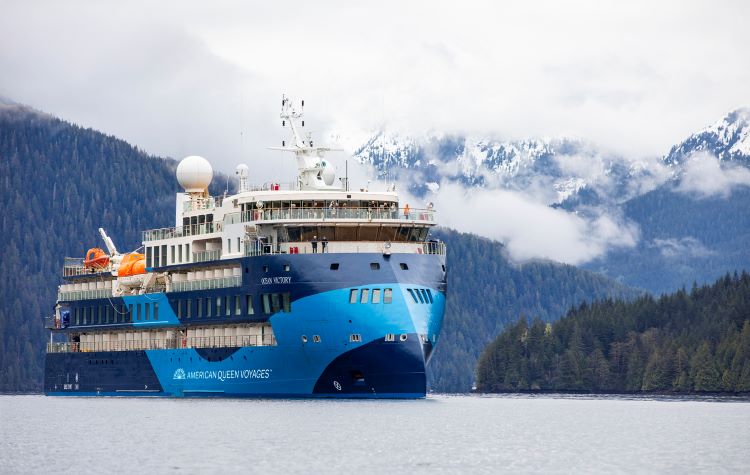 From One Ship to Seven
With an innovative X-bow design, the new expedition ship offers guests a stable, comfortable ride. In addition, Ocean Victory carries a full expedition team aboard. These expedition experts and naturalists will accompany guests during hiking, kayaking and Zodiac rides.
"As we celebrate the debut of Ocean Victory, I am inspired by our growth from a one paddlewheel cruise line, the American Queen, to a fleet of vessels this very day sailing Mississippi, Kentucky, Washington, Prince Edward Island and Quebec," says John Waggoner, founder and chairman, American Queen Voyages.
Waggoner notes that today AQV's seven ships call at more than 125 ports. The small-ship line also now employs more than 670 crew/team members. That far exceeds "even the dreams of this boy of just one boat," he adds.
Real-Time Whale Voices
What's nifty? Ocean Victory hosts marine research by California Polytechnic State University students. In addition, the line has partnered with Dr. Michelle Fournet for the ship's inaugural season.
Serving as director of the Sound Science Research Collective, she's an acclaimed acoustic ecologist. Specifically, Dr. Fournet is an expert in the communications between North Pacific humpback whales.
Hydrophones will be used onboard Zodiac rides for listening to the "real time" voices of Alaska's whales. Guests will also participate in whale tracking.
Ocean Victory's inaugural Alaska season program includes such highlights as Anan Creek Bear and Wildlife Observatory and the historic Five Finger Lighthouse. In addition, cruisers will head out to the Kake Tlingit Village, explore Petersburg's Norwegian culture and gaze at the Waterfall Coast.
For more information, visit www.AQVoyages.com.
5. Riviera River Cruises Adds Lake Geneva/Alps Extension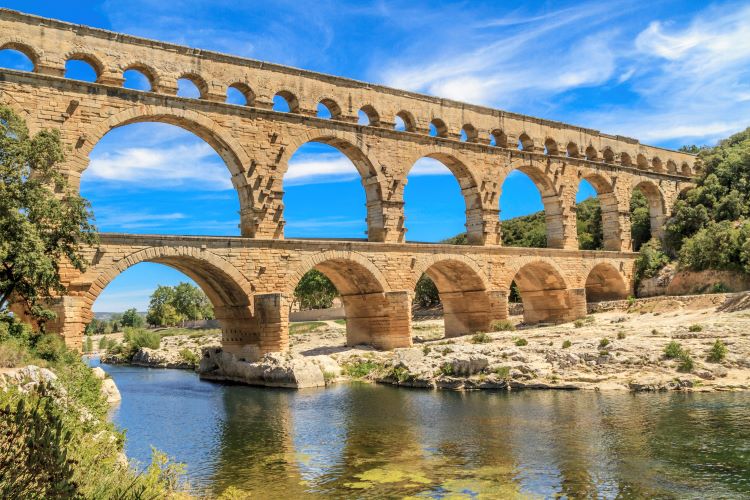 Riviera River Cruises' seven-night "Burgundy, the River Rhône & Provence" voyage cruises the Rhône and Saône rivers. Guests visit Avignon and its extravagant Palace of the Popes, Arles' Roman ruins, the Pont du Gard aqueduct, the limestone cliffs of Ardèche Gorges, provincial Tournon, old town Vienne, Beaune's wine area and France's gastronomic capital, Lyon.
In May 2022, Riviera introduced a new, three-night "Lake Geneva & Golden Pass" extension. After the cruise, guests travel east to Lake Geneva. During the extension, they'll visit Annecy, France, and Switzerland's Montreux Riviera; enjoy a cable car ride to an Alpine glacier; and take a scenic rail journey.
The full 11-day trip is available on select 2022 departures. Starting at $4,048 per person, double occupancy, this cruise includes the seven-night cruise with all meals aboard; three night's hotel accommodations with breakfasts and one lunch; and 11 guided tours and visits.
Talk with your travel advisor about specifics for your individual situation. Go here to see the full Riviera River Cruises itinerary including extension.
6. Top 10: Atlantis Paradise Island Debuts Concierge Platform
In May 2022, Atlantis Paradise Island, a highly popular Bahamian resort, announced the introduction of Sapphire Services. That's the resort's new "concierge platform" dedicated to creating extraordinary and one-of-a-kind guest experiences.
How does it work? A dedicated team of concierge specialists will guide guests in creating rare and personalized itineraries. Guests can choose experiences within the resort or elsewhere in the Bahamas.
So, use your imagination. Pick your passion. Talk to the concierge about Junkanoo and art walks with well-known Bahamian artists; private or semi-private chartered flights from South Florida with Tropic Ocean Airways; and day trips to nearby family islands by boat.
Culinary Adventures, Ecotourism
Culinary adventures? Yep, the resort will set those up on land or sea. Other curated guest experiences include one-on-one, behind-the-scenes educational tours at Dolphin Cay and Atlantis' fish hospital or, alternatively, turtle release excursions to Rose Island.
Guests who want to "give back" can opt for ecotourism opportunities such as mangrove planting and coral reforestation.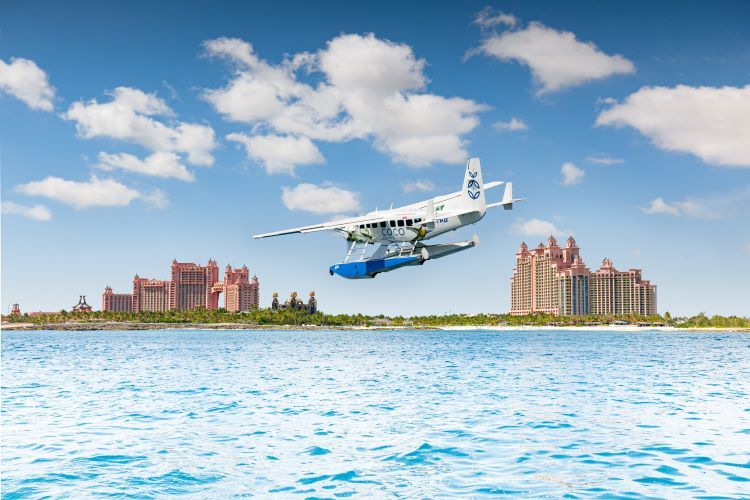 Available now, adventurous guests can reserve a seaplane with Atlantis' partner, Coco Bahama Air, to Kamalame Cay on remote Andros Island. The itinerary will include chauffeured roundtrip car service from Atlantis to Nassau's Odyssey Airport.
From there, guests will enjoy the scenic seaplane ride to Kamalame Cay and a sea-to-table lunch under the cay's famous palapa. Other fun? Guests can go snorkeling, bonefishing or enjoy a pampering spa treatment within an overwater spa.
Other Seaplane Excursions 
Later this year, Atlantis Paradise Island will offer other seaplane excursions to Spanish Wells and Harbour Island.
Boat loving travelers currently can enjoy day tours to Exuma and Eleuthera by water with Pieces of 8, a Nassau boat charter company. Those day tours start at a private dock at Atlantis Marina.
Because Sapphire Services programs are designed to be individually customized, it's best to chat with your travel advisor. Or, check out SapphireServices.com.
7. New Michelin-Starred Chef for Venice Simplon-Orient Express
Culinary buffs who love luxury train service can celebrate! This spring, we learned that Chef Jean Imbert, a Michelin-starred French chef at Hotel Plaza Athenee Paris and Le Restaurant Monsieur Dior, has been appointed as the executive chef of Venice Simplon-Orient-Express.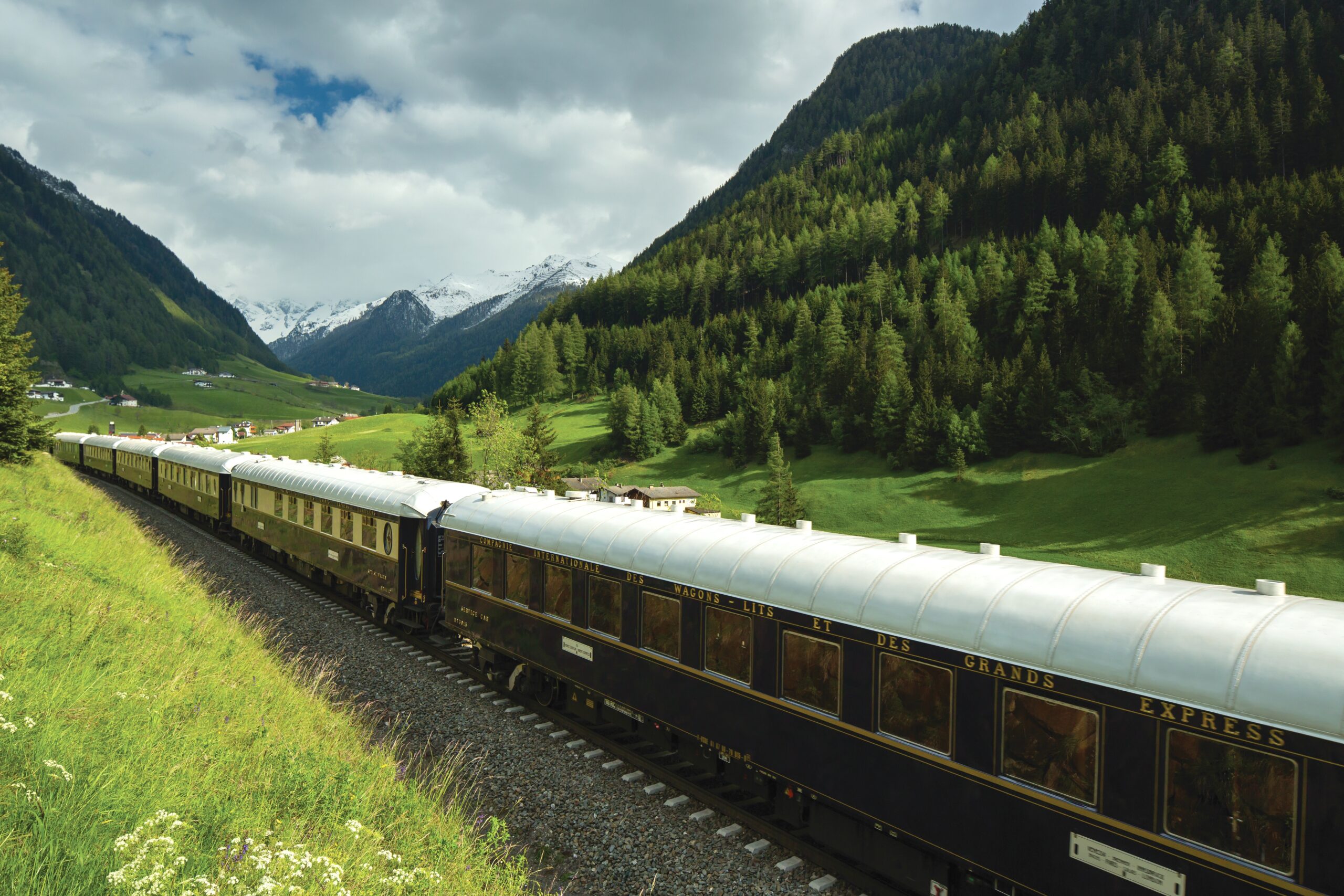 Chef Imbert will oversee all culinary touchpoints whether that's a private dinner in one of the six Grand Suites, canapes during aperitivo hour in the 3674 Bar Car or a celebratory buyout of the train's 17 art-deco carriages.
His culinary vision will come to life through seasonal menus that incorporate ingredients from local farmers, producers and artisans, plus guest experiences at destinations the train visits throughout Europe.
In addition, Chef Imbert has re-designed the visual identity of the Venice Simplon-Orient-Express' three 1920s restaurant cars. Those cars –L'Oriental, Etoile Du Nord and Côte d'Azur — have new mood lighting, new menu design and art-adorned French porcelain dinnerware.
Historic & Modern Perspectives
It's important to note that the original Orient Express was a different venture. Created in 1883, that storied, long-distance passenger train service was operated by the Belgian company Compagnie Internationale des Wagons-Lits (CIWL). It ceased operations in 2009.
In contrast, the Venice Simplon-Orient-Express was originally created by Belmond's founder, James B. Sherwood just a few decades ago. However, what's neat is that the current luxury train operation uses some of the original 1920s and 1930s CIWL train cars.
Certainly, that helps evoke the age of glamour in rail travel. Today, travelers can take the classic route from London to Venice (where Belmond also has two chic properties, Cadogan and Cipriani, respectively).
Or, they can opt for the once-a-year, six-day rail journey from Paris to Istanbul. This year, the train will operate through November 2022.
There are six Grand Suites on the train: Istanbul, Paris, Venice, Vienna, Prague, and Budapest. Each features a private bathroom with shower, double bed and living area with underfloor heating.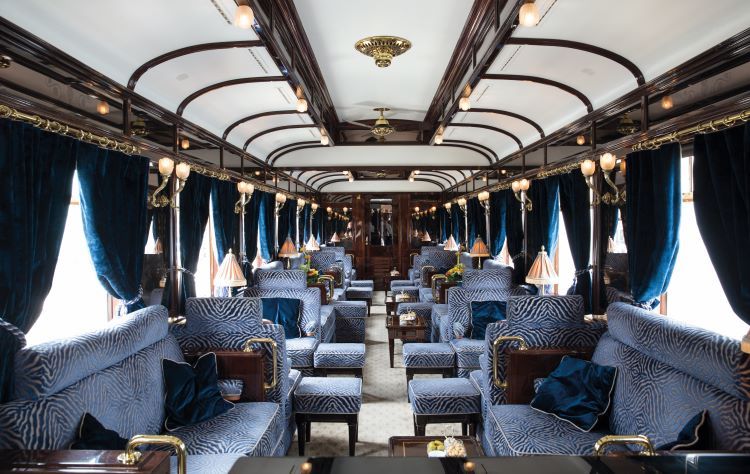 Amenities include a personal, 24-hour cabin steward, as well as free-flowing champagne, in-suite dining and private transfers to/from the train.
Fun Facts 
Fun facts? Approximately 1,700 bottles of Champagne are served in a season on the Venice Simplon-Orient-Express.
Prefer a cocktail? One good choice is the "Agatha Christie," the train's most popular cocktail with "secret" ingredients from the train's route of travel. More than 1,000 of these cocktails are served throughout the season.
At press time, sample rates for the trip from London to Venice started at £2,451 (approximately $3,103) per person, double occupancy, in a Twin Cabin; £11,500 ($14,498) per person in a Grand Suite. Conversion rates are approximate and based on exchange rates at press time; all rates are subject to change
Check with a travel advisor for specific details on departures and pricing.  For general information about the train, visit https://www.belmond.com/trains/europe/venice-simplon-orient-express/
8. Top 10: New Alaska Cruise Ship Destination to Open in 2023
Alaska is one of the hottest regions for cruise travel. Many guests are repeat travelers. So, having new options is always a plus.
The Meandering Traveler has learned that a new Alaska cruise ship destination will open near the Tlingit village of Klawock in May 2023. Spanning 16 acres, the site is being developed on the Pacific coast side of Prince of Wales Island in southeastern Alaska.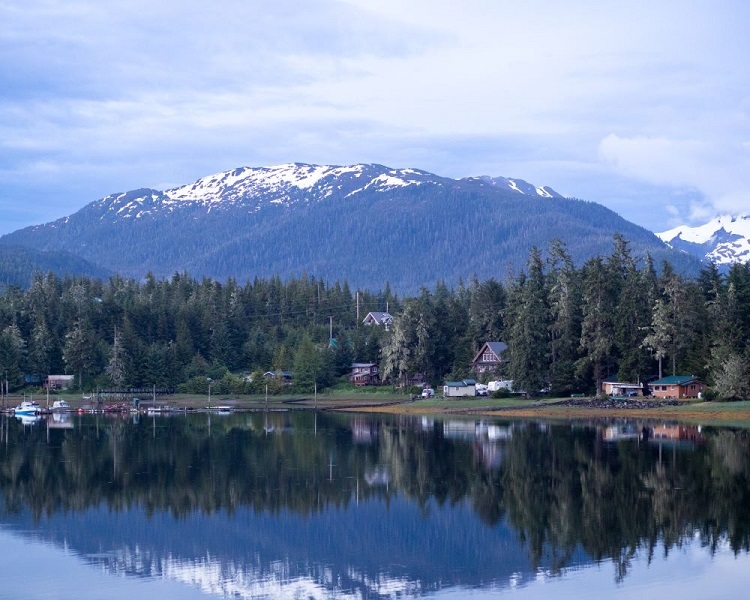 In late May 2022, Alaska Native businesses Na-Dena` LLC and Klawock Heenya Corporation announced initial plans for the new destination. Cruisers can expect to have options for sport fishing, culinary experiences, wildlife viewing and totem carving traditions.
The destination is a joint venture between Alaska Native corporations Doyon, Limited and Huna Totem Corporation. The latter is known for developing Icy Strait Point. The partners will work alongside Klawock Heenya Corporation, an Alaska Native village corporation that represents the Tlingit people from Klawock.
Two Fjord Entrances
The new Klawock port is well-positioned to accommodate ships traveling both northbound and southbound, as it has two separate fjord entrances. Scenic views? You bet. Sailing in and out of the port, cruisers will view spectacular scenery including mountains and islands.
The port island connects by bridge to Prince of Wales' vast road system. So, cruisers will have options for tours around the island and to other communities. Look for a series of guest attractions and tour products that embrace Klawock's totem carving traditions, the abundance of local wildlife and the area's fishing industry.
What's ahead? It's a bit too early for specifics on the activities and pricing, but look for more cruise line visits for the 2024 and 2025 seasons, the partners say.
If you're instead already planning to cruise in Alaska waters this summer, check out our blog about "What's New in Alaska for 2022?"
9. MSC World Europa Will Debut Enhanced MSC Yacht Club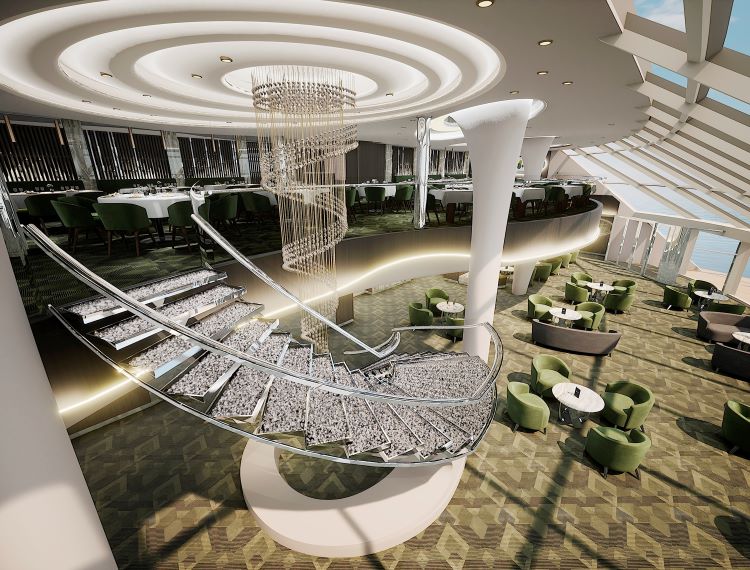 When the new MSC World Europa debuts later this year, the 6,774-passenger MSC Cruises ship will offer an enhanced MSC Yacht Club.
Yes, this is a certainly a humongous ship with lots of guests. But, travelers seeking a more intimate and pampering aura have a good option in the key-card-only-accessible yacht club, a pampering "ship within a ship" enclave.
Yacht club guests will discover a gorgeous complex of top suites and staterooms. They'll also have access to an exclusive lounge, bar, restaurant, yacht club pool, whirlpool, concierge, 24-hour butler service and much more.
What's New?
So, what's new for the MSC Yacht Club on MSC World Europa?
A new two-deck, forward Sundeck;

Two new, multi-room Owner's Suites;

New Duplex Suites with private balconies on two levels;
Exclusive massage rooms for yacht club guests will be a new addition to the MSC Aurea Spa, as well as unlimited use of the thermal area.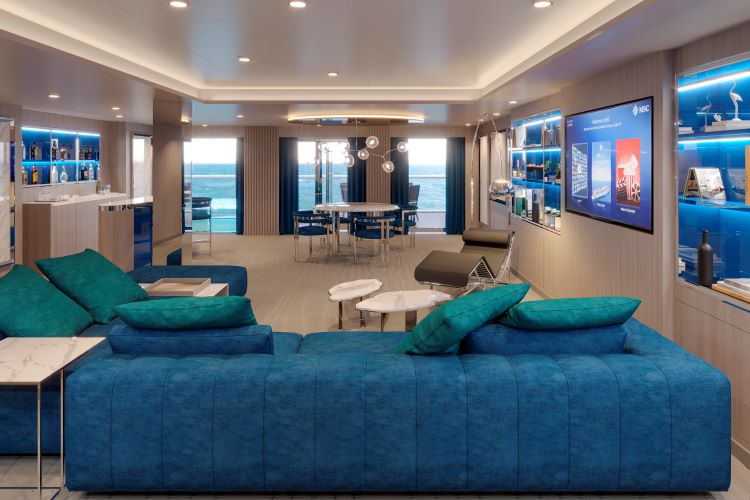 The MSC Yacht Club is available on all
Fantasia, Meraviglia, Seaside
and
World
class ships. To find out more about the MSC Yacht Club,
click here
.
10. Top 10: RSSC Celebrates with 30th Anniversary Voyages 
Regent Seven Seas Cruises has introduced a new collection of 30th Anniversary Voyages. For example, they'll take guests to Africa, Alaska, Asia, Canada & New England, the Caribbean, Mediterranean, Northern Europe and South America.
"We are incredibly excited to be celebrating our pearl anniversary, three decades of setting the standard in luxury travel, and I cannot wait to see what the next 30 years will bring," said Jason Montague, president and CEO, Regent Seven Seas Cruises.
A Bit of History 
Three decades ago, Regent Seven Seas Cruises, formally known as Diamond Cruise and then Radisson Seven Seas Cruises, introduced a new era of all-inclusive luxury cruising with the world's first twin-hulled cruise ship, the 350-guest Radisson Diamond.
In 1999, the brand welcomed Seven Seas Navigator. Then in 2001 the world's first all-suite, all-balcony ship, Seven Seas Mariner, was launched. In 2003, the brand added a third ship, Seven Seas Voyager.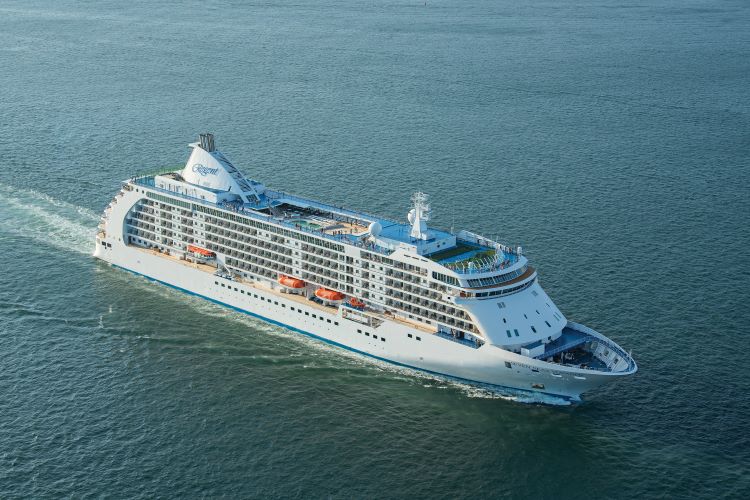 In 2006 the company rebranded to Regent Seven Seas Cruises to position itself firmly in the ultra-luxury space. In July 2013, the line announced that it would build the world's most luxurious ship in the modern era.
Accommodating 732 guests, Seven Seas Explorer marked the luxury line's third all-suite, all-balcony ship; it debuted in July 2016 and was christened by Her Serene Highness Princess Charlene of Monaco.
In February 2020, new sister ship Seven Seas Splendor began cruising with a $5 million curated, fine art collection. The brand's next ship to welcome past and future guests will be Seven Seas Grandeur, beginning service in late 2023.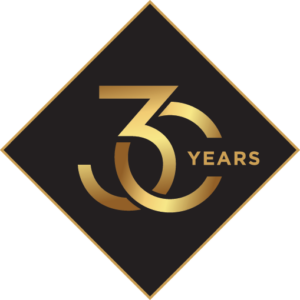 30th Anniversary Voyages
Ranging from seven to 21 days, 30th Anniversary Voyages on each of the line's five ships will feature commemorative pins and gifts.
Other celebratory perks will include an anniversary party on each voyage; specialty cocktails; one-of-a-kind dining options; and special entertainment.
As a thank you to loyal past guests, Regent Seven Seas also will offer double Seven Seas Society savings on these voyages.
For instance, guests can celebrate with the "Exotic & Iconic" on a cruise from Dubai to Singapore aboard Seven Seas Explorer. Or, they might explore the "Wines, Dunes & Wildlife" of Southern Africa aboard Seven Seas Voyager.
Many other 30th Anniversary Voyages are offered too including one close-to-home voyage this fall. Seven Seas Navigator will sail an 11-night "First Glimmer of Fall" cruise to Canada and New England; it departs September 9, 2022. Sample fares at press time started at $9,199 per person, double.
To check out the itineraries, visit RSSC.com/30-Anniversary-Voyages. Talk to a travel advisor about specifics and for booking.