Hot Off the Presses: "The U.S. Centers for Disease Control & Prevention (CDC) Drops One Onerous U.S. Entry Requirement!"
Effective June 12, 2022, Americans no longer must present a pre-flight, negative COVID-19 test to an airline prior to their international flight back to the U.S.
So, if you're eager to book that pampering luxury cruise to destinations in Africa or South America, maybe it's time to consider that!
Not Getting "Stuck"
"Since the start of the pandemic, our U.S. customers expressed that the testing requirement for re-entry is the number one thing holding them back from traveling internationally," says Ellen Bettridge, president and CEO, Uniworld.
"We're thrilled that this barrier has been lifted," said Bettridge. Her line operates numerous overseas luxury river cruises.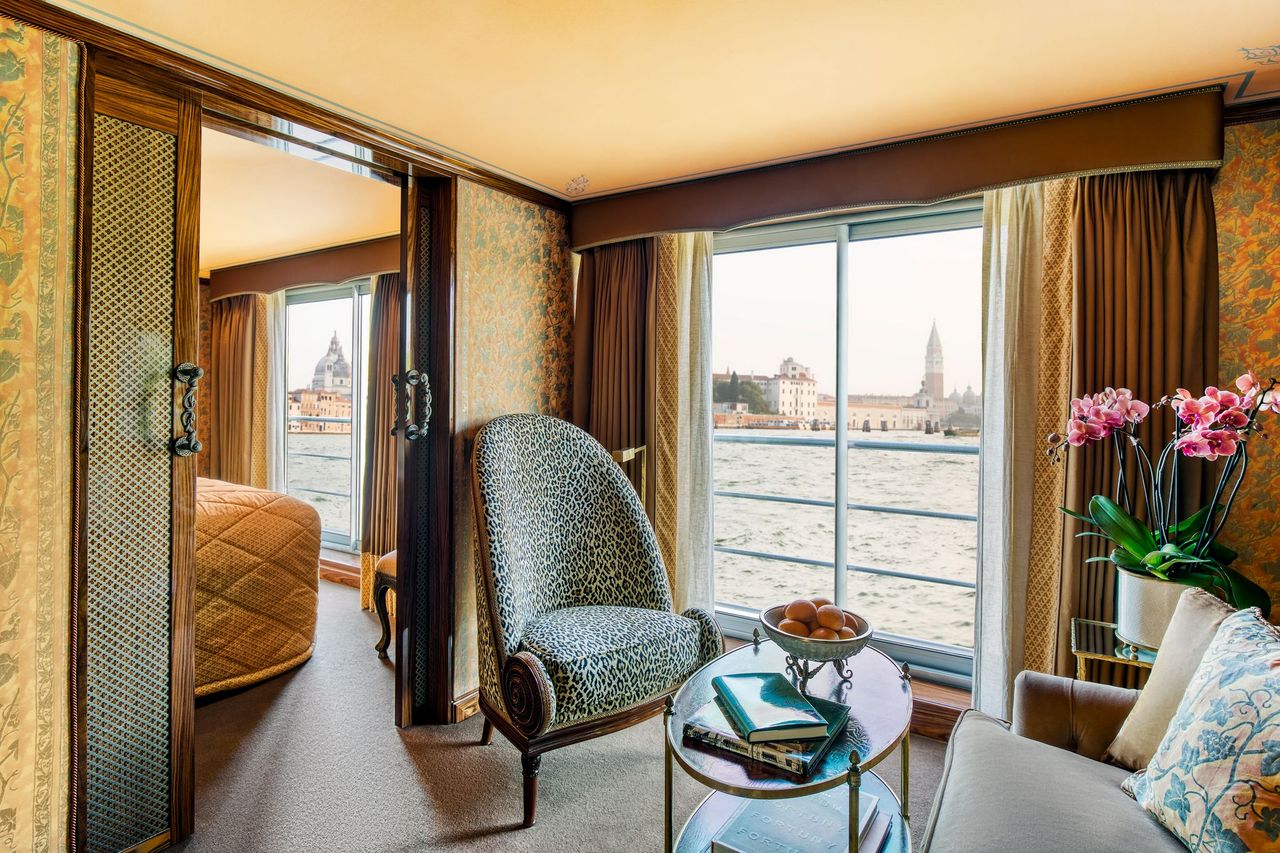 With the new policy, travelers won't have to test pre-flight. They also won't have to fear "being stuck overseas" after a positive COVID-19 test.
In the past, a positive test meant an automatic quarantine. That meant spending a week or even more time in a designated hotel or government-approved housing.
Travelers typically paid for those stays, medical care and food while quarantined too. That said, a few luxury travel companies did assist their guests with those expenses.
But anyone quarantined faced additional testing and often multiple tests. Bottom line? A traveler could not board any flight home until his or her test result was "negative."
Hence, consumers thinking about taking an overseas vacation feared getting "stuck" for weeks. They also worried about any related job, family and monetary results.
CDC Drops Testing: Eases the Return to Global Travel
Now, given the latest CDC action, cruisers and land travelers can simply head for an overseas airport to board a flight back to the U.S. Presto, it's that easy.
One cruise executive explained. "The CDC ending its requirement of a negative COVID-19 test for Americans to reenter the United States is an important step forward in the return to all global travel, including cruising," says Gus Antorcha, president of Holland America Line.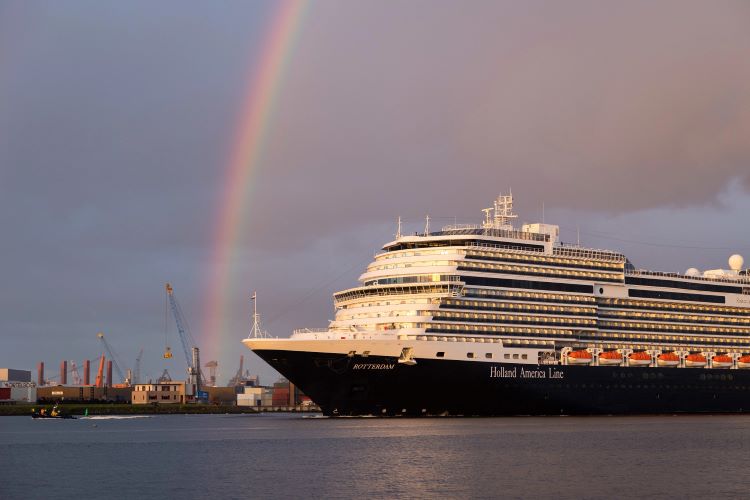 Antorcha adds that 'the change means that U.S. travelers can pursue their love of cruising on Holland America Line voyages from homeports in Europe, Canada and Australia without concern they could be denied entry to return home."
He also believes that the CDC decision "removes a barrier to travel for some guests who understandably wanted to avoid the uncertainty of return testing."
Happy but More Needed
Cruise Lines International Association (CLIA), the trade association representing ocean, river and expedition cruise lines across the globe, believes the CDC's decision is "a strong step forward in easing restrictions."
CLIA also said the decision will contribute to the rebounding of the U.S. economy.
But what hasn't changed? Per CDC requirements, cruise lines boarding passengers at U.S. ports still require a pre-boarding COVID-19 negative test.
CLIA hopes the agency will address that policy too: "As the CDC monitors the improving health landscape and works with airlines to support a smooth transition with the lifting of the pre-arrival testing requirement, we believe a review of pre-embarkation testing requirements for cruise travelers is also in order."
Still, the CDC has made return trips back to the U.S. by airline flights much easier. That's a plus.
CDC Drops Test Rule but Talk with Your Advisor
As the CDC drops its testing rule, other countries too have removed or lessened entry requirements. That makes overseas travel a bit easier for Americans.
Just remember that CDC, government, destination and cruise line policies can change rapidly. So, be sure to talk with your travel advisor. Discuss your specific vacation plans and any requirements.
The CDC's recent removal of pre-flight testing also applies only to those travelers out of the country for under 90 days. Those who've stayed overseas longer will still need to test.
Overall, though, "our clients can feel secure in booking overseas trips without worrying about their return home being delayed," says J.D. O'Hara, CEO, Internova Travel Group. That's the parent company of Travel Leaders Group, of which Pavlus Travel and other agencies are member affiliates.
"With this latest announcement, another layer of complexity in international travel has been removed," O'Hara says. "I'm even more excited about the future of travel."
Travelers can read the official CDC press statement here.
Important Information from Pavlus Travel
This blog site is designed for "basic, general information" about travel; it's not designed to provide specific pricing nor is it staffed by travel advisors.
So, please don't use the Reply Section below if you're asking for pricing, travel dates, accommodations, brochures or other specific requests. 
That said, we are most happy and eager to assist you. Here's how…
If anything does tweak your interest in the story and you DO have questions about specific pricing, brochures, savings, itineraries, dates of travel, accommodations, accessible options and so on, please contact us at 800-528-9300.
Or visit us online at Pavlus Travel's official agency Web site; you can "live chat" with us online too!
In addition, for your own protection, please do not put any personal information (address, phone, email, etc.) in the Reply Section below. Contact us via the phone or Web site link listed above.
Thanks for reading!