Loyal past guests of Crystal Cruises were incredibly sad and in disbelief earlier this year as the ultra-luxury brand ceased operations. In the wake of parent Genting Hong Kong's financial woes, two classic Crystal ships, Crystal Symphony and Crystal Serenity, were "arrested" in the Bahamas. 
They were seized by a Bahamian court on behalf of Genting's creditors. Separately, Crystal Endeavor, the line's new expedition ship, sailed to Europe. Another court took control of that vessel.
During the past few months, the future of the once-storied brand seemed bleak. But this week, Crystal loyalists — some who'd never imagined that they'd sail on a Crystal ship again — received good news.
New Owner for Two Crystal Ships
Here's the scoop! A&K Travel Group Ltd., the travel company owned by Geoffrey Kent and Heritage (the industrial holding company chaired by Manfredi Lefebvre d'Ovidio) has acquired both Crystal Symphony and Crystal Serenity.
Reportedly, the group bought the ships for $25 million and $103 million, respectively. Crystal Symphony, which entered service in 1996, is the older of the two.
The larger Crystal Serenity (shown in the photo below) launched about two decades ago.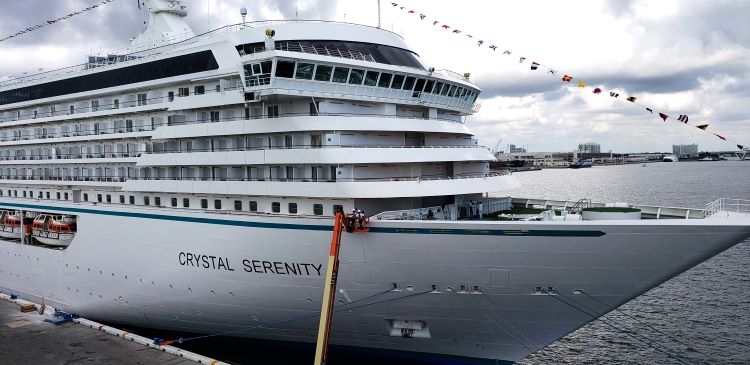 Lefebvre's family founded Silversea Cruises and owned/operated that ultra-luxury cruise line for decades. In fact, Lefebvre, formerly Silversea's executive chairman, shepherded that line's sale to Royal Caribbean Group a few years ago.
Now, he's back in cruising. "I am thrilled to start this new chapter and to be back in an industry that has always had, and always will have, a special place in my heart," said Lefebrve in A&K Travel Group's press statement.
Remember Sitmar?
"Thirty-five years ago, my family acquired control of Sitmar Cruises, building three of the first purpose-built cruise ships," said Lefebvre, "and 30 years ago my family pioneered a new way of cruising [Silversea]."
He explained that "our goal was to deliver the best experience, pampering guests from all over the world with around-the-clock butler service and extraordinary culinary experiences."
Acquiring the Crystal Ships: Didn't Think Twice
Thus, "selling the cruise business that belonged to my family for a quarter of a century was a difficult decision," Lefebvre revealed. "I knew I would miss this industry immensely."
Therefore, when the opportunity arose to acquire Crystal Cruises, "I did not think about it twice," he stressed.
Lefebvre, who now serves as co-chairman of A&K Travel Group Ltd., Crystal Cruises and Abercrombie & Kent, added that doing the Crystal deal with Kent, a travel industry legend, has made the new venture "even more enjoyable."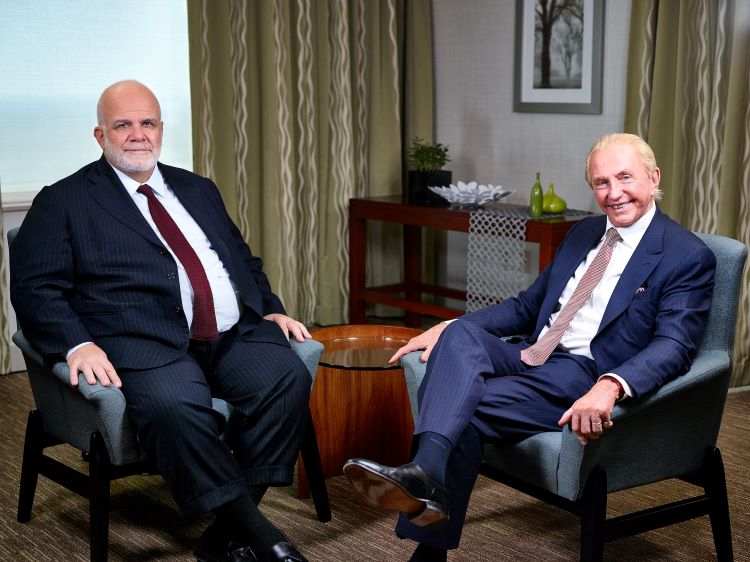 A&K is a highly respected, upscale travel brand with sizable global operations.
Kent, co-chairman of A&K Travel Group Ltd. and Crystal Cruises, and founder, co-chairman and CEO of Abercrombie & Kent, said that "even though it seems like yesterday, 30 years have passed since the Lefebvre family and I had our first ship together."
Yet, Kent pointed out, he and Lefebvre have been best friends and business associates ever since.
Crystal Ships To Sail for a New Crystal Brand
As for the new Crystal venture, "the idea of combining the unparalleled onboard service that Crystal Cruises is known for, with the extraordinary tailor-made experiences Abercrombie & Kent has been successfully providing for our guests for the past 60 years, fills me with excitement, enthusiasm and pride," said Kent,
From The Meandering Traveler's perspective, Lefebvre and Kent certainly have "the chops" to re-establish Crystal once again as a major, luxury brand.
In its press release, the company said the brand name, Crystal Cruises, has also been acquired by A&K Travel Group Ltd.
V.Ships Leisure, a leading cruise ship manager, based in Monaco, will operate the two vessels. That experienced group has similar arrangements, for example, with such lines as Scenic for Scenic Eclipse.
What Is and Isn't Going to Happen?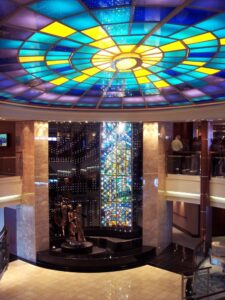 The Crystal deal is essentially "an asset sale." The goal is to try and recoup as much money as possible for Genting Hong Kong's creditors.
It's important to note that A&K and Heritage aren't assuming past debts,  contracts or other monetary obligations of either Genting Hong Kong or the former Crystal Cruises.
They're not taking over the former Crystal operation. They're simply buying assets. That's typical for these types of situations.
But what if you lost a cruise deposit or paid-in-full cruise fare when the former Crystal Cruises ceased operating?
Your avenues in seeking a refund haven't changed. Continue to deal with your travel insurer and the process for unsecured creditors in any court actions.
Back to Sailing
All that said, Crystal loyalists appreciate that Crystal Symphony and Crystal Serenity didn't end up in a ship breaking yard (sold for scrap) or that an unknown travel/cruise operator had acquired them.
So, what's the timeline for these classic ships to sail again? A&K Travel Group said that both ships will undergo extensive refurbishments. They'll resume cruising with guests in 2023.
But will the Crystal Cruises product be the same/similar to what it was under the former ownership? How will it differ? It's just a tad early for that type of detail.
That said, guests will likely see an ultra-luxury product with stellar service, given Lefebvre's and Kent's comments.
Crystal's Expedition Ship?
As for Crystal's new expedition ship, Crystal Endeavor, which isn't part of the A&K/Heritage deal, it's now in Europe.
Maritime publication reports have surfaced about potential buyers for that expedition vessel. Most mentioned is Silversea Cruises, which already has expedition ships within its fleet.
In early June, those maritime sources indicated that Silversea reportedly filed for copyright protection of the name, Silver Endeavor. As yet, though, neither Silversea nor its parent, Royal Caribbean Group, has officially confirmed any potential acquisition of Crystal Endeavor.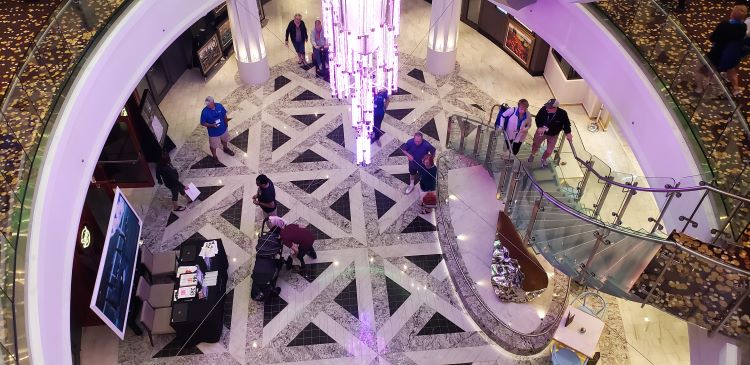 The good news? Crystal's former two classic ships definitely will sail again next year. At the helm and leading the new Crystal Cruises brand is Cristina Levis, CEO, A&K Travel Group Ltd.
A former Silversea executive, Levis acknowledges that her return to luxury cruising after five years "brings back so many emotions." Both the cruise line and A&K now report to her.
"It is an immense privilege to serve these two incredible brands," she added.
Stay tuned here for more information. In addition, travel sites will post details about any new Crystal Cruises itineraries when available.