What's new on the travel front? Our picks for June 2022's "Best Travel News Developments and Tidbits" range from a soon-to-open tunnel for viewing Niagara Falls to a new international airline flying from the U.S.
We also cover the sale of Radisson Hotel Group Americas to Choice Hotels International, the float-out of a new Viking ship and the return of Crystal Cruises. And then there's gelato along with Elvis!
As always, we hope you enjoy our potpourri of news, coupled with some fun or quirky gleanings that we just couldn't resist.
1. As Elvis Hits Theaters, Tauck Debuts Private, After-Hours Graceland Tour
Let's start this month's round-up with a fun topic — "The King of Rock 'n Roll." It's definitely an Elvis Presley remembrance year. First, the new Tom Hanks film, "Elvis," has hit movie screens.
Second, the late singer's Graceland home in Memphis, TN, is celebrating its 40th anniversary of hosting public tours. Did you know it's the second most visited U.S. home, second only to The White House? It's true!
Third, Tauck announced in June 2022 that it will offer a new private, hour-long after-hours Graceland tour for guests taking its 2022 "Life on the Mississippi" cruise-tour. That voyage sets sail on American Queen Voyages' American Duchess.
Elvis' Graceland Beckons
As one of the U.S.' most famous homes, Graceland welcomes more than 500,000 visitors each year, including more than 4,000 on peak days. "We're thrilled to provide our guests with an exclusive, after-hours tour at Graceland, after the throngs of other visitors have departed for the day," says Dan Mahar, Tauck's CEO.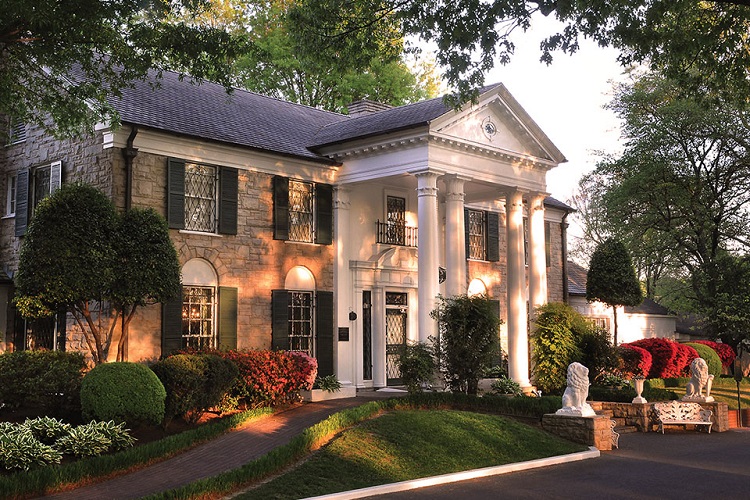 Now a National Historic Landmark, Graceland opened for tours in June 1982. Since then, the mansion has hosted more than 20 million visitors from every U.S. state and nearly every country of the world.
New Film Starring Tom Hanks
The new film," directed by Baz Luhrmann and starring Tom Hanks as Presley's controversial manager Colonel Tom Parker, received a 12-minute standing ovation after its world premiere last month at the 75th annual Cannes Film Festival.
If travelers opt for Tauck's 11-day "Life on the Mississippi" itinerary that includes the new after-hours tour of Elvis' Graceland, they'll start their vacation with a two-night stay at the Four Seasons in New Orleans.
Tauck has lined up a private cooking demonstration and lunch for its guests at the New Orleans School of Cooking. Other included activities are a French Quarter and Garden District walking tour and a visit to the National World War II Museum.
After boarding the American Duchess, guests will embark on a seven-night Mississippi River cruise. Highlights include visits to Nottoway Plantation and St. Francisville, LA, along with excursions in Natchez, Vicksburg and Greenville, MS.
Memphis Land Touring
After disembarking in Memphis, cruisers will explore the city's musical history, visit the National Civil Rights Museum and enjoy their after-hours Graceland tour before overnighting at the Guest House at Graceland.
Select departures travel in the opposite direction from Memphis to New Orleans. For 2023, Tauck tells The Meandering Traveler that prices start at $8,590 per person, double occupancy, plus airfare. For more information, visit  www.tauck.com.
2. New International Airline Takes Off from South Florida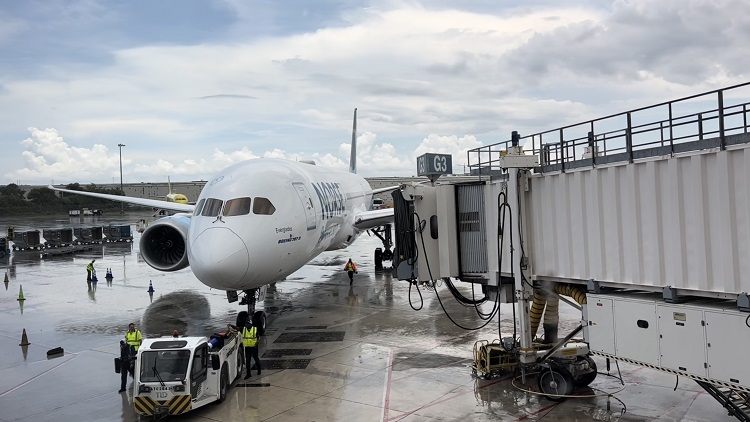 Travelers have a new affordable, international air option from New York's John F. Kennedy International Airport (JFK) and now also Fort Lauderdale-Hollywood International Airport (FLL).
On June 20, 2022, Norse Atlantic Airways celebrated the first commercial flight from FLL to Oslo (OSL), Norway. Flights are now three times a week and operated by a Boeing 787 Dreamliner.
"Norse's debut at FLL is an important milestone for our airport as it marks the return of transatlantic service and a direct link to Europe that has been missing for a few years," said Mark Gale, CEO and director of aviation, Fort Lauderdale-Hollywood International Airport.
Future destinations that Norse is considering for additional FLL flights include London, Paris and Berlin.
"Norse Atlantic Airways has now entered a new chapter," said Bjorn Tore Larsen, CEO of Norse Atlantic Airways. "We are delivering on our promise to offer affordable value and a quality traveling experience to all."
The FLL flights follow the airline's inaugural flights between Oslo and New York's JFK International Airport on June 14.
Two Cabins, Affordable Fares
Norse Atlantic offers two cabin choices, Economy and Premium. The Boeing 787 Dreamliner cabin offers a personal state-of-the-art entertainment experience at each seat. Premium cabin seats offer a 43" seat pitch and 12" recline.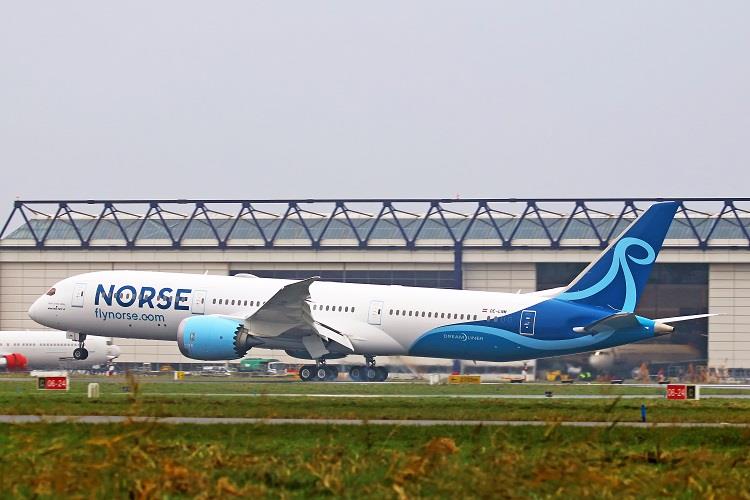 Ready for this? One-way fares start from $149.
Passengers can choose from a simple range of fares, Light, Classic and Plus, which reflect the way they wish to travel. Light fares represent Norse's value option.
Plus, fares include the maximum baggage allowance, two meal services, an enhanced airport and onboard experience, and increased ticket flexibility.
For more information about the new service and details about fares, visit www.flynorse.com
3. Crystal Cruises Assets Acquired by A&K Travel Group
The Meandering Traveler covered this news story in a previous blog, but it's such "big news" that we're including it here within this monthly Top 10 roundup.
Last week, A&K Travel Group – owned by Geoffrey Kent and Heritage (an industrial holding group chaired by Manfredi Lefebvre d'Ovidio, the former Silversea Cruises owner and executive chairman) — announced that it had acquired some Crystal assets.
The $128-million ship purchase included the two classic ocean ships, Crystal Symphony and Crystal Serenity. In addition, A&K Travel Group also acquired the rights to the Crystal Cruises brand name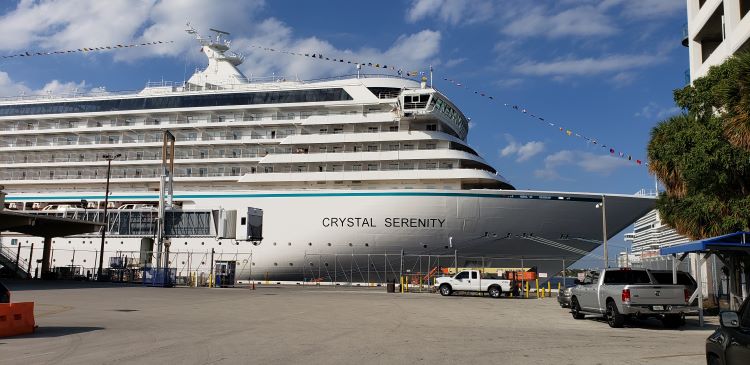 The group will restart cruising with the two ships as Crystal Cruises sometime in 2023. No schedule or timeline is yet available.
No Change to Refund Process
For cruise guests owed refunds for their paid deposits or fully paid cruises to Crystal's former owner Genting Hong Kong, there is no change to the process. You'll need to continue to work with your insurance company and as part of the court process for Genting's creditors.
The A&K Travel Group purchase is only for the ships themselves and the brand name. Essentially, it's an asset sale by the court, so the new owners didn't assume any debts of the former owner.
Still, for Crystal loyalists, it's nice to know the ships won't go to scrap or be sold to an operator who doesn't understand luxury cruising. Both Kent and Lefebrve do.
We're looking forward to seeing how the Crystal relaunch proceeds and will provide more details here as they're available.
4. Viking Floats Out Latest Ocean Ship
At Fincantieri's shipyard in Ancona, Italy, Viking "floated out" its new 930-passenger ship, Viking Saturn, marking a major construction milestone. It's the first time the ship has touched water.
Starting in April 2023, Viking Saturn's inaugural season will feature voyages in the Mediterranean and Northern Europe.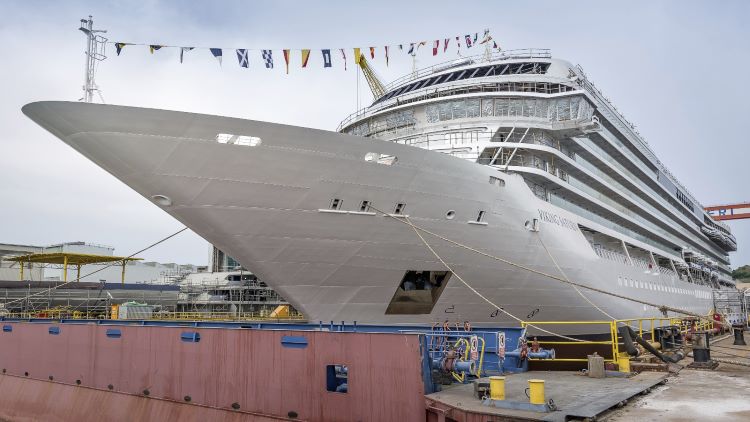 "It is always a proud day when a new Viking ship meets water for the first time and moves one step closer to joining her sister ships in our fleet," said Torstein Hagen, chairman of Viking.
He continued: "Together with Fincantieri, we have built the world's most elegant ocean vessels. We look forward to welcoming our first guests on board the Viking Saturn when she is delivered next spring."
Float-Out Ceremony
The traditional float-out ceremony symbolizes the ship's movement into a final stage of construction. The float-out process began when the Viking team cut a cord that sent water flowing into the ship's building dock.
Following a two-day process, Viking Saturn was afloat. The ship was then moved to a nearby outfitting dock for final construction and interior outfitting.
By the numbers, Viking's ocean vessels each offer 465 staterooms that can host 930 guests. The next delivery? That's Viking Neptune in late 2022.
5. Choice Hotels to Acquire Radisson Hotel Group Americas
The big news on the hotel side in June 2022 comes from Choice Hotels International, Inc. In a $675 million transaction, Choice will acquire Radisson Hotel Group Americas.
When the deal closes in the second half of 2022, Choice will gain nine hotel brands, 624 hotels and more than 68,000 rooms.
Radisson Hotel Group Americas consists of 10 Radisson Blu hotels, 130 Radisson hotels, nine Radisson Individuals, one Park Plaza hotel, four Radisson RED hotels, 453 Country Inn & Suites by Radisson and 17 Park Inn by Radisson hotels, as well as the Radisson Inn & Suites and Radisson Collection brands.
Choice already is one of the world's largest lodging franchisors. Under its umbrella are nearly 7,000 hotels, representing nearly 600,000 rooms in 35 countries and territories.

Expanded West Coast & Midwest Presence
In particular, this deal will expand Choice's presence in the upscale and core upper-midscale hospitality segments, particularly in the West Coast and Midwest.
In addition, more than 10 million Radisson loyalty members in the Americas and 53 million-plus Choice Privileges members will gain new options to earn and redeem points.
Until the deal is concluded, though, both companies will retain their distinct loyalty programs. For more information, check out the press release here.
6. Ponant Announces New 2023 Smithsonian Journeys
In June, small-ship upscale Ponant said it will collaborate with Smithsonian Journeys on an enticing 2023 series of 21 co-branded sailings. Each is hosted/led by two Smithsonian Journeys experts.
For example, one new sailing is Le Lyrial's 12-day polar expedition cruise to Antarctica, departing on February 20, 2023. Smithsonian Journeys experts on this expedition cruise include:
Michelle Thaller, assistant director for science communication, NASA's Goddard Space Flight Center, and
Peter Bobrowsky, a geologist and archaeologist with more than four decades of fieldwork experience at such UNESCO World Heritage Sites as Machu Picchu in Peru and Petra in Jordan.
The White Continent
The trip begins with an overnight in Buenos Aires, Argentina. Cruisers then will board a charter flight to Ushuaia, the capital of Argentina's Tierra del Fuego province.
Sailing from there to Antarctica, guests will traverse the infamous Drake Passage before spending five days on the Great White Continent. Weather permitting, guests will embark on Zodiac outings and landings to explore Antarctica.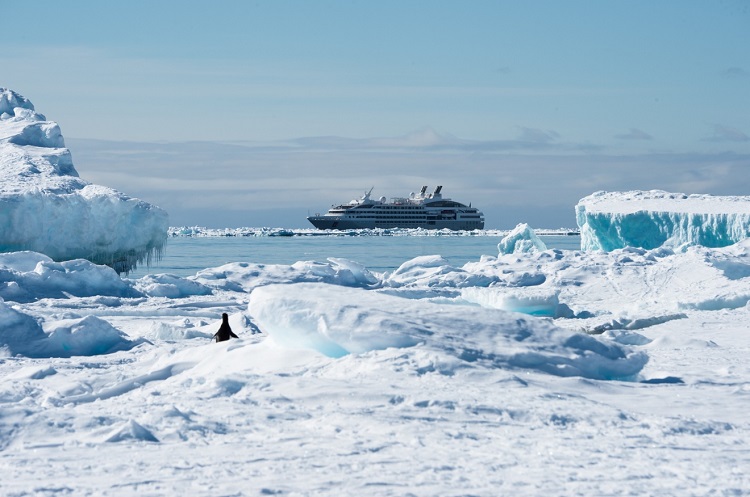 In addition to wildlife viewing, seeing glaciers and icy bays, Ponant's guests will also visit research stations and former whaling stations.
Le Lyrial offers 122 staterooms and suites. Rates start at $13,270 per person, double occupancy. Talk with your travel advisor about your accommodations, accessibility needs and travel dates in 2023.
Here's a link to Ponant's website page, which provides more specifics about the new 2023 Smithsonian Journeys sailing to Antarctica.
7. CDC Drops Pre-Flight Testing Requirement to Enter the U.S.
Another 'big news" item we covered earlier this month involved the U.S. Centers for Disease Control & Prevention (CDC). That agency eliminated its requirement for air travelers to submit a negative COVID-19 test prior to arriving in the United States.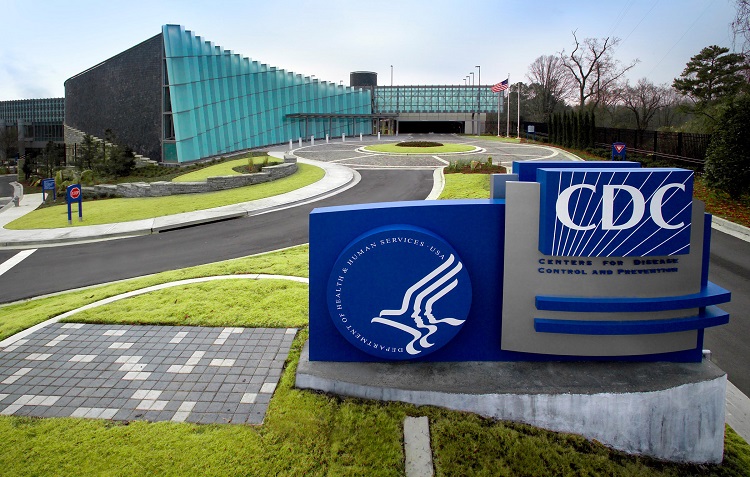 U.S. citizens heading overseas breathed a sigh of relief, as this hassle to their U.S. return was cut. It's just the latest in a series of steps nations have taken to smooth the travel path for visitors. For example, recently South Africa, Bermuda, Chile and many others have relaxed entry requirements.
Here's a link to The Meandering Traveler's previous coverage of that CDC decision.  In addition, you can read the CDC's announcement, in case you hadn't heard it.
8. Yum, Yum: 3 Princess Ships Recognized for Authentic Gelato
Scooping up Italian gelato is a sweet indulgence any time of year, but particularly in summer. Just announced, cruise guests sailing on three Princess Cruises ships — Discovery Princess, Enchanted Princess and Sky Princess — can savor this sweet treat and know they're getting the "real deal."
That's because the Princess Cruises gelato shops — called Gelato — on those three ships are newly designated as "Ospitalità Italiana." That prestigious designation is issued by the Italian Chamber of Commerce committee, an organization of the Italian government.
What's the scoop? The designation confirms that every step of the gelato-making process meets or exceeds a strict set of standards as approved by official Italian auditors and experts.

Using Carpigiani gelato machines, Princess handcrafts its fresh gelato with Italian-certified ingredients within those three ships' pastry kitchens. Guests will choose their sweet treats from Gelato display cases created by expert Italian craftspeople. 
Corporate pastry chef Eric Le Rouzic trained with the best Italian chefs at the Gelato Carpigiani University in Bologna and the Gelato Comprital Atheneum in Milano. As a result, he's mastered the art of making this heaven in a bowl.
It's Not Ice Cream
Fun fact? Gelato isn't ice cream. Reportedly, the recipe for Gelato was popularized when architect Bernardo Buontalenti created a special confection for a member of the Medici noble family in the 16th century.
He mixed milk, eggs, sugar and extracts in a special machine surrounded by ice and salt, and egg, cream-based gelato was born. While it's creamy, gelato has less butter fat and fewer calories than regular ice cream.
So, The Meandering Traveler says: "Go ahead and indulge." A scoop of gelato is 80-100 calories and the sorbet or "fruit gelato" has no fat and is only 50-60 calories with no dairy.
But of course, one can really splurge by adding toppings. It's vacation!
9. Century-Old Tunnel to Open as New Niagara Falls Attraction 
One of the most spectacular North American natural attractions is Niagara Falls, straddling the U.S. and Canadian border. So, we're excited to hear that The Tunnel at the Niagara Parks Power Station will officially open to the public on July 1.
The Tunnel will expand the guest experience at the Niagara Parks Power Station. That will offer access to the vast underground infrastructure of the historic building and a spectacular new viewing platform at the base of Niagara Falls.
The Niagara Parks Power Station opened Phase I last July, which included daytime tours of the restored generator hall along with a sound-and-light show, "Currents."
Descent to a New Experience
Starting next month, visitors to the Tunnel will descend 180 feet below the generator hall in a glass-enclosed elevator. If you go, you'll see the many underground floors of the station on your way down to the historic tunnel.
For more than a century, the power station's spent waters flowed through this engineering marvel as it made its way back to the Niagara River.
The one-of-a-kind experience offers guests a 2,200-foot-long journey through the enormous tunnel that leads to the exit portal where the water exited back into the Niagara River.
There, a new viewing platform has been constructed. It extends out into the river. The reward is seeing never-before-seen panoramic views of Niagara Falls and the lower Niagara Gorge.
Access to the Tunnel is included with all regular admissions to the Niagara Parks Power Station, beginning July 1, with adult tickets starting at $28. For more information, visit this tourism site.
One great way to visit Niagara Falls is via a Great Lakes cruise. Check out our recent blog about some of the activities along the lakes. 
10. Captain Serena Melani Tapped as Master of Explora I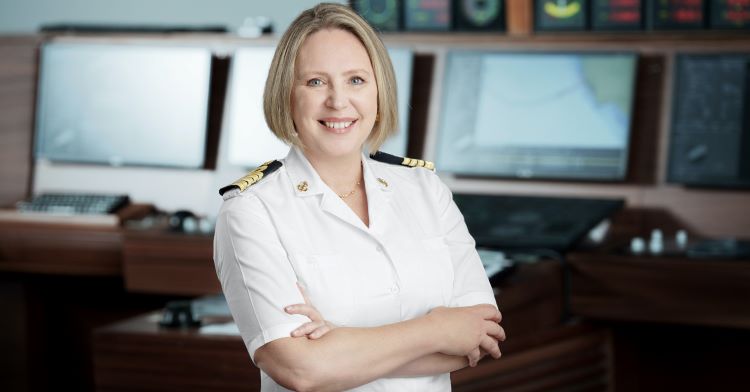 In a nod to inclusivity, talent and experience, Explora Journeys appointed Captain Serena Melani as Master of Explora I. That's the first of four ships for the new brand, which is on track to set sail in May 2023.
"She represents all that I and the founding family envisioned for our new luxury lifestyle brand as a disruptive force in our sector that will make it more diverse and inclusive," says Pierfrancesco Vago, executive chairman of MSC Group's Cruise Division. 
Vago added that he looks forward to welcoming more experienced women officers to the brand and our overall Cruise Division as "it continues to grow and go from strength to strength."
Captain Melani's Background
A native of the Tuscany coastline of Italy, Captain Melani said: "I was very impressed by the love, respect, and knowledge our owners, the Aponte Vago family, have for the ocean. Their personal involvement and care in each detail of the project, to deliver something truly unique in the market, is inspirational."
Studying at the Nautical Technical School in Livorno, Captain Melani served aboard cargo ships prior to entering the cruise industry.
In 2010, she became a bridge officer with a luxury cruise line and was swiftly promoted to Master in 2016. Then in 2020, Captain Melani became the world's first female Captain to bring a cruise ship out of a shipyard.
Explora I Floats Out
As for the ship itself, on May 30, 2022 Explora Journeys celebrated the float-out ceremony for Explora I at the Fincantieri shipyard in Monfalcone, Italy.
During the inaugural year, Explora I will visit 132 ports in 40 countries. Explora Journeys reports that two of those destinations — Kastellorizo, Greece and Saint Pierre, Martinique — have never been visited by cruise ships.
Six- to 44-night inaugural year itineraries will sail to the Mediterranean, Northern Europe, the UK, Iceland, Greenland, Canada, the U.S. East Coast, Caribbean, South America, and Hawaii. For more information, visit Explora Journeys' website.
11. A BONUS – New Timelapse Video of Scenic Eclipse II
No, this item isn't earthshaking. But it is quite cool. We simply couldn't resist including it here as a bonus for readers.
Check out Scenic Cruises' amazing, new time-lapse video chronicling the building of its newest Discovery Yacht, Scenic Eclipse II. Showcasing the construction progress to date, the new video highlights the innovation and technology involved in building such a vessel.
That second of the luxury line's yachts will float out in Croatia later this month. It will start sailing from Lisbon, Portugal, in April 2023.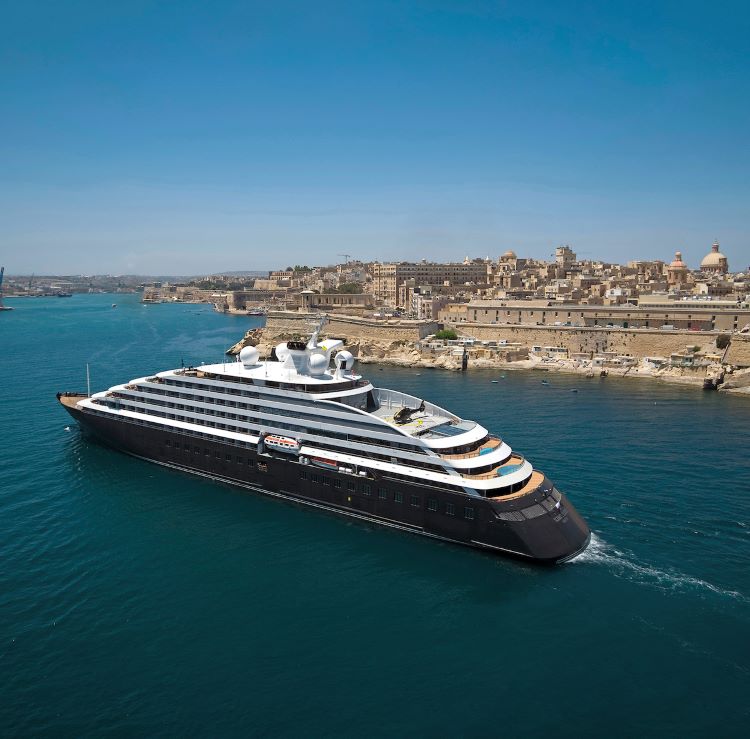 Just a Few Tweaks
MKM Yachts, owned by parent company Scenic Group, is building the vessel. It's quite similar to sister yacht  Scenic Eclipse. 
That said, a few tweaks have been made on the original Scenic Eclipse design based on feedback from guests and crew. Guests will see enhancements to the Senses Spa and a larger pool and outdoor area on Deck 10.
Scenic Eclipse II will also carry a larger submarine that can hold up to eight guests on dives.
For details about the Discovery Yachts, itineraries, accommodations and pricing, talk with your travel advisor or visit the Scenic website.
So, that's it for June 2022. Check back next month for more picks.
Important Information from Pavlus Travel
This blog site is designed for "basic, general information" about travel; it's not designed to provide specific pricing nor is it staffed by travel advisors.
So, please don't use the Reply Section below if you're asking for pricing, travel dates, accommodations, brochures or other specific requests. 
That said, we are most happy and eager to assist you. Here's how…
If anything does tweak your interest in the story and you DO have questions about specific pricing, brochures, savings, itineraries, dates of travel, accommodations, accessible options and so on, please contact us at 800-528-9300.
Or visit us online at Pavlus Travel's official agency Web site; you can "live chat" with us online too!
Thanks for reading!