If flight fits your fancy, come along with The Meandering Traveler as we showcase our picks for the "Best Aviation Museums in the U.S-Part 2"
Of course, if you haven't read Part 1 first, covering numbers 1-7,  you can check that Part 1 blog out here. But if you're ready for take-off, let's fly into Part 2!
8. USS Midway Museum, San Diego, California
Did you know that the USS Midway, commissioned one week after the conclusion of World War II, on September 10, 1945, was the 20th century's longest-serving aircraft carrier? It's true. She's a grand lady.
Named after the climactic Battle of Midway of June 1942, the carrier was built in just 17 months. Nearly 250,000 sailors and officers served aboard the USS Midway before it was decommissioned (retired) in 1992.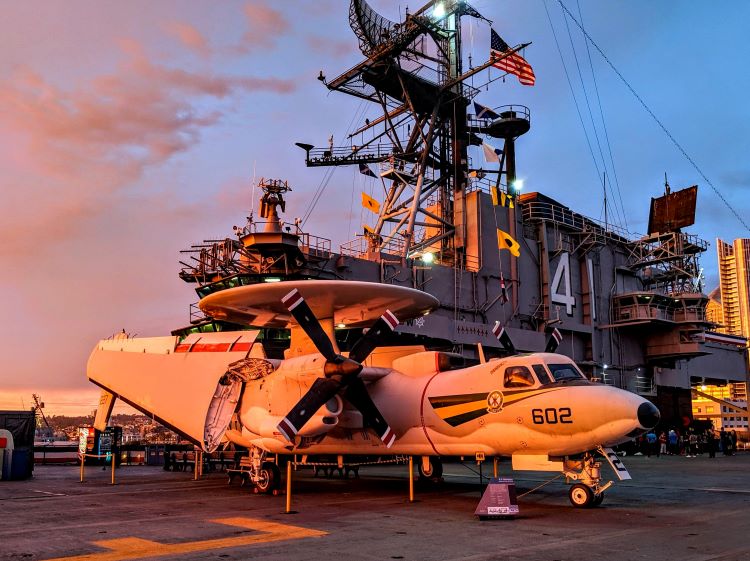 Today, the carrier is berthed in San Diego, CA, and serves as the USS Midway Museum. It's also called the "San Diego Aircraft Carrier Museum."
What to see? Aviation enthusiasts will discover more than 30 restored military aircraft that trace 80 years of naval aviation history.
Additionally, visitors can view presentations within the Battle of Midway Theater. Or, it's a thrilling experience to put yourself in the cockpit at one of the museum's flight simulators.
The USS Midway Museum also offers an award-winning virtual reality experience. Typically, the museum is open daily, except on Thanksgiving, Christmas Day and New Year's Day.
Admission ranges from $26 for those 13 years of age and older to $18 for children ages 6 to 12 and veterans with identification. Click here for USS Midway Museum information.
Cruising from San Diego
Many cruise lines sail from San Diego. For instance, Princess Cruises sails many itineraries. Among those are two different five-day voyages roundtrip from San Diego.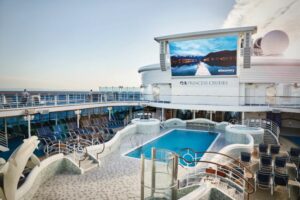 One heads north to San Francisco, CA, and also calls at Ensenada, Mexico, while the other sails south to Cabo San Lucas, Mexico.
Pricing for these voyages on the 2,670-passenger Diamond Princess (shown in the photo at right) starts at $299-$349 per person, double occupancy.
Talk with your travel advisor about dates, accommodations, departure dates and other longer Princess voyages from San Diego too.
Seeking a longer, trans-ocean voyage on a smaller ship? One option is Windstar Cruises' all-suite, 312-passenger Star Breeze.
Sailing from San Diego to Tahiti on September 19, 2022, that 13-night voyage offers fares starting from $1,699 (cruise only) or $2,726 (inclusive of unlimited Wi-Fi; unlimited beer, wine and cocktails; and gratuities). Those fares are per person, double occupancy.
Here's the link to the voyage, but chat with your travel advisor for more detail, to select accommodations and for the latest deals.
9. Smithsonian National Air and Space Museum, Washington D.C. and Chantilly, Virginia
Downtown on Washington D.C.'s National Mall, the Smithsonian National Air and Space Museum is home to the world's largest, most significant collection of aviation and space artifacts.
Proof of its popularity? It's the most visited museum anywhere in the U.S.! It's also home to the Center for Earth and Planetary Studies.
Currently, the flagship museum building at 655 Jefferson Drive, SW, Washington, D.C.,  is closed for a $250 million renovation. But the great news is that it's expected to reopen in fall 2022.
Visitors will discover totally "reimagined" exhibitions. Highlights of the museum's extensive collection of aircraft, spacecraft and artifacts include:
The Wright Flyer of 1903, the first powered airplane to demonstrate flight;
Apollo 11's Lunar module;
Charles Lindbergh's famous Spirit of St. Louis, the first aircraft to successfully fly across the Atlantic Ocean between North America and Europe
Aircraft from World War I and World War II.
Also, be sure to look for the authentic Moon rock brought back by astronauts. The new "Destination Moon" exhibition gallery is depicted in the rendering below.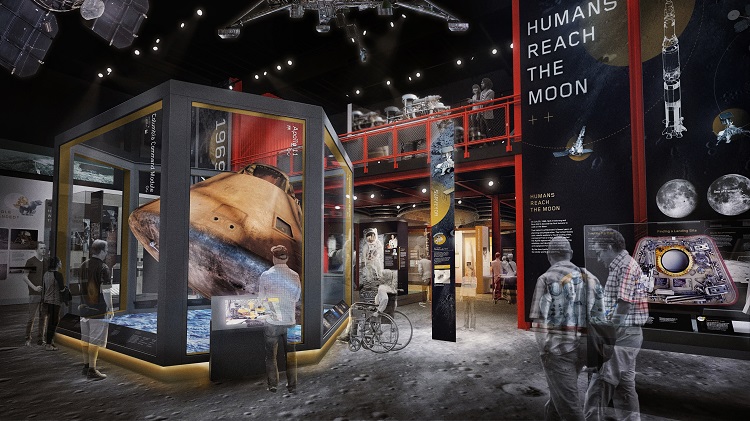 SR-71 Blackbird & B-29 Enola Gay
In addition to the flagship building on the National Mall, the museum's Steven F. Udvar-Hazy Center, 14390 Air and Space Museum Parkway, Chantilly, VA, houses hundreds of other aircraft and spacecraft in an open, hangar-like setting. 
For example, aviation buffs will discover:
Lockheed SR-71 Blackbird (translation — spy plane);
Boeing B-29 Superfortress Enola Gay, which dropped the atomic bomb on Hiroshima, Japan, on August 6, 1945;
Air France Concorde;
Space Shuttle Discovery.
The Steven F. Udvar-Hazy Center in Chantilly, VA, is open daily, except Christmas Day. Admission is free. Parking is $15.
Check the Smithsonian National Air and Space Museum's website for more information on both the Chantilly facility and the National Mall museum building's reopening.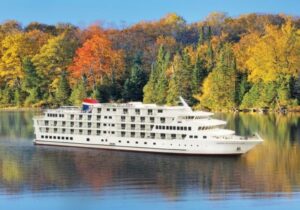 American Cruise Lines
One way to visit this museum is by taking a small-ship cruise on American Cruise Lines (ACL). In October through December 2022 and again in March through December of 2023, the line will offer an 11-day "American Revolution" cruise roundtrip from Baltimore, MD.
The 170-passenger American Constitution, launched in 2018, will operate those voyages.
One port of call is Washington D.C. When the ship began calling in the nation's capital it became the first cruise ship to do so in 60 years.
ACL's fares for the "American Revolution" cruise start at $5,110 per person, double occupancy. Other port calls on this coastal sailing include Norfolk, Williamsburg, Yorktown and Mount Vernon, VA, plus Cambridge, St. Michaels and Annapolis, MD.
This voyage also spends a day cruising the Potomac River.
Smithsonian Museum Madness
What's nifty is that during their day in Washington, D.C., cruisers can head out to explore the city's many museums via ACL's complimentary "Smithsonian Museum Madness" excursion. Best of all, they can go at their own pace.
On that excursion, a shuttle coach will loop around the National Mall with stops every 15 minutes. The coach's expert guide will provide commentary and answer guests' questions.
Stops will include: the Smithsonian Castle, Freer Gallery of Art, Hirshhorn Museum and Sculpture Garden, National Air & Space Museum, National Museum of the American Indian, National Galleries of Art, National Museum of American History and the National Museum of Natural History.
For more information, visit the American Cruise Lines' website and chat with your travel advisor.
10. Best Aviation Museums: The Florida Air Museum, Lakeland, Florida
In the early to mid 20th century, one of the most famous names in aviation was Howard R. Hughes. Today, the Florida Air Museum, 4175 Medulla Road, Lakeland, FL, is home to Hughes' personal aviation collection.
Aviation buffs will see such artifacts as Hughes' flight suit and an oxygen mask carried on his "around the world" flight.
In addition, the Florida Air Museum is designated as the state's "Official Aviation Museum and Education Center." Its collection of aircraft ranges from classic to ultra-light, from antique to warbirds.
Paying tribute to the heritage and joy of flight, the museum's exhibits focus on early air racers, Hughes, Floridians and others who've played a role in aviation history.
Open daily, except Thanksgiving, Christmas and New Year's Day, the museum charges $15 for adult admission. Those 65 and older, or 50 and older who hold an AARP card, pay a reduced rate of $12.
Admission for youth, ages 11 to 17, is $10, and kids 10 and under are admitted free. For more information, visit the Florida Air Museum website.
SUN 'n FUN
Good to know? The museum is adjacent to Lakeland Linder International Airport, which annually hosts the Experimental Aircraft Association's (EAA) "SUN 'n FUN," an aerospace expo. 
It's fun to simply "look up." The skies around the airport are filled with both modern and historic aircraft throughout the show.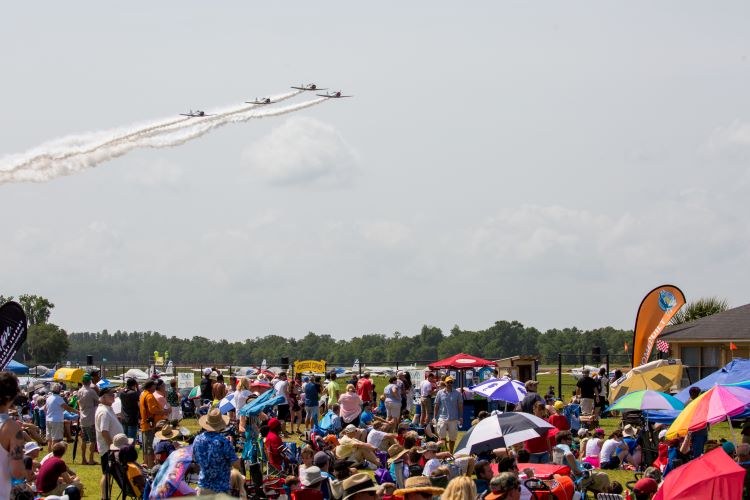 Considered the South's biggest air show, the next SUN 'n FUN runs from March 28, 2023, to April 2, 2023. Typically, the show attract top aviators and airshow participants. Over the years, for instance, those have included the U.S. Air Force Thunderbirds.
Cruises that depart from the Port of Tampa offer an opportunity for those on a pre- or post-cruise stay to head to Lakeland to visit this museum (about an hour's drive east of downtown Tampa).
Or, those on an independent drive vacation to Florida's theme parks or beaches may also opt to drive over as well.
In downtown Tampa, one hotel stay option is Le Meridien Tampa, where guests feel as though they're "traveling back in time," as it's the former, century-old, historic Federal Courthouse.
Located in the heart of downtown Tampa, this upscale boutique hotel is stylish and welcoming. Rates start at $199 per night. For more information, visit Le Meridien Tampa.
11. Southern Museum of Flight, Birmingham, Alabama
Displaying more than 100 aircraft, the Southern Museum of Flight, 4343 73rd St. N, Birmingham, AL, is definitely worth a visit if you love "everything airplane."
What's to see? The collection consists of civilian, military and experimental aircraft and memorabilia from the earliest eras of powered flight to the modern era.  One exhibition gallery is shown below.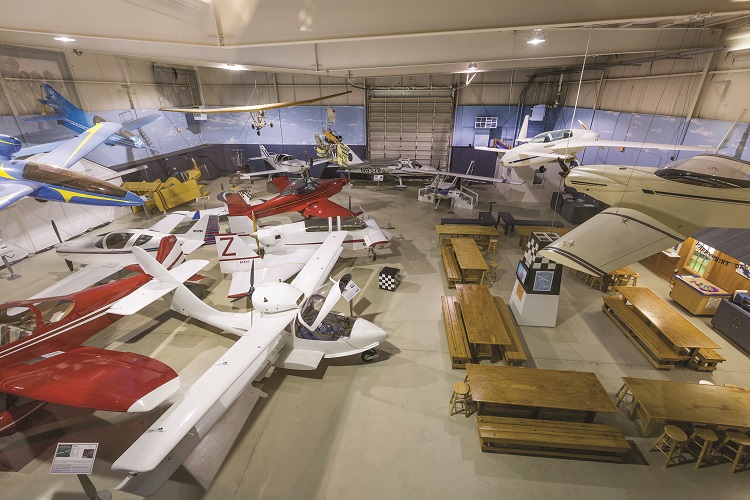 In addition to the historic aircraft, visitors will see engines, models, artifacts and paintings. Another claim to fame? The museum is home to the Alabama Aviation Hall of Fame.
Top highlight, though, from The Meandering Traveler's perspective? It's the exhibit dedicated to the legendary Tuskegee Airmen.
They were the first black military aviators in the U.S. Army Air Corps, and were fierce adversaries for German forces.
Open Tuesday through Saturday, the museum charges $5 admission. Children under three as well as active U.S. military members and their families are admitted free.
For hours and more information, go here: Southern Museum of Flight.
If traveling independently in the Birmingham area and desiring to combine a museum visit with a round or two of golf, here's our suggestion. Why not stay at the Hotel Renaissance Birmingham Ross Bridge Golf Resort & Spa.
12.Virginia Air and Space Science Center, Hampton, Virginia
If you'd like to see a Mars meteorite and a three-billion-year-old Moon rock, head for the Virginia Air & Space Science Center, 600 Settlers Landing Road, Hampton, VA.
In addition, this museum offers interactive aviation exhibits spanning 100 years of flight, more than 30 historic aircraft, a hands-on space exploration gallery, unique space flight artifacts and more.
Most notably, the center is one of 14 NASA Visitor Centers and Orbiter Locations in the U.S.
Highlights? Be sure to look for the Apollo 12 Command Module and the Orion PA-1 Test Vehicle.
The SPACE
In spring 2022, the museum added a new family-focused attraction — The SPACE (Smile, Play, Achieve, Create, Explore). Look for these components:
Digital Airplane Studio: Families will color their planes, scan and watch as they take off of a runway, flying across the screen.
Dr. Christine Darden Literacy Center: Kids and families will read along with one of NASA's renowned "hidden figures," Dr. Christine Darden.
Junior Pilot Training: Children will step into the role of an actual pilot and cruise the runway.
Planetarium without Walls: It's an imaginative journey through space and time.
Open Monday through Saturday, the museum charges $22 adult admission, $20 for those 65 years of age or older; $19.50 for active military/NASA employees; and $19 for children 3 to 18.Kids 2 and under are admitted free.
For more information, visit the Virginia Air and Space Science Center website.
13. Evergreen Aviation & Space Museum, McMinnville, Oregon
For those who'd like to gaze at the famous "Spruce Goose," the Howard Hughes-designed H-4 Hercules, just head for the Evergreen Aviation & Space Museum, McMinnville, OR.
While the airplane's home was for many years in southern California, today, it's housed at this museum, 500 NE Captain Michael King Smith Way.
It's quite the sight. When completed, the Spruce Goose was six times larger than any other wooden aircraft of the era. Today, it remains the world's largest wooden flying boat.
Originally designed as a flying boat to cross the Atlantic during World War II, the plane actually wasn't completed until after the war ended. It only flew briefly once in 1947.
Traveling to a New Home
In the early 1990s, though, the plane made a fascinating journey to its present home, though. When the Evergreen Aviation & Space Museum founders won the Spruce Goose bid in 1992, the aircraft was disassembled.
Then, it was transported from Long Beach, CA, by barge up the West Coast to the Portland, OR, area. Next, the plane's pieces were transported along the Columbia and Willamette rivers.
Finally, the aircraft sections/parts were trucked to the not-yet-open museum site in McMinnville. Once the Evergreen Aviation and Space Museum's building was completed in 2001, the pieces were reassembled by the museum's restoration team.
To see the Spruce Goose's fascinating journey from Southern California to Oregon, check out this YouTube video.
Best Aviation Museum Highlights 
The museum's four buildings are the former headquarters of Evergreen International Aviation, which ceased operations in 2014.
In addition to the Spruce Goose, the museum displays an SR-71 Blackbird, and a Titan II SLV Missile. In addition, there are more than 200 historic aircraft, spacecraft and exhibits on display, along with Oregon's biggest large-format 3D theater.
The museum is open daily, but closed Thanksgiving, Christmas Day and New Year's Day.
Admission is $22 for adults, $16 for seniors and veterans, free for active-duty military, $10 for kids 5 to 16, and free for kids 4 and under. For more information, visit the museum's website.
River Cruise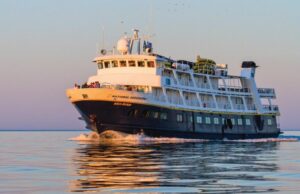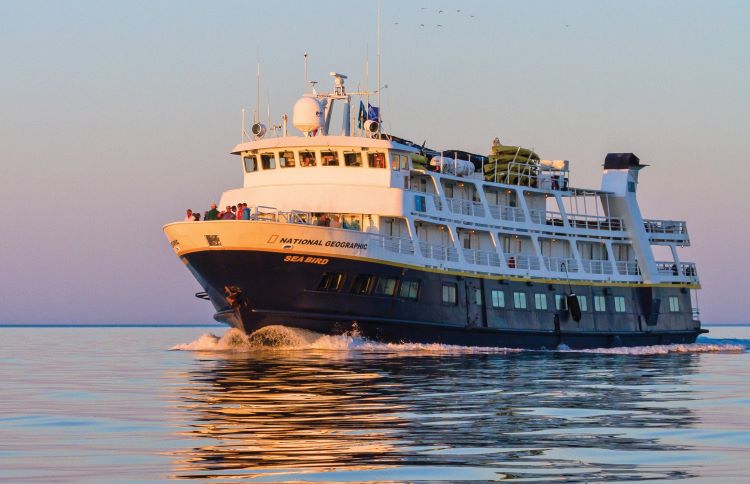 To check out the museum, one way to do so is in consort with a pre- or post-cruise stay during a vacation along the Columbia and Snake rivers.
One option is Lindblad Expeditions-National Geographic's journey onboard the National Geographic Sea Bird from Portland through the Pacific Northwest.
Lindblad's eight-day "Columbia & Snake Rivers Journey" itinerary operates on select dates in April, September and October.
Fares start at $5,710 per person, double occupancy. Here's a link to the itinerary.
14. Best Aviation: EAA AirVenture Museum, Oshkosh, Wisconsin
If you desire to see historic aircraft, the EAA AirVenture Museum serves up a collection of more than 200 planes. It's located at 3000 Poberezny Rd., Oshkosh, WI.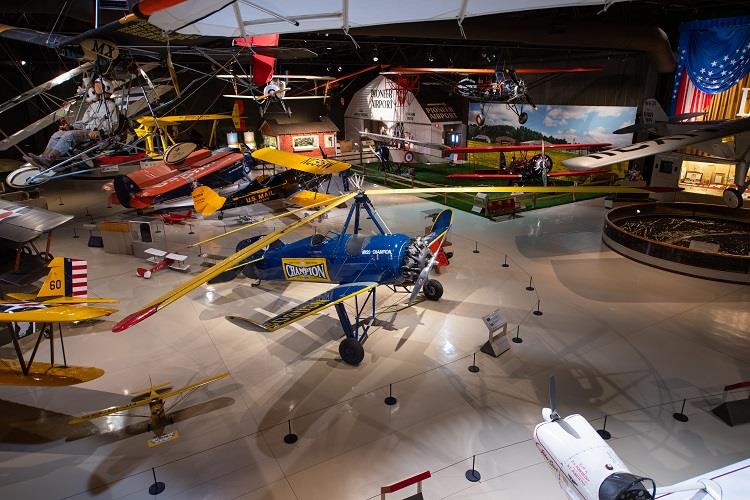 With its world-class aviation displays and galleries, this museum of the Experimental Aircraft Association is a year-round draw for the entire family.  Among the highlights are these:
The Eagle Hangar that pays tribute to World War II aviation and the heroes who served. Here a link to the interactive tour of the hangar.
KidVenture Gallery, an interactive area with 16 hands-on exhibits, a scenic overlook from Tower of Flight, and the chance to climb into the cockpit of a half-scale model of an F-22.
Rides in historic aircraft during the summer season at Pioneer Airport, a working aerodrome that's right out of the golden age of aviation.
The museum is open Monday through Sunday, closed on Thanksgiving, Christmas Day and New Year's Day.
Admission costs $12.50 for adults 19 and up; $10.50 for seniors ages 62 and older; $10.50 for military veterans, active-duty military personnel and their spouses; $9.50 for children and teens 6 to 18. Kids ages 5 and under are admitted free.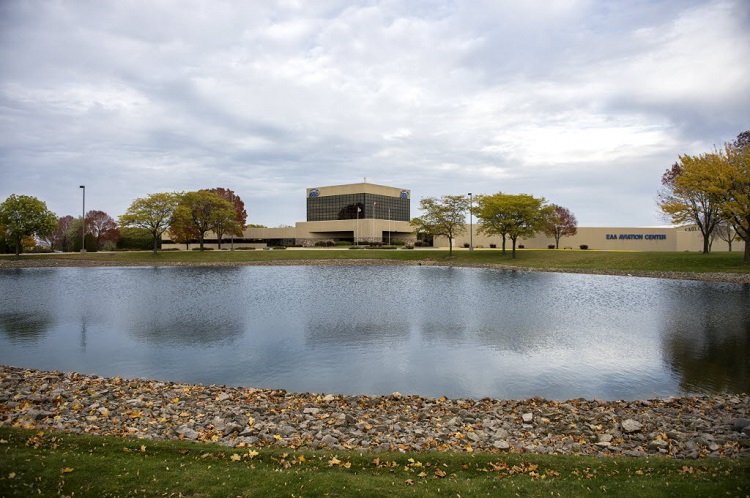 To learn more about the EAA AirVenture Museum, visit its website here.
World's Greatest Aviation Celebration
One top-notch U.S. aviation event is the annual "EAA AirVenture Oshkosh," the world's greatest aviation celebration. If you love air shows — and robust ones — and love talking "everything aircraft" with other people, this is a great option.
More than 700,000 people typically attend this convention/air-show event. Dates for the 2022 fly-in event are July 25-31, while the 2023 convention is July 24-30.
Every year, more than 10,000 aircraft arrive at Wittman Regional Airport, which becomes the world's busiest airport during the AirVenture week. People also fly into other east-central Wisconsin airports.
AirVenture visitors strolling the grounds in Oshkosh will see home-built aircraft, vintage planes, warbirds, seaplanes and ultra-lights. They'll also view both commercial planes and aerobatic aircraft. And there's an amazing array of aircraft flying overhead throughout the event.
Stay in Green Bay
Those visiting the EEA AirVenture Museum in Oshkosh during an independent drive vacation may also desire to check out Green Bay, WI, only about 42 miles away.
One upscale lodging option in Green Bay is Lodge Kohler, a AAA Four-Diamond hotel. It's one of the nation's most unique boutique hotels.
What's the draw? Each of the lodge's 144 guest rooms are outfitted with custom-designed Kohler bathrooms and bedrooms. Guests can relax and indulge at the on-site Kohler Waters Spa.
How about luxuriating with a hydrotherapy treatment? In addition, the spa offers a unisex sauna, relaxation spaces, a steam room, cool plunge pool and state-of-the-art Hydromassage Experience Pool.
Lodge Kohler also offers a top-floor restaurant and bar, Tavern in the Sky. Diners enjoy modern rotisserie cuisine and panoramic views of Lambeau Field, home to the NFL's Green Bay Packers.
Rates start at $299 nightly. For more information, chat with your travel advisor and peruse Lodge Kohler's website.
15. Carolinas Aviation Museum
Currently, the Carolinas Aviation Museum, Charlotte, NC, isn't open to the public. But the good news is that it will reopen in 2023 at a new location at Charlotte Douglas International Airport.
What's special? The newly renovated museum will be named in honor of Captain Chelsey Burnett "Sully" Sullenberger. He's the former US Airways pilot who made the successful "Miracle on the Hudson" landing on January 15, 2009. 
Shortly after Flight 1549 took off from New York's LaGuardia Airport headed to Charlotte, a "bird strike" took out both engines of the Airbus A320 that Sullenberger was piloting.
Since the plane didn't have the ability to return to LaGuardia or land at a nearby New Jersey airport, the pilots used New York City's Hudson River as a "water runway."
All 150 passengers and five crew members survived, although five people were injured. But it was an amazing outcome, given the circumstances.
For the past decade, the Carolinas Aviation Museum has housed that Airbus A320 that Sullenberger piloted. The "Miracle on the Hudson" plane will continue to be a star within the new museum when it reopens next year.
Charlotte Getaway
Charlotte is an American Airlines hub airport, so it offers many flights. Once the museum reopens, if you're thinking of a Charlotte getaway to see the museum, here's one luxury hotel recommendation.
The Ritz-Carlton Charlotte offers contemporary décor and reimagined rooms and suites. On-site restaurants use herbs and honey cultivated in the hotel's garden and beehives as garnishes. Organic ingredients and pink Himalayan salt rejuvenate the senses at the luxury Spa.
Plus, this LEED Gold-certified hotel has a fabulous downtown location within walking distance of many attractions. Rooms start at $499 per night. Talk to your travel advisor about this or other accommodations options within Charlotte.
Best Aviation Museums: Parting Thoughts
We love aviation and hope you've enjoyed this roundup with our picks for "Best Aviation Museums in the U.S." You may have your own favorites too!
Many other excellent U.S. aviation museums await too. Among them are Air Zoo in Portage and Kalamazoo, MI; the Pearl Harbor Aviation Museum in Honolulu, Hawaii; the Texas Air Museum in San Antonio, TX; and the Delta Flight Museum in Atlanta, GA.
One of our personal favorites is definitely off-the-beaten-path in the rural countryside of north central Pennsylvania. It's the Eagles Mere Air Museum.
Also, here's a look at Wikipedia's list of more aviation museums world-wide including those in the U.S.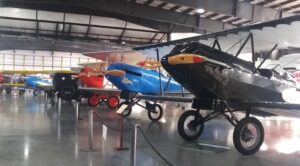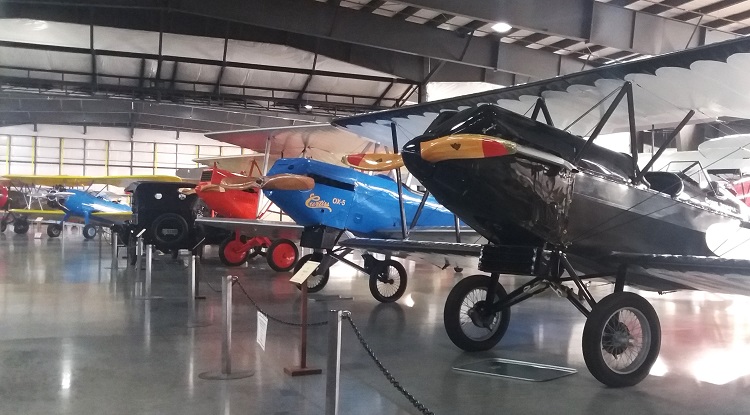 Don't forget to check out our first blog in this aviation series: Part 1 of this "Best Aviation Museums in the U.S."
Among the museums we talk about in that blog, for example, is the  Western Antique Aeroplane & Automotive Museum or WAAAM.
The Meandering Traveler personally toured that museum (see photo at right) during an American Queen Voyages' shore excursion. 
Thanks for following along with us on our aviation heritage journey.
Important Information from Pavlus Travel
This editorial blog site provides only "basic, general information" about travel; it's not designed to provide specific pricing nor is it staffed by travel advisors.
So, please don't use the Reply Section below if you're asking for pricing, travel dates, accommodations, brochures or other specific requests. 
That said, we are most happy and eager to assist you. Here's how…
If anything does tweak your interest in the story and you DO have questions about specific pricing, brochures, savings, itineraries, dates of travel, accommodations, accessible options and so on, please contact us at 800-528-9300.
We will discuss your travel style, personality, likes/dislikes and what travel products match with your vacation desires, as well as the best features of those products.
Or visit us online at Pavlus Travel's official agency Web site; you can "live chat" with us online too!
In addition, for your own protection, please do not put any personal information (address, phone, email, etc.) in the Reply Section below. Contact us via the phone or Web site link listed above.
Thanks for reading!