When it comes to sailing the ocean blue, The Meandering Traveler  is ready for upscale Oceania Cruises. So, here are our picks for the three best Oceania voyages that we'd love to take in 2024.
Yes, we admit that it was tough to choose just three. We opted to focus on only those itineraries operated by the line's smaller, 656-passenger Regatta-class ships. Simply put, we love how Oceania has lovingly maintained and upgraded its four "R-class" beauties.
Frankly, they're among our favorite ships within the cruise industry. One big plus for travelers is that these ships can sail into some smaller destinations that bigger ships can't reach.
Best of all, while they offer some big-ship amenities, fabulous gastronomy and destination immersion activities, they also retain an intimate feel.
So, ready, set, sail!
14-Day "New Zealand Discovery" on Regatta
With both Australia and New Zealand opening up once again to international visitors, it's a great time to explore the South Pacific on a cruise.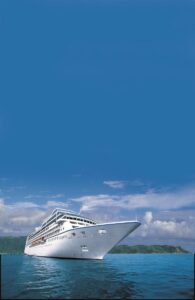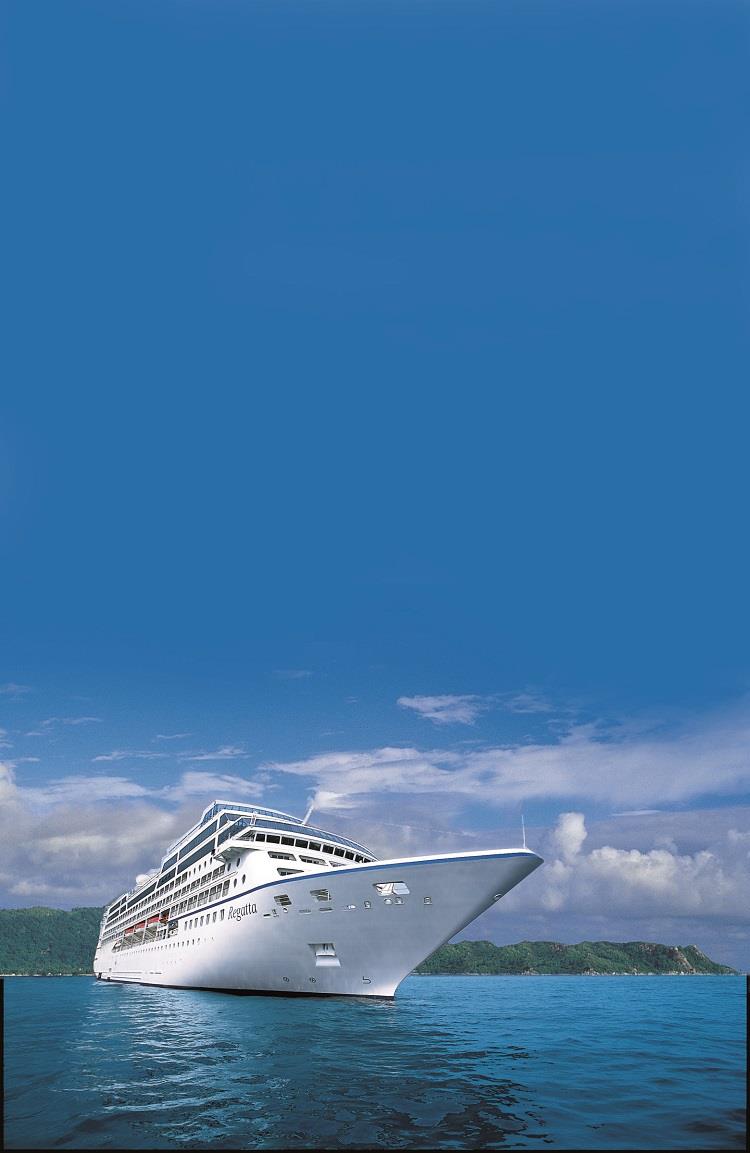 In 2024, Oceania will position two ships — the 684-passenger Regatta (shown in the photo below right) and sister vessel, Nautica, in the region. 
If you're seeking an in-depth, New Zealand experience, we like Regatta's 14-day voyage roundtrip from Sydney, Australia, departing January 25, 2024.
What's nifty is that the ship will call at many different New Zealand destinations. Cruisers will go ashore at Dunedin, Christchurch (Lyttelton), Wellington, Napier, Rotorua (Tauranga), Auckland, Whangarei and the Bay of Islands.
Best Cruises: New Zealand or Bust! 
What's to see and do? Get ready for adventure, stunning natural beauty and a slew of diverse activities ashore. For example, in Napier, guests might head out on the 4.5-hour "Hawkes Bay Wine Trail" excursion.
Traveling by motorcoach into the winegrowing landscape, cruisers will visit the Mission Estate Winery. They'll enjoy a tasting session at the winery's Cellar Door tasting room.
But there's more! Then, they'll head out to another local vineyard for more wine tasting.
Or, in Rotorua (Tauranga), cruisers seeking cultural immersion can book Oceania's four-hour "Highlights of Tauranga & Maori Culture" excursion to a local Maori village or "marae." Led by an indigenous guide, cruise guests will tour, meet local residents and learn about day-to-day life.
For example, they'll watch traditional craft-making and cooking. They'll experience the Maori's storytelling tradition. Plus, they'll share tea with the hosts.
The excursion will then head to Minden Lookout for exceptional views across the Bay of Plenty. Weather permitting, cruisers might see the Whakaari volcano puff, puff, puffing away. It's 30 miles offshore.
Best Oceania: Sea Days to Savor
In addition, this voyage has a number of sea days "book-ending" that string of back-to-back shore days. For example, the ship spends four days within the Tasman Sea as it sails roundtrip from Sydney, Australia.
During time within New Zealand, Regatta will offer scenic cruising on three separate days in Dusky Sound, Doubtful Sound and the Fjords of Milford Sound.
As part of Oceania's 2024 Collection of voyages, this itinerary includes roundtrip airfare with airport transfers. Plus, guests can choose one free OLife Choice amenity per stateroom – either eight free shore excursions, a free beverage package or an $800 shipboard credit.
Fares are also two-for-one. So, after that discount is applied, fares for this "New Zealand Discovery" itinerary start at $5,099 per person, double occupancy. Definitely chat with your travel advisor about any special discounts that may be available, as well as your needs for solo or accessible accommodations.
For example, later this year, Regatta, Insignia, Nautica and Sirena, will each gain 14 new Solo Oceanview Staterooms. They're all centrally located on Deck 6.
Previously, we offered a sneak peek at the "look" at these new solo staterooms. Check out the photo published in this early 2022 blog.
Look for the solo staterooms to debut on these dates:
September 25, 2022, on Regatta,
September 26, 2022, on Nautica, and
October 1, 2022, on Insignia and Sirena.
Pre-Cruise in Sydney
If you'd like to stay a few days in Sydney, Australia, Oceania offers two pre-cruise packages. Each is four days. The first, "Cultural Sydney," is priced at $2,399 per person, double occupancy. The second is "Scenic Blue Mountains" at $1,999 per person, double occupancy. Again, chat with your advisor for questions on these.
Generally, though, for the latter trip, guests will travel from Sydney to the gorgeous Blue Mountains. They'll visit Scenic World, the Mt. Tomah Botanical Gardens and King's Tableland. Also included is a visit to the Jenolan Caves.
For more information about the 2024 "New Zealand Discovery" itinerary and the pre-/post-cruise options, visit the Oceania website.
Insignia's Roundtrip Cruise from Montreal, Quebec, Canada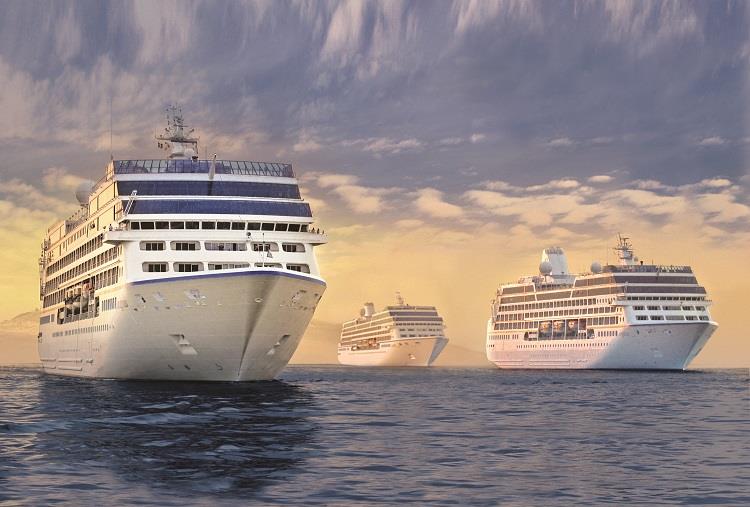 If cruisers prefer to stay closer to home, one appealing option to explore Eastern Canada is Oceania's 10-day "Couleurs Du Quebec." The 656-passenger Insignia departs from Montreal, Quebec, Canada, on September 26, 2024.
In English, the itinerary name translates into "Colors of Quebec," a reference to the region's spectacular fall foliage. It's a gorgeous time of scenic beauty. What's neat is that cruise guests will transit the St. Lawrence Seaway in both directions.
That's a prime reason we'd "love to take" this sailing as it provides a more in-depth experience in the Province of Quebec. Typically cruises that sail one-way from New York or Boston to Montreal or Quebec City visit fewer ports within Quebec or the region itself.
For example, upon departing Montreal, Insignia will call at Trois-Rivieres and then Baie-Comeau, both in Quebec. Then cruisers enjoy a day of sailing along the Gulf of St. Lawrence, before the ship reaches Saint-Pierre in Saint-Pierre & Miquelon, located just off the Newfoundland coast.
Did you know that Saint-Pierre & Miquelon isn't a part of Quebec or any province in Canada? Instead, it's France's only remaining North American territory beyond its Caribbean isles.
Best Cruises: French Culture, Anne of Green Gables
Oceania's guests heading ashore at Saint-Pierre will find authentic French culture, savory cuisine and, yes, quite reasonably priced wines. Among the cultural draws are the Arch Museum and Archives, Heritage Museum and Museum Archipelitude.
During this cruise, Insignia also will call at Charlottetown, Prince Edward Island, Canada. Certainly, this port call is the top draw for "Anne of Green Gables" fans.
One fun option? Oceania offers a 3.5-hour "Anne of Green Gables & Island Drive" excursion. Cruisers will visit the farmstead that inspired the classic novel and its sequels.
Along the route, an expert guide also will impart tales about the island life of author Lucy Maud Montgomery (1874-1972). Concluding the tour, guests will admire the spectacular scenery as they take selfies at Prince Edward National Park's red sandstone cliffs.
But remember when we talked earlier about "more" Quebec port calls? Well, here you go…
Insignia will sail back to Quebec for four more port calls — Gaspe, Sept-Iles, Saguenay and Quebec City. Guests will disembark the ship in Montreal.
This 2024 Collection itinerary features two-for-one cruise fares, roundtrip airfare and airport transfers. In addition, cruisers can choose one of these OLife Choice amenities per stateroom/suite: six shore excursions, a beverage package or a $600 shipboard credit.
With the two-for-one discount already applied, this cruise is priced from $3,699 per person, double occupancy. Just so you know, the availability for stateroom/suite choices was good at press time. Talk to your travel advisor about accommodation preferences, solo travel or accessibility needs.
Here's a link to the Oceania website page about the 2024 "Couleurs Du Quebec" itinerary.
10-Day "Celtic Kaleidoscope" on Nautica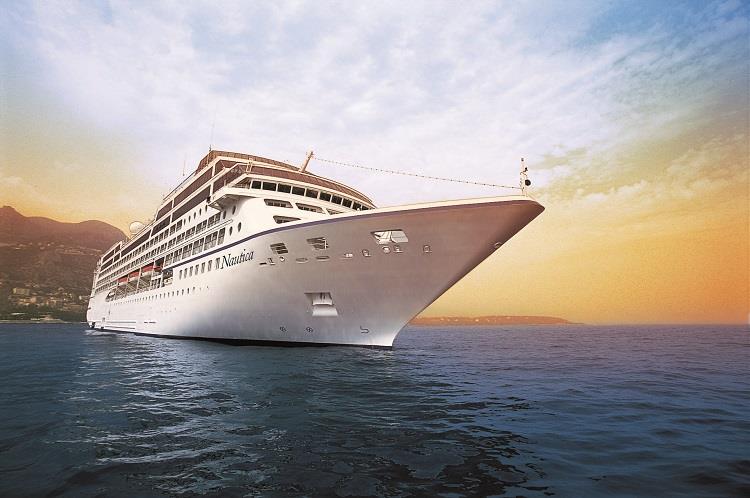 For a loop around Ireland, with calls in Ireland, Northern Ireland and Scotland, we like Nautica's 10-day "Celtic Kaleidoscope" itinerary. The 656-passenger vessel will depart August 14, 2024 from Dublin, Ireland, on this voyage that concludes in Edinburgh, Scotland, U.K.
First up? The ship will call at the 1,000-year-old Viking town of Waterford; many guests will likely head out to peruse fine glassware at the Waterford Crystal Visitors' Center.
After Nautica sails west and then turns northward along Ireland's western coast, guests will go ashore at Shannon. One sightseeing highlight is the 13th century King John's Castle in Limerick.
Alternatively, cruisers might take an excursion to the Cliffs of Moher. If so, they'll gaze at ocean waves crashing into the base of the cliffs, which tower majestically above the sea. This is a top spot for amazing eco-photos.
From Shannon, travelers can also head out to explore the village of Kilybegs, go hiking or visit Donegal.
Best Oceania: Belfast and Beyond
Oceania strives to stay later into the evening in some ports. So, for example, Nautica arrives at 8 a.m. at Belfast, Northern Ireland, and doesn't depart until 10 p.m.
That's great for those who want to take a shore excursion that explores much farther beyond the city, such as to the eco-attraction of Giant's Causeway on the Antrim coastline. Its 40,000 natural, interlocking basalt columns, created from ancient volcanic activity, are truly a sight to behold.
But cruisers will discover a diverse array of shore options on a Belfast port call. Want to learn to bake Irish bread? That's doable. So get ready to put on an apron and knead the dough!
Or, if you're a maritime buff or "Titanic" movie fan, you'll likely want to book Oceania's "Titanic Trail" shore excursion. After all, Belfast is the spot where the famous RMS Titanic, which sadly sank on her 1912 maiden voyage, was built and launched.
Oceania's guests on that "Titanic Trail" excursion will explore the Titanic Quarter. They'll also see the massive cranes, drafting rooms and pumps. They'll even walk the slipway that once held Titanic.
In addition, cruisers on that tour will visit the new Titanic Belfast, located in a building aptly shaped to resemble an ocean liner's hull. Guests will peruse interactive Titanic exhibits before enjoying a refreshment at the pump house.
Exploring Scotland
Next on the itinerary is Nautica's port call at Portree on Scotland's Isle of Skye. In addition, the ship will call at Invergordon and Aberdeen, both in Scotland. The cruise ends in Edinburgh (overnight).
One Edinburgh shore option is the "Oceania Exclusive – Braveheart Country and Stirling Castle." No, you won't encounter Mel Gibson, who produced, directed and starred in the 1995 epic historical drama, "Braveheart," but the five-hour tour will certainly give you a taste of "Braveheart Country."
Over five hours, guests taking this small group tour will visit the site of the pivotal 1314 Battle of Bannockburn. They'll also tour the Heritage Center where Scottish history — from Robert the Bruce to the Union of the Crowns of Scotland and England in 1603 — is depicted via exhibits and multimedia.
On this excursion, cruisers also will travel to the medieval Stirling Castle, dramatically perched atop the city below. Let's just say that the Scottish Highlands views are spectacular.
Celtic Kaleidoscope
For this "Celtic Kaleidoscope" itinerary, Oceania's cruise fares — with the line's two-for-one discount already applied — start at $3,499 per person, double occupancy.  Availability of accommodations in varying categories was good at press time.
So, speak to your travel advisor about your desire for specific staterooms/suites, any accessibility needs, solo accommodations and other details.
To sweeten the offering, this 2024 Collection sailing also includes roundtrip airfare, airport transfers and one free OLife Choice amenity. On this voyage, for instance, guests can choose from six shore excursions, a beverage package or $600 shipboard credit. Amenities are per stateroom.
For more information about this itinerary, check out Oceania's website.
So, that concludes our look at three enticing Oceania Cruises voyages on Regatta-class ships that we'd love to take. Let's get ready to sail!