Nothing creates wanderlust quite the way seeing destinations across the globe in a hit movie does. From seeing Greece in "Mamma Mia!" to perusing the waterways of Bruges, Belgium, and viewing "Girl with the Pearl Earring" in Amsterdam, movie goers say: "I'm ready to go" or "I can't wait to go there again."
Here are several movies to watch to stir up your wanderlust about European travel. More will come later this week.
Mamma Mia! (2008)
Greece is a dramatic setting for many flicks including "Mamma Mia," which served as a backdrop for ABBA songs and the comedic tale. The movie tells a tale of Sophie (Amanda Seyfried) who's about to be married and discovers that any one of three men could be her father (Pierce Brosnan, Stellan Skarsgard or Colin Firth).
She finds out and invites all three to her wedding. But she doesn't tell her mother, Donna Sheridan (Meryl Streep), once the lead singer of a group called "Donna and the Dynamos." Separately, Donna has invited her former group's back-up singers, Rosie Mulligan (Dame Julie Walters) and Tanya Wilkinson (Christine Baranski) to also attend.
While the cast, their antics, and the songs of ABBA are fun, it's the spirit of a Greek getaway that most enchants. The good news is that travelers who want to see whitewashed villages, dramatic cliffs and scenic bay views can head for many of the Greek islands.
Fortunately, a slew of cruise lines offer itineraries in this eastern Mediterranean region.
Mamma Mia: Cruising on Ponant
For example, small-ship, luxury Ponant offers multiple departures now through November and from April 2023 to November 2023 as well. On the seven-night "Heart of the Greek Islands" itinerary departing July 5, 2023, guests will sail roundtrip from Athens aboard Le Jacques Cartier.
Guests will go ashore on the most beautiful Greek islands of the Aegean Sea with fares starting at $4,750 per person double, occupancy. First up is Patmos, where Saint John is said to have written the Apocalypse. Then the ship calls at Symi with Italian-styled neoclassical houses.
Continuing on, another call is at Amorgos, the island of "the Big Blue" with volcanic, mountainous landscapes and clear water. At Santorini, the ship actually cruises within the caldera of a 1600 BC volcanic eruption. The lovely, white-washed villages of Thera and Oia are built atop the cliffs along the caldera.
Then it's on to Folegandros and Delos, which has amazing ancient ruins, an open-air museum of sorts. According to mythology, Apollo was born here.
Finally, the ship makes calls at Mykonos, known for its beaches and windmills, as well as Alefkandra and Hydra, before the cruise ends in Athens. Here's a link to the details about this Ponant itinerary.
Mamma Mia: Longer Greece Exploration
For a longer option, in April 2023, Ponant offers an enticing 10-day "Landscapes" itinerary aboard Le Jacques-Cartier. Operating from Athens to Valletta, Malta, the 184-passenger ship explores Greece but also the coasts of Sicily and Malta. Fares start at $5,160 per person, double occupancy.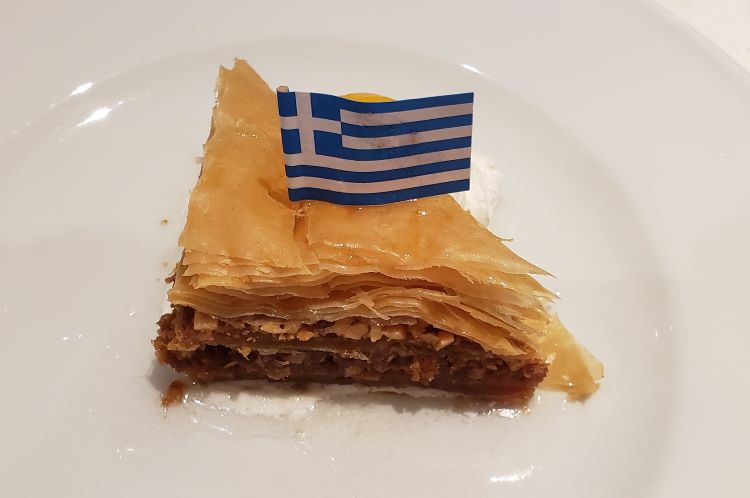 On this itinerary, guests can explore the Greek destinations of Patmos, Delos, Mykonos, Santorini, Nafplion, Hydra, Itea, and Katakolon. At the latter, they can visit the Olympus UNESCO-World-Heritage designated archaeological site.
Then they can explore Syracuse on Sicily before the cruise ends in Valletta, capital of the island of Malta and former stronghold of the Knights of the Order of Malta. Check out this itinerary.
It delivers a strong dose of "Mamma Mia" aura with plenty of Greek isles with whitewashed homes. But cruisers can also tour destinations beyond too.
Girl with a Pearl Earring (2003)
In this 2003 flick, a young peasant maid Griett (Scarlett Johansson) who works in the residence of painter Johannes Vermeer (Colin Firth) becomes his talented assistant and the model for one of his most famous works. That's "Girl with a Pearl Earring," by Vermeer.
Adapted from a fictional work by author Tracy Chevalier, the movie reveals a story focused on the painting's creation. While not much is known, the engaging film attempts to recreate the mysterious girl's life.
Vermeer's wealthy patron Van Ruijven (Tom Wilkinson), commissions him to paint Griet but she must somehow secretly pose for the crucial painting without Vermeer's wife finding out. The maid must also avoid Van Ruijven's seductive intentions and also protect herself from sad gossip that 17th century society could heap on a house servant.
To actually see the painting, check out Tauck's eight-day "Cruising the Dutch Waterways" journey, which includes a private evening at the Mauritshuis museum.
Viewing "Girl with a Pearl Earring."
There, Tauck's guests will meet a museum official; view masterpieces by Rembrandt, Vermeer (including his iconic "Girl with a Pearl Earring") and others; and enjoy dinner with live music.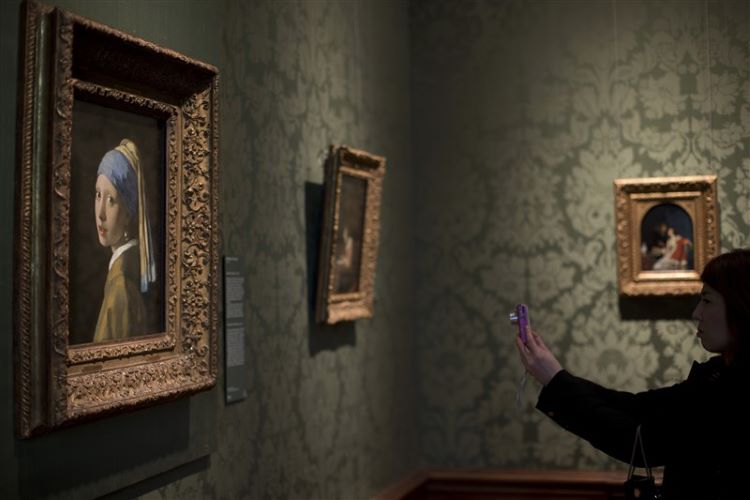 The Tauck river cruises depart April through October on the lovely 98-guest Treasures. Fares start at $4,890 per person, double occupancy.
For information about this specific cruise, talk with your travel advisor and check out the itinerary at Tauck's web site. 
For those wanting to enjoy an independent getaway in Amsterdam and see the painting, one option is a stay at the Waldorf Astoria Amsterdam, Herengracht 542-556 Amsterdam, 1017 CG Netherlands.
What's nifty? It's a luxury canal-side hotel. Guests relax in refined, comfortable quarters. Hotel facilities include an upscale restaurant, cocktail bar and full-service spa. 
For more about the Waldorf Astoria Amsterdam, visit this site. Rates start at $1,400 per person, double occupancy.
The Good, the Bad and the Ugly (1967)
Known as the birthplace of the so-called "Spaghetti Western" films, Almeria, Spain, has terrain that fit perfectly for the look of the American west. In 1966, the epic western, "The Good, the Bad and the Ugly" was filmed here, starring Clint Eastwood, Eli Wallach and Lee Van Cleef.
Directed by Sergio Leone, it was the first film with music composed by legendary Italian composer, Ennio Morricone.
Set in the U.S. Southwest during the Civil War, the film's mysterious stranger, Joe (Eastwood) and Mexican outlaw Tuco (Wallach), form an uneasy partnership. Joe captures the bandit, gets the reward money, then is supposed to rescue him as he's being hanged.
But when the "rescue shot" at the noose goes initially awry, the furious bandit who survives subsequently tries to have Joe murdered. However, the duo reteams briefly to beat out a criminal and the Union Army to find a humongous stash of cash that a soldier has buried in the desert.
A must-see for movie buffs is Almeria's Sad Hill Cemetery, the setting for the film's climax; it was rebuilt in 2015. It features an array of large array of wooden crosses and a lone tree with a noose hanging from it.
Across the Med: From Mamma Mia to Spaghetti Western
To check out the landscapes outside Almeria, cruise enthusiasts can look to a number of luxury cruise lines that call there. For example, Oceania Cruises' 10-day "Mediterranean Vintages" sailing, departs from Barcelona, Spain to Lisbon, Portugal on the 1,238-passenger Riviera.
Here's the itinerary for that cruise, which departs October 3, 2022. Fares start at $2,199 per person, double occupancy. However, there are plenty of other Oceania options too. Its 2023 cruise season offers more than seven itineraries that stop in Almeria.
One is Oceania's 20-day "Best of Spain and Italy" operated by the 648-passenger Oceania Sirena. The voyage sails from Lisbon to Venice, Italy, on September 12, 2023. Fares start at $4,399 per person.
Beyond a call at Almeria, the itinerary, which readers can access here, sails to such destinations as Portimao, Portugal; Seville, Spain (overnight); Gibraltar, U.K.; Monte Carlo, Monaco; and other ports in Spain, France, Italy, Croatia, Montenegro and elsewhere.
For more on this itinerary, talk to your travel advisor or visit Oceania's Itinerary page for more details. 
Almeria Land Stay
Or, if you happen to be doing a land trip to Spain, one adults-only boutique property is Murallas de Jayrán Hotel Boutique, C. Antonio Vico, 21, 04003 Almería, Spain. Within Almeria's center, this hotel offers a Moorish vibe, gorgeous pools and lounges and terraces for relaxation.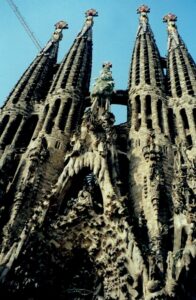 Prices start at $232 per night in high season.
Vicky Cristina Barcelona (2008)
Adventurous Cristina (Scarlett Johansson) and friend Vicky (Rebecca Hall) head for vacation in Barcelona. They encounter the celebrated painter, Juan Antonio (Javier Bardem). He's captivating and seductive, but Vicky is committed to her forthcoming marriage.
On the other hand, Juan Antonio's free spirit captivates Cristina, who's intrigued when she learns about his divorce from another artist, Maria Elena (Penélope Cruz).
Making the movie even more interesting is that Cruz and Bardem are married in real life.
Several works of artist Joan Miro and architect Antonio Gaudi are featured in the film, including
A Miro mural at the airport;
One distinctive red sculpture in the courtyard of the Fundacio Joan Miro (The Miro Museum);
Gaudi's modernista Church of La Sagrada Familia (shown in photo above right); and
The centuries-plus-old Casa Mila apartment building, also known as La Pedrera ("the quarry").
Many cruise lines call or embark guests in Barcelona. For instance, Regent Seven Seas Cruises offers numerous itineraries in 2022 and 2023 with stops in Barcelona.
The luxurious 732-passenger Seven Seas Voyager operates an 18-day Lisbon to Rome itinerary with a 12-hour call in Barcelona. Fares from $19,499 per person, double occupancy.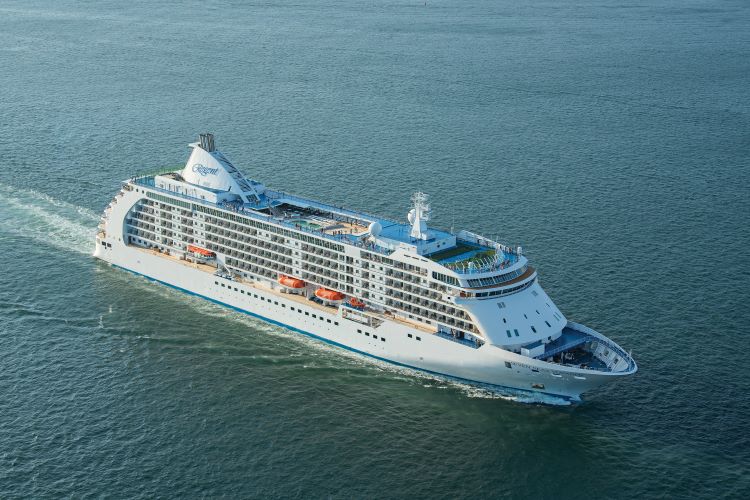 In 2023, Regent again offers various itineraries from April through October. For instance, in April 2023, Regent offers an 18-day Athens to Barcelona sailing aboard the all-inclusive 732-passenger Seven Seas Splendor. Fares start at $10,699 per person, double occupancy.
That itinerary provides an opportunity for a pre- or post-cruise stay. One luxury option is the five-star Mandarin Oriental Barcelona. Located near many major attractions, it's situated on Passeig de Gràcia, Barcelona's most upscale avenue. Rates from $862 per night.
In Bruges (2008)
It's amazing to think that a film about two hitmen could show off the gorgeous charms of Bruges, Belgium, so effectively. London-based hitmen Ray (Colin Farrell) and Ken (Brendan Gleeson) are told by their boss Harry Waters (Ralph Fiennes) to lie low in Brugesfor up to two weeks following their latest hit. That had resulted in an innocent bystander being killed.
Harry says he'll be in touch, so while they wait, they take in Bruges' medieval sights. But Ray, despondent over the innocent victim's death, isn't really that charmed.
That changes, though, when he meets Chloe. She's part of a film crew that's shooting a movie starting Jimmy, a little person. When the new instructions arrive from Harry, Ken isn't sure he can fulfill the new job, as Bruges has given him new perspective on life. We won't say more in case you haven't seen the movie.
Filming Locations in Bruges
Filming locations for "In Bruges" include Koningin Astridpark (Queen Astrid Park), a six-centuries old Jerusalem Church and the Basilica of the Holy Blood built in the mid-12th century.
In April and early May 2023, Scenic Cruises offers an 11-day "Windmills, Tulips & Belgian Delights With Bruges" itinerary on multiple dates aboard the Space Ship Scenic Jewel.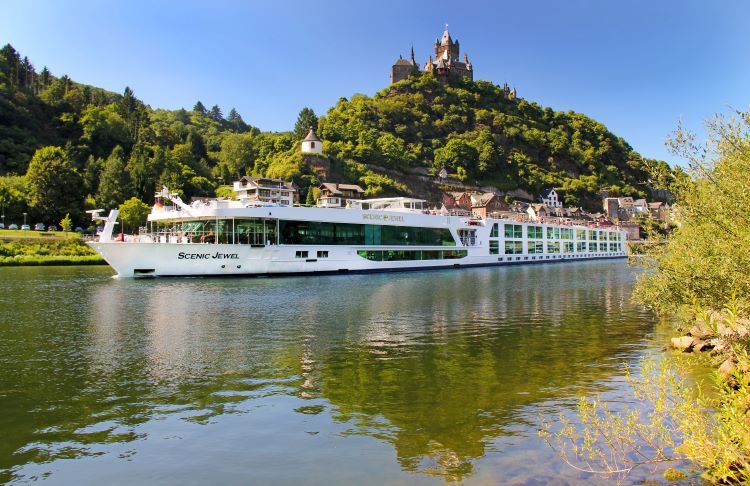 For details on this Scenic Cruises option, visit Space-Ship' Scenic Jewel and talk with your travel advisor. Fares start at $4,045 per person.
For an independent hotel stay, one luxurious option is the Relais & Chateaux Hotel Heritage, Niklaas Desparsstraat 11, 8000 Brugge, Belgium. Rates start from $395 per night.
Before Sunrise (1995)
When American tourist Jesse (Ethan Hawke) and French student Celine (Julie Delpy) meet by chance on the Budapest-to-Vienna train, a connection develops. So, Jesse asks Celine to spend the day with him in Vienna. She agrees and they spend time exploring the city and talking before his scheduled flight the next morning.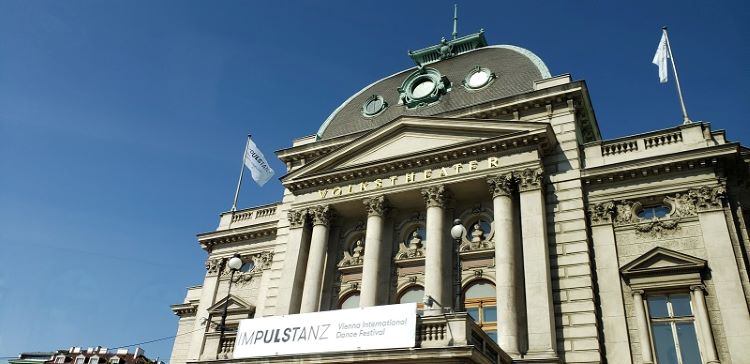 The premise is the meeting of two perfect strangers who then connect so specially over the course of a day in Vienna. Many of the sites travelers can see in the city are featured in the movie. 
For example, these include Maria-Theresien-Platz, a large public square presided over by a large statue of Empress Maria Theresa. It's flanked by the city's Natural History and Art History museums.
Also nearby is the 142-year-old Cafe Sperl on Gumpendorfer Strasse.
Exploring Vienna 
One way to explore the city is on a river cruise with Viking, for example. From March through December, the line offers multiple sailings that include Vienna. Among those is an epic, 15-day "Grand European Tour" from Amsterdam to Budapest and vice versa several times a month.
Fares start from $4,999 per person, double occupancy, in 2022. For 2023 voyages of that itinerary, fares start at $5,299 per person, double occupancy, in 2023.
More to Come: Beyond "Mamma Mia" and "In Bruges"
Check back soon for our look at more movies filmed in Europe. We'll chat about "Roman Holiday" and "Notting Hill," among others. We'll provide a few ideas for cruise and land vacation options.
Movie fans can easily customize and personalize their vacation. Just pick your passion and do some research. Then talk to your travel advisor.
Mamma Mia! It's a great way to make the vacation more rewarding.