Listening to wild lions roaring and watching graceful giraffes amble along the Serengeti, travelers booking Micato Private Safaris will love being in the midst of African eco-adventure.
In fact, they'll likely return home telling everyone that their journey into Africa was an unforgettable experience.
Often, they'll feel akin to Karen Blixen. Upon leaving her Kenya coffee farm for the last time in 1931, she returned to Denmark and wrote, "Out of Africa" (1937)
Under her pen name, Isak Dinesen, Blixen fondly wrote about "the colors of Africa," the scenic beauty, incredible wildlife, her former life there and the local people.
Visitors across the generations, centuries and even millennia have traveled to Africa, experienced it and returned, saying: "Africa has changed me forever."
So, here's a look at one option for exploring a small corner of the continent on a Micato Private Kenya Safari in Kenya.
Private Safaris: Exclusive and Luxurious
Building on decades of Africa luxury safari experience, Micato developed its 13-day "Private Kenya Safari" during the height of the pandemic.
So, travelers seeking the ultimate, exclusive experience could — and still can — set off on their own private safari into the heart of Africa.
Here are the itinerary basics:
Day 1:

En route to a Kenya safari.

Day 2: Nairobi, Kenya's bustling, cosmopolitan capital.
For days 3 to 5: Tsavo National Park, in the shadow of Kilimanjaro.
Days 6 to 8: Classic game viewing in the Laikipia Reserve.
Days 9 to 11: Natural beauty in the Maasai Mara.
For day 12:

Day rooms in Nairobi for late night flights.

Day 13:

Connect onward – homeward flights.
This has proven a great option for travelers who seek a more leisurely pace to their safari. So, the tour operator is continuing these private journeys for 2023 and 2024 too.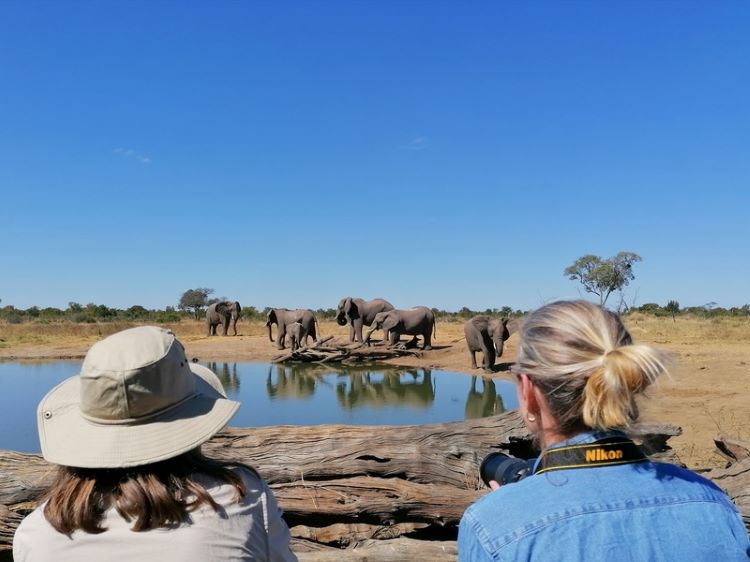 Flexibility rules. One big benefit of a Micato Private Safari is that people can choose their departure date, pending availability, of course.
A highly credentialed Micato Safari Director will handle all the arrangements on the ground in Africa from start to finish. Guests will also have access to a concierge service 24-7.
Micato Private Kenya Safari
A solo traveler, a couple, small family group or a few friends traveling together will easily feel pampered and happy on one of Micato's private safaris.
During the Kenya private safari, they'll see and explore the wilds of this East African country while staying three nights each at these three different upscale properties.
Finch Hatton's Camp,
Loisaba Tented Camp, and
Mahali Mzuri, Sir Richard Branson's personal camp.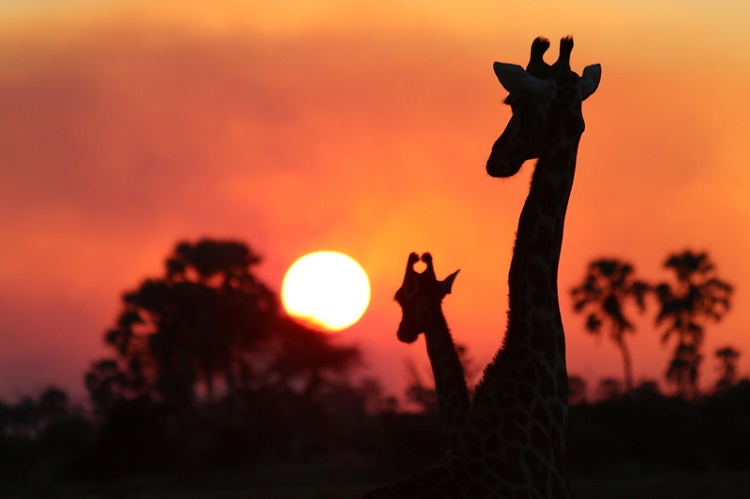 As for wildlife viewing, they'll board their safari vehicle during multiple game drives to search for elephants, lions, giraffes and zebras, among other critters.
They'll also enjoy Samburu-led camel rides on the plains and horseback riding in search of wildlife views.
Travelers will have spectacular views of such eco-sites as Mount Kilimanjaro, the Laikipia Plateau, Aberdare mountains and the Mara River.
Guests on the Kenya private safaris will also meet and dine with Micato's founders, Jane and Felix Pinto.
Private Safari Itinerary 
Beginning their game viewing time at Tsavo, travelers taking Micato's Private Kenya Safari will stay at Finch Hatton's Camp.
Yes, the name is inspired by Denys Finch Hatton, played by Robert Redford in the "Out of Africa" movie. Perks at this lovely property are gorgeous scenery and free-roaming animals.
Then, private tour guests will head off-the-beaten-path to the Loisaba Tented Camp, in the Loisaba Conservancy.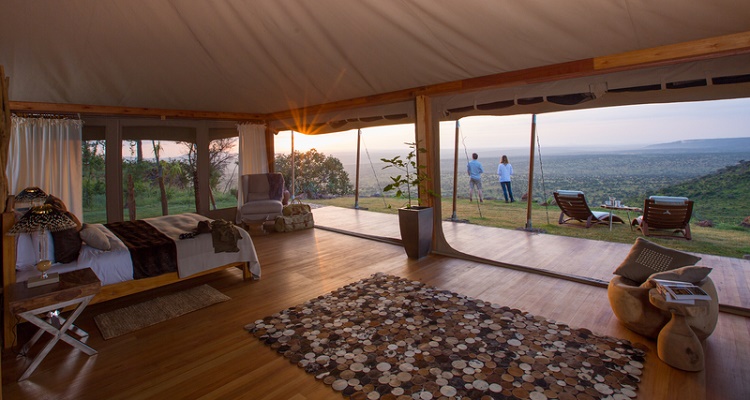 That's a private enclave adjacent to the Laikipia Reserve, located on the wildlife-rich plateau of the same name. Guests will also have stellar views of Mount Kenya.
Finally, the private tour will finish with a stay at Mahali Mzuri, a spectacular camp in the fabled Maasai Mara, the lush northern part of the Serengeti-Maasai Mara eco-sytem.
It's home to huge numbers of free-ranging animals — from antelopes to giraffes, lions, hyenas, wild dogs and many more species.
Something different is likely to be spotted every minute or two.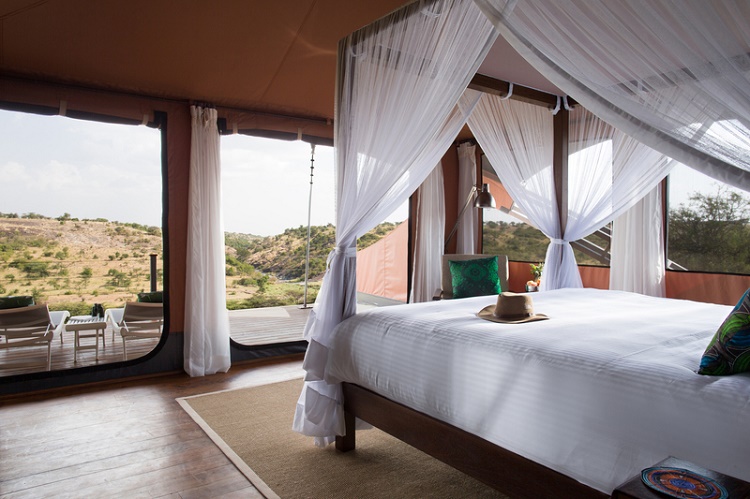 More Inclusions
In addition to the luxurious tented camp stays, the services of a Micato safari director, private guide/driver, concierge services, private game drives and personalized activities as noted above, guests will also receive the following:
All gratuities to safari directors, driver-guides, waiters, porters and everyone else from the safari's start to finish.
Regional wine and beer at meal times.
Soft drinks and bottled water while on game drives.
Daily valet laundry service.
Complimentary in-vehicle Wi-Fi as well as free Wi-Fi, if available, on safari — including camps and lodges.
All airport transfers, game park, national park and conservancy fees.
Extensive safety protocols.
Bush hats, specially designed Micato Safaris duffels, luggage tags, document wallets, flashlights and more.
In addition, for every guest who books this safari, Micato will pay to send an African child to school.
The cost of the Micato Private Kenya Safari starts at $21,150 per person, double occupancy.
Add-On: Up Close with Gorillas
For Micato's private safaris in East Africa, it's also possible for wildlife buffs to add on a gorilla adventure in Rwanda.
Travelers can get up close to mountain gorillas in the wild, certainly a once-in-a-lifetime experience.
Here's a link on the Micato page to learn more. The 2023 add-on gorilla package starts at $6,550 per person, double occupancy.
Plus, the required Gorilla Permits, which are nonrefundable, are $3,000 per person.
Who Takes a Micato Private Safari?
Certainly, a solo traveler or a couple could book the Micato Private Kenya Safari. So could several friends or couples.
But, in particular, Micato is seeing a huge rise in demand for multi-generational family safaris.
Grandparents, their adult children and grandchildren are heading out on safari – eager to share the adventure.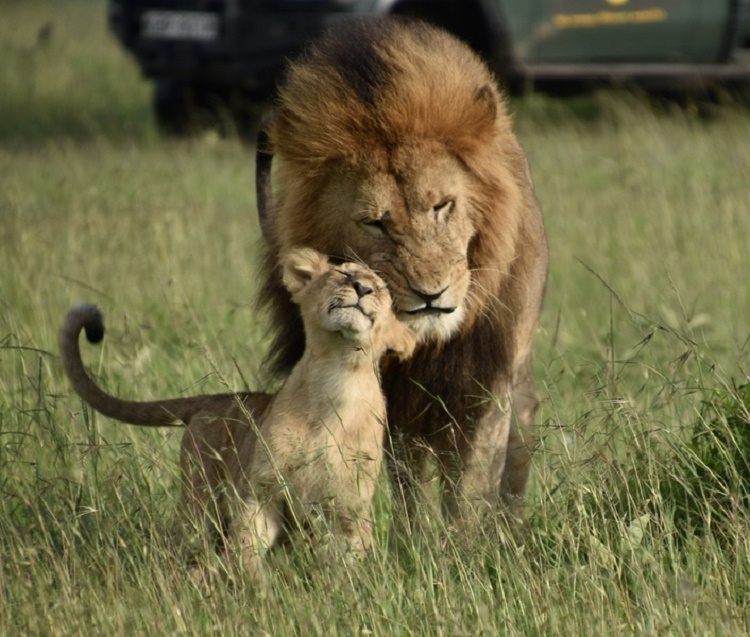 When the family returns home, their photos (such as the photo above) and souvenirs will help preserve the memories of an amazing African safari vacation.
But the shared tales – told by family members years later at holiday get-togethers or family reunions — are the truly special takeaways.
Here's Micato's link to more information about this exclusive Kenya Private Safari option.
Brisk Bookings for 2023
Even with recently eased group travel restrictions and entry requirements, Micato says that more travelers are choosing to "go privately" on safari.
Seeing unprecedented demand for 2023 safaris, Micato tells The Meandering Traveler that those who want to go next year should get in touch with their travel advisor soon, or instead look ahead to 2024.
In addition, the company also offers its traditional small-group "Classic Safaris" for guests who might prefer that. In reverse, any Classic Safari can also easily be turned into a Private Classic Safari.
Every Micato East Africa safari of any type is accompanied from start to finish by a Micato Safari Director.
In addition, Micato offers small-group and private safaris in other African countries too. That includes South Africa, Namibia and elsewhere across the continent.
Do you like the idea of a private safari but want it fully customized? That's possible too.
Completely personalized Micato Custom Safaris can include everything from hiking in cloud forests to horsebacking amid giraffes.
Or, travelers can jog along with Maasai warriors or picnic in the shade of acacia trees. Customizing a trip makes the vacation even more rewarding as it dovetails with the guest's personal style and vacation approach.
For example, game drives might consist of a few leisurely outings or, in contrast, an intensive array of multiple game drives, multiple times a day.
Whatever you prefer for your vacation style – small group, private or fully customized — contact your professional travel advisor to start planning.
Micato has some impressive options. This tour operator is highly rated. Micato has been named the "#1 World's Best Safari Operator" an unprecedented 10 times by Travel+Leisure magazine.
So what are you waiting for? Africa is unforgettable and it's waiting!
: