The world is beautiful and, thankfully, it's becoming easier to navigate! Are you ready for a much-needed vacation? Thanks to Transport Canada, for instance, for eliminating Canada's "process-focused," pre-travel, COVID-19-era requirements.
Japan, Barbados and others also have joined the rapidly growing list of countries eliminating or easing COVID-19 travel requirements.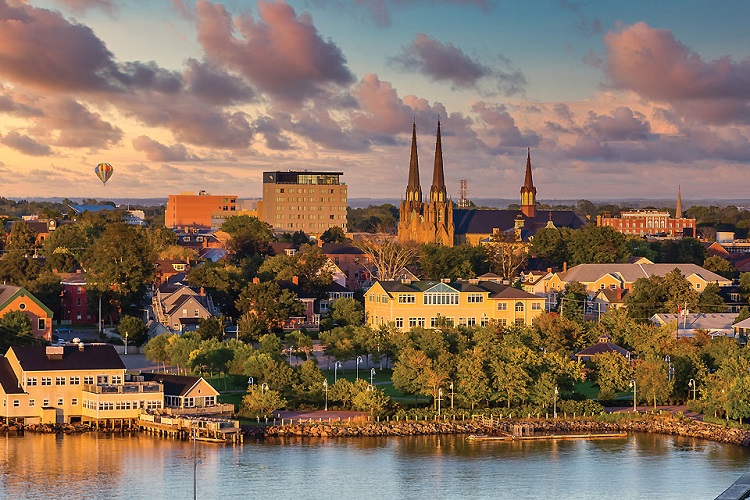 From this blogger's personal perspective, we're singing the praises of our neighbor to the North. That's because we've just navigated through the pre-cruise entry process that's been in places for some time. It's a lot of "process."
We embarked Scenic Eclipse at the Port of Vancouver a week or so ago. Prior to arriving at the airport to begin our journey, we filled out the necessary ArriveCAN paperwork.
That meant uploading passport and vaccine documentation, searching for other information, downloading email confirmations, printing them out to show officials at the airport and border crossing, and more.
Yes, we did it. That said, we're thrilled that Transport Canada has said that's not necessary any longer, effective October 1, 2022 (see further details below in this story).
Growing International Travel Demand
Fewer border crossing requirements can ease the travel journey. That's timely as MMGY Travel Intelligence has released its latest survey of affluent American travelers.
New research from that company's "Portrait of American International Travelers" study, presented in collaboration with the United States Tour Operators Association (USTOA), shows that international travel is poised to increase over the next year.
Simply put, people are ready to go! Examining data from more than 2,000 respondents, the comprehensive national survey revealed these tidbits.
High-income, outbound U.S. travelers plan to take an average of 3.8 international vacations within the next year. That's up 72 percent from 2.2 international vacations annually in 2019.
"It's clear that there is a willingness and growing appetite to travel internationally," says Cees Bosselaar, managing director, MMGY Travel Intelligence Europe.
One interesting research tidbit? Overall, consumers have more interest in foreign travel. But the number of destinations that U.S. travelers desire to visit also has dropped, compared with the pre-pandemic era.
Travelers have become more selective in their purchase decisions, believes MMGY.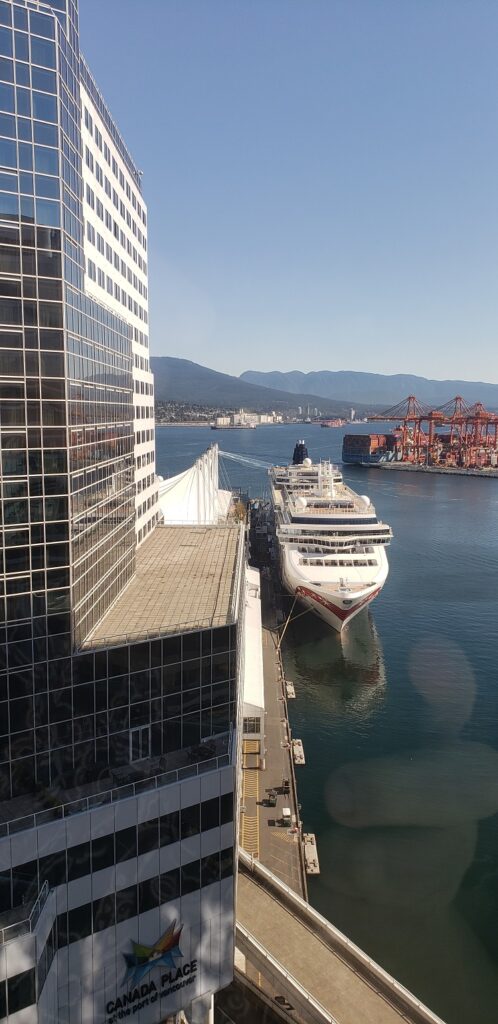 So, what's their international "hot list" for travel destinations?" Here's the scoop.
U.S. travelers cited Europe, the South Pacific, the Caribbean and Canada as tops for the areas of the world that they'd like to visit within the next year.
Transport Canada Smooths the Journey
As consumer interest in Canadian travel increases, Transport Canada's decision is good timing.
Here's a look at the official announcement about the elimination of COVID-19 travel restrictions.
Transport Canada says that, starting October 1, 2022, all travelers arriving at Canadian borders — regardless of citizenship — will no longer have to:
Submit public health information through the ArriveCAN app or website;
Provide proof of a vaccination;
Undergo a pre- or on-arrival COVID-19 test;
Carry out COVID-19-related quarantine or isolation;
Monitor and report if they develop signs or symptoms of COVID-19 upon arriving to Canada.
Transport Canada is also removing its existing travel requirements.
As of October 1, 2022, travelers will no longer be required to undergo health checks for travel on air and rail.
Nor will they be required to wear masks on airplanes and trains.
Happy Cruise Lines
Needless to say, cruise lines offering Alaska cruises — typically embarking or disembarking guests at Vancouver or Victoria, B.C., Canada — say "yippee."
The decision simplifies the process for guests traveling to explore "The Last Frontier" in Alaska. Similarly, it makes it easier for consumers who've booked an East Coast fall-foliage cruise.
In those cases, guests may be embarking or disembarking in Quebec City or Montreal, Quebec, Canada. Talk to your travel advisor if you've been waiting for easier cross-border access. Starting on Saturday, it's a reality!
Applauding Transport Canada's decision is John Padgett, president of Princess Cruises. "Alaska and Canadian cruises are among the most desired vacation options in the world," he says. "We look forward to welcoming everyone who's waited the past three years for this market to fully open."
"This is a win for the cruise industry and for our guests, as we are seeing growing interest for booking 2023 cruises to Alaska and Canada/New England," says Gus Antorcha, president of Holland America Line.
He explains, for instance, that health protocols for Canada/Alaska cruises now will align more closely with those for other global cruise destinations.
Coincidentally, Holland America's guests can more easily plan for their booked cruise. Just look for the new Health Protocols Tool on the line's website and enter your 2022 booking number.
Presto, exact vaccination and testing requirements will appear. That tool soon will be loaded for all 2023 departures too.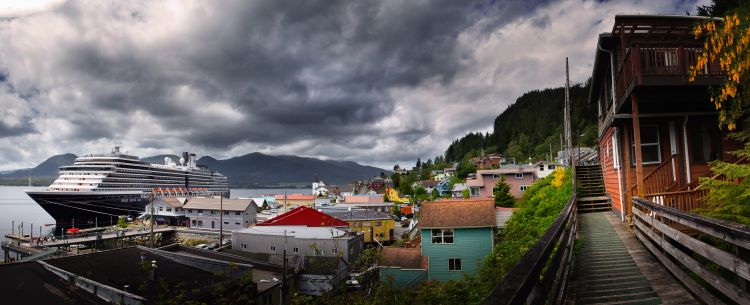 Japan Goes Visa-Free for Individuals
On October 11, 2022, after more than 2.5 years of differing levels of border closures due to COVID-19, Japan will fully reopen for visa-free individual travel, according to the country's Prime Minister Fumio Kishida.
"We will remove the cap on the number of people entering the country and will resume accepting individual travel and visa-free travel," he said in New York.
So, presto, short-term visitors won't need to apply for tourist visas. Also, Japan won't limit the number of visitors per day granted entry. Travelers also won't need to book through a tour operator.
In addition, Japan also recently scrapped the requirement of a negative COVID test prior to arrival. Previously, that was the case even for fully vaccinated travelers.
Before the pandemic, travel and tourism comprised 7.1 percent of Japan's GDP. That's a big number economically-speaking. So, the revival of international travel is welcome not only for visitors but also for Japanese residents who work in tourism-focused jobs.
Easing Requirements: Barbados and Beyond
Barbados, Bhutan and others recently have lessened or cut COVID-19 era entry requirements.
Seeing the world gets a bit easier every day. So, thanks to Transport Canada and others across the globe for updated protocols that help smooth the travel experience!