So, where are you heading this Thanksgiving? Can you guess what top domestic and international "hot spots" are expected to attract millions of Americans heading out for Thanksgiving travel to celebrate turkey day?
Come along as The Meandering Traveler reveals the results, compiled by Allianz Partners USA, which examined more than two million booked air itineraries to develop this list.
A limited window of travel over the Thanksgiving period was considered. For instance, the company considered only roundtrip flights departing from U.S. airports between Saturday, November 19, through Thursday, November 24, with return air travel from Friday, November 25, to Tuesday, November 29.
So, here we go…
Thanksgiving Travel – Top Domestic Destinations
#1. New York City, NY
When I first read through the list and saw this top choice, I immediately thought of one thing. I can still hear "Ol' Blue Eyes" singing, "Start spreading the news, I'm leaving today…"
Yes, the late Frank Sinatra had a big hit with "New York, New York," and its popularity continues to this day. Not surprisingly, New York City is the number one domestic Thanksgiving travel destination for Americans, according to Allianz's research.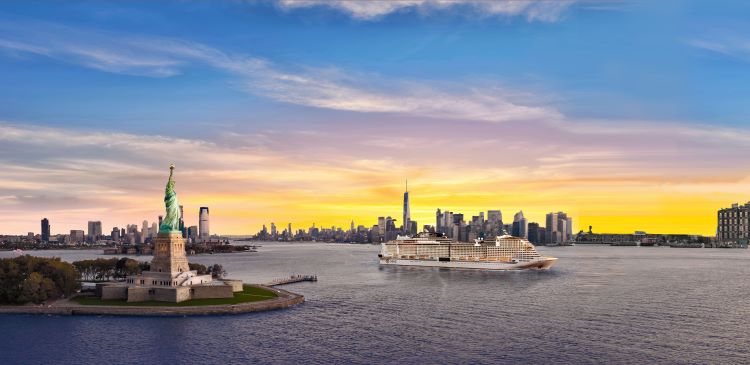 Frankly, I'd personally love to catch the Macy's Thanksgiving Day Parade in person or go ice skating, as I first did when I was 8 with my mom and dad at The Rink at Rockefeller Center. I think I'd be a bit better skater now (well, maybe not, but it would be fun).
And New York is magical for its holiday lighting displays, Black Friday shopping and, of course, the amazing array of restaurants and eateries.
#2. Seattle, WA
Did you know that the only domestic destination to unseat New York from that top spot in recent years has been Seattle? That's true. Since the survey's inception in 2015, Seattle continues to rank near the top of the list.
And this year, the West Coast city – with an appealing array of outdoor activities that draw many consumers — is this year's #2 domestic Thanksgiving travel destination.
Personally, one spot I always hit when I'm in town is the Pike Place Marketplace. I love strolling this fresh market to eyeball the displays of fresh fish and seafood, not to mention fresh produce, baked goods and other treats.
Next summer, many cruises to Alaska will depart from Seattle, so chat with your travel advisor if you're planning a vacation for next year and want to start now.
#3. Orlando, FL
Despite Hurricane Ian taking a wide path through central Florida, as the recent storm moved from the Gulf of Mexico to the Atlantic Ocean, rest assured, Orlando, the #3 domestic Thanksgiving travel draw, is already back in business.
Theme parks, hotels, restaurants and attractions are open. So come on down, over or up for Thanksgiving travel!
In this year's survey, Orlando worked its way back up to third place – climbing five spots since last year. Whether you plan a trip to Walt Disney World Resort, Universal Orlando or SeaWorld, or alternatively, if you prefer to enjoy cultural, heritage or outdoor activities, Orlando beckons.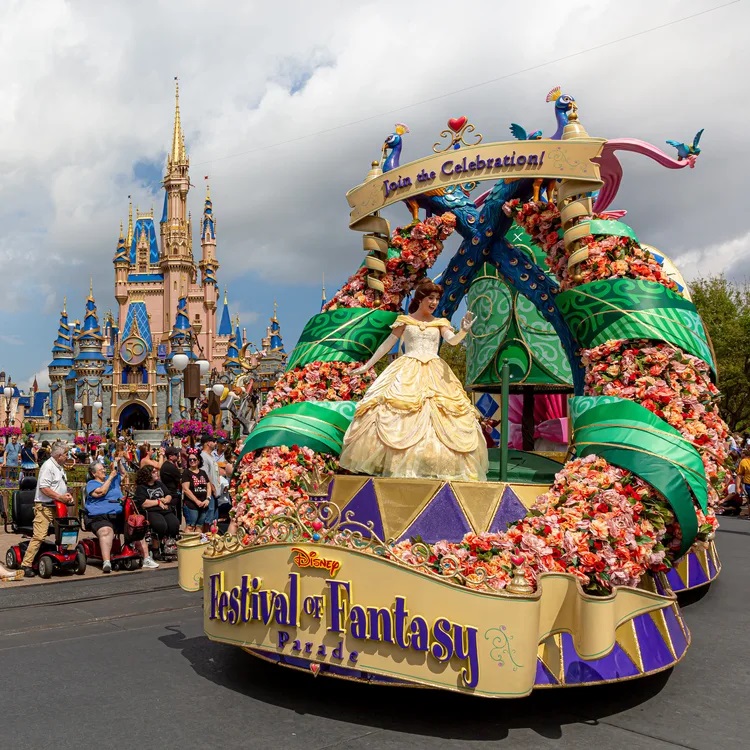 For Walt Disney World, check out our blog of earlier this year to see the "Top Five New Attractions for 2022."
Many cruise fans will likely be traveling over Thanksgiving or throughout the winter season. Just fyi, the Port of Tampa, Port of Jacksonville and Port Canaveral along the Space Coast reopened several days after Ian passed. They're up and operating normally.
I'm ready, I admit it. I personally can't wait to soak up some sun on a Caribbean and/or Bahamas voyage, visit a cruise line private island, enjoy Caribbean cuisine ashore and head out to explore.
#4 to #8 – Other Enticing U.S. Destinations 
Wait, close your eyes. Can you correctly guess what other five top domestic destinations took slots #4, #5, #6, #7 and #8?
Drum roll, please….
The other major cities in those mid-range slots were, in descending order, Boston, MA; Atlanta, GA; Phoenix, AZ; Los Angeles, CA; and Dallas, TX.
And for the last two slots, #9 and #10, I'm personally thrilled to see a former hometown and a current one in the list. So, forgive me, if I go into a bit more detail on what's to see and do in those destinations.
#9. Washington, D.C.
A few weeks ago, a good friend of mine just returned from taking his young children on a long weekend visit to Washington, D.C. For this young family, it was an educational experience and one of great pride.
The family did it all – seeing the iconic sights, visiting museums, gazing at the Lincoln Memorial, taking selfies at the Washington Monument and more.
It's fabulous that visiting our nation's capital makes the cut in the top domestic Thanksgiving travel list for the first time in five years.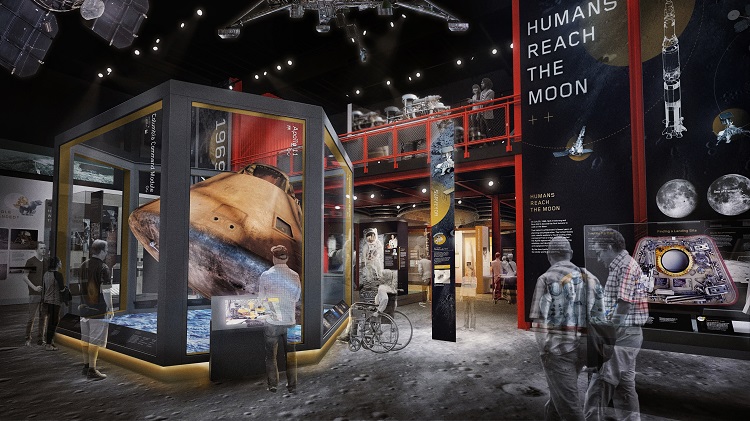 I love strolling along "The Mall" with its green spaces and checking out the exhibits at the Smithsonian Museums including the National Air and Space Museum (see photo above).
You can also tour art museums, or perhaps take selfies with the U.S. Supreme Court, U.S. Capitol, the White House and other top government buildings. They're all within walking distance of The Mall.
If you get a chance, head for the lovely Reflecting Pool at the Washington Monument. Go inside the Lincoln Memorial, a poignant spot with a lovely, massive sculpture of President Abraham Lincoln.
#10. Fort Lauderdale, FL
As a South Florida resident, I'm also happy to see that Fort Lauderdale has returned to the Top 10 list after being knocked off in 2021.
If you go, I'd suggest ambling down the Riverwalk Fort Lauderdale. Head along Las Olas Boulevard and perhaps kick back with a cool smoothie or cocktail. Savor some tasty global cuisine at one of Las Olas' sidewalk cafes.
Touring-wise, two good options for travelers are a hop-on, hop-off coach or, for a bit of a hoot and feel of the past, the historic Jungle Queen vessel.
In addition, about 30 miles west of Fort Lauderdale lies the Broward County portion of the Everglades eco-system. That's really a big draw for travelers, especially families.
I recommend two spots to my friends or family members who are visiting and ask about taking an airboat ride to see alligators and birds. Yes, you can go farther south to Everglades National Park. But for those staying in Fort Lauderdale, here are two closer options.
One is Everglades Holiday Park, home of the "Gator Boys Alligator Rescue" (which many of you may recall from a past TV series) and the other is Sawgrass Recreation Park.
Yes, you'll likely spot gators, birds and possibly other South Florida wildlife. It's a good way to get a glimpse of Florida's wild side.
Thanksgiving Travel: Top International Destinations
#1. Cancun, Mexico, #2. San Jose Del Cabo, Mexico, and #3. Puerto Vallarta, Mexico
Turkey day isn't typically celebrated outside the U.S. in the same time slot (Canada has a Thanksgiving Day too but it's in October) or for the same reasons. But because Thanksgiving is a four-day, long weekend for many workers, those Americans often love stretching that into a week-long or even longer trip abroad over the holiday.
Number one as far as a Thanksgiving period international travel destination is Mexico – specifically Cancun. Allianz determined from analyzing the air ticketing that Americans are definitely headed "south of the border" with San Jose Del Cabo and Puerto Vallarta coming in at #2 and #3.
Sun, sand, shopping, heritage, culture and eco-activities — aaah! Okay, now I'm envious of those already booked!
For a Mexico hotel or resort getaway over Thanksgiving, chat with your travel advisor. The holiday is approaching fast, but why not chat about the possibilities?
#4. London, U.K., and #9. Paris, France
If any readers traveled to Europe this past summer, they likely observed as I did that European travel appears to be back in full force.
Not surprisingly, London in the United Kingdom takes the #4 slot in Allianz's Thanksgiving travel list for international destinations booked by Americans.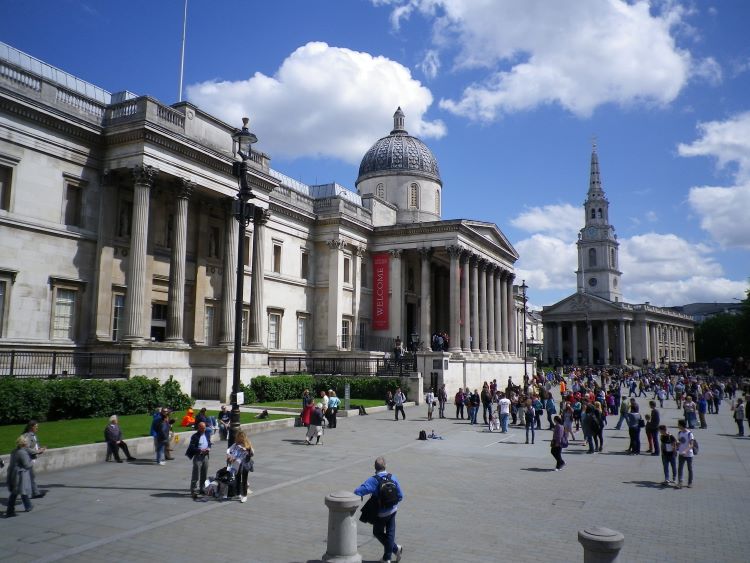 So, head overseas for a good brew in an English pub, tour historic buildings, visit Westminster Abbey, gaze at masterpieces in the British Museum, or head out on day trips to Bath, Dover, Canterbury and other popular spots.
Considering Europe as a whole, I've missed seeing the colors of Provence, the azure blue waters and white towns of Greece and the wine regions of Portugal's Douro Valley. Everything about Italy is a big draw for me and many of you, I suspect, particularly the Roman ruins, incredible cuisine, genuine people and cultural traditions.
But there are a zillion more lovely European countries and regions. Everyone has their own favorites, for sure. What are your top draws in Europe? And are you ready to go back?
And a sneak peek about what's below… Another European destination is #9.
"Ooh, la, la," that's Paris, France. One way to see both London and Paris is to combine them in a Eurostar train trip via the Channel Tunnel (affectionately called The Chunnel). You'll zip under the English Channel between the U.K. and France.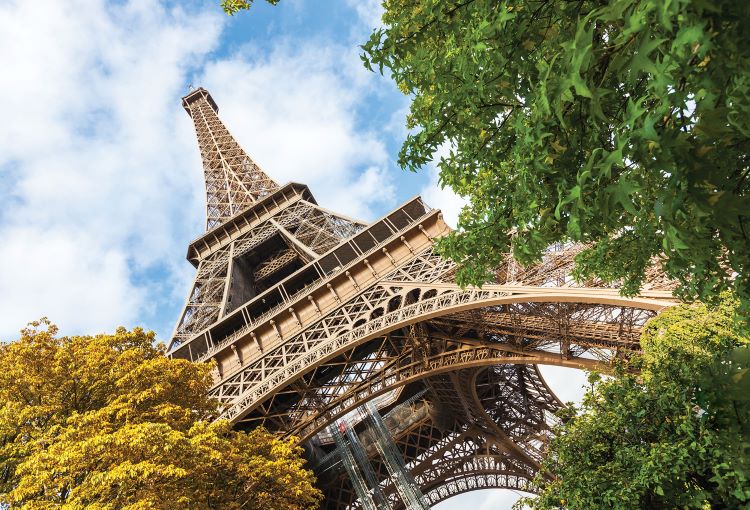 #5. through #10. Caribbean Beach Destinations and Paris
Here's the rest of the round-up of top Thanksgiving International Travel Destinations.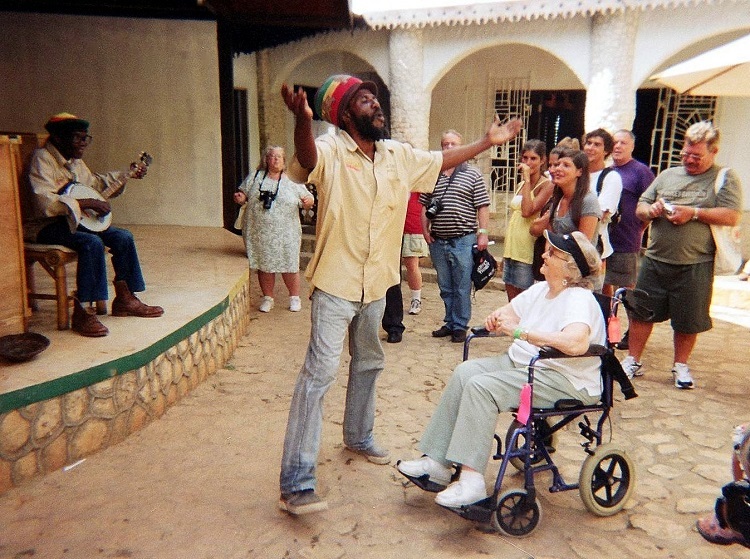 #5 – Montego Bay, Jamaica
#6 – Nassau, The Bahamas
#7 – Punta Cana, Dominican Republic (which coincidentally was #1 in 2019)
#8 – Oranjestad, Aruba
#9 – as mentioned above, Paris, France
#10 – Providenciales, Turks and Caicos
So, we hope you've enjoyed this fun look at some of the most popular U.S. and international destinations for Thanksgiving travel.
Enjoy your "turkey day" and safe travels wherever you're heading — whether that's across the globe or just around the corner to a family member's home or friend's house.
Happy T-Day in advance!