Due to unprecedented guest demand for exotic cruises, Oceania Cruises will send the newly updated and "re-inspired" Riviera to sail Asia cruises for the first time in 2023-2024. (See photo of Riviera's revitalized Penthouse Suite bedroom above; photo by Oceania Cruises).
The 1,238-passenger ship's Asia inaugural season will feature 25 voyages of 10 to 82 days. Itineraries will include calls within the United Arab Emirates, India, Sri Lanka, the Maldives, Myanmar, Vietnam, China, Japan, South Korea, Malaysia, Singapore and the Philippines.
Depending on the Asian itinerary they select, Riviera's guests will gaze at such magnificent sites as the Great Wall of China, Bangkok's Grand Palace, Vietnam's mystical Ha Long Bay and Kyoto's temples and Japanese gardens, to name just a few of the experiences.
Having sailed in 2019 through Ha Long Bay, The Meandering Traveler can emphatically say that it's truly an unforgettable experience as one views rugged limestone mountains rising from the sea. In addition, guests will also discover some off-the-beaten-path destinations such as Japan's remote Ishigaki Island, Yangon in Myanmar, and Hue, a former Imperial City on Vietnam's Perfume River.
Asia Cruises Plus the South Pacific Too
Additionally, the 656-passenger Regatta and sister Nautica will expand Oceania's offerings in the exotic South Pacific in 2023-2024. Voyages will range from 10 to 41 days.
So, cruise guests will find many more opportunities than in the past for exploring within New Zealand, Australia and French Polynesia. For instance, guests can go ashore at such isles as Tahiti, Bora Bora, Rangiroa and Raiatea.
Formerly called Hava'i, Raiatea should definitely appeal to travelers who are passionate about history and culture. The island's archaeological treasures range from petroglyphs to marae (translation: a communal or sacred place). In fact, Raiatea is home to Polynesia's first and most spectacular marae, Taputapuatea.
Bottom line? All together, the three ships' itineraries have nearly doubled Oceania's Asia/Pacific seasonal availability. Guests can choose from 121 itineraries operated by the three ships.
Asian Cruises by a "Reimagined" Riviera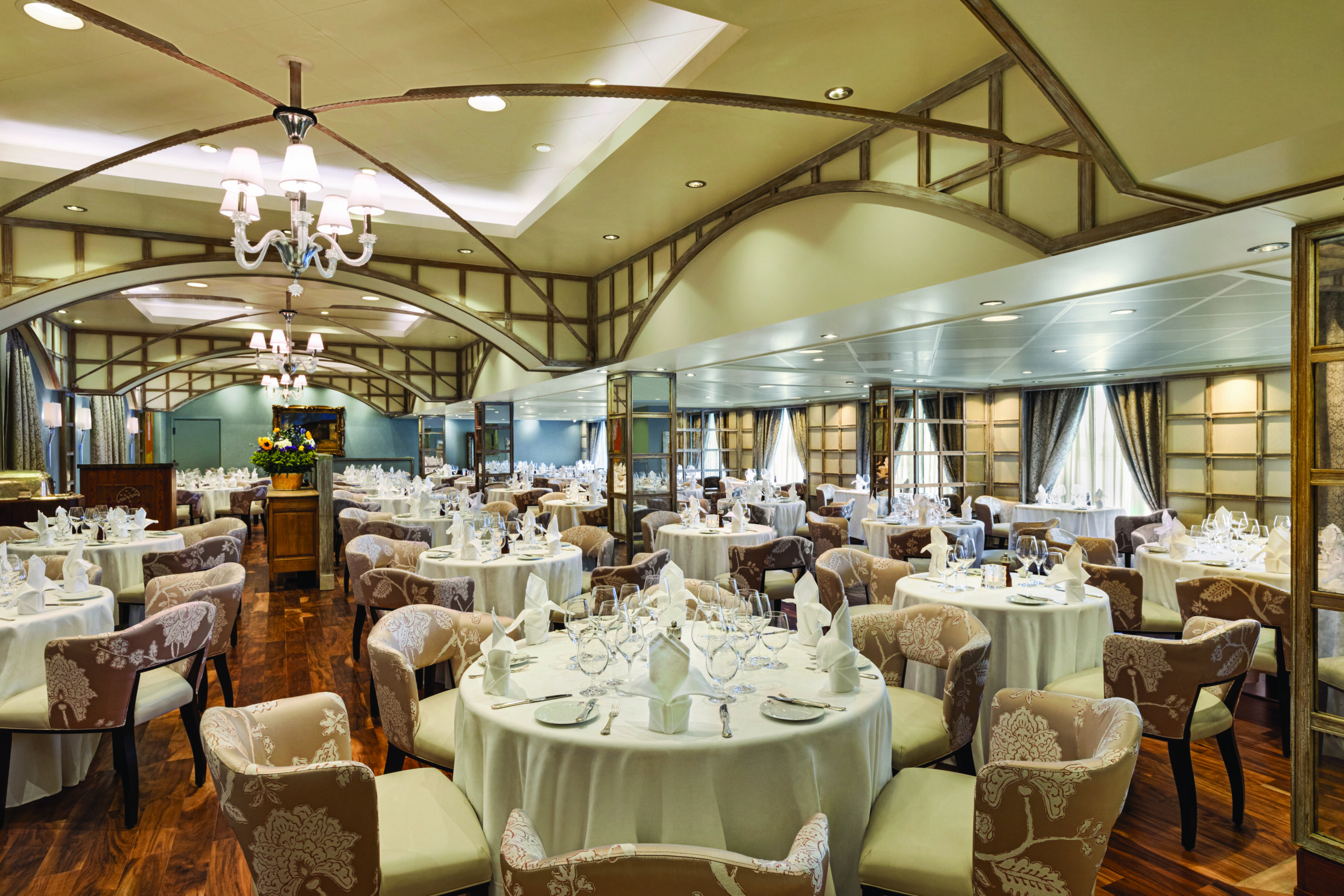 But it's not just exotic new itineraries. Luxury travelers who sail on Riviera will find a "reimagined" ship that's been updated in late 2022. The ship is expected to return to cruising in February 2023.
"Riviera's re-inspiration has brought our luxurious product to new heights and the expansion of our Exotics 2023-2024 season means even more of our guests have the opportunity to explore one of the most intriguing corners of the globe," says Frank A. Del Rio, Oceania Cruises' president.
Del Rio says "the decision to move Riviera to Asia was easy." That's because demand for the Exotics collection among the upscale line's well-traveled guests is strong. They long to visit remote destinations for off-the-beaten-path experiences.
Now potential guests can not only sail new Asian itineraries but they will sail within "new stem-to-stern, better-than-new interiors," he says.
In 2022, Riviera entered drydock for a major update. All staterooms and suites were renovated with new custom furnishings, wood finishes and designer accents. In addition, bathrooms were restyled; all have Italian marble, soft tones and the modernity of a Milanese townhouse.
In public spaces, cruise guests will find new carpeting and leather-covered armchairs. All lounges and bars were restyled too. The Grand Dining Room reflects a sense of grandeur with its magnificent chandelier, new carpeting and soft leather armchairs.
As for al fresco dining, guests can now dine at a new trattoria. Every evening it serves up an array of wood-fired pizzas, grilled Italian specialties, salads and desserts.
Sample Asia Cruises on Riviera
Here's a look at several Asia voyages during 2023-2024 on Riviera.
For example, the ship's 12-day "Land of the Rising Sun" itinerary roundtrip from Tokyo, Japan, offers two departures — March 20 and April 1, 2024.  Ports of call include Kagoshima, Nagasaki, Beppu, Hiroshima and an overnight stay in Kyoto (Kobe). At press time, fares started at $4,499 per person, double occupancy.
Seeking a more diverse, lengthier, more immersive journey? Then we'd definitely suggest checking out Riviera's 72-day "Epic Eastern Explorer" itinerary, departing January 8, 2024. The ship will sail from Mumbai, India, to Tokyo, Japan.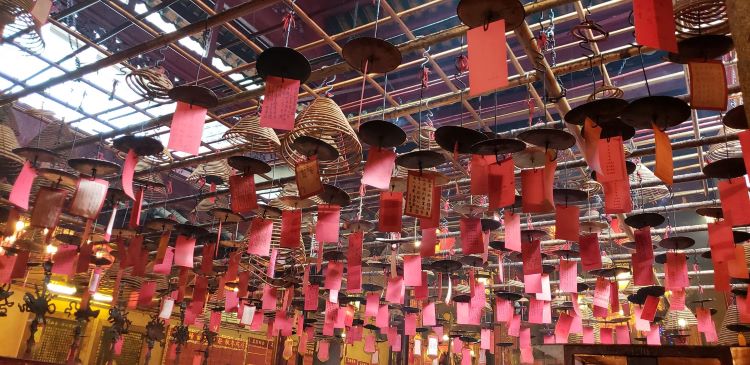 Certainly, overnight stays and double overnights will allow guests to spend plenty of time ashore for sightseeing, dining and entertainment. Guests will discover that the itinerary includes these: 
Overnight port stays in Male, Maldives; Colombo, Sri Lanka; Singapore; Hanoi (Ha Long Bay), Vietnam; Shanghai, China; Ho Chi Minh City, Vietnam; Seoul, South Korea; and Kyoto (Kobe) and Tokyo, Japan.

Two-night stays during calls at Yangon, Myanmar; Bangkok, Thailand; and Hong Kong, China.
Asia Cruises: Robust Shore Options
This voyage offers robust shore excursion choices. Do you love animals — particularly BIG ones? Well, then during your shore day in Colombo, we'd suggest diving into "everything elephant" on a full-day Oceania shore excursion, "Pinnawala."
Highlights of this tour include visiting Pinnawala, one of the world's few elephant orphanages; watching dozens of elephants interacting with each other in a natural habitat; finding out about the challenges of raising elephants and how they typically become orphans; and learning about the elephants' diet, which includes requires massive amounts of food and water.
Alternatively, guests going ashore at Colombo can opt for a shopping outing, a beach relaxation excursion or many other touring options. How about a "Meditation Session with a Buddhist Thera?"
During this half-day tour, cruise guests will practice a form of Theravada Buddhist meditation to achieve a certain level of calmness; listen to a temple elder explaining some of Buddha's teachings; learn how Buddhism was introduced into the country nearly 2,500 years ago; and dine on a vegetarian curry lunch following the meditation session.
Other "Epic Eastern Explorer" voyage highlights will include visits to Manila, Philippines; Hue and Nha Trang in Vietnam; Phuket, Thailand; and Penang and Kuala Lumpur, Malaysia. At press time, pricing for this grand itinerary began at $20,199 per person, double occupancy; prices are subject to change.
So, contact a professional travel advisor to discuss Riviera's luxurious accommodations, culinary focus, shore excursions and more. To get the best value, Shelby Steudle, president, Pavlus Travel, also suggests that "consumers ask the advisor about any special promotions, discounts, amenities or contract air options."
South Pacific Cruises
In the South Pacific, two highlights are these:
A 34-day "Constellation of Islands" itinerary will sail from Singapore to Papeete, Tahiti, on Nautica. Departing in late December 2023, the ship will offer overnight calls in Bali, Indonesia; and Bora Bora, French Polynesia.
Other destinations visited along this journey will include Papeete, Tahiti, French Polynesia; Darwin and Cairns in Australia; Suva, Fiji; and three days cruising the Coral Sea. At press time, fares started at $7,199 per person, double occupancy.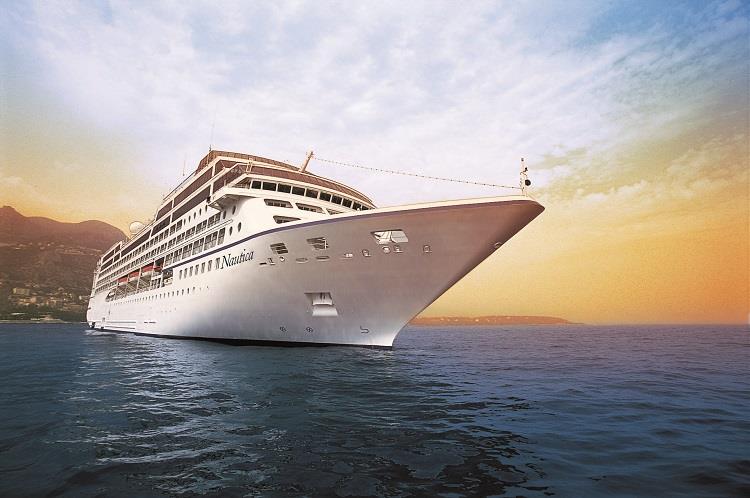 Operating a 14-day "Empires of Asia" voyage, Regatta will sail from Tokyo, Japan, to Hong Kong, China, on October 29, 2023. Itinerary highlights will include overnight calls in Kyoto (Kobe), Japan; Shanghai and Hong Kong, China; plus visits to Taipei and Kaohsiung, Taiwan; and such Japanese ports as Kagoshima and Hiroshima.
A press time, fares for that two-week voyage started at $3,199 per person, double occupancy. Pricing is subject to change.
Many other lines have also amped up their offerings in Asia. The Meandering Traveler recently published a blog about "Luxurious Asian Cruises: Three Seabourn Itineraries We'd Love to Take!"
Given the soaring consumer demand right now for exotic voyages, we'd suggest giving your travel advisor a call soon to assure the best range of stateroom or suite options.
Important Notes from Pavlus Travel
If anything does tweak your interest in the story and you DO have questions about specific pricing, brochures, savings, accommodations, accessible options and so on, please contact us at 800-528-9300. Or visit us online at Pavlus Travel's official agency Web site; there you can "live chat" with us online too!
This blog site is designed for "basic, general information" about travel. It's not staffed by travel advisors.
Any price examples used in the above blog are subject to change. They also do not represent the full range of options; a travel advisor can assist with additional information.
Please don't use the Reply Section below if you are asking for pricing, travel dates, accommodations, brochures or other specific requests. Please use the 800 number or online link. 
Thanks for reading!