When it's time for Pam Chavez, an 18-year veteran of Pavlus Travel, to head out and explore the world, the expert travel advisor loves visiting Italy, Ireland and Peru. Why those destinations in particular? She sums it up succinctly: "The beauty, the people, the history and the food."
As for her professional career, she's spent 35 years working in the travel industry. Twelve of those years were in corporate travel before arriving at Pavlus. So, she's an expert at many types of travel arrangements. Today, she works remotely in Albuquerque, NM, for the full-service travel agency .
Her specialty is helping consumers plan a luxury tour or luxury cruise vacation. Chavez tells The Meandering Traveler that she handles many bookings for such upscale brands as Tauck, Regent Seven Seas Cruises and Oceania Cruises, along with other luxury options. When asked why she likes those brands, she's quick to respond: "You're well taken care of!"
It's always interesting to find out what a personal travel planner sees as among the top options in the marketplace today. What trips would they personally love to take this year or in 2024? We eagerly awaited Chavez's responses, and here's the scoop.
Travel Advisor Pick: "Essence of Japan"
First up, Chavez says she'd like to head out on Tauck's 13-day "Essence of Japan." This escorted land tour is available both as a classic tour and also as a small group option. Among the many enticing cultural and heritage activities to help travelers make a "deep dive" into Japanese culture are these:
In Kyoto, Tauck's guests will enjoy a private home visit with tea ceremony and origami demonstration. They'll also explore with a local Geisha expert. And they'll visit Nijo Castle, Kinkaku-ji Temple and the Pure Water Temple (Kiyomizu Temple).
Guests will also stay multiple nights at premier hotels in Tokyo, Kyoto, Hakone and at a hot springs resort and spa in Matsumoto.
Other fun tour activities will include a visit to Tokyo's Edo-Tokyo Museum and guests will witness Kagura dancing, taiko drums and sumo wrestling.
During a relaxing cruise on Lake Ashi, they'll also marvel at the stunningly gorgeous, snow-capped Mt. Fuji.
In addition, they'll visit an open-air museum and attend a flower arranging class in Hakone.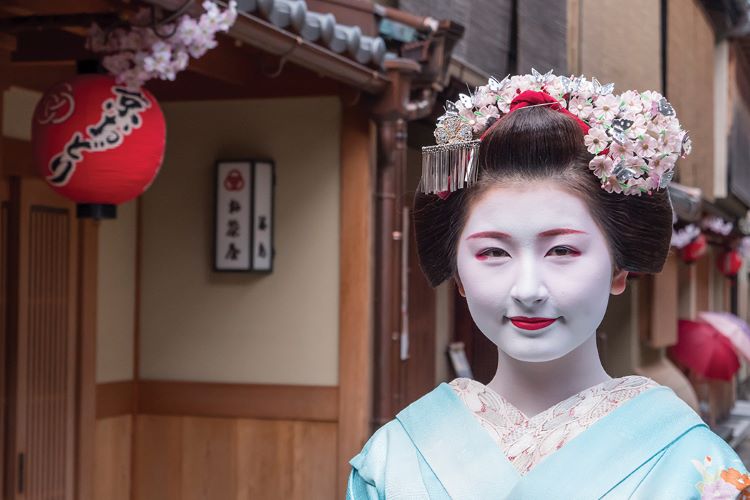 Desire to learn more? Well, here's a complete look at this robust itinerary around Japan. Departures are available in 2023 on multiple dates, as well as between March 2024 and November 2024. Eighteen departures for 2024 still had availability, while a few others were sold out.
At press time, "Essence of Japan" tour pricing began at $11,990 per person, double occupancy. Prices are subject to change, though, so contact a professional travel advisor for more information and booking.
Travel Advisor Pick: "Portugal, Spain and the Douro River Valley"
Chavez, who loves river cruising, also picked Uniworld Boutique River Cruises' 11-day "Portugal, Spain & The Douro River Valley" itinerary as a top choice for personal travel that she'd love to take. Designed for culturally curious travelers and wine aficionados, this river cruise begins in Porto, Portugal (see photo below) and concludes in Lisbon, Portugal.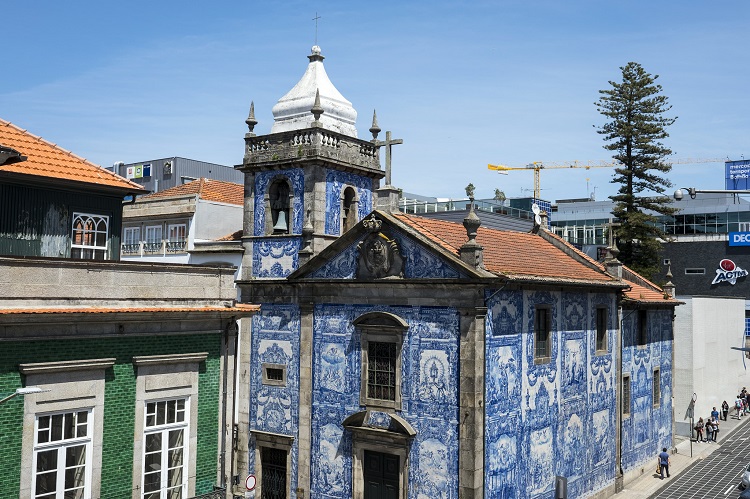 Sailing along the Douro River through Portugal and traveling into Spain, cruisers will gaze at steeply terraced hillsides, quaint villages and cascading vineyards. Highlights will include:
Dining on traditional Portuguese cuisine in Coimbra, the birthplace of six Portuguese kings;
Enjoying private tastings of port wine;
Exploring Porto's historic Ribeira district, home to cutting-edge cuisine, a thriving art scene and rabelo boats (a traditional Portuguese wooden cargo boat).
As Uniworld's S.S. Sao Gabriel winds its way through the UNESCO-designated Douro Valley, guests will head ashore to visit charming "quintas"(wine growing estates) and meet the winemakers who operate them.
Guests will also explore the UNESCO World Heritage Site of Salamanca, Spain, and see the city's famous university. After returning to Portugal, they'll visit the fortified village of Castelo Rodrigo and historic Guimarães.
Resources for This River Cruise
Here's the link to the Uniworld page about this enticing "Portugal, Spain & The Douro River Valley" journey. The Meandering Traveler agrees with Chavez that Porto is an incredible place to explore. We sailed the Douro on a mid-2021 voyage on Scenic Azure. Here's a look at a previous blog that reveals Porto's "must see, must do" experiences.
Numerous departures of the Uniworld itinerary operate between April and November 2023 and 2024. Fares for 2023 start at $4,999 per person, double occupancy. Chat with a travel advisor about accommodations, pre- and post-cruise options, contract air tickets and more.
Travel Advisor Pick: "Australia and New Zealand: The Lands Down Under"
And for her third "love to take" personal vacation, Chavez picks Abercrombie & Kent's 17-day "Australia and New Zealand: The Lands Down Under" in 2023. Traveling from Melbourne, Australia to Auckland, New Zealand, guests on the small group journey will travel through diverse, gorgeous natural settings. Those include Australia's Outback and Great Barrier Reef and New Zealand's Milford Sound.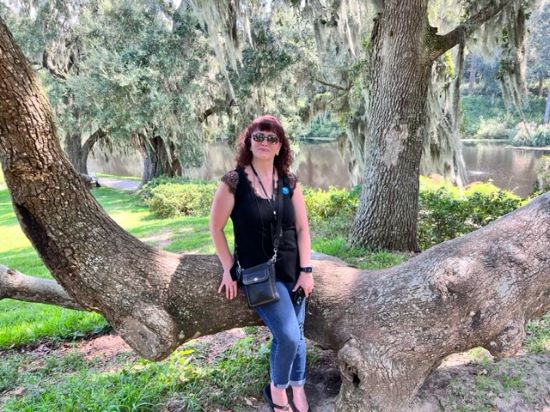 Special experiences for guests on this tour, as outlined by Chavez and A&K?
Travelers will relax during a luxurious stay at Longitude 131°, a five-star tented eco-camp with spectacular views of Uluru (formerly called Ayers Rock);
They'll swim and snorkel on the Great Barrier Reef;
They'll gaze at the sights of Sydney Harbor on a private cruise, before privately exploring the iconic Sydney Opera House, celebrating its 50th birthday this year.
At the Wildlife Habitat Port Douglas, tour goers will interact "up close" with Australian koalas.
And in Queensland, they'll visit a working cattle station and authentic family homestead, an A&K-exclusive experience.
More Details for A&K's "Down Under" Tour
Here's a look at this full A&K "Down Under" escorted tour. While this itinerary is offered on many dates in 2023, it's so popular that it's wait listed on many dates. However, at press time, there was still availability for February 6,  September 25, October 16, October 30 and December 11.  More limited availability is cited by A&K for October 9, and November 6.
At press time, prices started at $17,595 per person, double occupancy; prices are subject to change. In addition, guests can even extend the vacation further by adding on A&K's four-day, pre-tour "Tasmania" extension; that's priced from $3,295 per person, double occupancy. Again, contact a professional travel advisor to talk about all the itinerary options.
Travel Advisor's Bucket List Adventures
Certainly, in 2023, travelers are making travel a priority. They're hoping to check off many bucket-list adventures. Passionate about helping her customers achieve the vacation of their dreams, Chavez has a few unforgettable experiences of her own. Among them, she's riden the luxurious Hiram Bingham Train on an A&K trip to Peru's ancient, mountaintop Machu Picchu.
She's also enjoyed two unforgettable experiences from Tauck. One was an after-hours private visit to the Vatican. Another was going river rafting on four-hour-old glacial water in the Canadian Rockies. So, what does the travel planner hope for her next bucket-list experience?
Well, we'd have to agree she's picked a good one, as it's one we hope to have it one day too. She'd love to travel in business or first class on Emirates Airlines. We've traveled in coach on Emirates and it was superb; higher cabin classes are often rated as fabulous.
What's are your bucket-list experiences that you'd love to do? How do you stop putting them off? How do you "just make it happen"?
Check out a recent blog we published a few days ago: "Tips for Tackling Your Personal "Travel Bucket List" — How to Make it Happen!" 
More Tidbits about Travel Advisor Chavez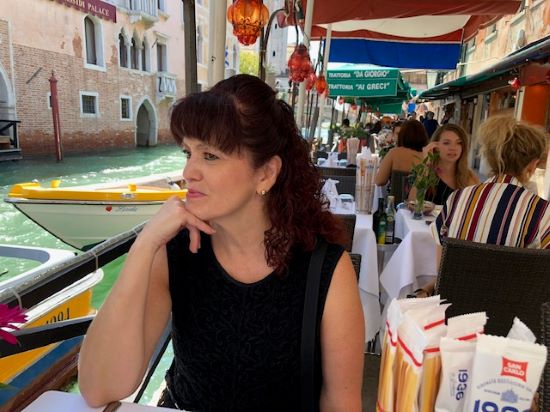 "During Chavez's free time, she enjoys exercising and cooking. She's also very family-focused. She and her siblings are taking care of their 91-year-old mother.
And when it comes to taking good care of customers – helping them plan perfect vacations – she most likes the personal interaction. That means "getting to know people that you only deal with on the phone and then becoming great friends with them," Chavez emphasizes. It's akin to family approach in that regard, she emphasizes.
As loyal Pavlus Travel customers and new-to-the-agency clients work with her to plan their cherished vacations, she has one top travel tip. Don't get caught up in not having the authority to take a foreign trip as the trip is about to begin, according to Chavez.
Did you know that some foreign governments have a certain time span for which passports must be valid beyond the actual dates of travel? It's not simply the day after the trip ends. "My top travel tip is make sure your passport is valid for at least six months after you complete your travel," she emphasizes.
Chavez is part of a dedicated team at Pavlus Travel. Check out another Pavlus travel advisor profile about Lee Alvarez. Thanks for reading. Enjoy safe travels, wherever you roam in this world.
Important Notes from Pavlus Travel
If anything does tweak your interest in the story and you DO have questions about specific pricing, brochures, savings, accommodations, accessible options and so on, please contact us at 800-528-9300. Or visit us online at Pavlus Travel's official agency Web site; there you can "live chat" with us online too!
This blog site is designed for "basic, general information" about travel. It's not staffed by travel advisors.
Any price examples used in the above blog are subject to change. They also do not represent the full range of options; a travel advisor can assist with additional information.
Please don't use the Reply Section below if you are asking for pricing, travel dates, accommodations, brochures or other specific requests. Please use the 800 number or online link. 
Thanks for reading!