"Small is big" aptly describes Tauck's growing philosophy about escorted tours. It's ramped up the number of small group land tour departures offered in 2023.
Tauck plans 35 percent more Small Group Journeys this year, when compared to pre-pandemic levels. 
An enticing mix of 75 Small Group Journeys offer travel across the globe in 2023. But for today's blog, we opted to look at a trio of enticing, "closer to home" options including, for example, Savannah, GA (see photo above; photo by Tauck).
So, keep reading below for a bit more detail about our selections. Plus, we'll show you how to secure a handy e-brochure outlining all of Tauck's 2023 small group options.
Tauck's Philosophy
Before we get to that, though, let's briefly review Tauck's philosophy and what a Small Group Journey actually entails. Simply put, Tauck recognizes that many travelers love an escorted tour with all the vacation details handled, the services of a professional tour guide, exclusive events or inclusions and immersive sightseeing.
But the tour operator also knows that, increasingly, many travelers, while enjoying the socialization, camaraderie and cost savings that can be delivered via booking a group tour, also prefer not to travel with a huge entourage. They just don't want to travel with 35 to 45 other people. They desire a better guest-to-guide ratio.
So, Tauck's Small Group Journeys instead average just 24 passengers. And for many of Tauck's African safaris, there are as few as 18 guests on all departures.
"Our guests understand and appreciate that they're able to immerse themselves in the destination in a more interactive and authentic way, and enjoy a more engaging and enriching experience, when they travel in a smaller, more intimate group setting," says Dan Mahar, Tauck's CEO.
While the onset of Covid boosted the appeal of small group travel for very different reasons, he noted that even before the pandemic, Tauck was already moving firmly in that direction.
Spotlight: Small Group Journey – Eastern U.S.
Tauck offers at least seven small group journeys within the eastern U.S. For example, travelers can explore "Cape Cod, the Islands and Newport," "Grand New England," "Bluegrass and Blue Ridges: Louisville to Nashville," "Michigan's Lakes and Mackinac Island," "Hidden Gems of New England" and "New Orleans and Mississippi River Country."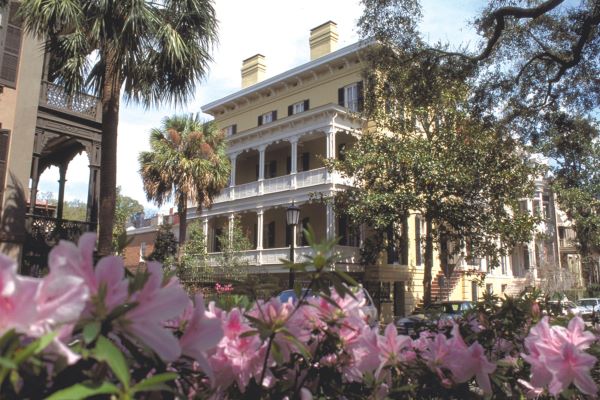 For our spotlight in the eastern U.S., The Meandering Traveler has selected the eight-day "Southern Charms: Savannah, Hilton Head and Charleston." It's a designated Ken Burns American Journey too.
Guests start their tour in Savannah, GA., and visit Fort Pulaski National Monument. Then the tour winds its way up the southeastern U.S. coastline to Hilton Head Island, SC, before continuing to Beaufort, SC, and Charleston, SC.
Local Insight and Sea Isles
"Tauck Exclusives" on this small group journey include the chance to view film narratives with Civil War insight by documentary filmmaker Ken Burns; a taste of Savannah's beloved Madeira traditions at the Federal-style Davenport House Museum; and a tour of the sea islands off Beaufort, South Carolina
Shelby Steudle, president, Pavlus Travel, the world's largest seller of Tauck tours, also points to other value-added inclusions. "Tauck's guests will also enjoy dinner at 45 Bistro in The Marshall House, Savannah's oldest hotel," she says. "They'll also visit Savannah's Massie Heritage Center and enjoy a culinary demonstration and lunch featuring Low Country cuisine."
More Details
This small group journey is offered in April and May 2023, and again in September and October 2023, as well as in 2024. At press time, 2023 pricing started at $4,990 per person, double occupancy; pricing is subject to change.
Click on this website page for more details about the "Southern Charms: Savannah, Hilton Head and Charleston" itinerary.
Spotlight: Small Group Journey – American West
In the American West region, Tauck offers eight small group journeys. These tours will take travelers to California's national parks, New Mexico's scenic spots, Yellowstone National Park in Wyoming, and other western U.S. destinations. 
Our Small Group Journeys pick for the American West? To combine the best of the great outdoors, national parks and American gaming glitz, we've selected the eight-day "America's Canyonlands."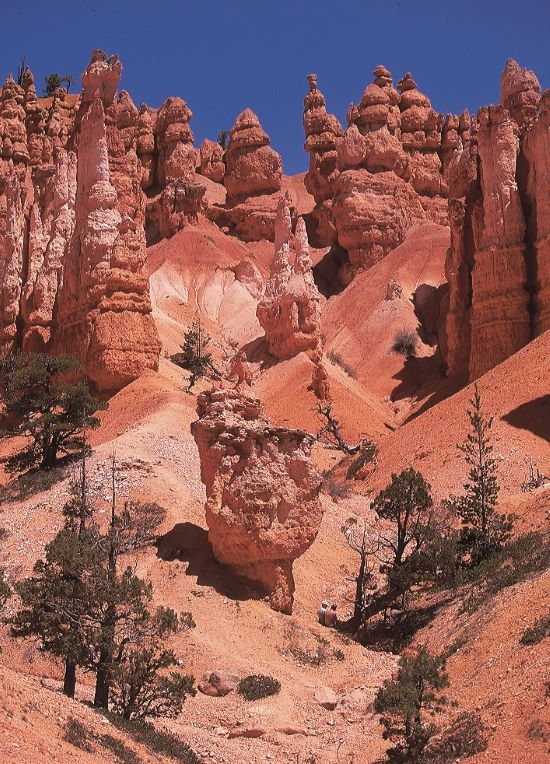 Tour goers will explore Grand Canyon National Park, as well as Bryce Canyon National Park (shown in the photo above) and Zion National Park. Zion is famed for its massive sandstone cliffs of cream, pink and red. This tour also includes Lake Powell, Glen Canyon, and yes, Las Vegas too.
As this is a Ken Burns American Journey tour, Tauck's guests will hear insider stories about the national parks during filmed narratives by Ken Burns and Dayton Duncan. Another Tauck exclusive is a champagne welcome and private yacht dinner cruise on scenic Lake Powell.
Park Accommodations
During this small group tour, guests will stay at inside-the-park accommodations at three national parks – Grand Canyon, Bryce Canyon and Zion. Plus, they'll go "flightseeing" over Lake Powell and the Glen Canyon National Recreation Area.
As for enrichment, Tauck's guests will gain insight into the Grand Canyon's ecology from a geology expert
The Small Group Journeys depart on multiple dates between April and October 2023, as well as in 2024. At press time, 2023 pricing for this Small Group Journeys tour started at $5,290 per person, double occupancy; pricing is subject to change.
Again, you'll find the full itinerary here, and be sure to contact your professional travel advisor for questions and booking.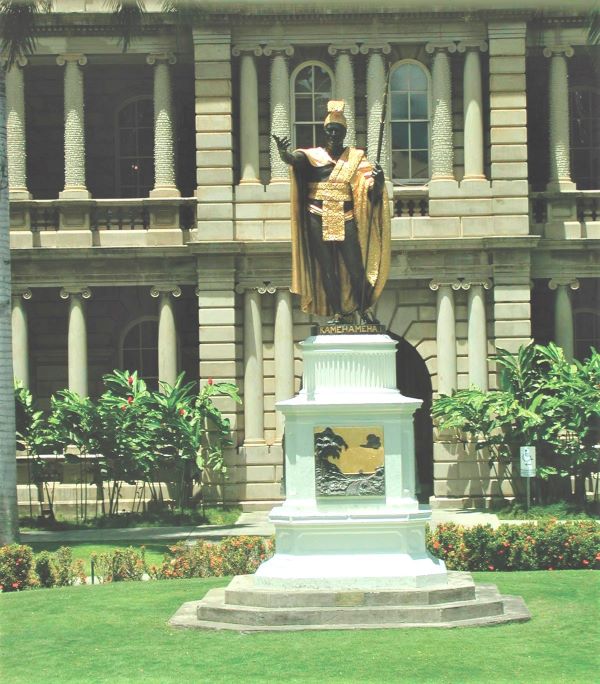 Spotlight: Small Group Journey – Hawaii
In our third spotlight pick, The Meandering Traveler singles out Tauck's 12-day "The Best of Hawaii" escorted small group journey. Travelers will journey to four Hawaiian Islands — Oahu, Hawaii, Kauai and Maui.
For all 11 nights, guests will stay in lovely oceanview rooms at beachfront island resorts. Here's the line-up of hotel stays:  The Royal Hawaiian, A Luxury Collection Resort, at Waikiki, Oahu (nights 1-3); the Fairmont Orchid, Hawaii, along the Kohala Coast (nights 4-6); the Grand Hyatt Kauai Resort and Spa, Koloa, Kauai (nights 7-8); and the Fairmont Kea Lani, Maui (nights 9-11).
Among the sightseeing highlights are Hawaii Volcanoes National Park and Kailua-Kona, to name just a few. Tour goers will also visit the USS Missouri Memorial at Pearl Harbor on Oahu.
Tauck Exclusives
Tauck Exclusives include a private evening with an after-hours tour, reception and dinner at Queen Emma Summer Palace on Oahu. Plus, tour guests will make a pre-opening visit to magnificent Iolani Palace, the opulent official residence of Hawaii's former monarchy.
For a bird's-eye view of Hawaii's gorgeous scenery, they'll set off for helicopter flightseeing on Kauai. On Maui, they'll enjoy a festive evening of dance, song and exotic flavors at a traditional Hawaiian luau.
At press time, pricing for this Small Group Journey started at $11,690 and is subject to change. Departure dates are from April through November in both 2023 and 2024.
Click on this link for more about "The Best of Hawaii" itinerary. Also, "be sure to chat with a personal travel planner if you have questions, desire to talk about vacation options or are ready to book this small group escorted tour for 2023 or 2024," says Pavlus Travel's Steudle.
In a previous blog in February 2023, we profiled one personal travel planner, Jamie Roach.
Small Group Journeys – New E-Brochure
For the full listing of Small Group Journeys in North America and farther across the globe, check out Tauck's new 28-page "e-brochure." Here you'll find more information about the benefits of small group travel and all itineraries where small group departures are available.
Small group sizes don't apply only to tours either. This concept also extends to Tauck's small-ship ocean cruise or European river cruise offerings. For more information, talk with a travel advisor or check out Tauck online.