Heading on a seagoing vacation is fantastic, but you likely also want — or absolutely need — to stay in touch with friends, family members or "the office" back home. In the past, Internet/Wi-Fi service at sea was often sketchy. Today, it's more reliable, but now Seabourn Internet should be a cut above on its two expedition ships.
This week, the ultra-luxury line announced that it's adding Space X's Starlink, offering Low Earth Orbit (LEO) satellite technology, to its two new expedition ships, Seabourn Venture (see the above photo by Seabourn) and Seabourn Pursuit.
Those two expedition ships are being equipped with next generation Wi-Fi connectivity. Bottom line? Seabourn Internet service should be faster and provide both greater connectivity and more reliability wherever Starlink's services are available.
On a personal note, sailing on Silversea Cruises' Silver Endeavour in Antarctica last winter, The Meandering Traveler was apprehensive about whether we'd be able to stay in touch with our office back home. Fortunately, the line had recently added Starlink, which worked fabulously 95 percent of the time.
Except for the first day out, we had very good Wi-Fi throughout our entire cruise on Silver Endeavour. So, we see moves by other lines including Seabourn to also add this service as a plus for travelers. While there are no guarantees of connectivity, it's certainly a good step up for cruise lines.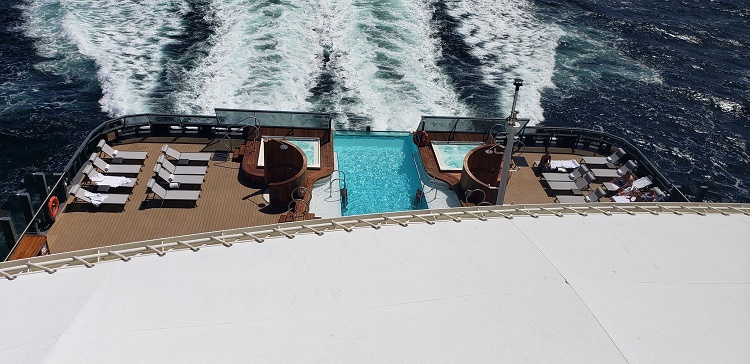 Seabourn Internet, Better Wi-Fi 
Seabourn Venture became the first ship in the Seabourn fleet to offer Starlink's Wi-Fi technology, starting with this week's cruise that departed May 12, 2023. That came just in time for the ship's second Arctic season.
The line's second expedition ship, Seabourn Pursuit, will be equipped with the enhanced Wi-Fi connectivity after it launches this summer. Thus, Seabourn's expedition ships will offer the best available Wi-Fi experience, the line says.
"So, as you're gazing in awe at seals lounging on ice floes or cute penguins waddling along across icy landscapes, you can send photos back home to friends and family from the ship with the new Seabourn Internet service,'" says Shelby Steudle, president, Pavlus Travel.
"We are committed to providing the best ultra-luxury expedition experiences at sea, and the Starlink partnership will offer a significantly enhanced connectivity experience during our expedition journeys," says Natalya Leahy, president of Seabourn. "From the polar regions to Australia and the South Pacific, our guests will experience a more reliable connection, allowing them to share those special moments and experiences with their loved ones as they sail on Seabourn Venture and Seabourn Pursuit."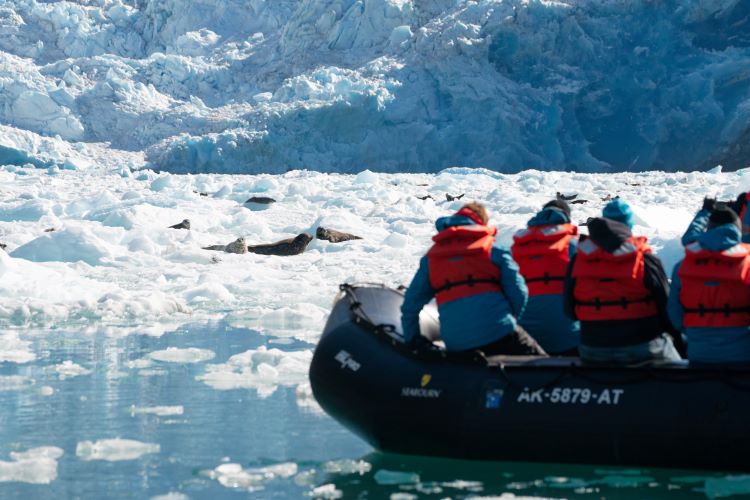 Heading to the Arctic
This month, Seabourn Venture is sailing on two voyages to British Isles and Ireland. Then the ship will kick off its second season in the Arctic.
Between June and August 2023, the ship will sail on a series of 14- and 15-day voyages to Greenland and Iceland, as well as a 23-day adventure through the Northwest Passage.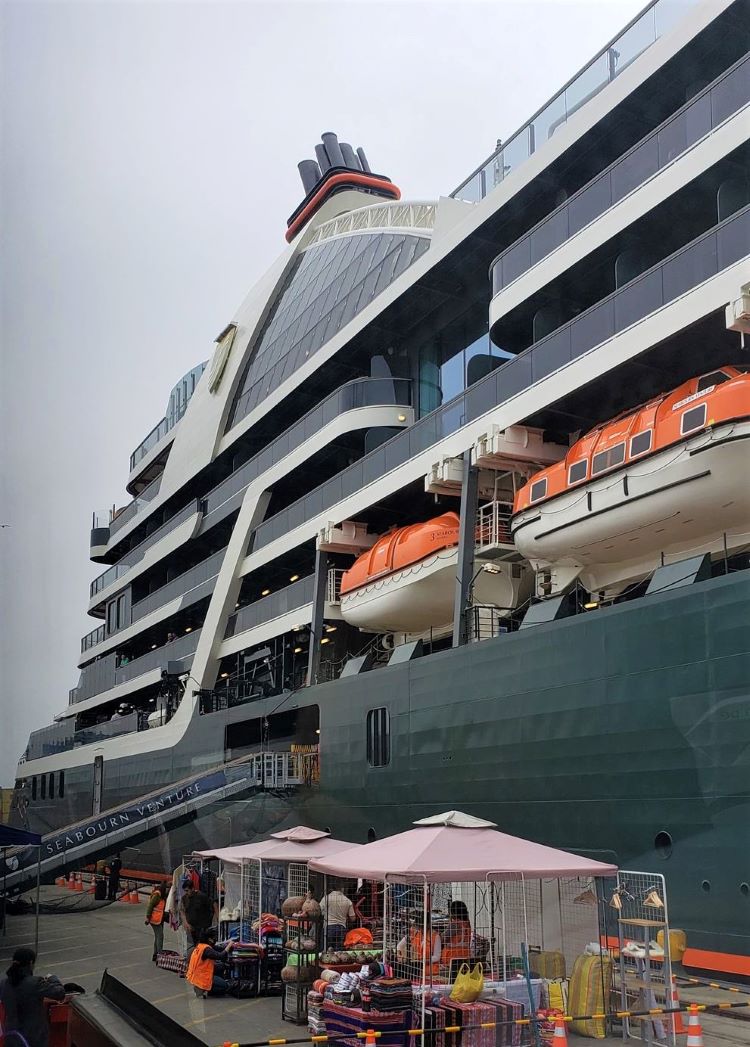 The ship will then head down the West Coast of the Americas before reaching Antarctica, where it will sail between November 2023 and February 2024.
In late February 2024, Seabourn Venture will cross the Atlantic, sail up the west coast of Africa and Europe, and then sail a 2024 Arctic season.
Sharing Your Adventures: Better Seabourn Internet
So, if you're considering a polar voyage and desire to find out more, contact your travel advisor.
"Certainly, Arctic and Antarctica voyages are in strong demand by travelers who've 'been there, done that," emphasizes Pavlus' Steudle. "We pride ourselves on helping our clients find exactly the right cruise product to match their vacation desires."
And yes, you'll find adventure activities on a luxury expedition cruise. Think Zodiac rides, hikes, wildlife spotting, submarine rides and more. But there's definitely also "luxury at sea."
Guests return from their chosen adventures ashore to an upscale, pampering aura on board. Cruisers will be delighted by the fine dining (even specialty restaurants at sea), high-quality service and excellent enrichment talks.
Seabourn's expedition ships — along with some others of other luxury expedition lines — also offer full-service spas, wellness centers and sumptuous accommodations.
We're now pleased to see this step to enhance the Seabourn Internet. That's a big plus for guests who desire to stay in touch while exploring at the ends of the Earth.
Important Information from Pavlus Travel
If anything tweaks your interest in this blog and you'd like to talk about a future vacation, please DO call us at 800-528-9300.
Definitely, if you have questions about specific pricing, brochures, savings, itineraries, dates of travel, accommodations, accessible options and so on, please contact us.
Again, call us at 800-528-9300 or visit and "live chat" at Pavlus Travel's official agency Web site.