Taking a "deep dive" into a country's culture, cuisine, heritage and lifestyle while traveling is a top 2023 trend. It's all about maximum destination immersion! So, are you ready for a fantastic way to score a FREE pre- or post-cruise inland journey valued at up to $8,000?
Here's the scoop! Between July 1, 2023, and August 31, 2023, Regent Seven Seas Cruises (RSSC) will sizably reward guests making a new booking for select 2024 Alaska or European voyages.
On more than 200+ voyages departing between April 2024 and November 2024, RSSC is offering a FREE three-night, pre- or post-cruise land journey. Travelers can choose itineraries operated by many ships, among them Seven Seas Grandeur, launching in November 2023.
(See photo above of Seven Seas Navigator. Photo by Regent Seven Seas Cruises.)
Free Pre- or Post-Cruise Journey
"With these complimentary 'Iconic Explorations' journeys, cruise guests can explore such destinations as Lake Bled in Ljubljana, Slovenia; the Alpha Lake area in Whistler, Canada, or the Czech Republic in Prague," says Shelby Steudle, president, Pavlus Travel.
"One even more exotic add-on is the line's complimentary 'Silk Road to Baku' stay in Azerbaijan's capital," she adds  "Wherever you're headed, though, this limited-time promotional offer by Regent Seven Seas is a fantastic value."
Free Stay in Prague, Budapest or Athens
In just one example, travelers might choose to book a 12-night "Hidden Gems and Turkish Shores" cruise on board Seven Seas Navigator. Departing September 28, 2024, this voyage sails from Civitavecchia (Rome), Italy, to Piraeus (Athens), Greece.
Those who meet the terms/conditions of the "Iconic Explorations" promotion and book this voyage can score one of three ways:
They can select a FREE three-night pre-cruise "Historic Prague" land program.
Guests also can choose the line's FREE

three-night post-cruise "Flavors of Budapest" tour.

Or, they can opt for an "

Athens in Antiquity

" add-on stay.

During the "Hidden Gems and Turkish Shores" sailing, guests will discover an ultra-luxury experience aboard the ship. They'll also have many opportunities to explore ashore at destinations in Greece and Turkey.
Highly Inclusive Vacation
At press time, prices for the voyage started at $11,899 per person, double occupancy; fares are always subject to change. The good news is that — as  with other Regent Seven Seas voyages — cruise fares are highly inclusive.
For instance, guests will enjoy free unlimited shore excursions; gourmet cuisine in specialty restaurants and al fresco dining venues; fine wines and spirits; in-suite liquor and a mini-bar replenished daily; unlimited Internet access; valet laundry service; prepaid gratuities; ground transfers; and more.
Presto, now that value is expanded further with a FREE pre- or post-cruise land stay. That can create a more immersive, 15-night luxury travel experience. It just needs to be booked by August 31, 2023, so call Pavlus Travel today.
Many More Options
"But contact us as well if you're interested in other voyages," explains Pavlus' Steudle. "A free pre- and post-cruise inland journey could be the perfect way for you to delve into ancient Greek history in Athens. Or alternatively, you could find yourself happily gazing at glaciers, waterfalls, and volcanoes in Iceland. We'll help you find the best option."
Here are more examples of the free "Iconic Explorations" add-ons:
Guests will admire breathtaking views of the Eiger, Monch and Jungfrau peaks during RSSC's three-night "Alluring Alps" tour of Switzerland.
On some Alaska sailings, a new inland journey, "Northwest Wonders," will give guests a chance to thoroughly explore Seattle before crossing into Canada. Why not check out The Meandering Traveler's blog earlier this year about what's new in Seattle?

Alternatively, guests could opt for the three-night "London & Charming Cotswolds" inland trip in the U.K.  So, they could explore London's landmarks, view ancient Stonehenge and enjoy lunch in a country pub.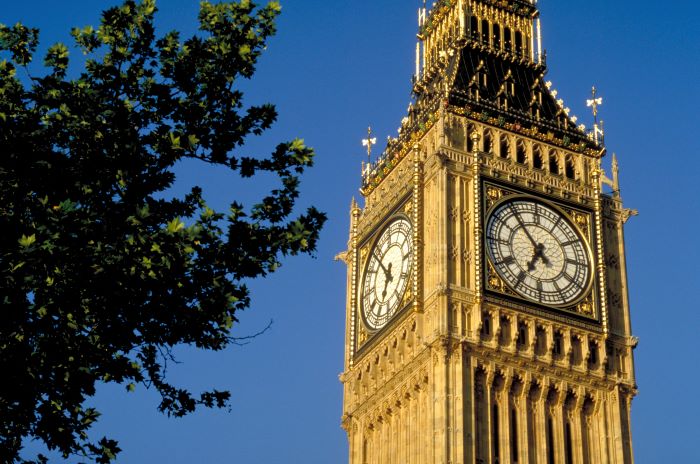 Taking the Next Step
Again, "Iconic Explorations" add-ons are offered for new bookings made between July 1 and August 31, 2023, on select 2024 Alaska and European voyages.
For more information about ultra-luxury Regent Seven Seas Cruises, visit the ultra-luxury line's website.
For questions about which voyages qualify for this "Iconic Explorations" add-on, contact Pavlus Travel. "We'll happily help you find a voyage by discussing itineraries, accommodations, pricing, ports of call and more," says Steudle.
Then you can begin preparing for a fantastic vacation voyage, coupled with a FREE pre- or post-cruise land journey. It's a great way to both extend your vacation and immerse yourself with more inland exploring.
Important Information from Pavlus Travel
If anything tweaks your interest in this blog and you'd like to talk about a future vacation, please DO call us at 800-528-9300.
Definitely, if you have questions about specific pricing, brochures, savings, itineraries, dates of travel, accommodations, accessible options and so on, please contact us. Again, call us at 800-528-9300 or visit and "live chat" at Pavlus Travel's official agency Web site.
Note to Readers: Please do not use the reply section of this site to ask questions about potential vacation options. Instead, call the number above or visit the Pavlus Travel website. This blog site offers "basic, general information" about travel; it's not designed to provide specific pricing nor is it staffed by travel advisors. Any personal views expressed reflect the anecdotal perspective of the author — simply one opinion by a frequent traveler. The views expressed in the blog above should not substitute in any way for use of a professional travel advisor.