Travelers who return home after their African safari often say: "Exploring Africa has changed me forever. It's an incredible travel experience I'll never forget."
So today, in a new feature –our first "Experiential Pavlus" blog, two personal travel planners from Pavlus Travel will provide a "firsthand take" on one activity or experience in their travels. For one advisor, that was an East Africa game drive. For the other, it was an Equator-straddling experience!
(Photo above shows wildlife that Tauck's guests typically see on safari. Photo by Tauck.)
Look for upcoming Experiential Pavlus blogs to focus on everything from the Military Tattoo in Scotland to a visit to Mont St. Michels that was a bit out of a Harry Potter movie. Now, though, here's firsthand feedback on two different "Out of Africa" experiences …
Out of Africa: Elephants Galore!
Lee Alvarez, a Pavlus personal travel from Albuquerque, NM, reflects about her unforgettable wildlife encounter on Tauck's "Kenya and Tanzania: A Classic Safari."
After crossing the border into Kenya, her Tauck tour group — riding in Landcruiser safari vehicles — motored for a few hours through through Kenya's small towns and villages. It was a deep dive into African culture, as she watched "the locals" go about their daily activities.
The highlight of the tour, though, unfolded on a game drive outing. "Once we arrived at Amboseli National Park in the shadow of Mount Kilamanjaro, our vehicle crossed a dried salt lake," says Alvarez. "Suddenly, a large herd of elephants moved toward the Landcruiser."
From there, she describes the unfolding scene (shown in the photo below) as something right out of a movie.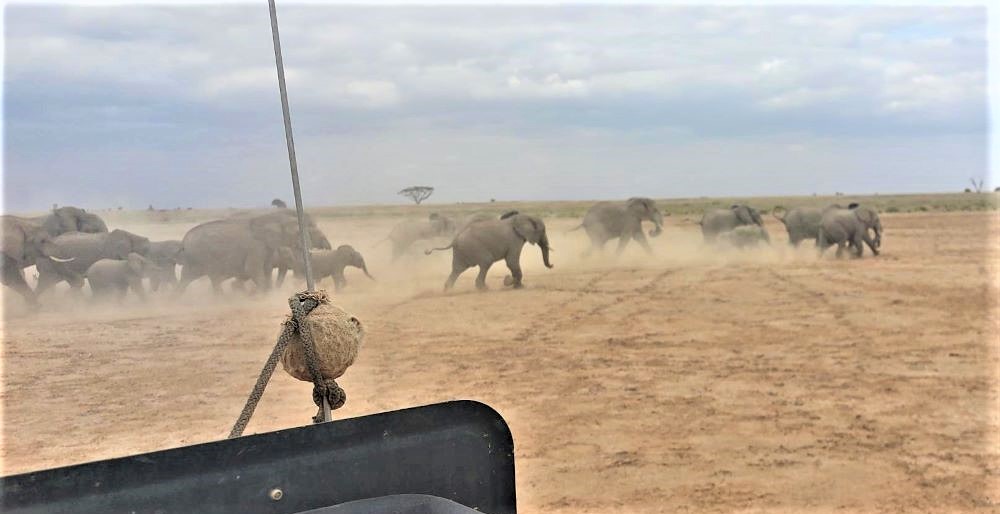 "We watched as the herd's mature elephants lovingly protected some of the baby elephants as they crossed the dried, dusty terrain," she says. "The sounds were incredible."
She'd been to Africa in the past and had seen wildlife herds before. But absolutely nothing else she's experienced has compared to this wildlife experience.
"I looked around our Landcruiser and a few of us were just in tears," Alvarez emphasizes. "It was so magical and moving. I'll never forget it!"
How to Experience?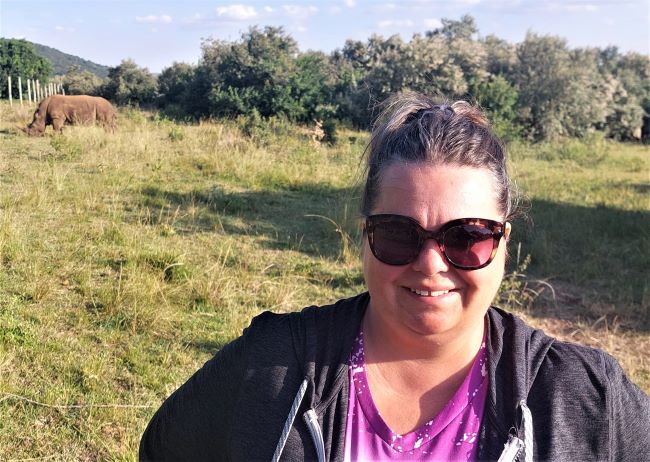 That initial elephant experience was the epitome of many pachyderm encounters for Alvarez. She set off on multiple game drives from the Amboseli Serena Safari Lodge.
That lodge is located just outside the national park, which is home to 1,600 elephants. Thus, those exploring Amboseli have a very good chance of spotting these animals.
Desire a similar elephant experience? Pavlus' Alvarez suggests customers check out the tour she took:  Tauck's 13-day "Kenya and Tanzania: A Classic Safari."
In addition to Amboseli, tour goers will visit Serengeti National Park, Masai Mara National Reserve and Lake Manyara National Park. One bonus is the possibility of spotting unusual, tree-climbing lions at Lake Manyara!
At press time, pricing started at $11,790, including "on-tour air." This escorted tour is operated in January, February, October and December.
Out of Africa: Straddling the Equator!
But it's not just zebras, giraffes and elephants that await in East Africa. Kenya is among just 13 countries traversed by the Equator.
"The Equator was a very special treat for me because it was a 'bucket list' item of mine," says Fia Bauer, Pavlus Travel's personal travel planner in Albuquerque, NM. So what's the Equator-straddling experience all about?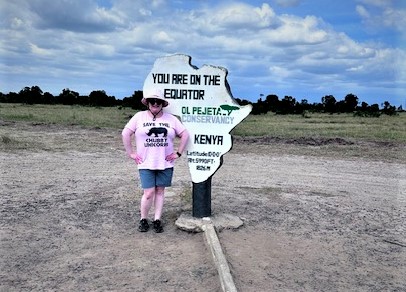 "As someone who loves science, trying to balance while walking on the Equator line — versus just doing the same a few inches to either side in each hemisphere — is such an amazing experience," she emphasizes. "While walking that line can be done, it's much harder than it should be just to walk in a straight line."
That's because the gravity of the Earth's pull varies."You really have to focus to not lose your balance," she says.
"It's truly amazing that just mere feet apart the gravitational pull will spin water clockwise in the Northern Hemisphere and counterclockwise in the Southern Hemisphere," Bauer explains.
Resort on the Equator 
During this part of her Tauck escorted tour, Bauer also stayed at the iconic Fairmont Mount Kenya Safari Club within the foothills of Mount Kenya. Her Equator-focused adventure also carried over to this stay.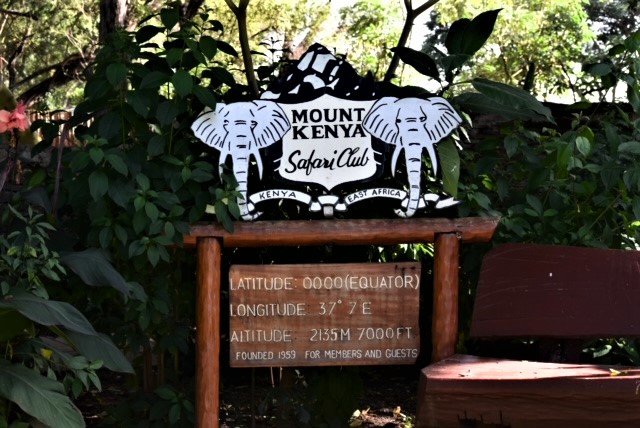 "Our hotel was also nestled on the Equatorial line," she notes. "So, breakfast was in one hemisphere and dinner in the other. That was an unexpected and amazing experience."
She enjoyed the entire tour, but adds: "The Equator-straddling experiences were the icing on the cake!"
Out of Africa: Elephants and the Equator
Good to know? Alvarez and Bauer — as with all Pavlus Travel personal travel planners — graduated from the Tauck Academy. In addition, Pavlus Travel is the world's largest seller of Tauck, so customers will find skilled professional travel advisors who will answer questions based on firsthand experiences.
Typically, they also can offer special, unadvertised discounts or an amenity.
Why not call today about taking an East Africa escorted tour? Before you know it, you'll be straddling the Equator and gazing at elephants in the wild!
Important Notes from Pavlus Travel
If anything does tweak your interest in the story and you DO have questions about specific pricing, brochures, savings, accommodations, accessible options and so on, please contact us at 800-528-9300. Or visit us online at Pavlus Travel's official agency Web site; there you can "live chat" with us online too!
This blog site is designed for "basic, general information" about travel. It's not staffed by travel advisors.
Any price examples used in the above blog are subject to change. They also do not represent the full range of options; a travel advisor can assist with additional information.
Please don't use the Reply Section below if you are asking for pricing, travel dates, accommodations, brochures or other specific requests. Please use the 800 number or online link. 
Thanks for reading!