When it's time to pack your bags for vacation, do you dread the task? Certainly, everyone has his or her own personal approach to luggage and packing tasks. That said, The Meandering Traveler asked seven veteran travel industry "road warriors" for their best packing tips.
What's best to take and what isn't? For example, how many clothes or shoes do you need? What personal items are critical? What could make the travel journey itself easier?
We expected similar tips from the travelers we polled. Instead, we received diverse feedback. In fact, we plan to adopt a few of these ideas on our next trip — whether across the state, the nation or the globe.
Some tips are about what to pack in carry-ons, others about checked bags or gadgets. So, come along on the packing journey!
(Packing properly can help ensure that consumers enjoy a fabulous vacation, whether it's close to home or across the globe. Photo above by Victoria Hill, personal travel planner, Pavlus  Travel.)
1. Shelby Steudle: Pavlus Travel
"I always put my liquids in a Ziploc bag in case the pressure in the airplane explodes the shampoo and conditioner," says Shelby Steudle, president of Pavlus Travel. She also puts her hanging clothes with wire hangars in a dry-cleaning garment bag. Then she folds that and places it inside her checked suitcase.
The benefits? "It helps with less wrinkles and allows me to hang immediately instead of using the provided hangers or lack of those," she emphasizes.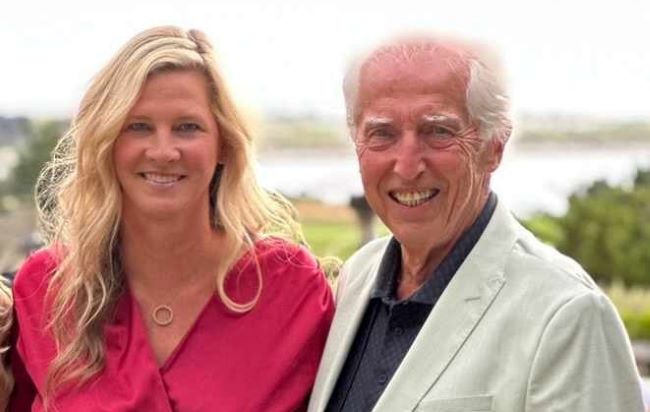 And here's another tip from Pavlus' Steudle that we loved: "I put a dryer sheet, such as Bounce, in my suitcase as well. It keeps my clothes and suitcase smelling fresh."
Finally, she says, "I carry a toothbrush, toothpaste, contact case and mini contact solution with an extra pair of contacts in my cosmetic bag at all times. I don't ever forget them in that way."
2. Julie Coker: San Diego Tourism Authority
Investing in good luggage is a "must," according to Julie Coker, president and CEO, San Diego Tourism Authority. She says travelers shouldn't fall for the public perception that the airlines just destroy it. "Good luggage carries you all over the globe and back multiple times," she emphasizes.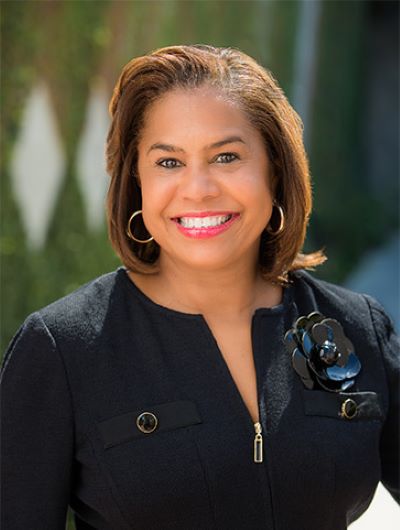 "Pack to the schedule," Coker adds. Take a look at your itinerary, select outfits for each day (each type of planned activity, dining or event) and pack to the specific schedule. "Typically, I throw in one extra dress or outfit for 'just in case.'"
Packing Tips: Coordinate Colors, Bring a Sweater/Jacket
Coker also suggests travelers "pick the outfits and colors that you can wear with the same shoes on different days. It doesn't always work for me, but I try!" She also lays out an outfit to wear on the flight, and then that doubles for what to wear on the return flight.
Even if heading to a hot weather destination, she also brings a sweater or light wrap to wear in cool interior spaces, as often the air conditioning is cranked up. In addition, she enjoys wearing bright color clothing. It's a cheery way to approach the day.
3. Terry Dale: U.S. Tour Operators Association (USTOA)
"I love 'shopping local' and supporting small businesses when traveling," says Terry Dale, president and CEO, U.S. Tour Operators Association. "So, bringing a reusable shopping bag is both sustainable and easily fits in luggage, so there is always room to bring back souvenirs."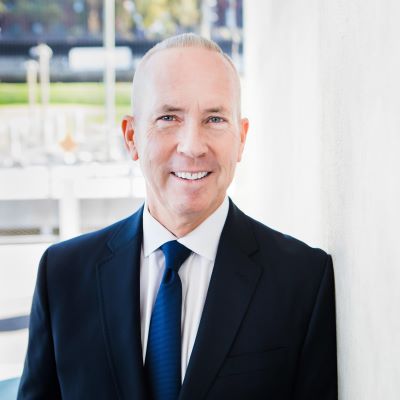 And then there's this tip from Dale. We can't believe we didn't think of this sooner. "If traveling internationally, pack a universal power strip," he suggests. "You'll be able to plug in multiple devices and only have to pack one foreign power adapter."
Editor's Note: Keep reading below for another executive's comments about power strips too.  
4. Vicki Freed: Royal Caribbean International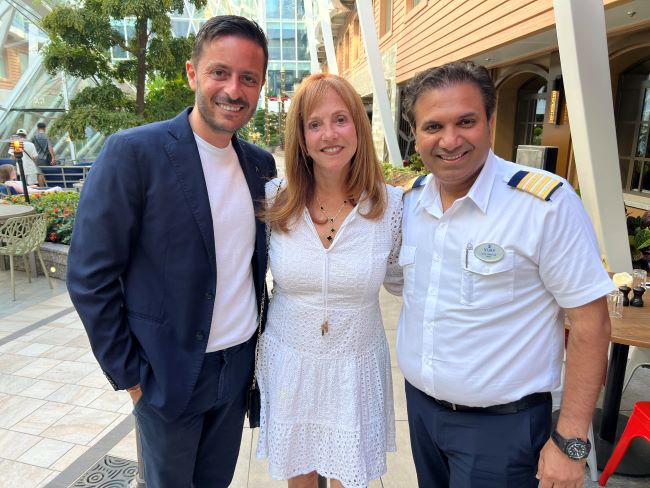 "I travel almost every week so I have to be smart about packing, especially because I try to do carry-on as often as I can," says Vicki Freed, senior vice president, sales and trade support & service, Royal Caribbean International.
"My 'tip' is to always have a second makeup kit so that I never forget the basics," she says. Freed's second kit includes a hair brush, toothbrush and, most importantly, a mouth guard (which is a preventive measure for teeth grinding). "Having a second night guard has been a life saver."
5. Alex Pinelo, AmaWaterways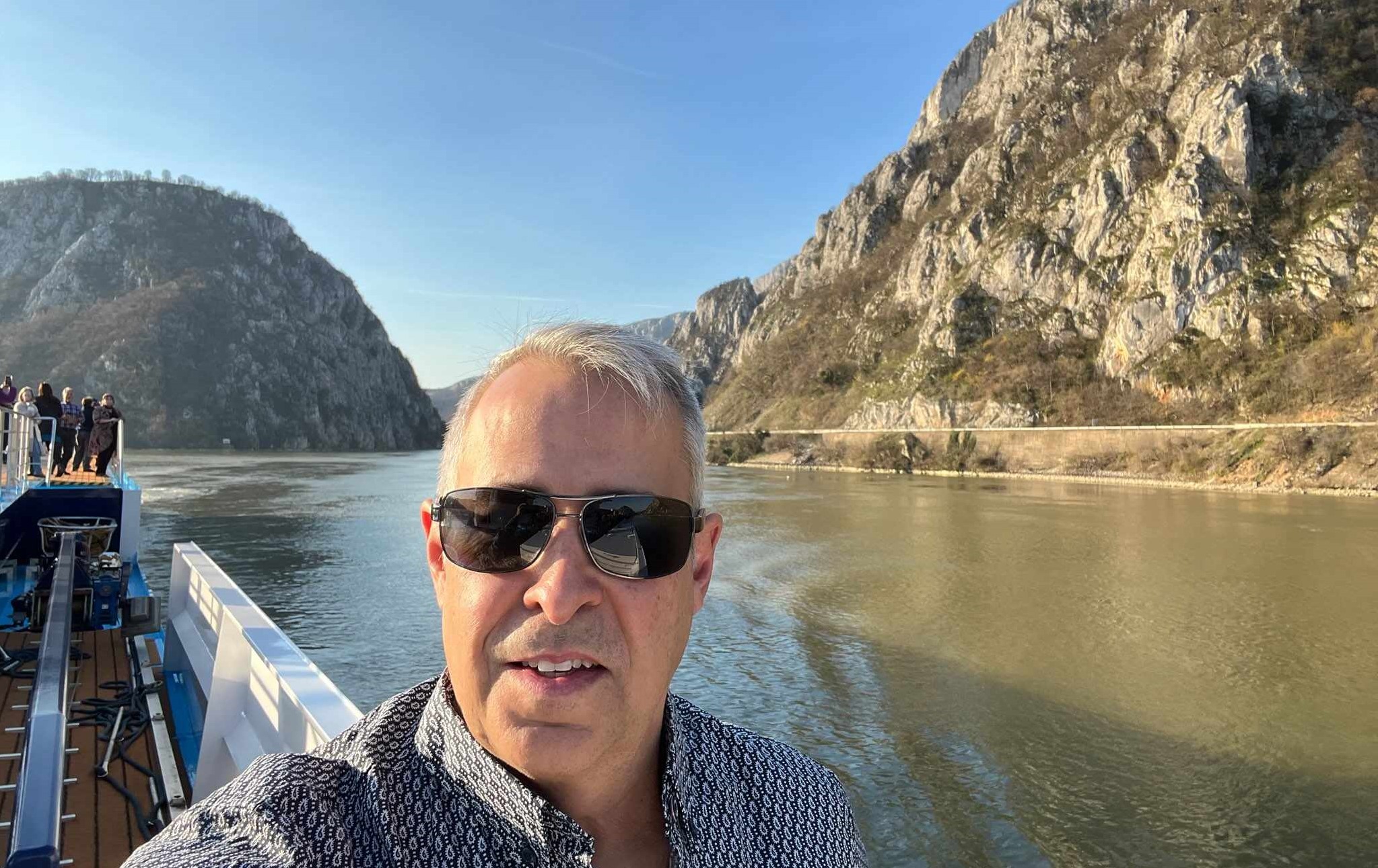 You've probably heard of packing cubes. But have you ever used them?
Alex Pinelo, senior vice president of sales, AmaWaterways, is a big fan: "Use packing cubes to separate the types of clothes by category, such as underwear and socks, daytime clothes and evening clothes. This makes it easier to find items in your suitcase throughout the trip particularly if you are changing locations frequently."
We got a kick out of another tip that Pinelo suggested. We chuckled at first, but then said, "yes, that's a great tip." His recommendation is this:  "Never travel with a brand-new pair of shoes."
Packing Tips: Wear Comfy Shoes, Pack a Plastic Bag
In other words, break them in a bit. Wear them enough at home to know if they're truly comfortable, given that you may be walking or standing for long stretches while traveling.
Because he often travels on planes, he also shares this tip: "Airplane air conditioning is difficult to predict. So, always pack a scarf or light sweater in your carry-on."
Two "must haves" that Pinelo also packs? One is a plastic bag to keep dirty clothes separated. The other is a cell phone charger that goes in his carry-on bag. That helps him stay connected on the road.
6. Kelly Rossiter, Tauck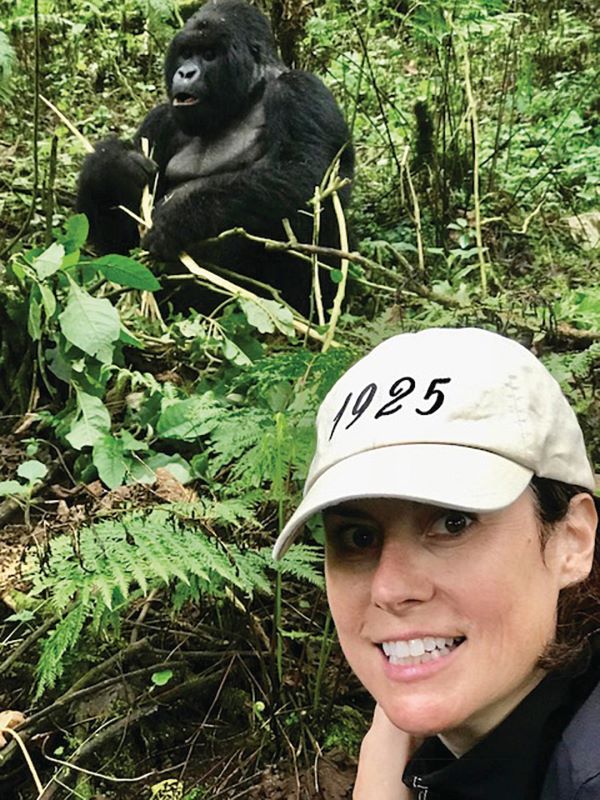 Traveling the globe to remote areas (see photo above) and echoing Dale's power strip suggestion is Kelly Rossiter, senior product manager for Africa and South America, Tauck. "When you're on the road and you have multiple devices that you need to charge, it's much easier to plug them all into a single power strip rather than having to search out multiple outlets in a hotel room," she says.
Rossiter also says that when it's time to pack up and leave, you're less likely to forget a device (or your charger). That's because everything is plugged into one centralized location. Plus, when traveling internationally, travelers can then get away with just one power adaptor.
"If the power strip has both standard plug outlets and USB ports, that's even better," she says.
There is one caveat, however. Some cruise lines don't allow power strips, while many others do. In fact, some power strips are even marketed specifically for cruise use. But if you're sailing, check with the specific cruise line in advance about whether a power strip is permitted.
7. Peter Knego, MidShipCinema 
"My packing formula is to begin laying out everything I might need days before departure," says Peter Knego, a veteran cruise journalist and maritime historian who operates Peter Knego's MidShipCinema on YouTube. "Then I gradually subtract this and that until I get it down to what I think are just the essentials, which are usually still more than I actually need."
What if you like to take a lot of checked luggage? If you're not in a higher class in the plane, you'll end up paying. "But by sticking with one airline and earning status, I can bring two bags for no charge," he explains.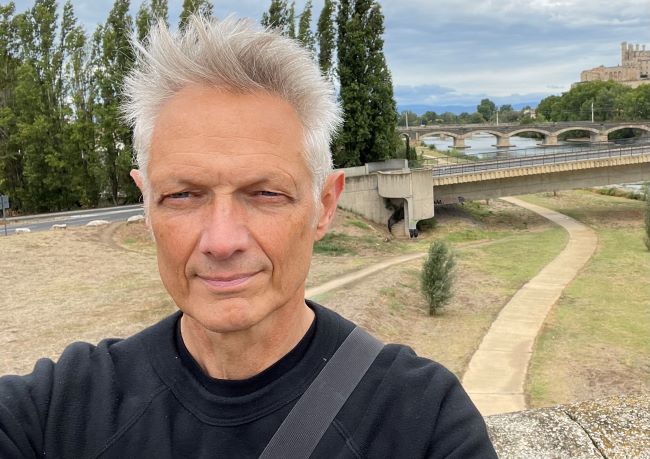 Packing Tips: Take an Empty Tote, Use Plastic Bags
Since he likes European clothing, "when I travel to places like France and Italy, I pack a tote that folds into my suitcase," Knego tells us. "That's just in case I do some shopping and end up going over the weight limit for my large bag."
He also wraps toiletries, sun block, shaving cream and bug spray in plastic produce bags (aka what you'd get in a supermarket). As with Pavlus' Steudle, he says that's "just in case they leak or explode en route."
Knego also says those plastic produce bags are good for keeping wet swimsuits and work-out gear away from other clothes.
Packing Tips: More Resources
Certainly, "less" stuff is often better than "more" when it comes to clothing to pack. For instance, a CSA Travel Insurance online "Travel Packing Tips and Hacks" article notes that recent studies show this: Travelers only wear about 33 percent of the items they pack.
That article has many good packing tips as well. Want more? Check out these robust online articles published by Self and Conde Nast Traveler, to name just a few of the online resources.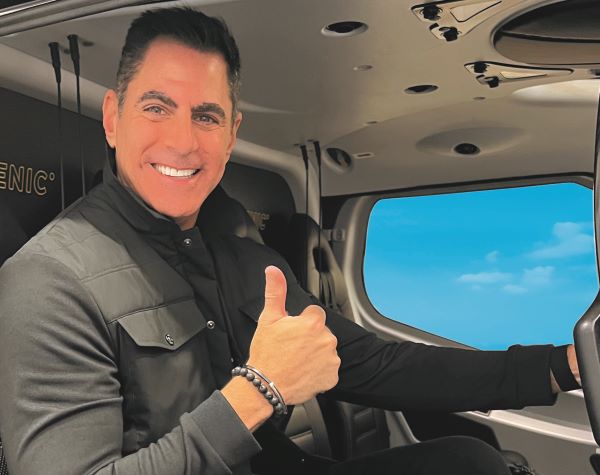 And don't assume all "packing tips" are concrete pre-cruise steps about what goes into your suitcase. Ken Muskat, managing director, Scenic Group USA, based in South Florida, tells us that guests should also be sure to pack "a sense of discovery, sense of freedom and sense of appetite." We'll chat more with Muskat and others about how to take those along on vacation in an upcoming "packing" blog.
In addition, "ask your personal travel advisor for any tips he or she may have too," suggests Pavlus' Steudle. "Our personal travel planners are also experienced, frequent travelers. For example, Pavlus' Victoria Hill, shown in the lead photo above, has traveled to Egypt. So, travel advisors can provide a great tip or two, based on their firsthand experience.
Again, packing and what to take is highly personal in nature. It's different strokes for different folks. But hopefully you've snagged a tip or two above that may help on your next vacation.
If anything does tweak your interest in the story and you DO have questions about specific pricing, brochures, savings, accommodations, accessible options and so on, please contact us at  800-528-9300.
Or visit us online at Pavlus Travel's official agency Web site; there you can "live chat" with us online too!
This blog site is designed for "basic, general information" about travel. It's not staffed by travel advisors.
Any price examples used in the above blog are subject to change. They also do not represent the full range of options; a travel advisor can assist with additional information.
Please don't use the Reply Section below if you are asking for pricing, travel dates, accommodations, brochures or other specific requests. Please use the 800 number or online link.