Foodies who love small-ship cruising will likely appreciate this news: A trio of James Beard Foundation-affiliated guest chefs will sail with Windstar Cruises on three 2024 themed culinary cruises.
Chefs Omar Anani, Tanya Holland and Loryn Nalic will bring their regional culinary excellence onboard the line's ships. Each acclaimed chef will be paired with a ship sailing in a region that dovetails with their culinary specialty. 
Since Windstar is the official cruise line of the James Beard Foundation, several guest chefs sail each year. The Foundation aligns with Windstar's commitment to fresh and local epicurean experiences around the world. The partners also collaborate on efforts to reduce food waste.
(Photo atop this story shows a Windstar Cruises classic sailing yacht and sleek, motorized small ship. Photo by Windstar Cruises.)
Epicurean Superstars
"I'm always blown away by the epicurean superstars – all selected by the esteemed James Beard Foundation – that make up our yearly roster of culinary themed cruises," says Christopher Prelog, president, Windstar Cruises. He adds that "2024 is no different, including a first-ever Middle Eastern James Beard Foundation culinary cruise with Palestinian-Egyptian American restaurateur Chef Omar Anani."
The themed cruises, though, aren't simply about the food and wine. "They're also about getting to know the chefs on a personal level and seeing the destination through their eyes," says Prelog. "It's this difference that makes our culinary themed cruises so unique."
Guest Chefs: What's Included in a Themed Cruse?
All three of the 2024 themed cruises hosted by a guest chef will include these elements:
Two onboard cooking demonstrations;

Four dishes by the visiting chef at a hosted dinner with wine pairings;

A market tour led by the chef — to gather fresh, local ingredients for dishes served on board.
All three chefs also will provide multiple recipes to be featured on Windstar's menus across all cruises. That's in addition to an expanding number of special menu items from James Beard Foundation-affiliated chefs that are served across the fleet on every sailing. 
So, here's the lineup! And be sure to talk with your personal travel planner for more details on these voyages!
Chef Omar Anani – February 1, 2024
Chef Omar Anani, a Palestinian-Egyptian American restaurateur, will sail on Star Legend's 10-day "Sparkling Sands & Cities of the Persian Gulf" itinerary, departing February 1, 2024. That's a small ship with a maximum of 312 passengers. 
This sailing from Muscat, Oman, to Dubai, U.A.E., is the first-ever themed culinary cruise for Windstar in the Middle East. In fact, it's an entirely new region of sailing for the small-ship line; the first voyages begin in November 2023.
During the culinary themed voyage, Star Legend will call at Muscat, Oman; Fujairah, Ras Al Khaimah, Sir Bani Yas and Abu Dhabi, U.A.E. (overnight); Manama, Bahrain; and Doha, Qatar (overnight).
At press time, fares for the 10-day culinary themed cruise started at $3,089 per person, double occupancy (all-inclusive), or $2,199 per person, double occupancy (cruise only). Fares are subject to change.
Guest Chefs: Moroccan Flavors
By way of background, Chef Anani's Saffron de Twah restaurant is an award-winning modern Moroccan bistro on the east side of Detroit, MI. Anani is a two-time finalist for the James Beard Award for Best Chef – Great Lakes.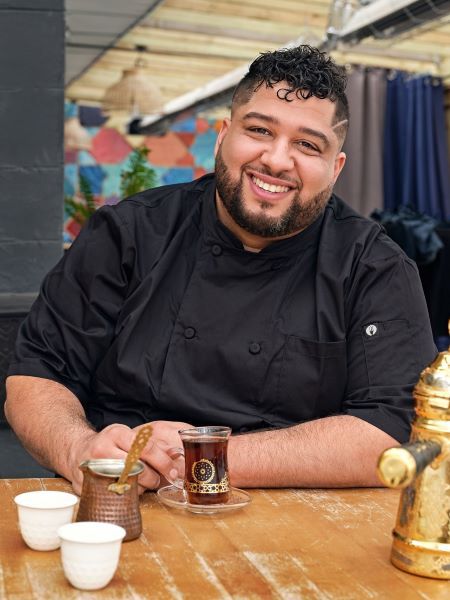 In addition, his food truck, The Twisted Mitten, was the first halal food truck in Michigan. It's been recognized as one of the best food trucks in the country by USA Today and the Food Network. 
In 2020, Anani launched the Saffron Community Kitchen initiative to provide meal relief to Detroiters in need. And in 2022, he became a member of the Chef Corps at World Central Kitchen, which provides fresh meals following a crisis.
Guests on all Windstar sailings in the Middle East will enjoy local flavors and spirits including Arak, as well as regionally inspired menus. Those seeking deeper immersion will enjoy hearing from Anani as he guides them through the region's best flavors with his personal favorites. 
Chef Tanya Holland – May 28, 2024
Chef Tanya Holland will sail on Star Legend's 10-day "Cuisines & Cultures of Spain, Portugal and France," departing May 28, 2024. That voyage sails from Lisbon, Portugal to Dun Laoghaire (Dublin), Ireland.
Guests can "dive into" culinary tastes and traditions at these ports: Porto, Portugal; El Ferrol, Spain; and Bordeaux, La Rochelle and St.-Malo, France.
At press time, fares started at $5,100 per person, double occupancy (all inclusive), and $4,299 per person, double occupancy (cruise only). Fares are subject to change.
With an extensive background in French cuisine, Chef Tanya Holland is the author of "The Brown Sugar Kitchen Cookbook" and "New Soul Cooking." She also competed on the 15th season of "Top Chef" on Bravo.
Chef Holland also served as the host and soul food expert on Food Network's "Melting Pot." She leads the acclaimed podcast, "Tanya's Table," interviewing such celebrity guests as Alice Waters, Questlove, Danny Meyer, and Carla Hall.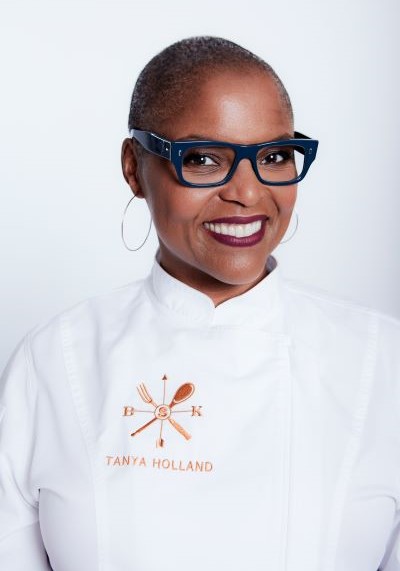 More about Chef Holland
A bit more about her background? She has a Bachelor of Arts degree in Russian language and literature from the University of Virginia. She also holds a Grande Diplôme from La Varenne Ecole de Cuisine in Burgundy, France.
In addition, Holland was appointed as a Culinary Diplomat by the United States Foreign Service. She's taught classes in France for gastronomic travelers. Her background makes her an excellent teacher and seasoned guide for Windstar's guests. 
Holland is a frequent contributor to the James Beard Foundation as a writer and chef. In addition, she is Awards Committee Chair of the James Beard Awards and a James Beard Foundation Board of Trustee.
Chef Loryn Nalic – August 28, 2024
Foodies can set sail with Chef Loryn Nalic during Wind Surf's eight-day "Adriatic Archipelagos & Greek Goddesses" voyage, departing August 28, 2024. As the flagship of Windstar's fleet, this intimate, classic sailing ship carries a maximum of 342 guests.
Sailing from Venice, Italy, to Piraeus (Athens), Greece, this itinerary includes ample time in Croatia and Montenegro. That's a perfect fit for Nalic's regional expertise and first-hand knowledge. Port calls include Zadar and Dubrovnik, Croatia; Kotor, Montenegro (overnight stay); and Corfu, Katakolon and Monemvasia, Greece.
At press time, cruise fares started at $4,199 per person, double occupancy (all-inclusive) or $3,399 per person, double occupancy (cruise only). Fares are subject to change. Talk to a professional travel advisor about more details for this culinary themed cruise.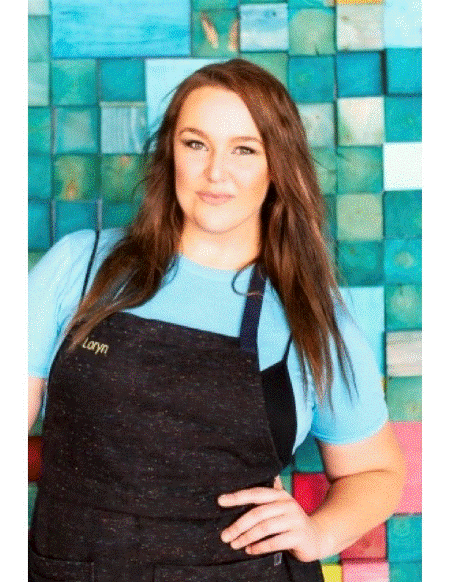 Balkan Treat Box
Chef Nalic and her husband Edo (a Bosnian refugee) own the Balkan Treat Box in St. Louis, MO. The restaurant, which originally began as a food truck operation, serves Balkan-inspired cuisine. It's earned accolades such as Food & Wine's "Best Bites of the Year" and Bon Appetit's "Top 50 Restaurants." 
To recreate the classic Balkan recipes offered in her restaurant, Chef Nalic traveled around the Balkan region learning age-old culinary traditions from the locals. While traveling through each city center, she also was inspired by the different foods sold on the streets. That later became the concept for Balkan Treat Box. 
Nalic has received two semi-finalist nominations from the James Beard Foundation for Best Chef Midwest. 
Guest Chefs and Windstar Resources
Readers can learn more about the guest chef program at this link for the James Beard Foundation themed cruises. For more details on Windstar Cruises, visit its official website. You can also check out a blog we published earlier this summer about Windstar Cruises. 
"Definitely talk with one of our personal travel planners if you're interested in learning more about the itineraries, accommodations, pricing and other details," says Shelby Steudle, president, Pavlus Travel. "We're here to assist and can help smooth the trip planning. That way, you can begin salivating over the tastes and flavors you'll experience on one of these savory Windstar culinary cruises."
If anything does tweak your interest in the story and you DO have questions about specific pricing, brochures, savings, accommodations, accessible options and so on, please contact us at  800-528-9300.
Or visit us online at Pavlus Travel's official agency Web site; there you can "live chat" with us online too!
This blog site is designed for "basic, general information" about travel. It's not staffed by travel advisors.
Any price examples used in the above blog are subject to change. They also do not represent the full range of options; a travel advisor can assist with additional information.
Please don't use the Reply Section below if you are asking for pricing, travel dates, accommodations, brochures or other specific requests. Please use the 800 number or online link.