If you're a Viking cruise loyalist or just curious about this upscale line and thinking of "trying it," here's one fantastic voyage that The Meandering Traveler suggests that you consider. It's Viking Octantis' 15-day "Great Lakes Collection" sailing between Toronto, Ontario, Canada, and Duluth, MN, or in reverse. So come along as we explore Viking's Great Lakes!
What's terrific is that you don't have to take flights across the Atlantic or Pacific oceans to reach the cruise embarkation point. For travelers from the U.S. and Canada, a small-ship Great Lakes cruise is one way to get to the ship with less effort.
And for many, it's an opportunity to see a part of North America that they might not have experienced in the past.  Viking also operates this voyage on its nimble 378-passenger Viking Octantis, a nearly new, small ship that's also an expedition vessel.
That means that — in addition to the normal array of touring options (city tours, food and wine options, museums and so on) — guests will also have opportunities for hiking, kayaking, and eco-exploration.
Here's a few factoids about the lakes and then we'll launch into more about Viking's "Great Lakes Collection" itinerary.
(Photo atop this story shows Viking Octantis transiting the Welland Canal in the Great Lakes. Photo by Viking)
Viking's Great Lakes
Straddling the U.S. and Canadian border, this series of five large lakes spans 750 miles from west to east. They connect North America's east-central interior with the Saint Lawrence River and the Atlantic Ocean.
Here are a few interesting factoids. Did you know that Lake Superior is the world's largest freshwater lake by surface area? That's true. Another factoid is that Lake Michigan is the only one of the lakes that's entirely within the U.S. (the rest are in both the U.S. and Canada).
Lake Ontario and Lake Erie are the smallest of the Great Lakes; they're connected by the 35-mile-long Niagara River. Also, Lake Michigan's shores are home to the world's largest freshwater sand dunes.
Viking's  two-week-long "Great Lakes Collection" itinerary covers a lot of territory – with travel to all five of the lakes. So, cruise guests will travel farther than they'd typically be able to do on a week-long cruise. And, of course, they'll also have more time ashore to enjoy unique experiences.
More About the Great Lakes
A lake is sometimes more than just a lake. In fact, the Great Lakes are home to 35,000 islands. Within Lake Huron, scenic Georgian Bay alone has 17,500 or so islands.
And within the St. Lawrence River are the so-called Thousand Islands (actually far more than that number).
In addition, more than 135 different fish species are indigenous to the Great Lakes. They include yellow perch, lake trout, smallmouth base, Atlantic salmon and more.
What's the biggest fish? The Lake Sturgeon is an ancient species weighing up to 300 pounds and growing to six feet or so in length. Talk about reeling in a big one!
Viking's Great Lakes Cruises 
Viking offers many one-week Great Lakes sailings, among them the eight-day "Niagara and the Great Lakes" itinerary between Toronto and Milwaukee; at press time, pricing started at $5,995 per person, double occupancy.
For a weeklong vacation that's a bit more off-the-beaten-path, we'd suggest the eight-day "Undiscovered Great Lakes" from Thunder Bay, Ontario, Canada, to Milwaukee. At press time, fares began at $5,995 per person, double occupancy, at press time. All fares are subject to change.
Viking also offers other weeklong Great Lakes itineraries. But if travelers really want to see and do as much as possible in the Great Lakes and seek a much lengthier vacation, then the 15-day "Great Lakes Collection" is an appealing journey. When we checked, these fares started at $12,995 per person, double occupancy. Ten shore tours are included.
So, let's take a journey and hit some of the highlights from this cruise itinerary. We provide a sampling of shore excursions, but consult the Viking website for all the options.
Toronto and the Welland Canal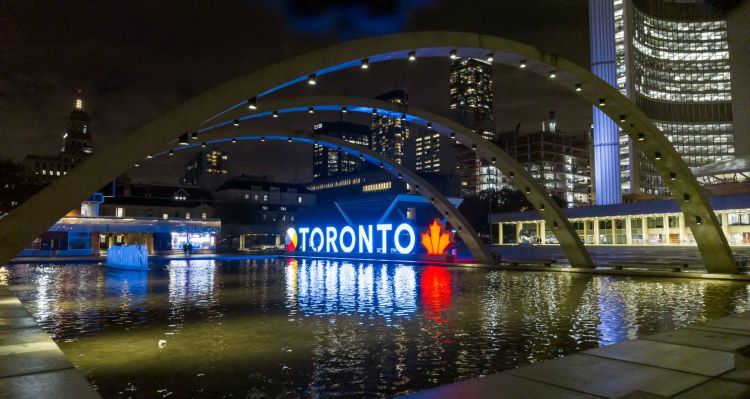 Cruisers will board in Toronto, a fabulous Canadian city hugging the shores of Lake Ontario. Founded in 1793, the city has many historic architectural jewels.
Among them are the Victorian bay-and-gable homes of Rosedale. Also, the Distillery District is home to North America's largest preserved collection of Victorian industrial architecture.
As Viking Octantis sets sail, the first "experience" is a transit of the Welland Canal. A 19th century Canadian engineering achievement, the canal was built between 1824 and 1833. The goal was to allow ships to sail between Lake Ontario and Lake Erie — bypassing the Niagara River and, of course, Niagara Falls.
Thus, the canal's eight locks either lift or lower ships 326 feet. Coincidentally, Viking Octantis was built specifically to a size that could traverse this canal.
Niagara Falls (Port Colborne), Ontario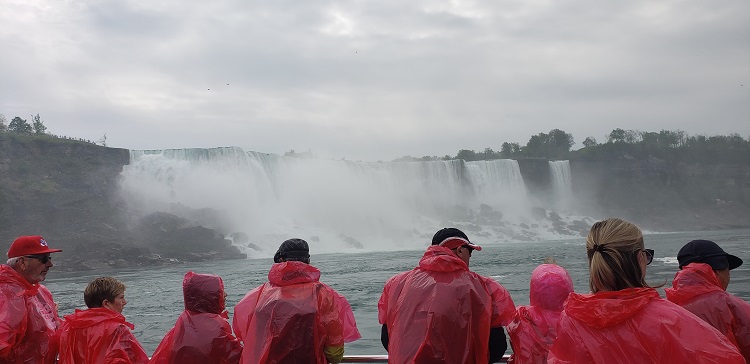 During the next day's visit to Port Colborne, the top highlight is a chance to view the majestic Niagara Falls. Several different falls — Horseshoe Falls, Bridal Veil Falls and the American Falls — are within a mile-long stretch of river straddling the U.S. and Canadian border.
"Powerful" is the best word to describe the scene. Cruise guests will watch in awe as every minute some 42 million gallons of water crash down from a height equivalent to a 20-story building.
What's great is that Viking offers three different tours for viewing the falls. Two of those are included in the cruise fare. We'd opt for the included "Niagara Up Close" where guests will take a thrilling boat ride up to the turbulent pools at the base of Horseshoe Falls.
If you'd prefer something else to do for your day ashore, Viking offers a shore excursion to a local vineyard or an opportunity to attend a light show at the Niagara Falls Power Station.
Cleveland and Detroit
Along this "Great Lakes Collection" itinerary, Viking Octantis will also call at such cities as Cleveland, OH, and Detroit, MI.
Along the shores of Lake Erie, Cleveland is an industrial city, home to the Rock & Roll Hall of Fame, and a gateway to the Cuyahoga Valley National Park.
Coincidentally, the 28-year-old Rock & Roll Hall of Fame attracts a half million visitors each year. Currently, it's in the start of a sizable $135 million expansion that will increase its footprint by a third.
Cruise guests can enjoy a scenic city drive and then a visit to the hall of fame. Just opt for Viking's included "Cleveland Highlights" shore excursion.
Alternatively, foodies might choose "Taste of Cleveland," an optional tour to the city's West Side market. For cultural buffs, we'd suggest Viking's optional "Arts and Parks" excursion. That includes visits to the Cleveland Cultural Gardens and Cleveland Museum of Art. 
At Cuyahoga Valley National Park outside the city cruisers will find wetlands, canals, Brandywine Falls and more than 125 miles of hiking trails; one of those trails runs along the former route of the Ohio and Erie Canal Towpath Trail. For active guests, Viking offers optional hiking and biking tours in the Cuyahoga Valley.
Viking's Great Lakes: Motor City
Known as "Motor City," Detroit is the epicenter of the U.S. automobile industry. As Viking Octantis sails into the downtown waterfront area, cruisers will view both postmodern and Art Deco skyscrapers.
In addition, in 2015, the city was the first in the U.S. to earn a "City of Design" designation by UNESCO for its creativity in urban development. Of course, fans of 20th century music will know that Detroit was the birthplace of Motown or, as it was affectionately termed, "Hitsville USA."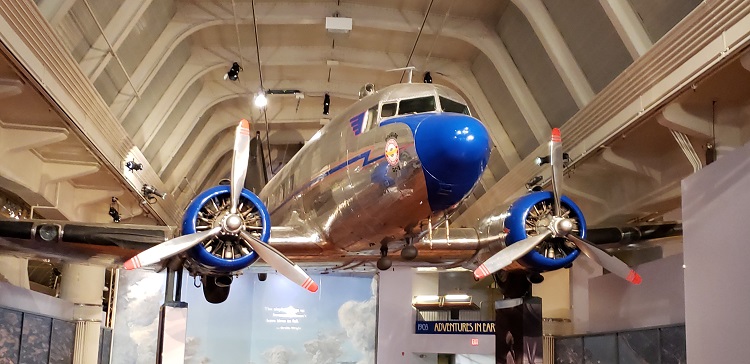 Two popular activities are a visit to the Henry Ford Museum of American Innovation and the Ford Rouge Factory. Both are included tours for Viking guests.
At the Ford museum, visitors will view many historic automobiles and aircraft. Plus, there are many other unique artifacts too including President Abraham Lincoln's rocking chair from Ford's Theater in Washington, D.C.
Among the optional Viking tours in Detroit are the "Iridescent Art of Detroit's Landmarks," and cultural tours to the Detroit Institute of Art or the Edsel and Eleanor Ford House.
Alpena and Door Peninsula
In Michigan, Alpena faces Lake Huron's Thunder Bay and is home to Alpena Light, a 1914-era bright red lighthouse structure. Two historic buildings, the Art Deco-style County Courthouse and the late-Victorian IOOF Centennial Building, once the city's courthouse, are both on the U.S. National Register of Historic Places.
To learn about maritime heritage in this region, take Viking's included tour in Thunder Bay; it includes a boat ride over storied shipwrecks and a Great Lakes Maritime Heritage Center visit.
Optional tours? There are many. Among them, "Cheers to Alpena" delves into Alpena's rich brewing history. Of course, travelers can also sample the local brews. On the "Thunder Bay Catch and Cook" excursion, guests will cast a fishing line into Thunder Bay and then savor their catch at lunch.
Another Viking optional tour is "Lighthouses of Michigan," taking guests to two lighthouses along Lake Huron's shores.
Viking's Great Lakes: The Scenic Door Peninsula
A quaint community on Lake Michigan's western shore, Algoma, WI, is the gateway to the highly scenic Door Peninsula. This area was first explored by 17th century French missionaries and fur traders.
Viking's guests have a choice of two included tours. NFL fans should check out "Green Bay and Lambeau Field." That includes a tour to Green Bay, WI, and a chance to visit the Green Bay Packers stadium. Alternatively, cruise guests can put on their hiking boots for "Niagara Escarpment Hike," along the trails of the Door Peninsula.
Mackinac Island
One off-the-beaten-path stop during Viking's "Great Lakes Collection" itinerary is Mackinac Island, MI, in Lake Huron. It's famed for its Victorian-era architecture and an intact Revolutionary War fort.
For many, though, one "must do" experience is seeing and visiting The Grand Hotel, which opened on July 10, 1887. The Musser family owned this classic Victorian-style property for more than 85 years. It's simply magnificent.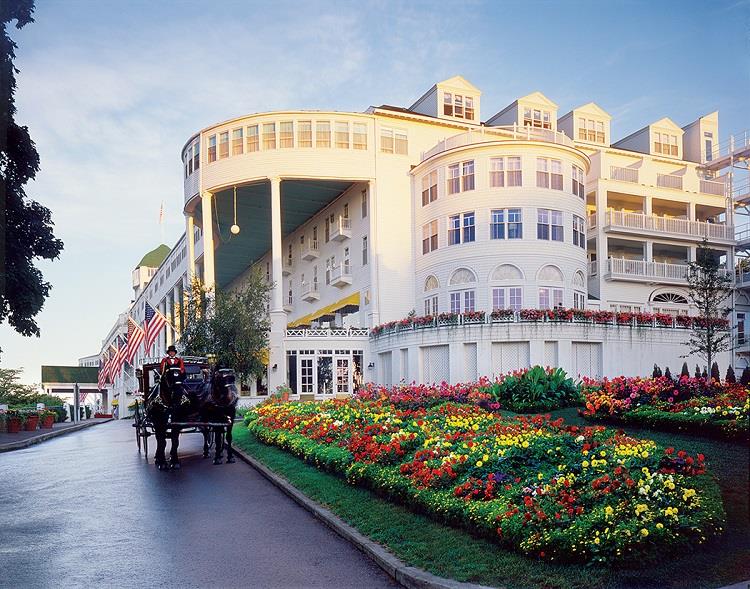 Did you know that the Grand Hotel's Front Porch is the world's largest? Yes, it's 660 feet in length. In fact, it's visible to cruise guests as their ship approaches the island.
Certainly, travelers will recognize the hotel instantly if they've seen the 1980 movie, "Somewhere in Time" with Jane Seymour and Christopher Reeve. The Grand Hotel was the prime setting for the film.
Mackinac Island is car-free, so guests who go ashore can explore by carriage, bicycle or on foot. There are also opportunities to kayak along the shoreline. Besides Viking's Great Lakes Collection voyage, other travel companies also take guests to Mackinac Island including American Cruise Lines, Tauck, Lindblad Expeditions-National Geographic and Ponant.
Georgian Bay: Parry Sound      
Several ports of call for Viking Octantis within Georgian Bay are remote and eco-spectacular. Established at the mouth of the Seguin River in 1857, Parry Sound has the world's deepest natural freshwater port. The railroad arrived in the late 19th century and the town became a stop on the transcontinental Canadian Pacific line.
If you head to the nearby Algonquin Provincial Park and think that it looks somewhat familiar but you've never been there, there's a reason. In the early 20th century, this stunningly gorgeous wilderness was painted on canvas by the so-called Group of Seven, who became famed as Canadian landscape painters.
Viking's guests can choose from these three shore excursions: "UNESCO Walk and Wildlife Conservation," "Killbear Provincial Park," with a walk along the rugged shoreline, and the "Lighthouses of Georgian Bay."
Georgian Bay: Killarney
Founded by a French-Canadian fur trader in 1820, Killarney is a destination that attracts those who appreciate Mother Nature's majesty.
Nearby cliffs within the La Cloche range rise above Lake Huron's shores, and are a highlight of Killarney Provincial Park. That wilderness encompasses lakes and Eastern mixed forests.
Guests can choose between three included Viking shore tours — a "Fish Fry Lunch," "Kayaking in Killarney," and "Killarney Provincial Park Walk."
The Meandering Traveler also likes that Viking is offering an optional "Canadian Wine Master Class" for an introduction to Canada's varietals and grape growing regions.
Georgian Bay: Frazer Bay
Frazer Bay is located just off a rural finger of land in the North Channel of Ontario's Georgian Bay, a UNESCO Biosphere Reserve. Here's where the Viking Octantis' expedition gear come in handy.
After a sumptuous breakfast aboard Viking Octantis, cruise guests can gather with the ship's expedition team to discuss the day's activities. They might then head out for a scenic Zodiac cruise along rugged cliffs — viewing spectacular coastal landscapes. Along the way, cruisers will learn about the trade route of the Anishinabek First Nation people.
Get your camera and your paddles ready! Photography and kayaking are popular guest activities in this remote destination.
Soo Locks and Silver Islet
Opened in 1855, the Soo Locks is a series of parallel locks that link Lake Superior to the lower Lake Huron. The locks allow ships to allow ships to bypass the river's 21-foot drop over rapids. Ships traversing the locks also pass the twin cities of Sault Ste. Marie in Ontario and Sault Ste. Marie in Michigan.
Guests will spend the day enjoying the views and learning about the working of the locks. The following day, Viking Octantis will visit Silver Islet, Ontario, Canada.
Nestled on the southern edge of the Sibley Peninsula, Silver Islet lies at the mouth of Thunder Bay. One draw is Sleeping Giant Provincial Park with diverse wildlife, many miles of hiking trails, and views of the Canadian Shield landscape.
Nearby are remnants of an abandoned silver mine, once the world's largest and most valuable before an 1884 flood. Cruisers can head out for a kayaking expedition over the remains of the mine, or they might alternatively visit Ouimet Canyon.
Thunder Bay Island and Duluth
While visiting Thunder Bay Island in Ontario, Viking's guests can hike boreal forests, watch for wildlife and learn about Anishinaabe First Nations heritage.
Finally, the voyage ends at Duluth on Lake Superior. Guests can ride a vintage train, visit the popular Great Lakes Aquarium and stroll along the downtown waterfront area.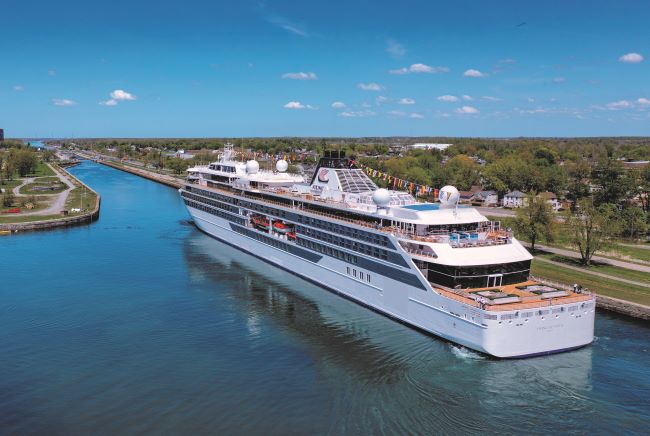 More about Viking Octantis
So, if you like the itinerary and this Great Lakes expedition close to home, what's the ship like? Cruising with a maximum of 378 guests and carrying a crew of 256, Viking Octantis is a nimble, small-ship explorer.
Launched in 2022, it's a Polar Class 6 vessel that was specifically built to fit through the Great Lakes region's Welland Canal. It's 665 feet in length and 77 feet across the beam.
The Ship's Interior Spaces
If you're familiar with Viking's ocean and river ships, Viking Octantis and sister ship, Viking Polaris, have many of the spaces found on the line's other vessels. Among them is the indoor-outdoor Aquavit Terrace, along with Mamsen's, the Living Room and so on.
The ship also offers the Nordic Spa, a pool, World Cafe,  fitness center, Manfredi's (a specialty restaurant) and more. To get a good sense of the ship's spaces, check out this 360 degree tour of the expedition ship.
"The Aula, a gorgeous panoramic auditorium, features floor-to-ceiling windows and 270-degree views," says Shelby Steudle, president, Pavlus Travel. She adds that this venue's design was inspired by the University of Oslo's famed ceremonial hall where the Nobel Peace Prize has been historically awarded.
Adjacent to The Aula through sliding glass walls is the Finse Terrace. That's an outdoor lounge area with comfortable couches and warming lava rock "firepits." Together, the two spaces can be combined to create an unmatched indoor-outdoor al fresco experience where guests are immersed in nature.
For more information, check out this May 2023  press release about the addition of Viking Polaris, a sister expedition ship. This document also has much more detail about all the Great Lakes Cruises and a roundup of all the top spaces aboard both expedition ships.
Parting Thoughts
The Great Lakes are, for many travelers, a still unexplored region yet one close to home. For others who've visited portions of this region in the past, the two-week Viking "Great Lakes Collection" itinerary covers an extensive array of destinations. So, travelers will have many new experiences to enjoy.
Plus, taking an expedition cruise provides the opportunity to participate in adventurous activities not typically available on many ocean cruises. For example, guests can head out on frequent Zodiac rides or go kayaking or hiking with the ship's expedition team.
So, wrapping things up, Viking's "Great Lakes Collection" website page details more about the itinerary and shore excursions. Plus, it includes information on accommodations and more about what's included in the cruise fare.
"A professional travel advisor can certainly help smooth the 'process,' expertly handle all the booking details and be a great resource for cruise guests," adds Pavlus' Steudle. "Be sure to ask about any discounts off the lowest Viking retail price. Our agency has special deals for clients taking a Viking cruise. And get ready to enjoy a fabulous two-week vacation right here in North America."
Of course, some travelers desire to travel to more far-flung or exotic spots across the globe. Here's a look at what Viking is doing in Egypt. Happy sailing wherever you plan to go on vacation in 2024 or beyond!
Important Notes from Pavlus Travel
If anything does tweak your interest in the story and you DO have questions about specific pricing, brochures, savings, accommodations, accessible options and so on, please contact us at  800-528-9300.
Or visit us online at Pavlus Travel's official agency Web site; there you can "live chat" with us online too!
This blog site is designed for "basic, general information" about travel. It's not staffed by travel advisors.
Any price examples used in the above blog are subject to change. They also do not represent the full range of options; a travel advisor can assist with additional information.
Please don't use the Reply Section below if you are asking for pricing, travel dates, accommodations, brochures or other specific requests. Please use the 800 number or online link.