If you love nightly cruise line entertainment — and particularly high-quality production or musical shows — then there's an enticing option on the horizon. Ultra-luxury Regent Seven Seas Cruises has unveiled plans for four new production shows aboard its newest ship, Seven Seas Grandeur, launching in November 2023. Now, that's entertainment!
(Photo above of Seven Seas Grandeur. Photo courtesy of Regent Seven Seas Cruises.)
The shows will celebrate the legacy of Broadway and its influence on at-sea entertainment. What can you expect? You'll see world-class performers, breathtaking choreography, and productions with high energy.
What's special? Britt Stewart of "Dancing with the Stars,"  Broadway director John MacInnis, and Francisco Forquera, considered royalty in Argentine tango circles, will lend their expertise and creativity to the new shows.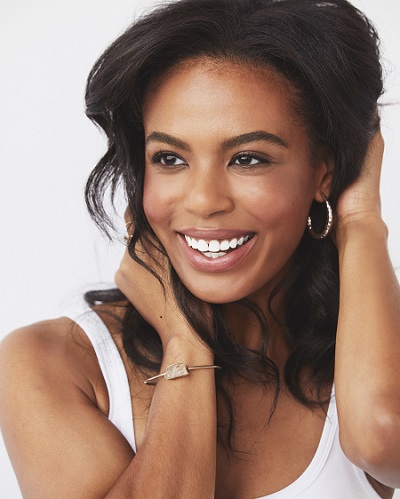 "Pasion" celebrates the captivating tango, "Ignite the Night" fuses dance and style, while "Marauder's Ball" promises guests a swashbuckling adventure. In addition, "ICONS" is a contemporary VIP concert experience; it will showcase headliner hits with a brand-new spin.
That's Entertainment: A Sneak Peek
"These new entertainment productions aboard Seven Seas Grandeur are a testament to our commitment to providing our guests with unparalleled luxury and unforgettable moments," says Andrea DeMarco, president of Regent Seven Seas Cruises. It's all unfolding under the leadership of Kai Alan Carrier, director of artistic theatrical entertainment.
Carrier is now in a newly created role focused on enhancing the cruise line's theatrical offerings. Carrier has more than 25 years of entertainment industry experience and his creative approach places a strong emphasis on music. Certainly, that's entertainment!
Want a sneak peek? Luxury travelers can take an exclusive look at a teaser video produced by Regent Seven Seas. It provides insight into the creative process. Just click this website link.
That's Entertainment: "Pasion"
"Pasion" celebrates the Tango, a dance style that is a captivating blend of cultures; it originated in Buenos Aires. For the Regent Seven Seas show, you'll find authenticity, but also a blending with modern hits and dynamic vignettes.
Several contributors hail from the "Paris of South America," including world-renowned choreographer Francisco Forquera and Broadway costume designer Alejo Vietti. They worked with overall choreographer Britt Stewart of "Dancing with the Stars" to create this vibrant new show.
New Show: "Ignite the Night"
"Ignite the Night" will project an unexpected mix of dance, style and design. Dancers will take center stage, bringing high energy and captivating performances that are choreographed by the "Dancing with the Stars" professional dancer Britt Stewart.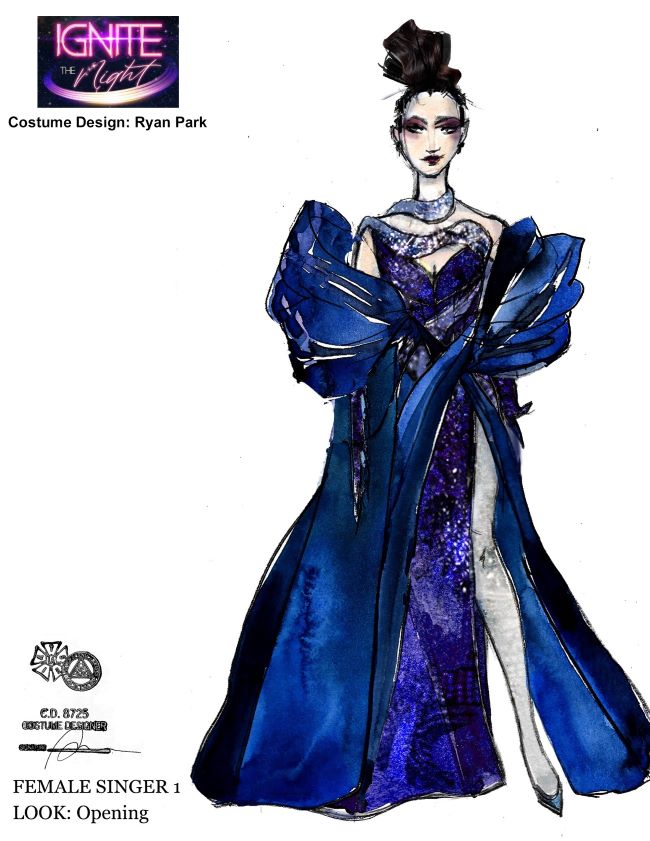 And when we say, "That's Entertainment," it's not just music and dancing. It's also about fabulous costumes! Ryan Park – who has worked on such Broadway productions as "My Fair Lady," "The King and I" and "Fiddler on the Roof" – injected red carpet glamour with fresh, new haute-couture costume design.
That's Entertainment: "Marauder's Ball"
Directed by Broadway director John MacInnis, "Marauder's Ball" is a swashbuckling good time. It delves into the world of pirate legends and seafaring tales.
Grammy award-winning Jason Howland will provide musical orchestrations and arrangements. "Marauder's Ball" is set to the beat of modern music, but also infused with folkloric sea shanties and melodies.
Look for traditional pirate wear, with up-to-date fashion twists.
"ICONS"
Delivering recognizable hits, "ICONS" will provide audiences with a contemporary VIP concert experience. It's a journey through great music. So, you'll hear the hits of The Pointer Sisters, Hall & Oates, Adele, and Celine Dion, among others.
All vocalists will share the lead parts, ensuring that the focus remains on the music — not simply the artist. For this show, Regent enlisted the talents of experienced director Kevin Black and choreographer James Alonzo, with Creative Studios by NCLH team members Jack Maisenbach and Nicholas Bursoni providing costume design.
That's Entertainment and More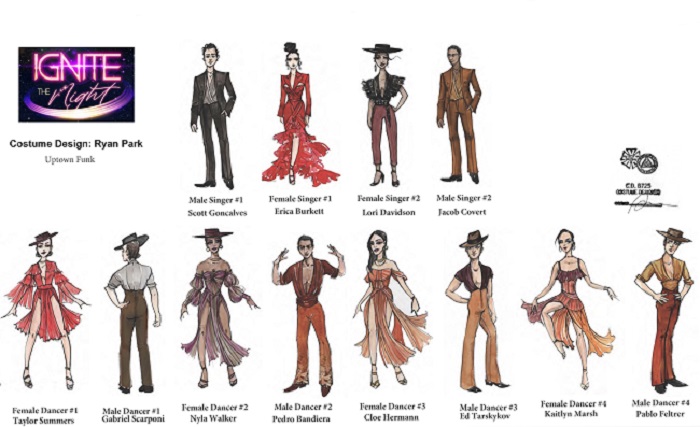 With a gross tonnage of 55,500 and only 746 guests, Seven Seas Grandeur will provide among the highest space and staff to guest ratios in the cruise industry. Designed by the award-winning Studio DADO, the ship's style, elegance and beauty is expected to exceed the expectations of discerning travelers.
Guests will find reimagined designs for signature restaurants Compass Rose and Prime 7.  Seven Seas Grandeur will also be home to a multimillion-dollar art collection.
A custom-designed masterpiece, "Journey in Jewels," will become the first Faberge Egg to permanently reside at sea. The Meandering Traveler covered some details about that art jewel in a previous blog. 
As for where to stay on board, "fifteen accommodation categories range from the palatial, $11,000-a-night Regent Suite to the contemporary Distinctive Suites and well-appointed Spacious Suites," says Shelby Steudle, president, Pavlus Travel.
"Talk with one of our personal travel planners who will assist you in selecting just the right accommodations that match your vacation style, personality and budget," she adds. (See contact information at the end of this blog.)
Inaugural Season
Seven Seas Grandeur's inaugural season begins in November 2023. During that period, the ultra-luxury ship will sail the Mediterranean and the Caribbean. Eighteen sailings will be offered in the two regions, including two transatlantic voyages.
Christening the new ship later this year will be Godmother Sarah Faberge. She's a founding member of The Faberge Heritage Council and great-granddaughter of Peter Carl Faberge. The christening will occur at an elegant, exclusive gala event in Miami, FL, on December 10, 2023.
For more details on Seven Seas Grandeur's itineraries and other details, talk with a personal travel planner.  In addition, you can learn more about this gorgeous new ship at Regent Seven Seas' official website page.
Important Notes from Pavlus Travel
If anything does tweak your interest in the story and you DO have questions about specific pricing, brochures, savings, accommodations, accessible options and so on, please contact us at  800-528-9300.
Or visit us online at Pavlus Travel's official agency Web site; there you can "live chat" with us online too!
This blog site is designed for "basic, general information" about travel. It's not staffed by travel advisors.
Any price examples used in the above blog are subject to change. They also do not represent the full range of options; a travel advisor can assist with additional information.
Please don't use the Reply Section below if you are asking for pricing, travel dates, accommodations, brochures or other specific requests. Please use the 800 number or online link.