With Thanksgiving just a month away, "gobble, gobble," the clock is ticking. Is a tasty turkey feast with family or friends on the horizon? Or, would you prefer a travel getaway or beach vacation? Need some ideas? Here's the latest research showing what's hot for Thanksgiving travel this year.
Americans are continuing to prioritize trips to New York City as well as the beaches of Mexico for their turkey-day celebrations. That's according to the 2023 Allianz Partners Top 10 Thanksgiving Destination Index.
(Photo atop this story shows a "must see" Seattle attraction — Pike Place Market. Photo by Mark Downey – Lucid Images Gallery.)
Thanksgiving Travel "Intel"
Travel insurer Allianz Partners has reviewed more than 800,000 travel itineraries for the 2023 Thanksgiving holiday period. The travel supplier's goal was to uncover the most popular 2023 domestic and international Thanksgiving travel destinations.
So, the research effort examined roundtrip airline flights departing from United States airports between Saturday, November 18, and Thursday, November 23, 2023. It also evaluated return flights between Friday, November 24, to Tuesday, November 28, 2023.
Drum Roll Please!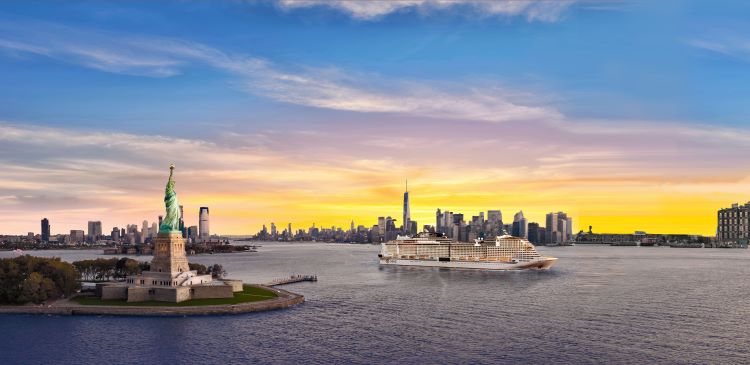 The results are now in! For the third consecutive year, New York City reigns supreme as the number one domestic destination for Thanksgiving celebrations.
In 2020, Seattle was the only destination to knock the Big Apple from its number one spot since the survey's inception in 2015. This year, Seattle comes in at number two as another top Thanksgiving travel destination for domestic travel.
Hint? If you're thinking of a Seattle getaway, be sure to check out The Meandering Traveler's earlier blog about what to see and do on a pre- or post-cruise stay. For instance, one "must experience" spot for many travelers is the famous Pike Place Market.
Third place for a top 10 Thanksgiving travel destination? For the second year in a row, that's Orlando. Allianz says the choice of Orlando indicates Americans' desire for warm-weather fall getaways.
Best of the Rest 
As for the rest of the Top 10 for domestic Thanksgiving travel, here are the next highest ranking destinations: Atlanta (4), Boston (5) and Dallas (6).
In fact, Dallas made a noticeable two-place jump year over year. Allianz says that could indicate yet another strong year of recovery for DFW, the world's second-busiest airport. (If you're asking what's the world's first busiest, that's Atlanta or ATL.)
Next in line were Phoenix (7), Los Angeles (8) and Washington, D.C. (9). Detroit (10) made its way back onto the Top 10 domestic Thanksgiving travel destinations list after being knocked out in 2022.
Thanksgiving Travel: International Hot Spots!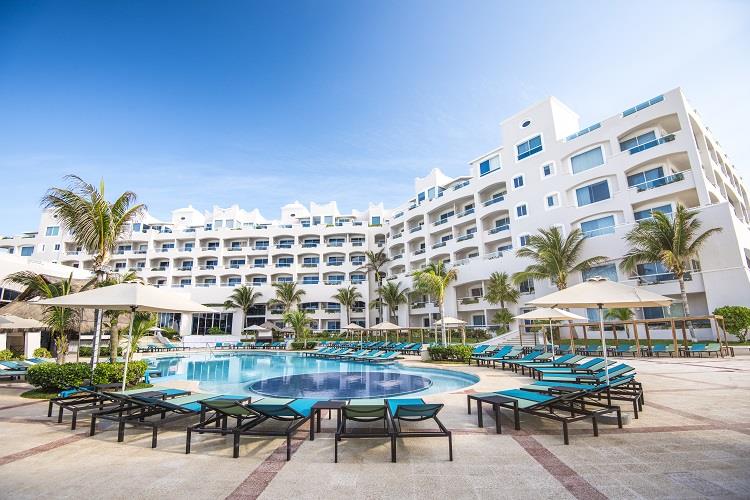 For Americans taking their fall vacation within an international destination, Mexico continues to hold on to its crown. Since 2020, Mexico has been number one for international Thanksgiving travel by U.S. travelers.
Most popular destinations south of the border include Cancun, San Jose del Cabo and Puerto Vallarta, according to Allianz.
When it comes to the Top 10 internationally, all but two destinations — London, U.K., in fourth place and Paris, France, in ninth place — are sun-drenched beach retreats.
For instance, the warm-weather destinations range from Jamaica to Aruba, the Bahamas, Dominican Republic, and Turks and Caicos.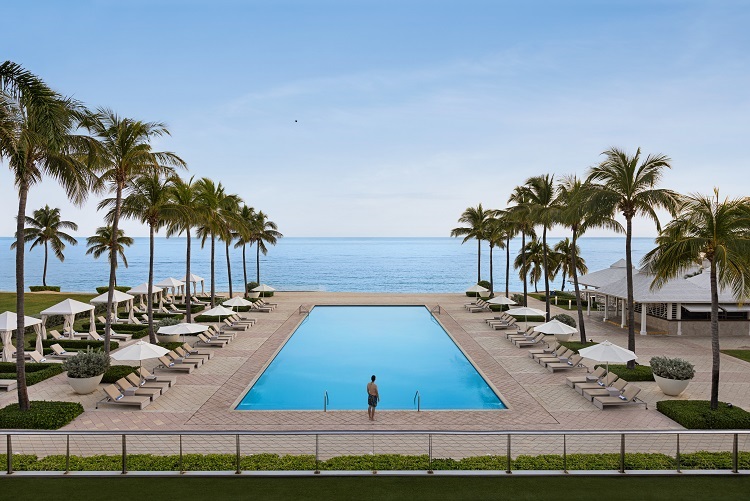 Thanksgiving Travel Insight
"No matter where you're headed this Thanksgiving, it's important to keep in mind that this travel period is historically one of the busiest of the entire year for U.S. airports," says Daniel Durazo, director of external communications, Allianz Partners USA. Yet, flights are still bookable, depending on routing and timing.
"But if you're still 'on the fence' about a Thanksgiving holiday getaway, the time for a decision is now," stresses Shelby Steudle, president, Pavlus Travel. "Talk to your professional travel advisor who can assist with checking out the available options for air tickets, holiday getaways, beach stays, all-inclusives, tours or cruises."
In addition, be sure to ask your travel advisor about more affordable "contract air." Consumers can often snag a better price if the agency has that capability. For instance, Pavlus Travel does offer contract air to its clients and will happily provide flight options to consider.
Travel Insurance is a "Must"
While all travelers hope for a smooth journey, and many get precisely that, airports are certainly busy this fall. Many flights are full. So, travel blips can occur.
Thus, travel insurance is a "must," to protect your flight and vacation investment. Insurance can often assist with everything from lost bags to reimbursement for meals, hotel room stays and transportation while the traveler is delayed.
So, gobble, gobble, get ready for Turkey Day! Enjoy time with family and friends. If you do stay home or enjoy a feast at a relative or friend's home, it's a great time to talk about your next vacation. You might find kindred souls eager for their own getaway with you!
Alternatively, head out for a last-minute Thanksgiving vacation getaway — whether that's New York City, Mexico, Seattle or warm-weather destinations in Mexico and the Caribbean. Gobble, gobble!
Important Information from Pavlus Travel
If anything tweaks your interest in this blog and you'd like to talk about a future vacation, please DO call us at 800-528-9300.
Definitely, if you have questions about specific pricing, brochures, savings, itineraries, dates of travel, accommodations, accessible options and so on, please contact us. Again, call us at 800-528-9300 or visit and "live chat" at Pavlus Travel's official agency Web site.
Note to Readers: Please do not use the reply section of this site to ask questions about potential vacation options. Instead, call the number above or visit the Pavlus Travel website. This blog site offers "basic, general information" about travel; it's not designed to provide specific pricing nor is it staffed by travel advisors. Any personal views expressed reflect the anecdotal perspective of the author — simply one opinion by a frequent traveler. The views expressed in the blog above should not substitute in any way for use of a professional travel advisor.