Last week, The Meandering Traveler looked at the "Best Ancient Sites in Rome," providing a snapshot look at six of our favorites. Now, in this follow-up piece, we're giving history buffs and archaeological fans 10 "More Top Ancient Roman Sites" to explore.
Keep reading as we also provide a few great ways to get to Rome — on two escorted tours and one ocean voyage. Let's head for the Eternal City!
(Photo above shows the Roman Forum, which was covered in part one of this two-part blog series about top ancient sites in Rome. Photo by Susan J. Young.)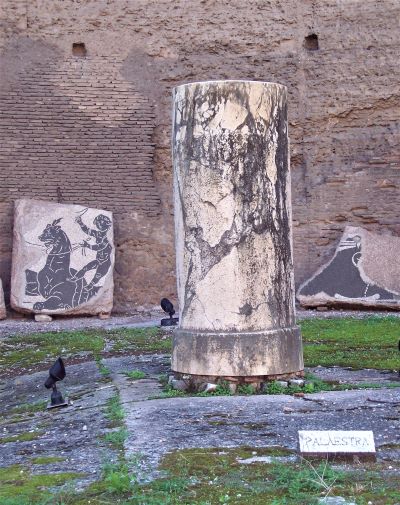 1. Top Ancient Roman Sites: Imperial Forum
Not to be confused with the Roman Forum, its more widely recognized "neighbor," the Imperial Forum or Fori Imperiali is actually comprised of five ancient public spaces.
Why was it built? Well, the ancient Romans wanted to ease the burden placed on the Roman Forum and decrease crowding there. At the same time, leaders wanted to accommodate the growing needs of Rome's burgeoning population.
On the timeline, these five squares were constructed between 46 B.C. and 113 A.D. by a succession of leaders – starting with Julius Caesar and continuing through Emperor Trajan.
Today, the best way to view the Imperial Forum is from the Via dei Fori Imperiali. More importantly, the site also has gorgeous night lighting, so we'd suggest an evening walk here.
Pretty soon, your mind will be conjuring up imagery of what might have been the glory of ancient Rome.
2. The Pantheon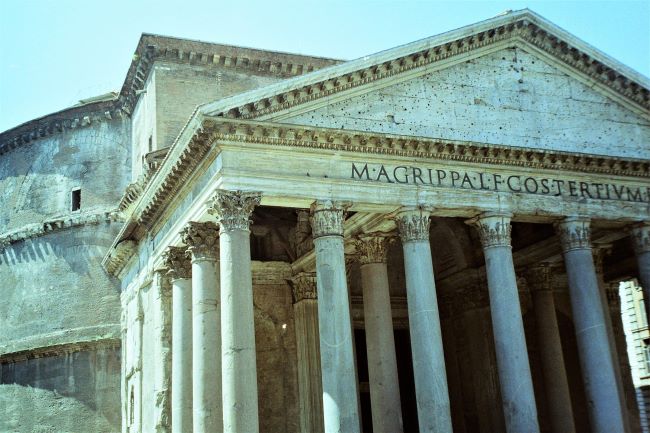 Certainly, many stellar Roman structures are found throughout the Roman capital city. One of our absolute favorites, though, is The Pantheon, a grandiose 2,000-year-old temple site and now a church.
The name Pantheon, for example, comes from the Greek words "pan" (translation: all) and "theos" (meaning "God"). Commissioned by Hadrian, this gorgeous structure was built atop Roman statesman Marcus Agrippa's original temple, which hailed from 25 B.C.
In 608 A.D., the Pantheon became a Christian church and was renamed Basilica di Santa Maria ad Martyres. But architecturally, it's essentially unchanged since its 125 B.C. completion.
In fact, the structure's design has sizably influenced western architecture.
Top Ancient Roman Sites: Pantheon Highlights
Top highlights, for instance, are its humongous bronze doors, the biggest, unsupported concrete dome in history, and a central oculus or circular opening atop that dome. As natural light streams through that oculus, visitors can admire the interior design and peruse regal tombs along the outer walls.
Heading inside, travelers, for instance, can gaze at the final resting spots of the artist Raphael, French writer and philosopher Voltaire, writer Victor Hugo, Swiss writer and philosopher Jean-Jacques Rousseau, French novelist and writer Emile Zola, and scientist Marie Curie, among many others.
Outside, the square fronting the Pantheon is home to many sidewalk cafes. We'd suggest picking one that appeals, then sip and savor while  enjoying more views of the ancient Roman site.
3. Trajan's Column
The magnificent Trajan's Column was erected by the Roman emperor himself in 113 A.D. The 131-foot-high column celebrates his two successful wars against the Dacians – today, they're inhabitants of present-day Romania.
Be sure to take time to really look up, down and around this elegant, marble column. First, it has fabulous bas-reliefs. Second, the decorative frieze winds around the column 25 times – more than 600 feet!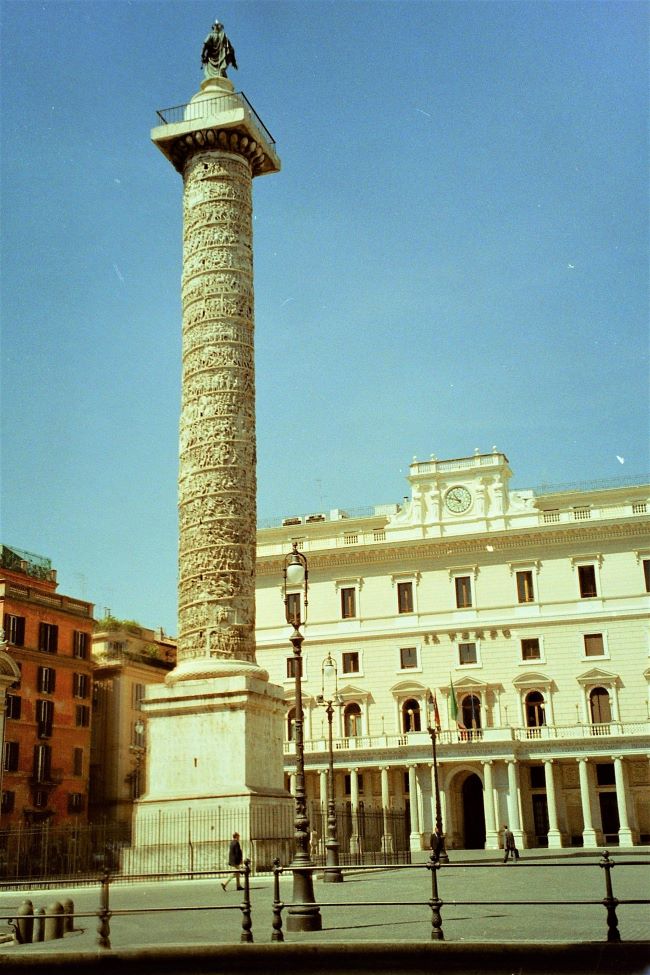 Third, these scenes reflect highlights of Trajan's Dacian campaigns (101-103 A.D. and 105-106 A.D.).
Originally, a statue of Trajan himself graced the top of the column. However, in 1587, Pope Sixtus commissioned a statue of St. Peter, which now occupies the column's pinnacle.
Interesting factoid? When Trajan died in 117 A.D., his ashes were kept in a golden urn in a chamber at the column's base. But they're no longer there.
4. Top Ancient Roman Sites: Trajan's Market
Built into the side of the Quirinal Hill (which was quarried for rock in building the famed Roman Forum), Trajan's Market is a fine example of Roman urban architecture.
Much in the way that shopping malls attract today's consumers, Trajan's Market had a similar draw for ancient Romans. It was the Roman equivalent of an ancient, multi-faceted commercial center – containing shops, depots, taverns, residential apartments and government buildings.
For free views of a large section of Trajan's Market, head for Via dei Fori Imperiali. But if you desire to actually enter Trajan's Market, here's how that can be done.
Start by entering the Museum of the Imperial Forum, as that museum is the only way to secure access to certain otherwise inaccessible market areas. Walking through the market, you'll get some sense of what life must have been like here in ancient times.
If you desire to visit, Trajan's Market is open daily from 9:30 a.m. to 7:30 p.m. (closed on Christmas and New Year's Day) with the last visitors admitted at 6:30 p.m. It's closed on Christmas and New Year's Day. Admission is 13 euros.
5. Circus Maximus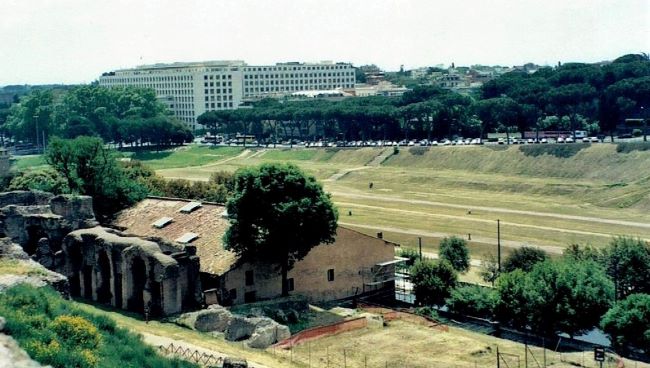 Nestled in the valley between the Palatine and Aventine hills, the U-shaped Circus Maximus or Circo Massimo was built around the 6th century B.C. by the order of Lucius Tarquinius Priscus, Rome's first Etruscan king.
Today, it takes a bit of imagination to envision what went on in this now grassy esplanade, but its sheer size helps. Circus Maximus, viewable from above atop Palatine Hill or on ground level simply by walking by, is a humongous 2,037 feet in length.
In addition, it's 387 feet in width and ancient Romans sat in seats on three sides. If it looks as though chariot races could be held here, the truth is that they absolutely were.
Popular Chariot Races
In its heyday, Circus Maximus's grandstands were brimming with 250,000 spectators cheering wildly at the horse and chariot races, athletic contests, and gladiator battles.
Putting that in perspective, that's many more spectators than could be accommodated in the nearby Colosseum, which The Meandering Traveler wrote about in part one of this two-part series about ancient Roman sites.
Circus Maximus was repeatedly revitalized and expanded through 12 centuries of Roman rule. The last chariot races were held in 549 A.D.
Today, you can enter for free, unless special events are under way. For instance, it remains a popular spot for concerts, festivals and other large gatherings.
6. Pyramid of Caius Cestius
One wouldn't typically expect a touch of Egypt in the heart of Rome. However, the imposing white Pyramid of Caius Cestius (Piramide di Caio Cestio) is exactly that.
Constructed from large blocks of Carrara marble, it was built in the 1st century B.C. during the last years of the Roman Republic as a mausoleum for Caius Cestius.
By the numbers, it's 118 feet high, and it took 330 days to build, according to its facade inscription.
By now you may be wondering, who was Caius Cestius? First, he was a wealthy praetor or senior Roman magistrate. Second, he'd spent time in Egypt. Third, he died in 12 B.C.
Due to its incongruity with the rest of Rome's architecture, it's a head turner when first spotted. It's also worth visiting. Yes, you can peek at the outside any time.
But to explore inside, you'll need to book a guided tour. We've learned that indoor guided tour tickets are available on the third and fourth Saturdays and Sundays monthly.
Tickets are 7.5 euros. One thing is for sure. The Pyramid of Caius Cestius is certainly one of the more offbeat ancient attractions in Rome.
7. Top Ancient Roman Sites: Baths of Caracalla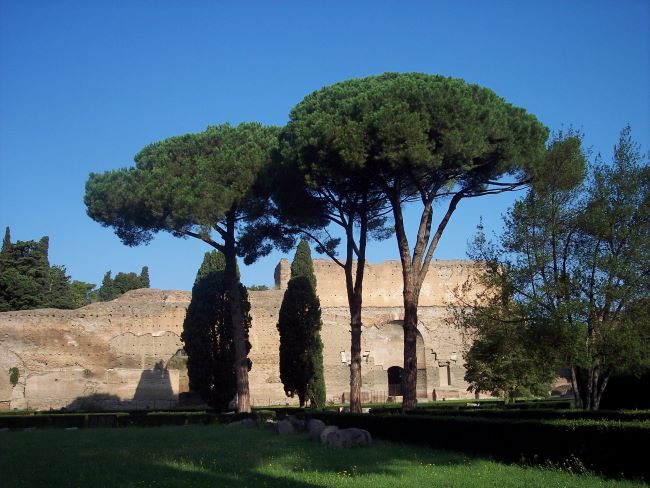 Just one mile from the Circus Maximus, travelers can walk amid the Baths of Caracalla or Terme di Caracalla. This site remains a symbolic memory of the Roman lifestyle that embraced thermal healing, relaxation and indulgence.
Built during the reigns of Septimius Severus and Caracalla, the baths were likely built between 211 or 212 A.D. and 216 and 217 A.D. Serving as an enormous bathhouse and the Roman baths of Emperor Caracalla, the site operated until 530 or so A.D.
Then disuse led to the baths' ruin. But the good news is that there's still a lot to see. The Meandering Traveler has visited here multiple times, and it's always a fascinating experience. For instance, check out the lovely mosaic flooring in the photo below.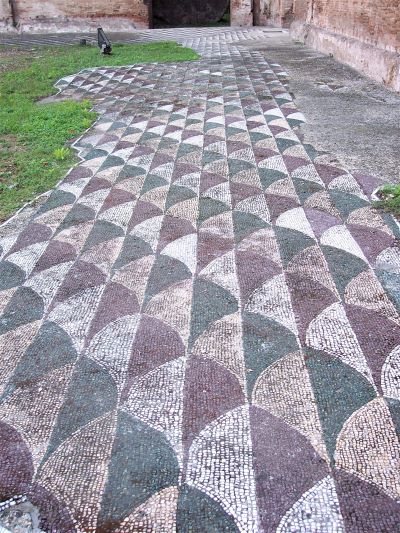 Perhaps one of the more interesting modern links is that the Baths of Caracalla served as the architectural inspiration for the original Pennsylvania Station in New York City, Chicago's Union Station and the Senate of Canada Building.
Even Larger Baths
But the Baths of Caracalla – while centrally located and easily explored – aren't ancient Rome's largest baths. In fact, they're second in size.
The largest ancient thermae are actually the Baths of Diocletian, also able to be viewed by visitors.  
8. Castel Sant Angelo
Another impressive Roman ruin is a building still in use today. Nestled along Rome's Tiber River, Castel Sant' Angelo dates from the second century A.D.
Emperor Hadrian ordered it built in 123 A.D. as a mausoleum for himself and his family. Today, it's a top tourism attraction.
Definitely take a stroll to the top of the structure. You'll be rewarded with incredible views over the Tiber and on to Vatican City and other parts of central Rome.
What's interesting is that it's always been more of an "active" building – not just a funerary monument but also a fortified outpost, prison, and even a splendid Renaissance residence where Michelangelo painted within its walls.
One highlight? Look for sumptuous, frescoed rooms.
9. Domus Aurea or Nero's Golden House
For those who've seen many of the more familiar Roman sites in the Eternal city, another option that they may have not seen is Domus Aurea, better known as Nero's Golden House.
After Rome's catastrophic fire in 64 A.D., allegedly started by Nero himself, this structure opened as a ceremonial palace within the Oppian Hill area of Rome.
It was a humongous palatial complex with lots of grandeur touches – such as walls covered in gold and mother-of-pearl.
Over time it was abandoned and rediscovered accidentally in the 15th century after a young man fell through a split area of the hillside. He landed in a grotto filled with painted figures.
Michelangelo Explored It!
Many young artists subsequently used boards and ropes to lower themselves down into the space to check it out. Among those were Michelangelo and Raphael.
Excavations still continue. The site has had serious issues with humidity. That's resulted in its closure over the years. Currently, it's open Friday through Sunday between 9 a.m. and 5 p.m.
But visitors may only enter via a 75-minute-plus guided tour. Currently advance reservations must be made and tickets purchased at this official ticket site, as none are sold on site.
One totally cool tour element? Those on tour will receive virtual reality goggles, giving an authentic touch – as they gaze at how Nero's opulent Golden Palace looked during ancient times.
10. Top Ancient Roman Sites: Ostia Antica
Just 15 miles southwest of Rome, travelers can also check out Ostia Antica, another ancient Roman city that was also the port for ancient Rome.
Today, though, it's two miles inland from the sea – thanks to silting and sand build-up. Yet, it's fascinating to stroll the streets and see a complete ancient city, not just a few buildings or ruins.
Fabulous Vacations to Rome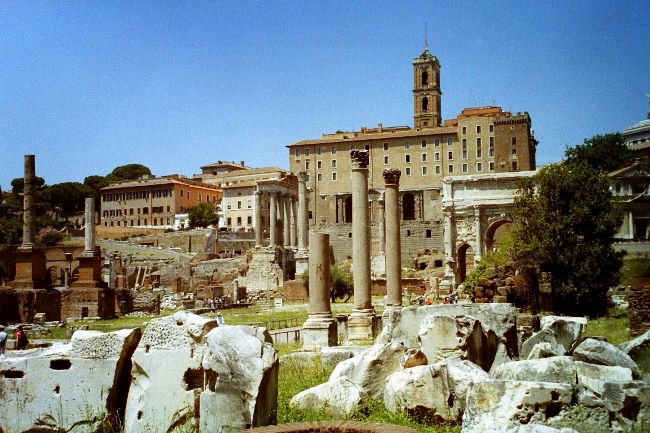 "For exploring the Eternal City's top ancient Roman sites, we'd suggest an independent Rome hotel stay, or alternatively, an escorted or hosted tour package or pre- or post-cruise tour," says Shelby Steudle, president, Pavlus Travel.
She adds: "The choices are almost endless, so chat with your personal travel planner to focus on options that fit your travel style, budget and personality."
The Meandering Traveler has outlined three of the many appealing journeys below.
Abercrombie & Kent
Our first featured option is Abercrombie & Kent's eight-day "Italian Treasures: Rome, Florence & Venice" itinerary in 2024. On this enticing journey, travelers will view legendary masterpieces, experience insider access to historic sites, savor amazing food and wine, and meet with artisans devoted to timeless traditions.
As for Rome, guests will spend three nights in the Eternal City. A&K's small-group tour will take guests to the Vatican Museums in the early morning hours. Plus, guests will view the Sistine Chapel with fewer crowds.
On the third day, guests will have a free afternoon in Rome. So, those who desire to set out independently on their own to view certain Rome historic sites have the gift of time to do that.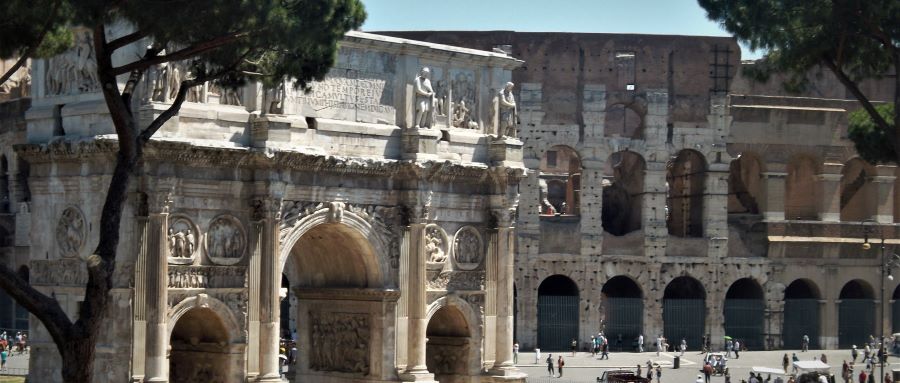 Fares start at $10,995 per person, double occupancy. The tour is limited to 18 guests.
Viking Ocean Voyage
Viking offers an eight-day "Journey to Antiquities" voyage between Rome (Civitavecchia) and Athens (Piraeus) on nine different departure dates in 2024, as well as others in 2025. So, what's the itinerary?
Ports of call include Naples and Messina (Sicily), Italy; Crete (Souda Bay), Greece; and Kusadasi (for Ephesus), Turkey. At press time, the 2024 fares began at $2,799 per person.
"This voyage begins or ends in Rome in one direction, so to thoroughly explore the ancient sites at leisure, we'd suggest guests book two or three nights pre- or post-cruise in the city," says Pavlus' Steudle. "Talk with your personal travel planner who can set that up and customize your journey including private car service or private tour options."
Tauck's Classic Italy
For an escorted tour, you might check out Tauck's 14-day "Classic Italy, Small Groups" tour, limited to a maximum of 24 guests. Think of this itinerary as a grand tour of Italy.
How so? During this trip, guests will enjoy a fully guided journey to Rome, Venice, the Tuscany countryside, Cinque Terre, Florence and the ancient Roman city of Pompeii.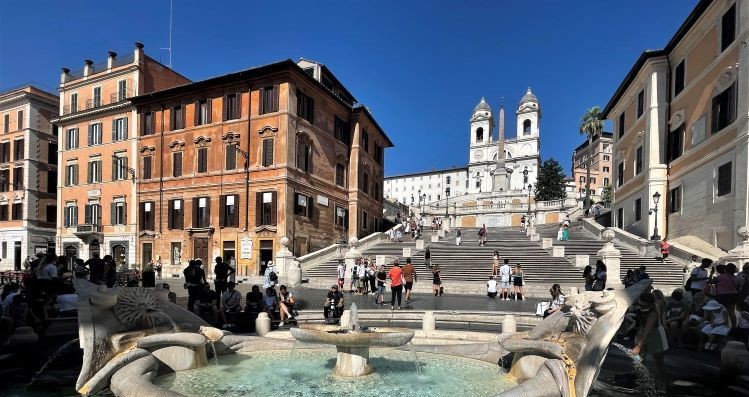 What's helpful is that this tour spends three nights in Rome, with guests staying at the W Rome. That's located on Via Liguria, near the Spanish Steps.
To book this tour, talk with an expert. Did you know that Pavlus Travel is the world's top seller of Tauck? It's true, assuring that you'll be dealing with a personal travel planner who knows the product inside and out.
Also, be sure to check out our recent blog from a frequent Rome visitor. She reveals tidbits for exploring the area around the Spanish Steps.
Escorted Tour and Free Time
Here's a bit more detail on the Tauck schedule in Rome. Day four of this escorted Tauck small group tour is aptly described as a "Day in Imperial Rome." Guests will set out on guided touring of many ancient Rome sites including the Roman Forum, Colosseum and the Circus Maximus.
In addition, guests will have the rest of the afternoon and evening for their own independent exploration. As a result, tour guests can view some of the other sites in this blog, or other ancient ruins mentioned in The Meandering Traveler's previous blog.
On day five, Tauck's guests also will enjoy escorted morning touring of St. Peter's Basilica and the Vatican, and then afterward have more free time to head out to explore Rome. That's before a Tauck after-hours exclusive visit to the treasures of the Vatican galleries and the Sistine Chapel.
Pricing in mid-October started at $9,990 per person, double occupancy. All prices in this story are subject to change, so chat with your personal travel planner about the latest options.
"Whether you head to Rome to see art, architecture, museums or incredible dining, there's much to see and explore," says Pavlus Travel's Steudle. So, contact your personal travel planner today to get great deals on 2024 or 2025 pricing.
Important Information from Pavlus Travel
This blog site offers "basic, general information" about travel; it's not designed to provide specific pricing nor is it staffed by travel advisors.
Any personal views expressed reflect the anecdotal perspective of the author — simply one opinion by a frequent traveler. The views expressed should not substitute in any way for use of a professional travel advisor. And that applies to either advice or booking of any vacation.
Also, please don't use the Reply Section below if you're asking for pricing, travel dates, accommodations, brochures or other specific requests. 
That said, we are most happy and eager to assist you. Here's how…
If anything does tweak your interest in the story and you'd like to talk about a future vacation, please DO call us at 800-528-9300.
Definitely, if you have questions about specific pricing, brochures, savings, itineraries, dates of travel, accommodations, accessible options and so on, please contact us. Again, call us at 800-528-9300 or visit and "live chat" at Pavlus Travel's official agency Web site.