Certainly, an escorted luxury tour is an easy-peasy way to travel, with an expert tour director guiding and facilitating all the touring action. But to "up" the vacation pampering with a more intimate touring approach, consider "small-group" escorted luxury tours with fewer guests. Abercrombie & Kent has many enticing options.
Thus, The Meandering Traveler is eager to unveil our anecdotal picks for the "Best Five A&K Small-Group Luxury Escorted Tours That We'd Love to Take!"
(An aerial view of the Sydney Harbor Bridge and Sydney Opera House is shown above. Photo copyrighted 2015 Abercrombie & Kent)
Small-Group Touring: A&K Luxury Tours 
"Travelers should definitely look at A&K's Luxury Small-Group Journeys, which are led by an A&K Resident Tour Director," says Shelby Steudle, president of Pavlus Travel. "These accommodate a maximum of 18 guests and feature A&K's exclusive insider-access moments."
Steudle also says that "guests will stay in the finest luxury hotels and enjoy a host of luxury amenities." Alternatively, for those with a sense of adventure, A&K's Marco Polo Journeys are limited-edition vacations with a maximum group size of 18 guests.
"The Marco Polo Journeys will take travelers to exclusive events and festivals across the globe, as well as give them a chance to explore more off-the-beaten-path destinations," says Pavlus' Steudle.
A totally separate option is A&K's Wings Over the World vacations. They're small-group journeys but with the added perk of private charter flights between destinations. These luxury tours are even more intimate — typically limited to between 11 and 17 guests, varying by itinerary.
What's a big perk? A&K's guests will skirt the airport crowds, and often depart and arrive at separate terminals from the commercial flights. Departures and arrivals are timed to work with the specific itinerary. The private charter flights are designed to make small-group travel a breeze.
1. Small-Group Journey: Ireland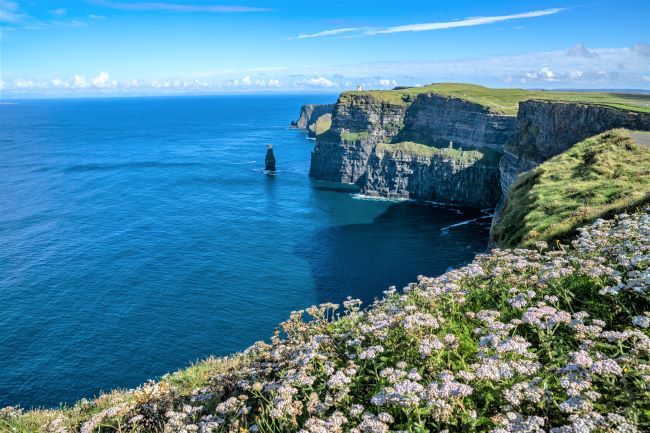 If you're thinking of a luxurious Ireland tour in 2024, we'd recommend A&K's nine-day "Ireland: Splendors of the Emerald Isle" tour. While this Small-Group Journey is more than a week, it's not super long. Thus, it's appealing for consumers still working full-time or those with limited vacation time.
Guests arrive in Dublin, where they're met by A&K and transferred to Anantara The Marker-Dublin Hotel, for a two-night stay and welcome dinner. On the next day, they'll enjoy a privately led exploration of Trinity College, founded in 1592 by Queen Elizabeth I. Tour goers will see the famous medieval Book of Kells, before more city touring. 
County Kilkenny
Heading south to County Kilkenny, guests will stay two nights at the country resort of Castlemartyr. Among the "immersive" touring highlights, travelers will visit a family-owned country pub to meet the owner and his family.
They'll also receive a hands-on introduction to "hurling." You might ask, "What's that?" Well, it's considered a national sport in Ireland, and it's rooted in ancient Gaelic origin.
Also, tour guests will listen to tales and music from a "seanchai" or traditional storyteller, before enjoying a hearty lunch and classic pub experience.
Design Your Day
The next day, also in County Kilkenny, guests have flexibility. They can choose one of A&K's "Design Your Day" activities, based on their own personal interests.
Later, the small tour group will dine together at Ballymaloe House for a savory Chef's Table experience.
Here are those "Design Your Day" options:
Sample classic Irish Whiskeys on a premium tour and tasting at Jameson's Old Midleton Distillery.
Play a round of golf or relax with a spa experience at the hotel.
Visit the Cobh Heritage Center to learn about the lives of those who headed to

America, and visit the English Market in Cork.
West Cork
As A&K's guests continue traveling through rugged West Cork, they'll meet a sixth-generation Irish storyteller "host." He'll accompany them on a ferry ride to Whiddy Island and then narrate the group's around-island tour. In addition, the tour will stop at a traditional Irish pub for lunch and a pint.
Back on the mainland, the tour will continue to Kenmare and on to Sheen Falls Lodge for a two-night stay. One scenic highlight is the drive through Killarney National Park en route to Killarney town. Guests will "ride like a local" in a traditional jaunting car for a close-up look at the park.
Next, they'll set out on the famed Ring of Kerry for a breathtaking coastal drive. This is definitely the spot for "oohing" and "aahing" at many rugged vistas and gorgeous bays. A stop will then be made for guests to browse local handicrafts at the Gap of Dunloe, a gorgeous valley between two mountain ranges.
Newmarket-on-Fergus 
At Newmarket-on-Fergus, tour guests will be treated to an A&K exclusive experience. First, they'll visit a traditional family dairy farm. Second, they'll learn about rural life from family members. And third, they'll join the family for a home-cooked farm lunch.
Moving on, the A&K tour will then visit the charmingly beautiful village of Adare. Afterward, guests will check into Dromoland Castle for a two-night stay. Next up is a visit to bustling Galway, gateway to western Ireland and ancient sites.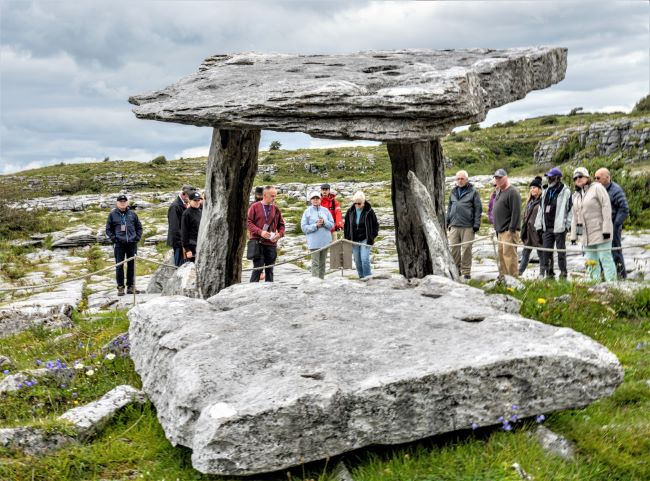 At small, coastal Clarinbridge, A&K plans a special tasting. Get your taste buds ready for a Guinness stout with fresh Galway Bay oysters.  Following lunch, the tour continues along the coast of County Clare.
Another trip highlight for many guests will be standing atop the soaring Cliffs of Moher as waves crash into rocks at their base.
A&K Luxury Tours: For More Information
To learn more about this itinerary and its many inclusions, check out A&K's "Ireland: The Splendors of the Emerald Isle" page.At press time, A&K was showing availability on many departures between June 2024 and October 2024. Pricing started from $8,649 per person, double occupancy.
"For any questions, be sure to talk with your expert personal travel planner and also inquire about any special promotions, added discounts or perks available," emphasizes Pavlus' Steudle.
2. Small-Group Luxury Journey: Spain and Portugal
The Iberian Peninsula's sun-kissed coastlines and landscapes await guests taking A&K's 14-day 'Spain and Portugal: A Journey Across Iberia" itinerary. This is a Luxury Small-Group Journey.
Beginning in Lisbon, Portugal, and ending in Barcelona, Spain, it's appealing for those who love European culture and heritage and desire a vacation longer than a week.
Since this is a highly robust itinerary, just click on this A&K link for complete itinerary details. That said, here are a few top highlights of this A&K Luxury Small-Group Journey.
Luxury Tours: Top Iberia Highlights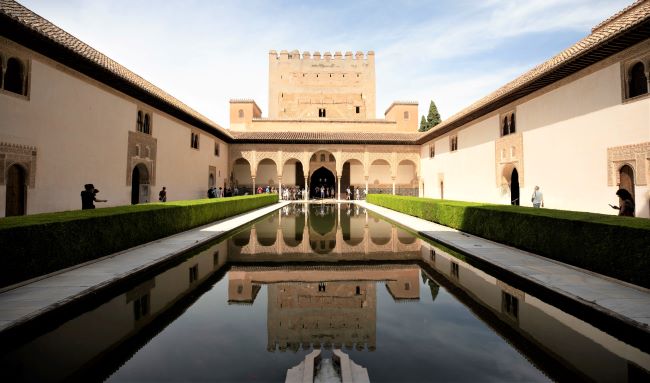 Among the many tour highlights:
Guests will experience two Gehry-designed architectural masterpieces; they'll explore the Guggenheim Museum Bilbao, Portugal and stay for two nights at the Hotel Marqués de Riscal.
In Seville, Spain, they'll enjoy an A&K-exclusive private dinner and a flamenco performance at a palace.
In Granada, Spain, they'll tour the Alhambra, a UNESCO World Heritage Site, famed for its historic Moorish architecture.
Travelers will roam the medieval streets of Cordoba's Jewish Quarter and admire the interior of the Spanish city's Grand Mosque.
They'll also head out on a Madrid tapas adventure, a true culinary treat.
A&K's guests will learn secrets for baking a Portuguese dessert specialty and sample their creation during a private, hands-on pastry-making workshop in Lisbon.
Pricing and Porto Extension
A&K offers many 2024 departures for its 14-day 'Spain and Portugal: A Journey Across Iberia" itinerary. Guests can travel between late May and October. At press time, pricing began at $13,795 per person, double occupancy.
If guests desire an even longer vacation, A&K also offers a four-day Porto, Portugal, pre-tour extension. At press time, pricing for that extension started at $3,795 per person, double occupancy.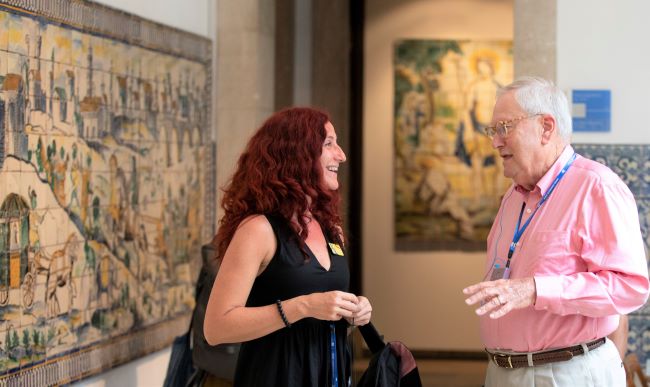 3. Marco Polo Journey: Namibia