For luxury travelers who can't wait for their next long cruise, we have some likely happy breaking news this week. Crystal just unveiled five new Grand Journeys in 2025. With these new, immersive global itineraries — spanning 40 to 70 nights — guests can expect prolonged visits to destinations and many overnight port calls.
And thanks to Crystal's 2022 purchase by A&K Group, guests will also have new options for overland experiences designed by sister brand Abercrombie & Kent.
Guests booking these new Grand Journeys will set sail on either the 740-passenger Crystal Serenity or the 606-passenger Crystal Symphony. Both ships recently returned to global cruising after a multimillion-dollar revitalization.
The Meandering Traveler sailed on Crystal Serenity, for example, in August 2023. Our "take" was that the vessel looked fresh and had many new features, yet familiar favorite spaces too.
For instance, the ship has several new suite categories. Plus, the Umi Uma by Nobu Matsuhisa Restaurant and Sushi Bar is back and better than ever!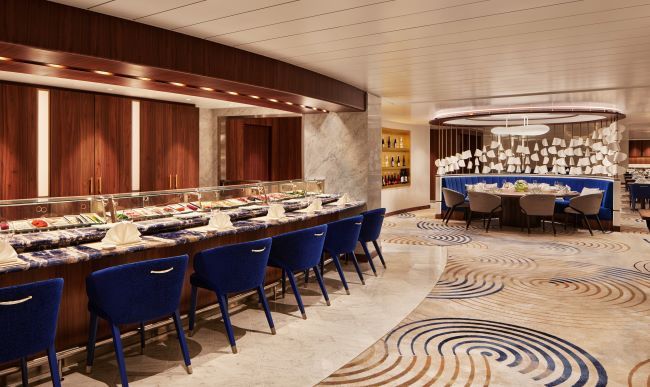 On both Crystal oceangoing ships, guests will find a high space-to-guest ratio, reduced passenger capacity (compared with pre-2022) and nearly one staff member per guest.
New Grand Voyages: An Impressive Lineup
"We're thrilled to announce an impressive lineup of Grand Journeys for 2025," says Cristina Levis, CEO of A&K Travel Group. "These extended itineraries offer exclusive opportunities for immersion in some of the world's most unique and sought-after destinations."
At press time, the line had created a 2025 Grand Journeys website page to describe the itineraries in more detail. If you are interested in any of these new Grand Journeys or have questions, though, it's a good idea to chat with your personal travel planner. 
Here's a snapshot look at these new Grand Journeys!
1. New Grand Journeys: 70 Nights Roundtrip from Mumbai

On January 7, 2025, Crystal Symphony will set sail on a 70-night roundtrip Grand Journey from Mumbai, India. Covering a wide swath of Asia, the ship will sail to 32 destinations in 15 countries.
Guests will have overnight stays in Bangkok, Thailand; Ho Chi Minh City, Vietnam; and Tokyo, Japan, for instance. In addition, they'll gaze at the eco-beauty of Vietnam's Ha Long Bay and explore culture and heritage in South Korea and Japan.
Another port visited is at Brunei, a tiny nation on the island of Borneo, home to beaches and biodiverse rainforests. One sightseeing highlight at Bandar Seri Begawan, Brunei's capital? That's the opulent Jame'Asr Hassanil Bolkiah Mosque, sporting 29 golden domes.
Not far from the capital city is the Istana Nurul Iman palace, home to Brunei's ruling sultan. Did you know that it's several times larger than the Palace of Versailles outside Paris or Buckingham Palace in London? That's true, and the Guinness Book of Records has recognized it as the world's largest residence for a head of state. 
Here's the complete Grand Journey itinerary. At press time, pricing for this two-month-plus-long journey roundtrip from Mumbai, India, started at $42,400 per person, double occupancy.
2. Asian Extravaganza: Roundtrip from Singapore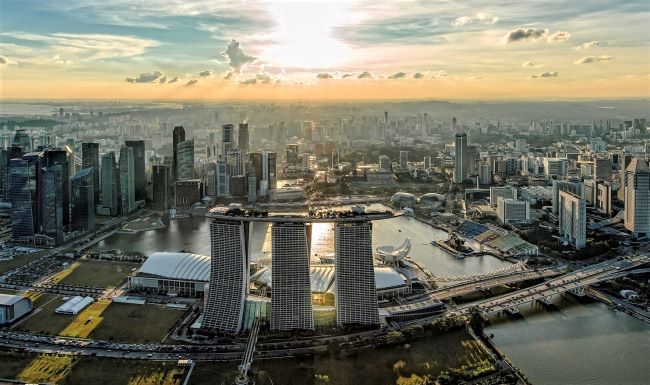 On January 18, 2025, Crystal Symphony will set sail on a 47-night Grand Journey roundtrip from Singapore.
From Taiwan to Thailand, from Vietnam to Hong Kong and Japan, the itinerary will give guests a lineup of enticing Asian destinations. Most notably, the ship will overnight in such exotic ports as Bangkok, Ho Chi Minh City, Singapore and Shanghai, China.
Here's the itinerary line-up and more information about this Grand Journey in Asia. At press time, pricing started at $30,700 per person, double occupany.
3. New Grand Journeys: Brazil to India
On March 5, 2025, Crystal Serenity will begin a 44-night Grand Journey from Rio de Janeiro, Brazil, to Mumbai, India.
With a colorful start, this voyage allows guests to immerse themselves in the rhythms of Rio's famous Carnival. Crystal's passengers will enjoy a private Carnival event before the ship heads out for plenty of serene sea days.
Heading across the Atlantic Ocean, the ship will call at St. Helena, one of Earth's most remote places. Guests can expect to see dramatic cliffs and lush landscapes. This isolated isle also boasts a rich maritime heritage.
St. Helena's top claim to to fame? In 2015 following the French defeat at the Battle of Waterloo, the British exiled Napoleon Bonaparte to this island; he died on St. Helena in 1821.
One popular activity for cruise guests is delving into Napoleon's island lifestyle by touring Longwood House. Eco-minded guests might instead head out hiking on local trails, go scuba diving or look for birds and wildlife.
Continuing eastward across the Atlantic, this Grand Journey will transport cruisers to Namibia, in southwestern Africa. There, Crystal Serenity will overnight in picturesque Walvis Bay. One wonderful perk? Guests will be treated to a concert in the Namibian desert.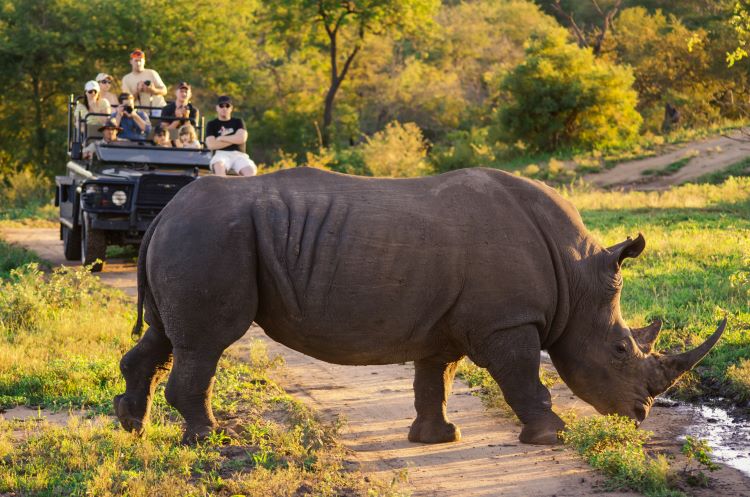 Then, it's on to Cape Town, South Africa; Zanzibar and Mombasa, Tanzania; the Seychelles; and the Maldives. After a call at Sri Lanka, the voyage will end in India.
For more itinerary details, visit Crystal's Grand Journeys website page. At press time, cruise fares for this Brazil-to-India voyage began at $27,800 per person, double occupancy.
4. A Robust Voyage: Africa to the Mediterranean 
Setting sail on March 20, 2025, Crystal Serenity will operate an enticing, 51-night "Grand Journey from Cape Town, South Africa, to Barcelona, Spain.
The itinerary includes calls in South Africa, Tanzania, the Seychelles, the Maldives, India (including a Mumbai overnight), the Middle East and beyond.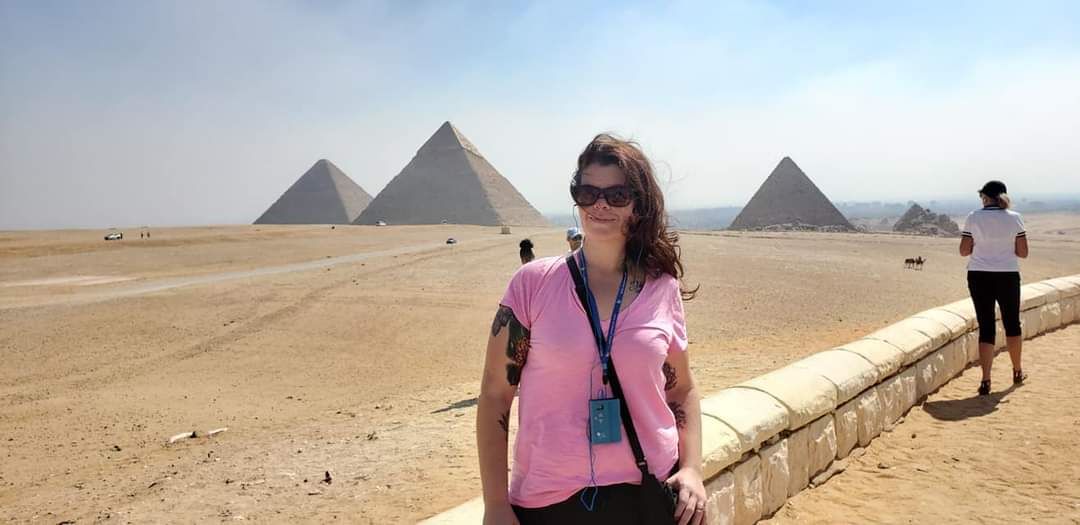 Guests will also have the opportunity to visit the ancient wonders of Petra in Jordan and the Great Pyramids of Egypt. Then, Crystal Serenity will head to Athens, Greece; Sicily; Italy's coastline and, ultimately, Spain. Here's the full itinerary.
5. New Grand Journeys: Stockholm to Liverpool
For travelers seeking an in-depth vacation in Northern Europe, Crystal Serenity will sail a 40-night Grand Journey from Stockholm, Sweden, to Liverpool, U.K., on July 29, 2025. It's a great opportunity to experience the northern tier's "long white nights."
Guests will spend an overnight in Stockholm, before visiting medieval Tallinn, Estonia; the fairytale-like town of Visby on Sweden's Gotland island; and Riga, Latvia's capital city.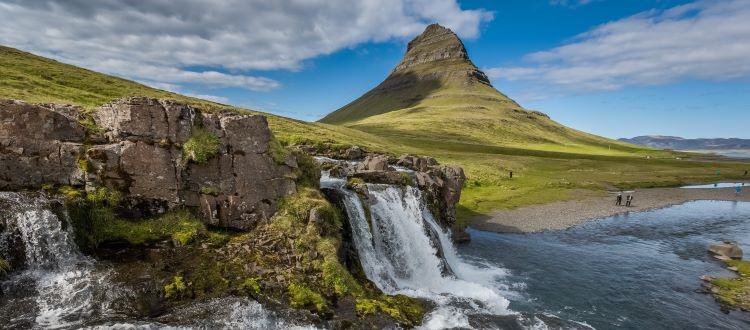 They'll also visit Copenhagen, the capital of Denmark, and Kristiansand, the most southerly city in Norway. Crystal Serenity will then sail for Iceland and Norway's iconic North Cape.
After an overnight in Amsterdam, Netherlands, guests will experience the coastal charm of England before this journey ends in the Beatles' hometown, Liverpool, England. At press time, cruise fares began at $31,300 per person, double occupancy.
Check out Crystal's website page about this Stockholm-to-Liverpool Grand Journey to dig further into the itinerary. Any questions? Contact your personal travel planner for all the details and also learn about any unadvertised discounts or promotions.
Guest Benefits for Grand Journeys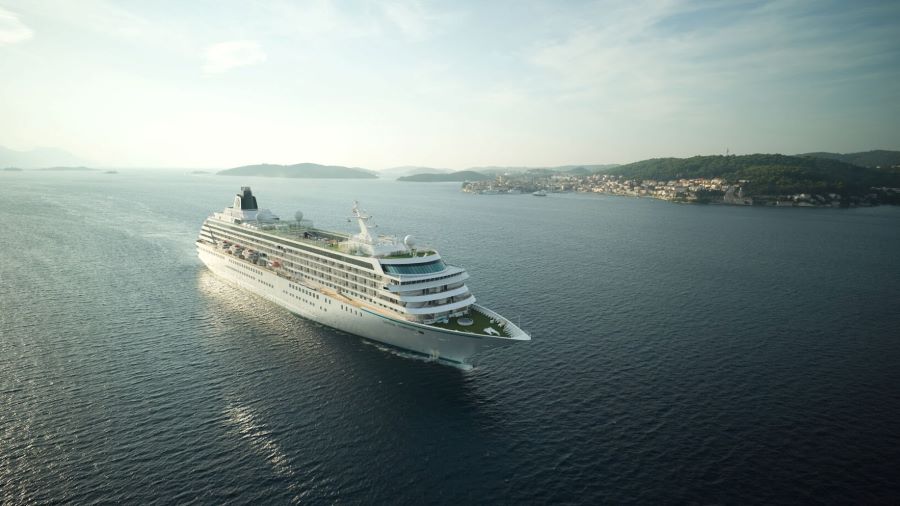 On any Grand Journey, Crystal's guests will receive a highly inclusive, ultra-luxury cruise, plus unique shore experiences designed by Abercrombie & Kent.
"But if travelers book one of Crystal's new Grand Voyages for 2025, they'll discover a host of other valuable benefits too," says Shelby Steudle, president, Pavlus Travel. "Among them are a business-class airfare allowance or credit for the first two guests; two A&K one-day experiences throughout the sailing; an up to $1,500 "As You Wish" credit; and private transfers."
But there's more! Guests also will receive complimentary laundry service and a complimentary first visit for an onboard medical consultation. In addition, Crystal Society members receive 5 percent "early bird savings," if the voyage is booked by January 12, 2024, or 2.5 percent savings for bookings after that date.
Be sure to check out the lineup of new, lengthier 2025 voyages on Crystal's Grand Journeys website page.  Then, contact your travel advisor for questions and booking.
Pavlus' Steudle also says that "our agency also offers unadvertised discounts on Crystal voyages, so be sure to contact us for the best price and great service. 
This blog site offers "basic, general information" about travel. It's not staffed by travel advisors.
Any personal views expressed reflect the anecdotal perspective of the author — simply one opinion by a frequent traveler. The views expressed should not substitute in any way for use of a professional travel advisor. And that applies to either advice or booking of any vacation.
Also, please don't use the Reply Section below if you're asking for pricing, travel dates, accommodations, brochures or other specific requests. 
That said, we are most happy and eager to assist you. Here's how…
If anything does tweak your interest in the story and you'd like to talk about a future vacation, please DO call us at800-528-9300.
Definitely, if you have questions about specific pricing, brochures, savings, itineraries, dates of travel, accommodations, accessible options and so on, please contact us. Again, call us at 800-528-9300 or visit and "live chat" at Pavlus Travel's official agency Web site.