Growing up as a "military brat" who moved all over the world, Stephanie Potter says, "I came by my passion for travel naturally." Today, this expert travel advisor for Pavlus Travel loves cruising the globe, diving into "foodie" pursuits, taking Tauck inclusive tours and exploring such destinations as Germany and New Zealand.
That said, "at 17, I was planning on following in my dad's U.S. Air Force boots, but then found myself at a presentation for a travel trade school. I learned that I could travel the world, wear cuter shoes and not have to run or get yelled at. It was love at first PowerPoint for me and I ended up breaking my dad's heart."
(Shown in the photo above are Stephanie Potter and her father, retired United States Air Force Master Sergeant Dave Dale. Photo by Stephanie Potter.)
After some 28 years in the travel industry, though, she's still in love with the career she chose as a teenager. Fortunately, her dad's initial disappointment at his daughter not following in his military footsteps has faded too. "The good news is that dad came around eventually and now even travels with me," she tells The Meandering Traveler.
Today, Potter is a skilled, personal travel planner, the first ever hired to work "remotely" by Pavlus Travel in 2021. Now, a three-year Pavlus veteran, she works from her home office in Boise, ID. In fact, earlier this year, the agency shifted its entire operation to a fully remote business model as the world has evolved. The agency's skilled personal travel planners now operate throughout the U.S.
Expert Travel Advisor: Cruising the Globe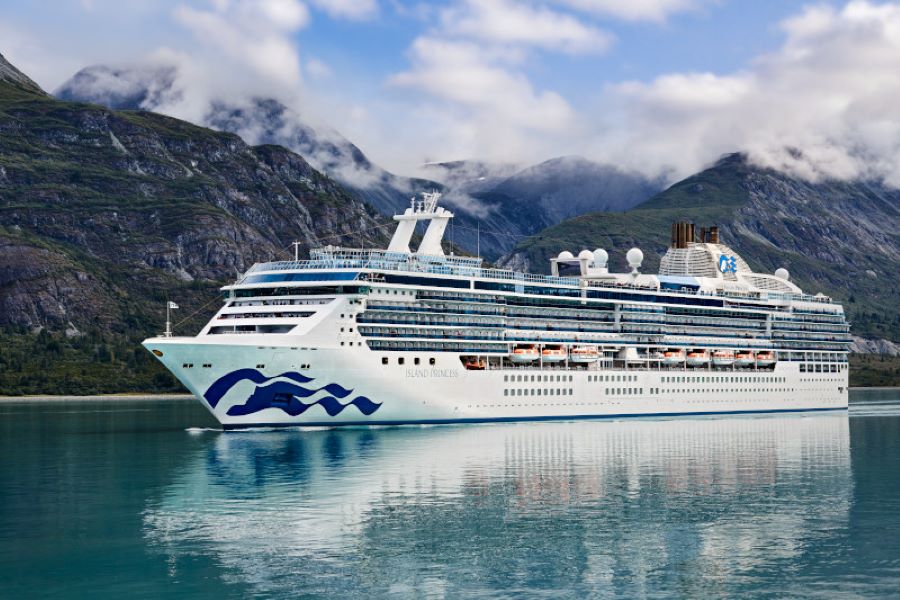 "I absolutely love cruising," says Potter, who's cruised with Princess Cruises to Alaska and Mexico; Hurtigruten along the coast of Norway; Azamara Cruises within the Greek Isles region and Turkey; and Regent Seven Seas Cruises in the Caribbean and to Central America. She also sailed along a European river on Tauck's Blue Danube river cruise.
In addition, she has walked aboard many other ships of those and other lines to "inspect" them. She's looking for what guests will experience for accommodations, dining, a spa, pool and so on.
What's most important to her personally while cruising? "No matter what travel supplier I cruise with, one of the most important things is having a private balcony," she says. "So, then I can see the water while enjoying my morning coffee. Nothing is more relaxing than that to me."
Making a Good Match
As the first virtual travel planner new hire for Pavlus Travel, Potter began working for the agency in July 2021. "In the middle of the COVID-19 pandemic, we took a gamble on each other," she says.
It's paid off for both, as Potter is a great match for the agency's approach to providing the best deal with top service for clients. Currently, Potter assists luxury clients with creating fantastic vacations. She specializes in such high-quality brands as Tauck, Viking and Oceania Cruises.
"Tauck takes all the worry out of travel," says Potter. "They think of everything and have it included. They always exceed my expectations."
Tauck: The French Riviera
In April, Potter and a friend will travel with Tauck on the "A Week In The French Riviera, Provence and Paris" escorted tour. This France journey highlights the back roads of Provence, includes a ride on a French "bullet train" and exclusive specialty dining opportunities."
"I'm especially looking forward to this trip because this will be the first time my friend has been to Europe," explains Potter. "To have the opportunity to see this for the first time through her eyes is going to be quite the treat. And it's icing on the cake to know that Tauck will take care of all details to create a fabulous experience."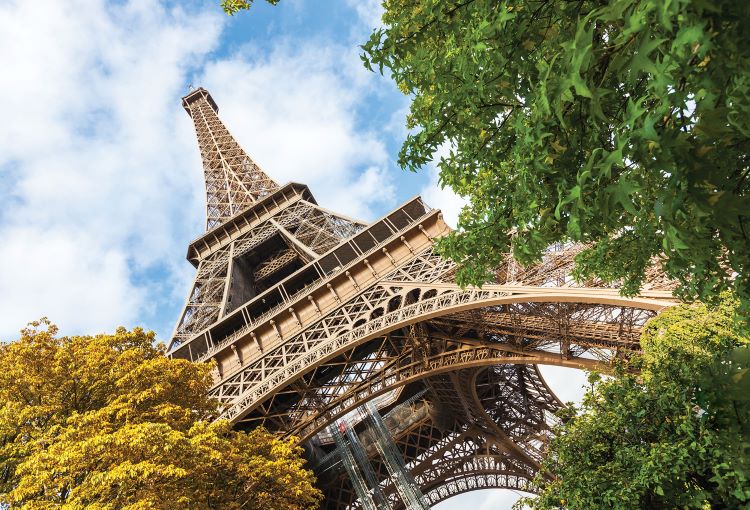 Readers can click on the link above to see the full itinerary for this Tauck journey through France. At press time, that escorted tour started at $5,990 per person, double occupancy. On select departure dates, guests also can save $200 on the single room price; talk to your personal travel planner for details.
Added perks? For a Tauck booking, Pavlus Travel also gives its clients either a $150 gift card per person or a cash-back credit that can be applied to airfare booked through the agency.
Viking: Southeast Asia
When it comes to Viking, Potter believes that this line provides an excellent educational opportunity. She also likes its "amazing promotional pricing." In particular, she's intrigued by "Viking's Magnificent Mekong" river cruise, a 15-day journey through Southeast Asia from Hanoi, Vietnam.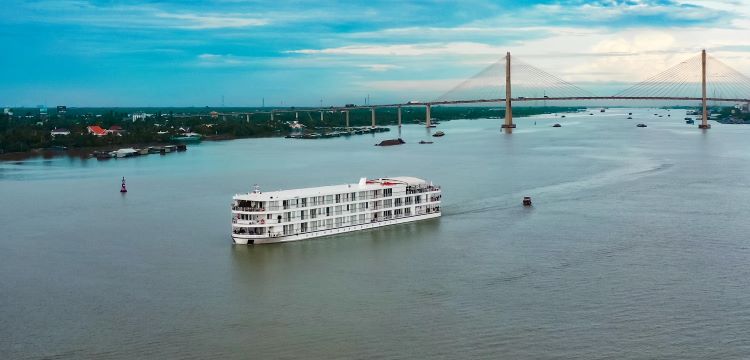 "Seeing this part of the world from the water offers a unique view and understanding of how the locals live," believes Potter. "Since Viking is the 'thinking persons' cruise, they provide inspiration and insight to the destinations before you even leave your home. There is so much history in Vietnam and Cambodia that I am excited to learn about.
"With Viking's onboard lectures and local cuisine elements, I can't think of a better way to delve into a foreign culture," she stresses. "This itinerary also takes guests to small rural villages as well as bustling cities. And, on a river cruise, you don't have to pack and unpack every day."
At press time, Viking's fares started at $7,499 per person, double occupancy. An added bonus for those booking through Potter or another Pavlus Travel personal travel planner is a $200 per person voucher and $300 per person onboard credit.
Oceania: The Foodies' Cruise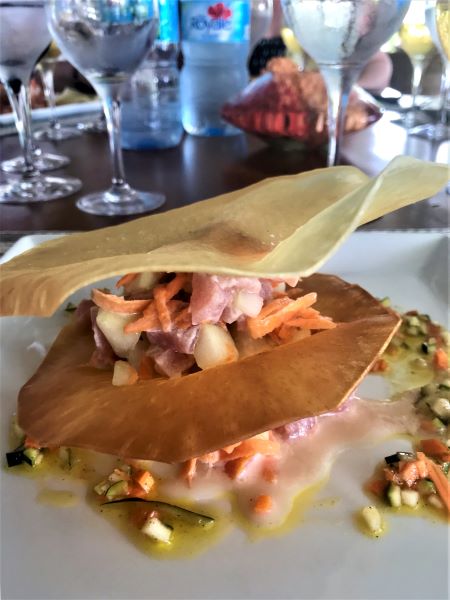 As for Oceania Cruises, Potter says: "It's the foodies' cruise line. How can you go wrong?"  As a self-proclaimed "foodie," she's eager to see what Oceania has going on in their galleys (onboard kitchens) lately, given the many impressive culinary awards the line has received.
Drawing her personal interest is Oceania's 10-day "Icelandic Revelation." In Idaho, where Potter lives, "hot springs are very popular and my husband and I visit several different ones during the year. So, Iceland's famous Blue Lagoon has been a bucket-list destination for us."
Click on the link above for the full itinerary. At press time, fares started at $3,899 per person, double occupancy. Potter suggests chatting with your personal travel planner about all the accommodations options and to ask about any Pavlus added-value perk.
Expert Travel Advisor: Favorite Destinations
When asked to name her favorite travel destinations, Potter says "Germany and New Zealand." Why Germany? "I've been going to Oktoberfest since I was a kid," she stresses. "Every time I go back, I have that amazing welcome feeling."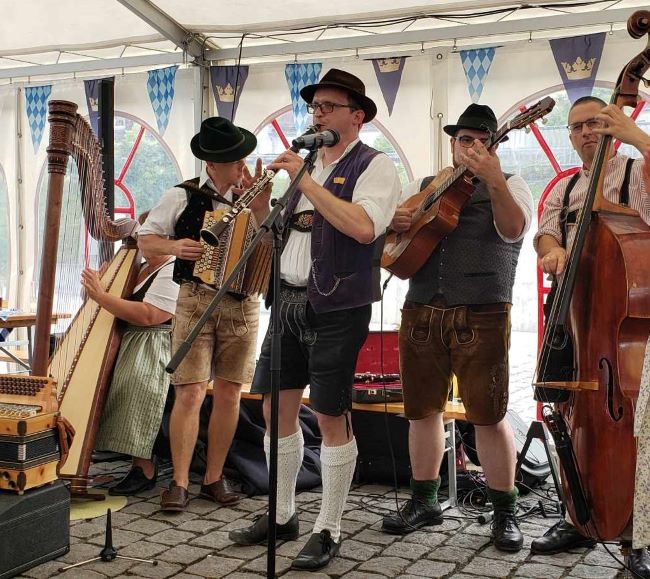 Potter views New Zealand as a stunningly gorgeous country. "But often, people consider it for a one- or two-day add-on when they're going to Australia," she acknowledges, but she believes that's a "missed opportunity. I recommend this country be the focal point instead of an afterthought."
As for her favorite style of vacation, she says that depends on the destination and what person you are traveling with. "Traveling with my husband to Mexico, I am very content with a drink in one hand and a book in the other — just lazily enjoying the sun and sea."
That said, "I guess the perfect trip for me would be a combination of the tourist sights, locals, history, scenery and learning something new," Potter says. "I don't need to see every castle built in a country or want to spend days on end in a bus. I like a little bit of everything."
Expert Travel Advisor: Foreign Travel Tale
Sometimes, a trip can provide a valuable learning experience, Potter reveals. While in Dublin for her honeymoon, Potter's husband Ron Sharrah — who is 6'10″ tall —  was driving a tiny European car. "I was the navigator and despite being a travel 'expert,' we were hopelessly lost and going in circles," she says.
As tensions rose within the tiny vehicle, "I had the bright idea to try and connect my phone's Internet to the city bus we were driving next to," she says. "So, I was able to pinpoint where we needed to go. It's a little thing, but in the moment, it felt like we were in 'The Amazing Race' and I had solved the puzzle to win the challenge."
Lesson learned! "After that experience, we now always travel with a physical atlas if we are driving in unfamiliar territory," she stresses.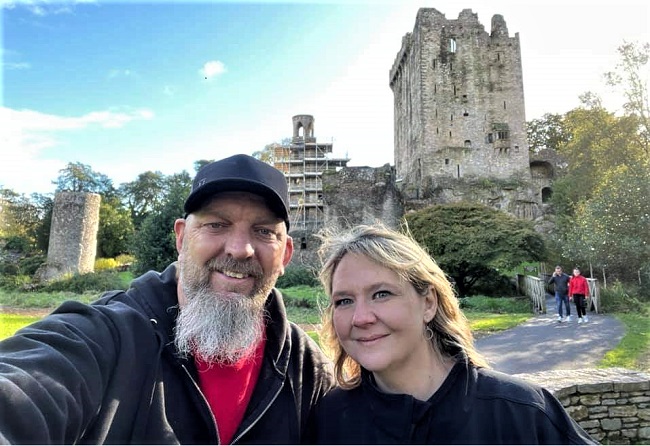 A Career in Travel
Beginning her travel career in the airline industry, Potter attended the International Air Academy in Vancouver, WA, in 1995. From there, she worked for Southwest and Continental Airlines between 1996 and 1999.
Earning an associate degree in tourism, Potter then moved into the travel agency sector. She worked for two different leisure travel agencies, became skilled at corporate travel planning, and from 2016 to 2021, was a corporate agent for "white glove VIP accounts."
Arriving at Pavlus Travel in 2021, she's now a certified specialist for Alaska, Singapore, France and San Juan, Puerto Rico. Most importantly, she specializes in luxury cruises, luxury tours and challenging air itineraries across the globe.
Expert Travel Advisor: Solving Air Challenges 
For instance, she recently booked a Tauck trip for a guest and the options on flights were a huge challenge. "My guest did not want to have multiple connections on the return, or to fly out at 6 a.m. on an international flight," she says. "But these were the only options available in the market at the time."
Creating a solution, Potter "found that if we broke up the flights and forced an overnight stay in a major city, we not only saved enough money on the airfare to cover the cost of the hotel, but we also found a schedule that made for a much more comfortable travel day. Sometimes looking at a situation out of the box is the best way to find the right fit for a guest."
Personal Tidbit
In terms of her home life, "I'm married to my gentle giant, have four kids of my own and two bonus girls," she says. "My two boys are both in the U.S. Navy and I'm currently happily overrun by teenage girls at home."
She also has two grandchildren, whom she calls "the lights of my life." While they live across the country, "thank goodness for video chat," Potter tells us.
In her free time, Potter enjoys cooking, gardening, playing cards, watching crime documentaries, camping, travel shows, whitewater rafting and hot springs. Of course, she also says she truly enjoys planning her next trip!
She's also part of a dinner group with friends. "We go to a different house once a month and cook food from a different country to share among the group."
So, for an Ireland night, she made colcannon and on Spanish night, croquettes. She brought a tasty curry lamb dish for India night, and when Thailand was the focus, she made larb gai and sticky rice.
Parting Thoughts 
More than anything, "I love talking to people who are passionate about something," she acknowledges. "Travel affords a great opportunity to really connect with people. I love hearing about the adventures and learning new things about so many cultures."
She's not alone in that regard. Here are links to two other blogs about other Pavlus personal travel planners and their favorite travel tales and activities. Check out The Meandering Traveler's profiles for Donna Fontenot and Lauren Riesenberger.
Expert Travel Advisor: Tips for Travelers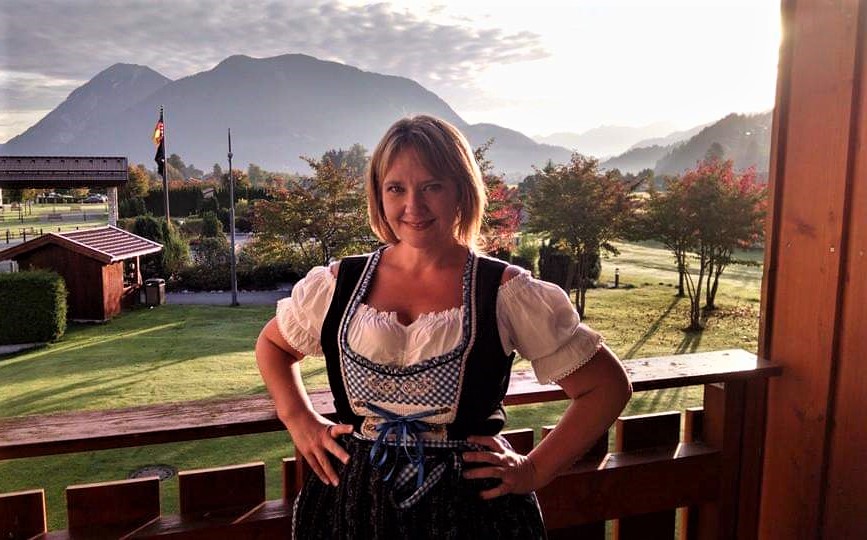 As for tips for clients and other travelers, Potter says she likes to learn a few words in the native language of the country she's visiting. "Even if I know that English is widely known and spoken, I try and show my appreciation and respect to the locals.
"Simple words like 'hello,' 'thank you,' 'yes,' 'no,' 'beautiful' and, of course, 'bathroom' can really go a long way with opening up the lines of communication," Potter believes.
She continues: "I truly can't think of anything better when traveling then chatting with 'a local' and getting a firsthand account of what their life is like."
Another travel tip is to "take screenshots," stresses Potter. "You may not have reliable Internet everywhere you go. Having a picture in your phone of a confirmation, phone number or hotel address can be a life saver."
As she approaches her third decade of travel employment, she says this about serving Pavlus Travel's clients: "I'm grateful for the opportunity to work for a wonderful company that gives me the opportunity every day to do what I love."
This blog site offers "basic, general information" about travel. It's not staffed by travel advisors.
Any personal views expressed reflect the anecdotal perspective of the author — simply one opinion by a frequent traveler. The views expressed should not substitute in any way for use of a professional travel advisor. And that applies to either advice or booking of any vacation.
Also, please don't use the Reply Section below if you're asking for pricing, travel dates, accommodations, brochures or other specific requests. 
That said, we are most happy and eager to assist you. Here's how…
If anything does tweak your interest in the story and you'd like to talk about a future vacation, please DO call us at 800-528-9300.
Definitely, if you have questions about specific pricing, brochures, savings, itineraries, dates of travel, accommodations, accessible options and so on, please contact us. Again, call us at 800-528-9300 or visit and "live chat" at Pavlus Travel's official agency Web site.