In a "reveal" at the Chantiers de L'Atlantique shipyard in Saint-Nazaire, France, Celebrity Cruises announced the name of its fifth new Edge Series ship — Celebrity Xcel! The new ship will debut in November 2025.
Executives from both Royal Caribbean Group, parent company of Celebrity Cruises, and the shipyard announced the new name as the first piece of steel was cut for the new ship. Jason Liberty, CEO, Carnival Corporation (shown at far left in the above photo by Celebrity Cruises) participated in the ceremony.
"The Edge Series has shattered preconceived notions of cruising," says Laura Hodges Bethge, Celebrity's president and CEO. "I am thrilled to announce our next bold step as a brand with Celebrity Xcel. True to her name, this next ship will 'Xcel' beyond her sister ships with entirely new experiences, yet to be revealed. But that will change the game all over again."
Celebrity Xcel: Winter Homeport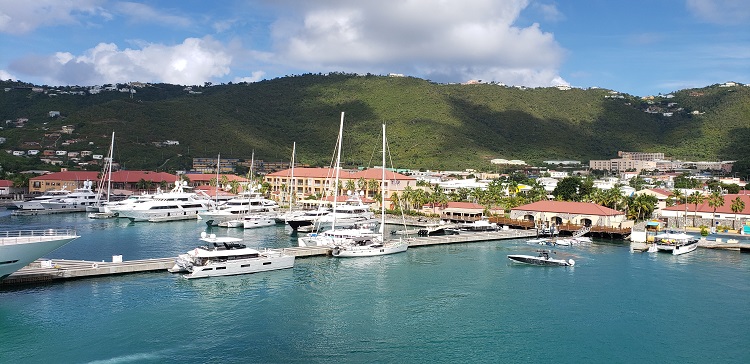 So, once the new Celebrity Xcel launches in November 2025, where will it sail? Let's just say "close to home" for many Americans. The ship will operate an inaugural winter season from Port Everglades (Greater Fort Lauderdale, FL).
Seven-night itineraries will alternate between the Bahamas, Mexico and the Cayman Islands, plus Puerto Plata, Dominican Republic; St. Thomas, U.S.V.I.; and St. Maarten. Guests can now book those voyages, get a great deal, and enjoy great service. Just talk to your personal travel advisor!
Coincidentally, The Meandering Traveler and Pavlus Travel team members soon will sail on the new sister Edge Series ship, Celebrity Ascent, debuting in a few weeks. Look for our report here with tips and tidbits for readers about that fourth Edge Series vessel.
Onboard Experiences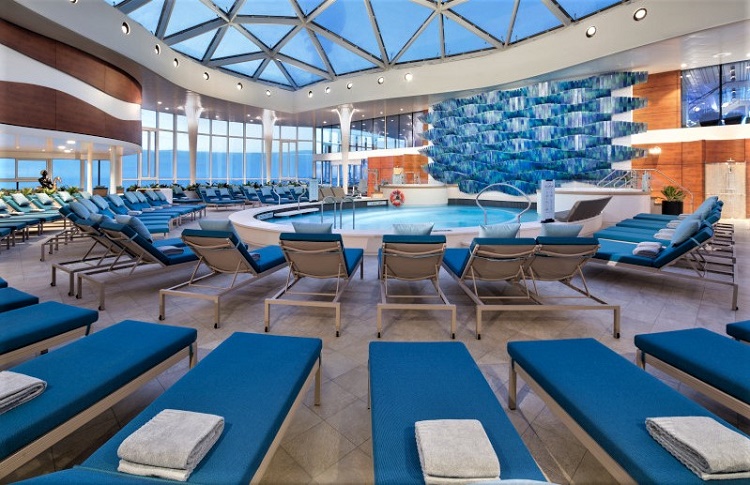 Celebrity Xcel will connect guests to the breathtaking world around them like never before. The onboard experiences on these Edge Series ships are unique. Here's a sampling:
The Retreat, an exclusive resort-within-a-resort area for suite guests, highlighted by a two-story sundeck;
Diverse accommodations from modern two-story villas with private plunge pools to staterooms with infinite verandas;
An expanded Rooftop Garden and gorgeous Resort Deck featuring unique cantilevered float pools;
The multi-level, multi-terraced Sunset Bar aft;
A Daniel Boulud fine-dining restaurant at sea;
Live entertainment and activities galore;
A boldly redesigned Grand Plaza spanning three decks, creating an airy and open indoor space; and
The return of the Magic Carpet, an engineering feat soaring cantilevered above the sea, offering guests uninterrupted vistas while sipping cocktails or having dinner.
Desire to read about Celebrity Beyond, another Edge Series ship introduced in 2022? If so, check out our Founder's Blog by Craig Pavlus with personal insight.
For general information on Celebrity Cruises, visit www.celebrity.com. To explore itineraries, accommodations, shore excursions and pricing options, give your personal travel planner a shout-out. And enjoy an "Xcel-lent" vacation.
This blog site offers "basic, general information" about travel. It's not staffed by travel advisors.
Any personal views expressed reflect the anecdotal perspective of the author — simply one opinion by a frequent traveler. The views expressed should not substitute in any way for use of a professional travel advisor. And that applies to either advice or booking of any vacation.
Also, please don't use the Reply Section below if you're asking for pricing, travel dates, accommodations, brochures or other specific requests. 
That said, we are most happy and eager to assist you. Here's how…
If anything does tweak your interest in the story and you'd like to talk about a future vacation, please DO call us at800-528-9300.
Definitely, if you have questions about specific pricing, brochures, savings, itineraries, dates of travel, accommodations, accessible options and so on, please contact us. Again, call us at 800-528-9300 or visit and "live chat" at Pavlus Travel's official agency Web site.