Celebrating 55 years in the travel industry, Craig Pavlus, founder and CEO of Pavlus Travel, brings a winning combination of creativity, professionalism, travel expertise and a passion for customer satisfaction to his Albuquerque, NM, agency's operation each and every day.
Today, the powerhouse, family-owned, U.S. travel agency has a team of 50 employees across the U.S., compared with just five when the company was founded in 1994. And for 2023, Pavlus Travel expects to post nearly $130 million in vacation sales.
Did you know that the luxury travel agency is the world's top seller of Tauck? That's a fact! Pavlus Travel is also in the top tier of sales for AmaWaterways, Crystal, Oceania Cruises, Regent Seven Seas Cruises, Seabourn, Silversea Cruises, Viking and many others.
(In the photo above left to right, are Janet Anderson, director of luxury sales development, Pavlus Travel; Shelby Steudle, Pavlus' president; and Craig Pavlus, founder and CEO, Pavlus Travel.)
Forging Relationships and Partnerships
For the 77-year-old Pavlus, success in life is all about forging the best relationships and partnerships. In the agency arena, that means creating win-win situations not only for the agency and its employees but also for valued customers and travel suppliers. And that's paid off.
"We love our relationship with Craig Pavlus, Shelby Steudle, Michael Steudle and their whole team who are so knowledgeable of luxury travel and especially Regent Seven Seas Cruises (RSSC)," emphasizes Shawn Tubman, that ultra-luxury line's senior vice president, sales and trade marketing.
"Pavlus Travel is one of our top five partners in North America," he adds. "I wouldn't be surprised if they take over our number one position in the future."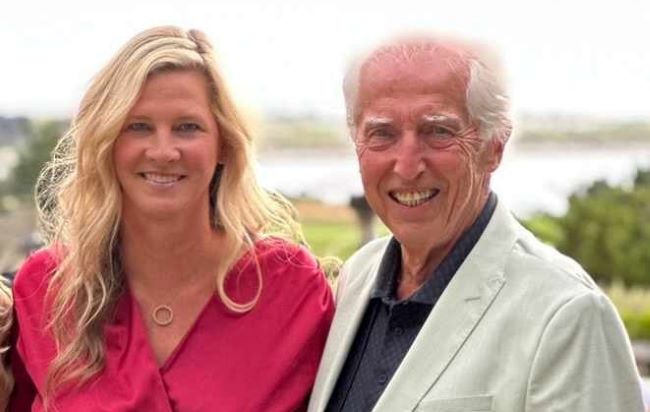 Tubman credits Pavlus' "vision of focusing on the affluent consumer market and luxury cruising. He was an early adopter of this strategy and it's paying off as the luxury market continues to grow."
The Concrete Jungle
But let's look at how it all began for Craig Pavlus. Born in the mid-1940s, he grew up in the concrete jungle of Chicago, IL, an inner-city kid and the son of working-class parents.
His mom, an avid entertainer who loved playing the organ and accordion, lovingly cared for the young Pavlus. In turn, his dad, an over-the-road truck driver, worked hard delivering truckloads of snazzy, new Ford cars to dealerships across the U.S.
Certainly, far-flung travel to Brazil, Egypt, Japan or Australia wasn't on the radar for most working-class families planning a family vacation in the 1950s and 1960s. That said, the Pavlus family proudly headed out via station wagon to explore destinations around the Midwest.
During his middle school and teenage years, Pavlus found a unique way to escape the inner city every summer. "As a city boy, off I'd go on a TWA Constellation (known as a "Connie") propeller plane to New York every summer to work on my uncle's farm in Hudson," he says.
"It was a great adventure that got me off the concrete sidewalk and into a rural environment," Pavlus explains. Coincidentally, a TWA Constellation served as Air Force One for President Dwight Eisenhower in the 1950s.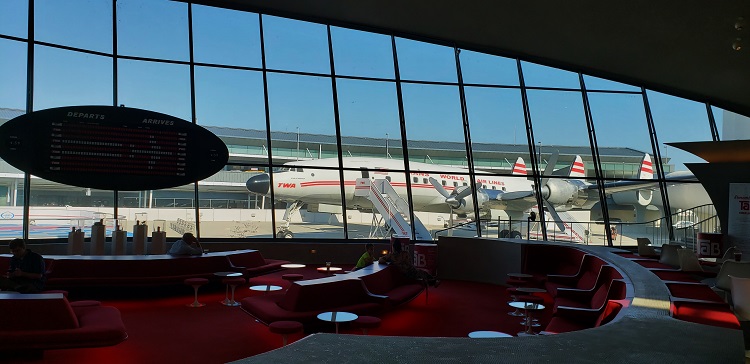 Craig Pavlus: Early Work Life 
Briefly, Pavlus attended the University of Illinois at Urbana-Champaign, "one of the few times beyond those New York farm visits that I'd left the city," he says. "But my college time was relatively short as I focused too much on fun."
After a brief gig in a Chicago pharmacy, where he worked as an apprentice pharmacist, "I decided that it was time to get 'a real job,'" he says. "So, I drove out to Chicago O'Hare International Airport to look for a job at the airlines."
But in one example of how luck, or perhaps fate, can influence life's important choices, Pavlus drove up an unfamiliar street at the airport. As he arrived at the end of the road, he didn't know which way to turn.
"If I'd turned right, well, I would have arrived at American Airlines," he says. "Instead, I turned left and that led me to TWA. And the rest is history."
Two Decades with TWA
Founded in 1930 as Transcontinental & Western Air, Trans World Airlines or TWA operated until 2001, before ceasing service. But for seven decades, it was a major fixture of U.S. air travel, both with domestic and international routes.
"Hired by TWA, I started as a ticket agent in Chicago, and, from there, moved to an airport staff position at the airline's New York headquarters," says Pavlus. As a young adult in his 20s, "the many moves for TWA over the years were exciting, giving me the chance to explore different cities."
In addition, "I got married during my first TWA gig in New York," Pavlus tells The Meandering Traveler. His wife Jean was a hostess at the TWA Ambassador Club in Boston, and Pavlus met her on a business trip.
Up, Up and Away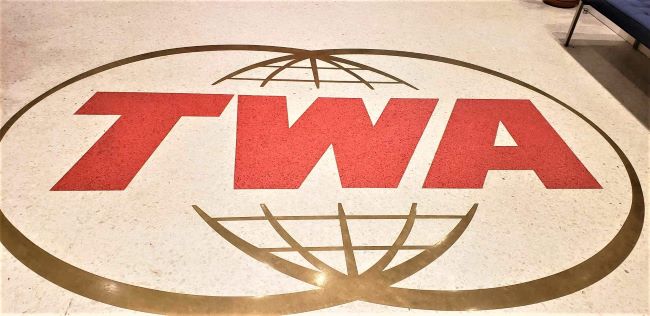 After the couple married, airline personnel policy prevented two employees married to each other from working in the same city. So, Jean Pavlus moved to New York and left TWA. Meanwhile, her husband began his journey up the corporate ladder, serving as:
TWA ticket office manager at San Francisco International Airport (SFO)
Manager of the airline's SFO ramp and commissary
Manager of TWA's entire Philadelphia International Airport (PHL) operation (He was likely TWA's youngest airport manager at that time)
General manager for the airline's U.S. Pacific region including Seattle, Salt Lake City, Portland and other western U.S. cities
General manager for TWA's hub operation in Albuquerque, NM
Golden Age of Air Travel
In the earliest part of Pavlus' career, air travel was a truly glamorous affair — a golden age in many ways. For instance, ladies often boarded their flights wearing fine wool suits, high heels, white gloves and fashionable hats, while men were attired in business suits, ties and spiffy shoes.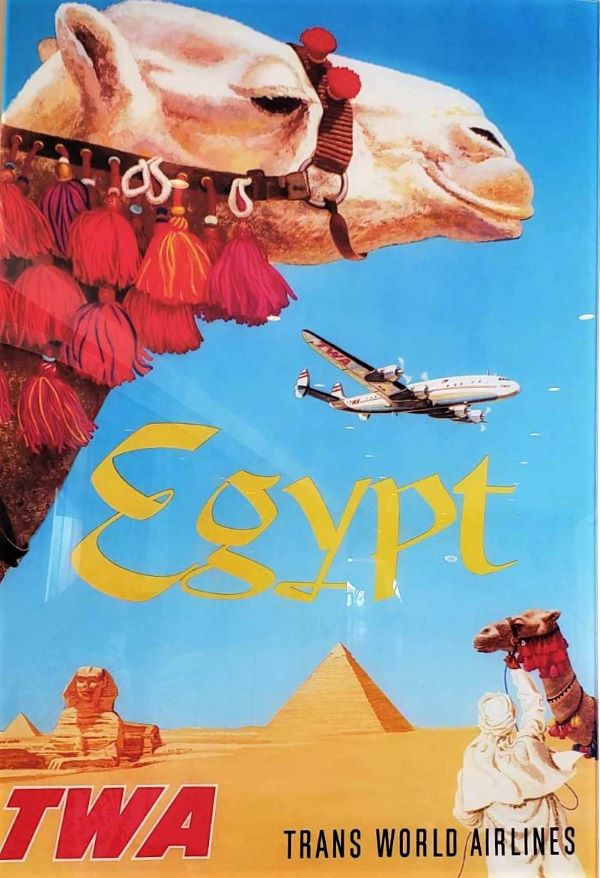 "On one hand it was exciting and also at that time in the 1960s, there were significant opportunities as the airline industry was growing," acknowledges Pavlus.
Entering the Sales Arena
A totally new chapter – a deregulated U.S. airline industry – took flight in 1978. So, air carriers could freely set their own routes and pricing. Competition quickly became fierce.
So, TWA looked to its "go to" guy – Craig Pavlus – as the new director of sales for its western region. Following that, he was promoted to staff vice president of sales and reservations at TWA's New York headquarters.
"Craig got his start in the airline industry where he was known to be a driven executive who helped shape the airline tour operating business," says Joe Leon, vice president, sales, Americas, Silversea Cruises.
How so? By the late 1980s/early 1990s, Pavlus had become TWA's senior vice president of marketing and president of both TWA Getaway Vacations and The Travel Channel.
Craig Pavlus: Incredible Progression
That was an amazing progression, keeping in mind that the young Pavlus had started as a TWA ticket agent more than two decades before!
Under Pavlus' leadership, TWA Getaway Vacations became the largest airline-owned tour company. At its peak, it moved 175,000 people a year to Europe, and also had expanded to Hawaii and other destinations.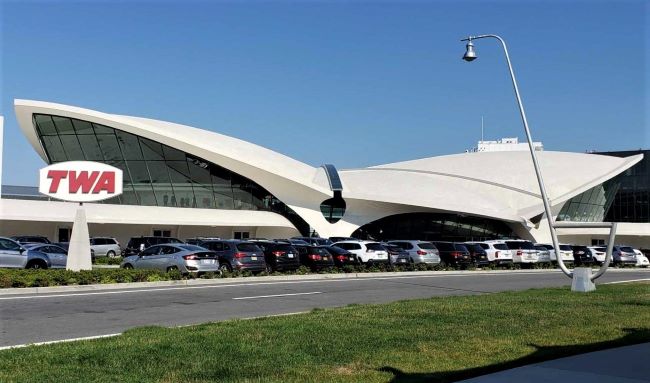 In total, Pavlus completed 26 years at TWA before leaving to pursue other opportunities in 1992.
Starting a Travel Agency
Always the innovator, though, Pavlus recognized the Internet in its infancy as a prime business opportunity. He believed it would become the best vehicle to market travel to the top places at the best prices to clients across the globe.
In addition, he recognized the travel agency business model as a great way to expertly serve customers. "I always had a thought that I could sell travel," Pavlus tells us, adding that at one time, TWA's travel agency operation reported to him.
"But I also thought it could be sold with a greater proposition for customer value and lower prices," he stresses. So, that's what he set out to achieve, when the agency opened in Albuquerque in 1994.
Chuckling, he recalls buying a Microsoft Front Page program for approximately $98 dollars. Soon, he'd created one of the first travel agency websites in the travel industry.
Pavlus Travel: A Family Affair
The agency's operation was a family affair, for sure. "My father worked in the agency and he 'drove' the ticket sales," says Pavlus, "while my wife Jean was the receptionist answering the phone."
Not surprisingly, given his airline background, the agency sold lots of airline tickets, and at a lower price than others. Initially too, travel agency sales were primarily to consumers in European countries, with the agency not so much doing business as a local travel agency in Albuquerque. But that changed over time.
Success came quickly because "our premise was that our costs would always be low," says Pavlus. Today, that philosophy continues and, as a result, "our 2023 sales are expected to reach more than $130 million.
"Our agency began selling and discounting tours, yet giving outstanding service, and that's the absolute, prime focus of our business model for three decades," he says.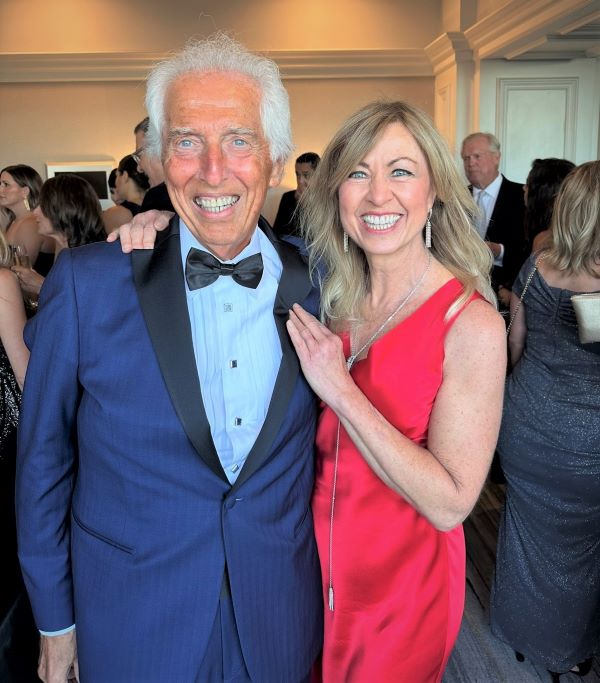 Luxury Sales Leader
Over the past two decades, as previously mentioned, Pavlus Travel has consistently been the world's largest seller of Tauck. Then, "when river cruising surfaced in a big way, we evolved to become one of the largest customers of Viking," adds Pavlus.
"Over time, we've also morphed into one of the largest sellers of luxury travel in the country," he emphasizes. Regent Seven Seas' Tubman credits that to Pavlus' understanding of loyalty and the importance of creating a true bond with customers — "always caring about what's best for them. Pavlus has our best deals and offers, and we highly recommend them, not just professionally, but also personally."
Another Perspective
From another travel supplier's perspective, "Craig Pavlus and his amazing team have been great supporters and friends of Viking for 26 years," stresses Michele Saegesser, vice president, sales, Viking. "Craig has embraced the Viking philosophy and expertise of marketing and has become one of the top producers for Viking globally." That includes Viking's ocean, river and expedition cruises.
Today, Pavlus Travel's personal travel planners also specialize in selling many other luxury and ultra-luxury cruises, all-inclusive resort stays, escorted tours, and independent hotel stays. (See our recent blog detailing what's new, for instance, at the Marina Bay Sands in Singapore).
Challenging Era
"When Covid surfaced, obviously it was a difficult time, and most businesses and most travel agencies furloughed staff," acknowledges Pavlus. "But knowing that the team that worked for me had really provided our success, we were determined to keep every team member on salary during the pandemic. Everyone worked normal hours."
Travel suppliers have a positive view of Pavlus' commitment to his employees. "My biggest impression of Craig's operation and of his incredible management style is how he treats and supports his sales team," Saegesser explains. To her, he's a role model in that regard.
Going "Remote"
As "remote" work has become more common for businesses post-pandemic, Pavlus Travel has gone to a "totally remote" model. Instead of coming to work at a brick-and-mortar location, the agency's management team, personal travel planners, IT staff, customer service employees and others work at remote locations — often their homes. They're spread across various states, which helps broadens the travel agency's "reach."
"COVID was horrid for all travel agencies, I know," says Pavlus. "Industrywide, everyone had to do what they had to do." He acknowledges that it was necessary for him to "make some significant contributions privately to maintain the team staying on board and working for us."
The Travel Industry's Recovery Begins
But as a result, that greatly helped the agency in its post-pandemic recovery. "We picked up a number of new clients – many luxury customers — who previously were with other agencies who'd furloughed staff and simply weren't operating at the time," he emphasizes.
In addition, when travel opened up again, Pavlus Travel was ready to hit the ground running. It already had an experienced, high-quality staff in place, all eager to assist customers.
"Now, we're totally remote and among the largest single agency, family-owned business in the U.S.," says Pavlus, crediting the agency's resilience, adaptability and the entire team's work ethic.
Personalized Service and Partners
Employees provide highly personalized service to customers by telephone, online chats, social media, and in-person, local meetings at times. Many are also active in community activities – getting up-close with clients at local events, travel shows or cultural or charitable programs.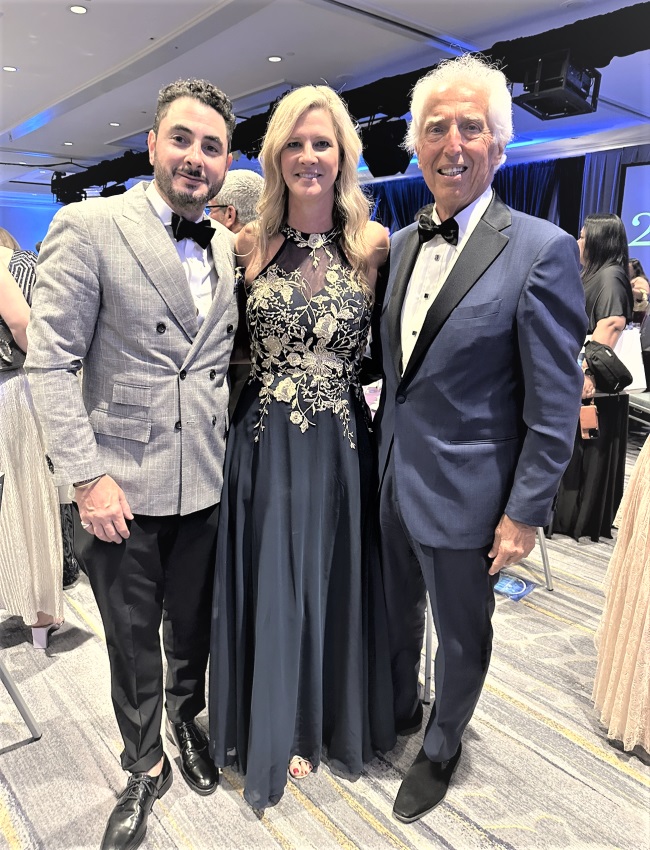 But it's a business of partnerships for sure. So, Pavlus and his team members also enjoy interacting with industry friends and clients on cruise ships, during escorted land tours, and at conferences.
Coming up, look for Pavlus and Steudle, for instance, to personally attend the christening and debut of Celebrity Cruises' latest Edge-class ship, Celebrity Ascent, in November 2023. They'll also sail on Regent Seven Seas Cruises to check out the new Seven Seas Grandeur in December 2023.
Craig Pavlus: Family and Community
On the personal front, Pavlus and his wife Jean were happily married for 46 years. Sadly, she passed away in 2017. They lived for more than two decades in Albuquerque.
With a soft spot in his heart for canines and felines, Pavlus has served in the past on the City of Albuquerque Animal Shelter Board. Today, he remains an active contributor to animal shelter organizations throughout the country.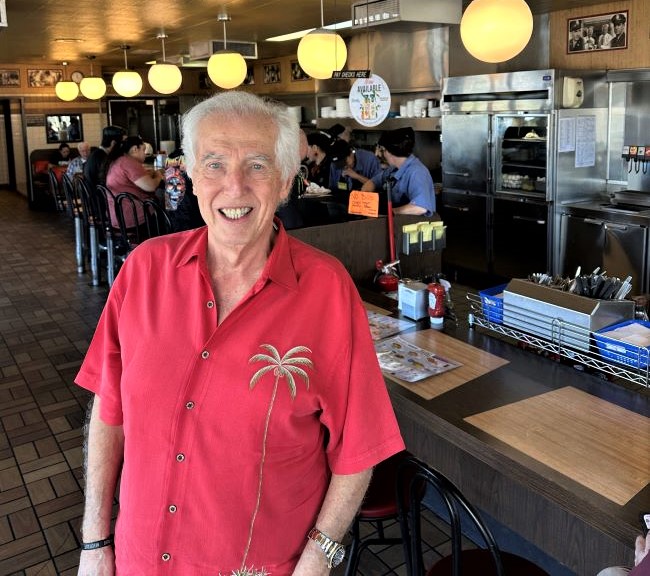 During his time in New Mexico, "I also learned to flip 17 houses with a friend," he says. "Think of it as akin to the 'Flip or Flop' TV series."
Go Raiders!
As a rabid NFL Las Vegas Raiders fan, Pavlus acknowledges that he's a proud member of Raider Nation. As such, he's a season ticket holder.
"I like attending games at the stadium in Las Vegas," he says. "But I also greatly enjoyed the team's many past seasons at Oakland for both the tailgating and the family atmosphere of Raider Nation there."
Staying active, Pavlus takes time in his day and on weekends both for exercise and leisure play, whether that's walking several miles daily, playing golf, spending time in Las Vegas or attending concerts.
A Live Music Fan 
Whatever the musical genre, Pavlus is generally "all in" for any concert. Simply put, he loves live music.
For instance, he recently attended a blues concert. "Now, I'm really looking to learn more about blues music – from its earliest deep South origins," Pavlus says.
Above all, he emphatically says: "Disco will never die for me. If you don't love it,  you simply weren't there in the 1970s."
Advice for Customers
What should consumers do when they're working with any travel agency? What tips does Pavlus have for making that experience the best?
First, he says it's great to ask questions of your advisor. While most consumers are skilled at doing research up front before even talking to a personal travel planner, "from the service side, we always strive to answer all the questions that the consumer has," he stresses.
"We have a strong complement of personal travel planning experts, a very large guest relations staff and an airfare department eager to assist," Pavlus notes.
How to Get the Best Pricing
Cost-wise, one big advantage for clients buying any vacation from Pavlus Travel is that research shows that 50 percent of all luxury travel agencies charge a service fee, which Pavlus does not.
"We also discount prices (with the exception of two travel companies), and at select times, we'll even offer clients a price that's at or even below our break-even price," he says. "That's because our top goal is client satisfaction."
He says that clients who book with Pavlus thus will know they're getting the absolute best price. That is particularly so, as the preferred relationships the agency has with multiple luxury suppliers provide consumers with a higher level of savings.
Book through a Reputable Travel Agency
What's Pavlus' top suggestions for travelers heading overseas in the near future? "Make sure you deal with a travel agency, and make sure you book air through an agency," he emphasizes. "Since the pandemic, the airlines continue to often be a nightmare in service if you buy directly from the carrier and then have an issue," he says.
Pavlus' philosophy: "A travel agency is your best source of getting a resolution when something goes amiss with any travel arrangements booked through us. Certainly, you'll have an advocate on your side."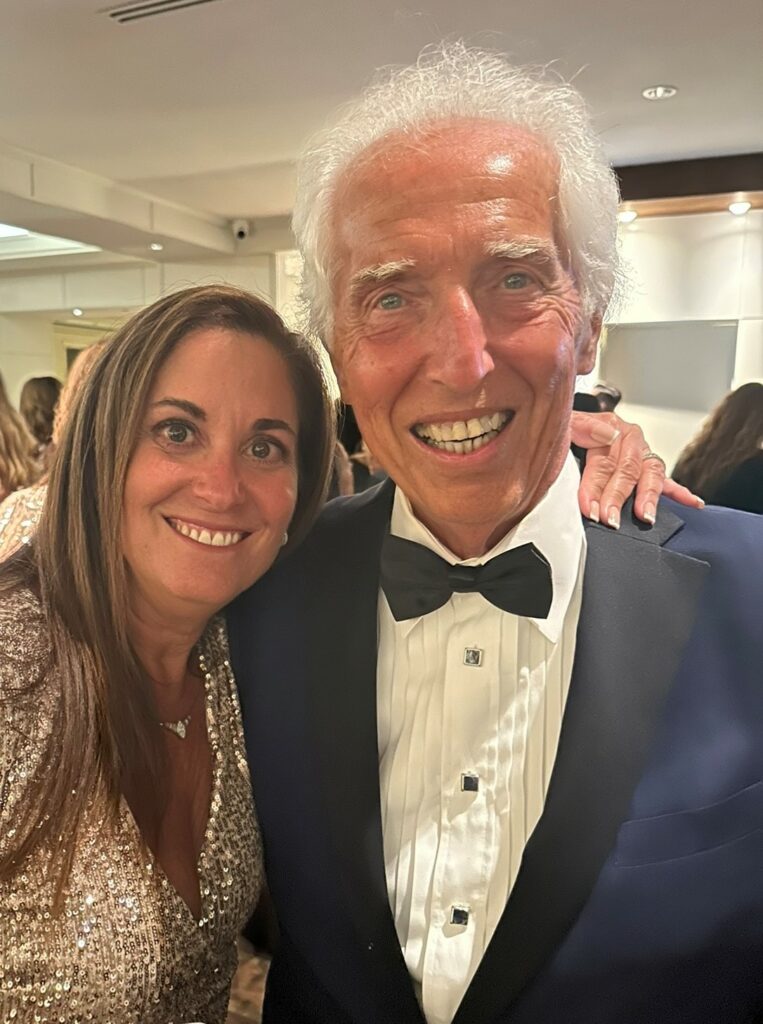 While not everything can be fixed, "the reality is that we can often make a difference that benefits the client," he says. "Of course, travel insurance is a 'must' too."
Constantly Gathering "Intel"
As the end of 2023 dawns and the new year begins in less than two months, Pavlus and his travel team members continue to proactively travel the globe.
They're interacting with travel suppliers, such as Princess Cruises' Carmen Roig, vice president of sales, shown in the photo at right. This allows the agency to glean the latest "intel" and information about top travel brands.
Pavlus' 55-Year Career 
"Craig's impact on the travel advisor community has been his biggest contribution to our industry," believes Silversea's Leon. "Pavlus Travel was founded on the simple principles to take care of the customer first, offer superior customer service and do so with value for the customer top of mind."
Also, Leon says, the Pavlus approach is to "be kind and generous to your employees and treat them as your customers." He believes "those principles have driven Pavlus Travel's success, and as a supplier, it's a pleasure to work with the agency."
Leon continues: "Craig is a man of his word and with Pavlus Travel, a deal is a deal! He may have made his name in the airline business, but Pavlus Travel is his legacy."
Looking to the Future
The Meandering Traveler is looking to the future and can't wait to see what Pavlus has up his sleeve next. Certainly, he's come a long way from his annual teen trips aboard a TWA "Connie" to head east and work on his uncle's New York farm.
From Craig Pavlus' perspective, only one thing matters the most these days: "It's all about supporting our team members who strive daily for our ultimate business goal — to make our clients' 'bucket list' dreams come true."
This blog site offers "basic, general information" about travel. It's not staffed by travel advisors.
Any personal views expressed reflect the anecdotal perspective of the author — simply one opinion by a frequent traveler. The views expressed should not substitute in any way for use of a professional travel advisor. And that applies to either advice or booking of any vacation.
Also, please don't use the Reply Section below if you're asking for pricing, travel dates, accommodations, brochures or other specific requests. 
That said, we are most happy and eager to assist you. Here's how…
If anything does tweak your interest in the story and you'd like to talk about a future vacation, please DO call us at800-528-9300.
Definitely, if you have questions about specific pricing, brochures, savings, itineraries, dates of travel, accommodations, accessible options and so on, please contact us. Again, call us at 800-528-9300 or visit and "live chat" at Pavlus Travel's official agency Web site.