Looking for an exotic river cruise? Well, if you're in the market for a pampering river cruise on a new ship, Viking is expanding its Southeast Asia fleet on the Mekong River. Currently under construction, the new Viking Tonle will host 80 guests in 40 rooms. Check out the photos below to get a sense of the new ship's enticing spaces.
Timing-wise, Viking Tonle will sail Viking's popular 15-day "Magnificent Mekong" itinerary when it joins the fleet in 2025. That itinerary will ply the Mekong River between Kampong Cham, Cambodia, and Mỹ Tho, Vietnam.
And in case you're curious, the ship's name hails from "tonle" a Khmer word meaning "fresh water."
(Photo above shows a rendering of the 80-passenger Viking Tonle. Photo by Viking.)
Desire to travel sooner — say in 2024? No worries. "Of course, travelers can also travel much sooner on that river on an identical, sister Viking ship, Viking Saigon, which debuted in 2022," says Shelby Steudle, president, Pavlus Travel. "Why not give us a call today to discuss all the Viking Mekong options? Our expert personal travel planners are here to assist and answer all your questions."
Viking Mekong: Double the Capacity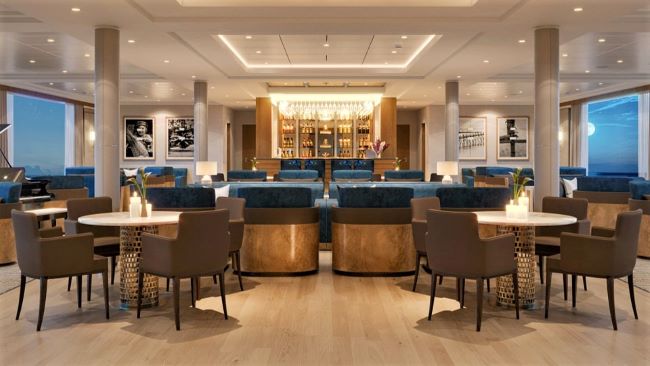 By adding a second ship, Viking will double its Mekong River capacity starting in October 2025. Bottom line? That's more opportunities for potential travelers to snag a cabin during their preferred departure time frame.
Based on strong demand for its Mekong River voyages, Viking has added sailing dates in 2025. In addition, it's also opened the entire 2026 Mekong River season for bookings.
"The rich history and culture of Vietnam and Cambodia have always made the Mekong River a fascinating destination for our guests," says Torstein Hagen, Viking's chairman. "With the addition of an identical sister ship in 2025, we look forward to introducing even more curious travelers to the treasures of this fantastic region in the years to come."
Viking Mekong: Ship Features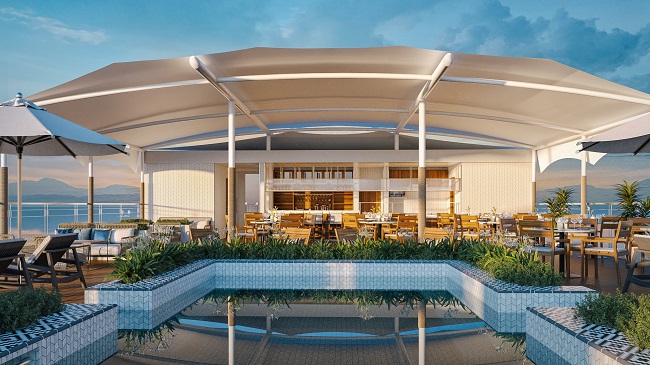 Built specifically to navigate the Mekong River, the new Viking Tonle will feature the clean Scandinavian interior design for which Viking is known. Guests will stay in accommodations that all offer hotel-style beds and floor-to-ceiling sliding glass doors with either a veranda or French balcony.
Guests booking a stay aboard the three-deck Viking Tonle will also enjoy some lovely public spaces. Those will include a spa and fitness center, pool and open-air Sky Bar on the Upper Deck (see photo below).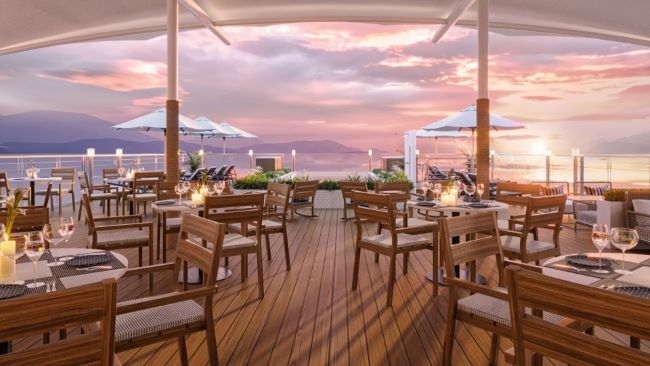 Viking Mekong: Popular Itinerary 
During the 15-day "Magnificent Mekong" itinerary guests can explore the cultural treasures of Vietnam and Cambodia. Best of all, travelers will receive 16 guided tours included in the cruise fare! That's a great value.
In addition, hotel stays are included in Hanoi, Vietnam; Siem Reap, Cambodia; and Ho Chi Minh City (the former Saigon), Vietnam. Those will bracket the eight-day Mekong River voyage on this unique itinerary.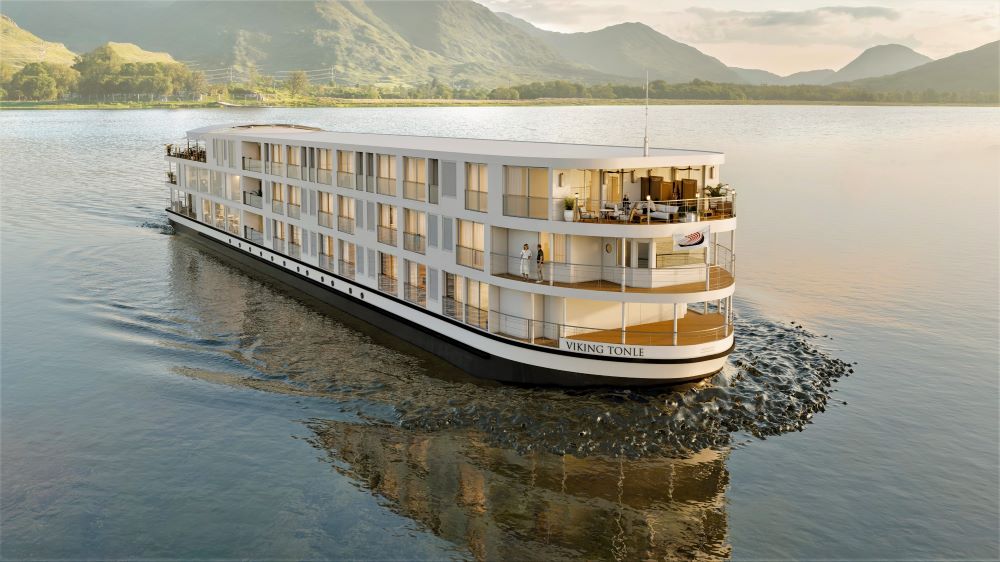 What's to see and do? Guests can choose to explore the Old Quarter of Hanoi and attend a performance by Apsara dancers. They can taste the distinctive fresh ingredients from bustling markets and local restaurants.
Of course, nothing beats the majesty of wandering amid Angkor, a UNESCO World Heritage Site. It's famed for its Khmer temple complex.
At Ta Prohm,  thick jungle vines and banyan trees intertwine with the ancient ruins. Truly, it's an incredible site for anyone who loves ancient ruins. Personally, we'll never forget seeing that.
A Wild Ride
Beep, beep! Hang on for a bit of a wild ride through the streets of Phnom Penh too. Viking's guests will head out to explore Cambodia's capital city by cyclo rickshaw.
And along the Mekong River, cruisers will find silk towns, fishing villages, monasteries and floating markets. So, if you love a river cruise with an exotic bent, this is an immersive sailing to consider.
Viking Mekong: Explorers' Sale
From now through November 30, 2023, Viking is offering the Explorers' Sale, with a $25 deposit, reduced airfare and special fares on select ocean, expedition and river voyages, including the "Magnificent Mekong" itinerary.
At press time, Viking Tonle "Magnificent Mekong" departures in October 2025 started at $8,499 to $8,799 per person, double occupancy. Contact your personal travel planner for starting prices for other departure dates, accommodations options and to book.
Also, says Pavlus' Steudle, be sure to ask about any other discount that your advisor is able to offer.
She also points out that Viking offers other exotic river options that may be of interest too. For instance, our Meandering Traveler blog of a few months ago covered plans for Viking's newest Nile River vessel in Egypt.
If anything does tweak your interest in the story and you DO have questions about specific pricing, brochures, savings, accommodations, accessible options and so on, please contact us at  800-528-9300.
Or visit us online at Pavlus Travel's official agency Web site; there you can "live chat" with us online too!
This blog site is designed for "basic, general information" about travel. It's not staffed by travel advisors.
Any price examples used in the above blog are subject to change. They also do not represent the full range of options; a travel advisor can assist with additional information.
Please don't use the Reply Section below if you are asking for pricing, travel dates, accommodations, brochures or other specific requests. Please use the 800 number or online link.