Checking off items on your personal travel "bucket list" doesn't have to be an impossible dream. Whether you want to take a Grand Cruise or World Cruise, head out on a Micato Safari in East Africa, watch samba dancers and energetic Carnival parades in Rio de Janeiro, go museum hopping in Italy, France and the Netherlands, or hike in the Grand Tetons or Himalayas, it's definitely doable.
As 2023 gets under way, surveys show that consumers desire to see and do more — to make the most of their cherished vacation, even more so than in the past. People cooped up for several years want to get out, explore, and do the "must see, must do" experiences. In addition, sharing vacation time with friends and family has become a top priority.
So, this year is a great time to "make a bucket-list trip happen." To jumpstart that process, here are a few tips from The Meandering Traveler.
1. Write Down Your "Bucket List" Desires – List Ideas and "Must Have" Experiences,
This is a fun step. Don't think about how you'll accomplish these. For now, just list them. What would you do in terms of "bucket list" travel if the sky was the limit? Just list everything. Be honest about what you'd most like. Take an "anything goes" attitude.
Today's reality? "What once was a 'bucket list' for consumers has now become the 'to-do list' when it comes to exploring the world, explains Vicki Freed, senior vice president of sales, trade support and service, Royal Caribbean International. "We all have learned from the pandemic that life is unpredictable, and experiences have become a top priority when it comes to enhancing our lives."
So, just write down your list, she urges people. Your personal "most desired trips" may be exotic or far-flung, or they could be closer to home. For example, in Forbes' recent survey of its 1.5 million strong social media audience, exotic Bali, Indonesia, ranked first as the world's top bucket-list travel destination. But coming in strongly in the second spot was New Orleans, LA.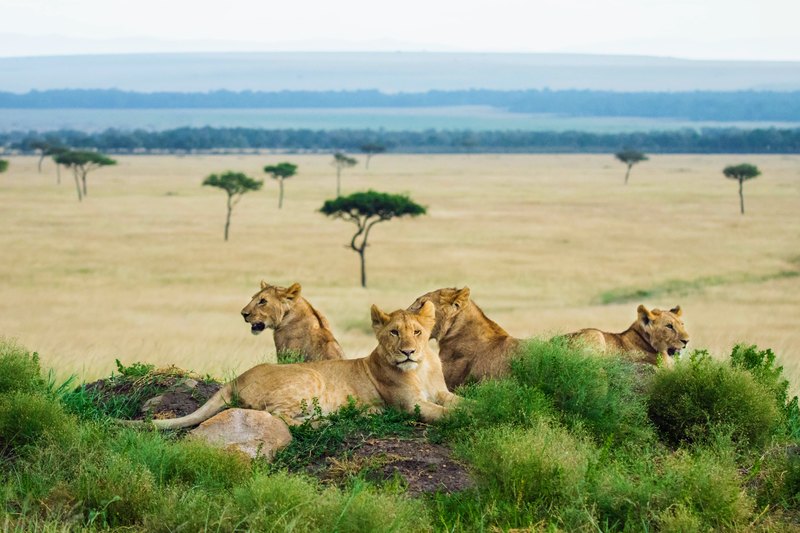 But wherever you desire to go, variety is the spice of life. Desire a romantic trip with your spouse, a friends' trip or an amazing solo adventure? Or, how about all three? If so, put them on the written list.
Or, maybe you desire a multi-week Mediterranean cruise, a Scenic river cruise in France (see photo atop this story; photo by Scenic) or simply a quick weekend getaway closer to home. Then list those too. "Write it all down," emphasizes Freed.
2. Bucket List Tip: Think Celebratory Occasions
"More than half of all vacation trips are centered around a celebration, whether it's a birthday, anniversary, graduation, or family reunion," notes Freed. So, in addition to your personal "must see, must do" list, add any celebrations that you believe will provide impetus for a bucket list trip.
That might be a milestone wedding anniversary, your granddaughter's graduation from college, dad's 70th birthday or a friend's retirement, among other special occasions.
In some cases, a bucket list trip might involve the entire family. It could be for multiple generations to celebrate an important milestone, such as a parent's 50th wedding anniversary. Or, it could be a bonding trip such as genealogy trip to Ireland, for instance.
So, write down your dream destinations, the time of year of special occasions and the year that those will occur, according to Freed. "Start the dreaming and planning at that point," she says. "Writing it down is important."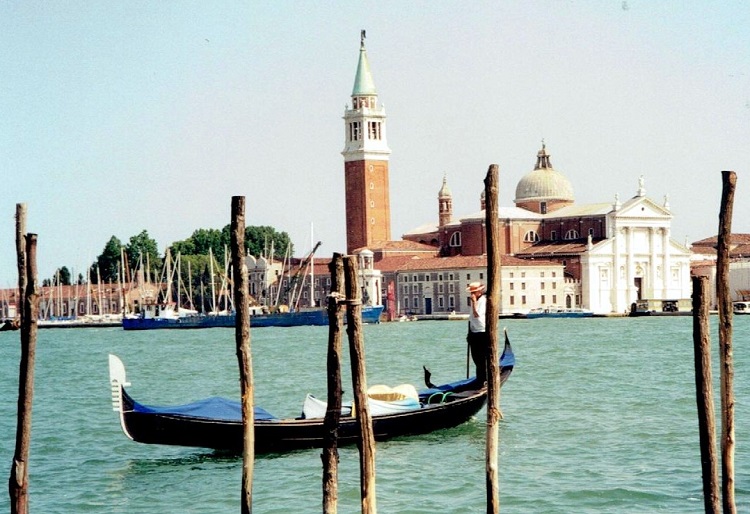 3. Pare Down and Prioritize
Now that you've scoped out your list, think it over for a few days or a week. Then, if it's really long, start paring it down. Rank your top five "must do" bucket activities. Keep the rest as "back-ups."
Tip? During this phase, focus solely on what's most desired. Don't dwell on pricing. Think about shared experiences. Think about memories. Think about that trip of a lifetime. Don't sabotage yourself by limiting yourself, at least at this stage. (We'll discuss budget below in more detail – and provide some options that you may not have thought of on the cost side).
Break down your list in "actionable steps." Move forward by deciding what's next – such as more research, talking with a travel advisor, and so on.
4. Bucket List Tip: Consider "Combos" for More Impact
Sometimes, it's tough to choose. Maybe you've always wanted to spend time in Rome, Italy, but also would love an ocean cruise to Sardinia, Sicily, Venice and other spots in Italy.  So, why choose?
When planning "bucket list" travel, one easy way to make an experience a truly memorable one is to lengthen the vacation to incorporate both experiences. So, if time isn't an issue or if you work remotely, consider combining two travel experiences into one bucket-list trip.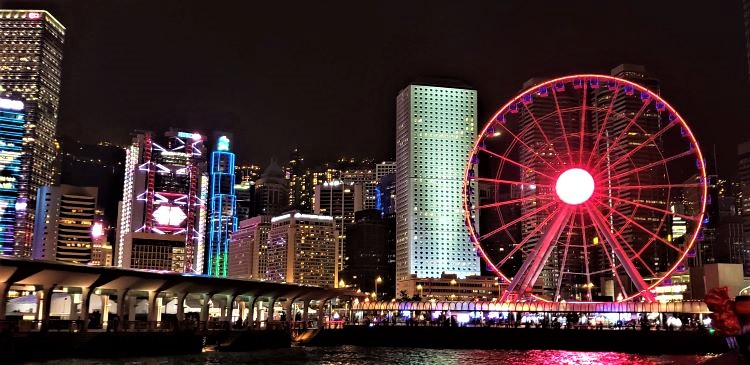 That's increasingly a trend. "Cruise lines see their customers flocking in droves to Grand Voyages, longer cruises spanning 30 to 90 nights," says Shelby Steudle, president, Pavlus Travel. "We also see many of our customers proactively asking for back-to-back cruises. They're finding that by combining two or three cruises, they can create their own fantastic longer journey."
Both Grand Voyages and back-to-back cruises appeal strongly to "port collectors," those who want to check off a slew of new destinations on their bucket list. Fortunately, many upscale lines offer itineraries with non-repeating ports of call.
River cruise lines too have options for those seeking a more robust, lengthier itinerary.  For example, The Meandering Traveler recently covered Uniworld's 55-day 2024 "Rivers of the World" itinerary in a recent blog.
Lengthening the trip certainly puts the traveler in an entirely different state of mind. After three or four days, they won't be thinking about the end of the vacation already. Instead, it will seem well into the future.
5. Identify Your Bucket-List Travel Companions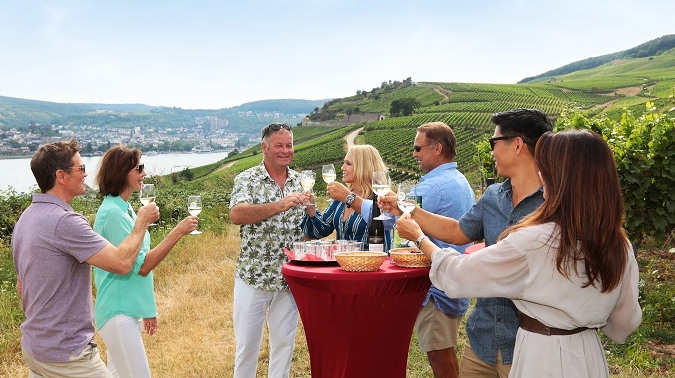 If you haven't already chatted with the people you'd like to travel with, whether that's a spouse, companion, friend, adult children or other family members, do it early on. Ask what they'd think about such a bucket-list adventure and involve them in the process.
Just break the ice. Would they ever consider going? And ask about their bucket-list desires. What would they most like to do as far as a travel experience?
And consider adapting your bucket-list trip to better fulfill the desires of everyone traveling. That allows you cross off an item on your bucket list, and so can they.
For example, if you're excited to pursue your lifelong dream of an extensive escorted tour or drive vacation around the Pacific Northwest, plan that. But then add a second phase to that trip — something your spouse can't wait for – a pampering Alaska cruise.
6. Bucket List Tip: Think about Budget but Consider Timing
Consider your budget, but also "think out of the box." Whatever the price tag of your "bucket list" adventure, don't immediately think, "I can't do that. I need to pick something within my budget." There's a time for that, but it's not at this phase.
Instead, ask yourself if you've considered all the options. One budget stretcher is "time." If you don't take the trip this year, but rather next year or even two or three years out, you'll have much more time to plan and save. Some travelers find it helpful to open a separate savings account just for their bucket list trip.
The good news is that you won't typically need to make a full payment this year for that bucket list trip. Instead, you can just pay a deposit. Then you have the gift of time for spreading out payments prior to the final payment date the supplier has set. Suddenly, that approach can make bucket-list travel more doable.
For example, if you find an escorted tour that checks off all the boxes on your top bucket list experience, such as a two-week journey to Japan, remember that you may find a departure date that's further out. Tauck offers a 14-day "Cruising the Land of the Rising Sun" tour that has multiple departure dates in April and May 2023, but that's also offered in April and May 2024.
So if budget is a concern on that tour or any other option — look to the later dates.
Another tip about timing is this: Set deadlines. Don't just say, "I want to go to South Africa or Tahiti," but also "I want to go within three years." That's how you ultimately will succeed in heading out on a bucket-list adventure.
7. Bucket List Benefit? Wave Season Promotions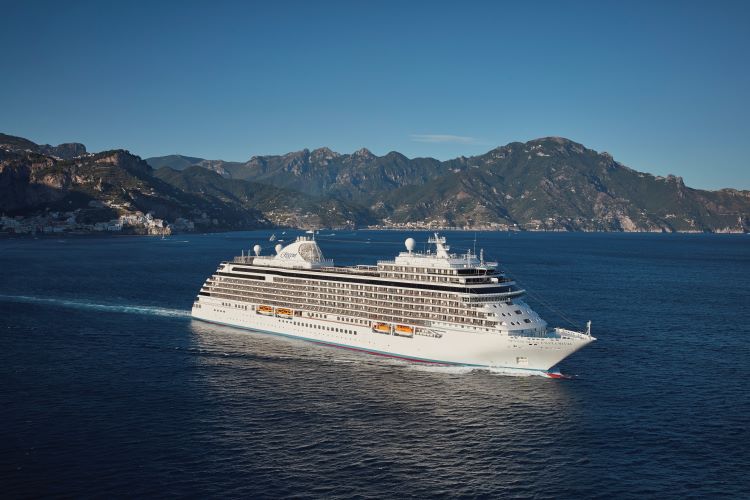 Whether you're seeking to go in future years or in 2023, it's smart to take advantage of "The Wave" or "Wave Season," a top promotional period each year for most travel suppliers. Typically, that runs between December and March or April.
Discounts, deals and added amenities are robust. So, you might see a sizable discount off cruise fares, two-for-one perks, onboard credits or discount air, along with other deals.
"My tip is to take advantage of all the various supplier Wave promotions going on right now," says Sean Tubman, senior vice president of sales, Regent Seven Seas Cruises. "They feature some of the strongest and most widespread offers all year. They also typically include bucket-list destinations like Asia, South Pacific, Africa and Antarctica."
8. Share Your "Must See, Must Do" List with a Professional Travel Advisor
"Definitely chat early on with a professional travel advisor about your bucket-list desires," says Pavlus' Steudle. "On a daily basis, the top travel suppliers routinely update our experienced advisors about what's new – such as Wave Season promotions, solo traveler discounts, enhanced amenities, free or reduced air tickets, and above all, new cruise or tour itineraries."
So, "if your advisor knows what your top bucket-list travel desires are, you'll learn more quickly about those travel company updates and can take advantage of those," she says. "It's the best way to turn your dreams of a bucket-list vacation into a reality."
In addition, your travel advisor can assist with contract air tickets and often deals and discounts beyond what the travel suppliers offer. He or she can also help with protecting your bucket-list trip investment with travel insurance — a "must" during this era of travel quirks, lost luggage and flight delays.
There's no time like the present for booking that special trip, so why not start making your list today? From Tubman's perspective, "the longer you put off a bucket list adventure, the less likely you'll ever do it, so make it your New Year's resolution and go for it!"
Important Notes from Pavlus Travel
If anything does tweak your interest in the story and you DO have questions about specific pricing, brochures, savings, accommodations, accessible options and so on, please contact us at 800-528-9300. Or visit us online at Pavlus Travel's official agency Web site; there you can "live chat" with us online too!
This blog site is designed for "basic, general information" about travel. It's not staffed by travel advisors.
Any price examples used in the above blog are subject to change. They also do not represent the full range of options; a travel advisor can assist with additional information.
Please don't use the Reply Section below if you are asking for pricing, travel dates, accommodations, brochures or other specific requests. Please use the 800 number or online link. 
Thanks for reading!