If you're dreaming about seeing Pisa's Leaning Tower, sipping a glass of Chianti in Siena, or perusing great art in Florence, then travel in Tuscany is truly a dream come true. Located in central Italy northwest of Rome, Tuscany (or Toscana) spans 8,900 square miles. (Photo above shows the lovely cityscape of Florence; photo by Tauck).
With a long border along the Tyrrhenian Sea, this region offers a wealth of indulgences. Simply stated, beauty is everywhere. You'll find it within Tuscany's sweeping valleys, lovingly tended vineyards, olive groves, quaint hilltop villages and magnificent centers of art and architecture.
Fortunately, exploring Tuscany is relatively easy. Cruise travelers can head out from the port of Livorno, Italy, on a shore excursion. Alternatively, guests can spend multiple days within Tuscany on an escorted tour, such as those by Tauck or Globus.
Or, travelers can venture out by rental car, perhaps staying a few days in Rome before driving to Tuscany. But no matter how you travel, you'll likely enjoy memorable interactions with the Tuscan locals and gaze at lovely scenery along the route.
So, below, we've detailed some top experiences to consider in Tuscany. Ready, set, go! Tuscany here we come!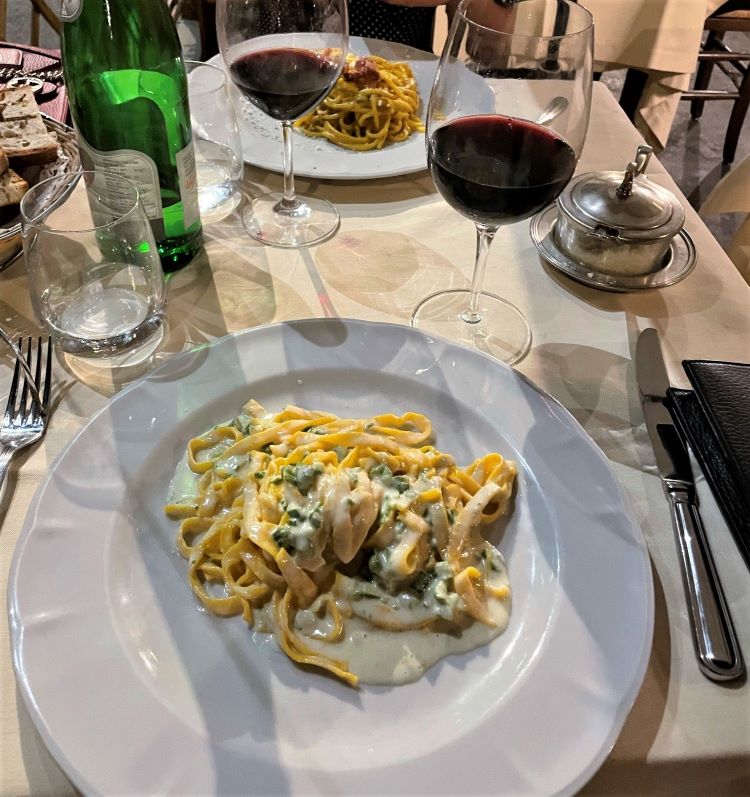 Eat! Ciao Chow Tuscany
From street food to fine dining, Tuscany is a culinary utopia. Personally, our family always enjoys the liver crostini and other thinly sliced meats that are Tuscan dining staples.
In Florence, I'd suggest trying my personal favorites — the pappardelle pasta and the city's famous Florentine steak.
Also, (see the photo at right), we enjoyed a dish of "Paglia e Fieno" on a recent trip. Known as "straw and hay," it's created with a foundation of plain fresh pasta and green pasta flavored with spinach.
And be sure to check out the cinghiale (wild boar), a tasty local delicacy. Tasting cinghiale provides great culinary bragging rights when you've returned home and are talking to family and friends about your favorite Tuscan dishes!
To satisfy your sweet tooth, it's good to know that the small medieval town of San Gimignano is home to the award-winning Gelateria di Piazza. Master gelato maker Sergio is known for such flavors as "cream with saffron and pine nuts" and "pink grapefruit with sparkling wine." We'd suggest visiting the gelateria's Instagram page for mouthwatering photos.
Top Tuscany: Truffles, Anyone? 
If you're visiting Tuscany on a luxury cruise ship, one interesting, full-day shore excursion to consider is a truffle hunting experience. Ultra-luxury Silversea Cruises offers the opportunity to learn all about truffles on their journey from forest to kitchen.
Cruise guests taking this tour will visit the Savini Shop, a leading Tuscan truffle producer for four generations. After being greeted by a family member, travelers will begin a guided tour through the Tuscan countryside. Along the way, they'll learn how to recognize, select and cook truffles.
In addition, travelers will learn about the different varieties of truffles. The family will also teach guests about the truffle-production cycle, including how they're gathered, selected, cleaned, packaged and more.  Then it's on to watch the hunt for truffles, followed by a delicious meal that makes tasty use of these culinary treasures.
Sailing on Silversea
If you're seeking an ultra-luxury cruise, Silversea has a number of Mediterranean itineraries that call at Livorno; excursions may vary by departure date. Among Silversea's options is a  28-day voyage on the new Silver Nova from Fusina (Venice), Italy, to Barcelona, Spain, departing August 23, 2023.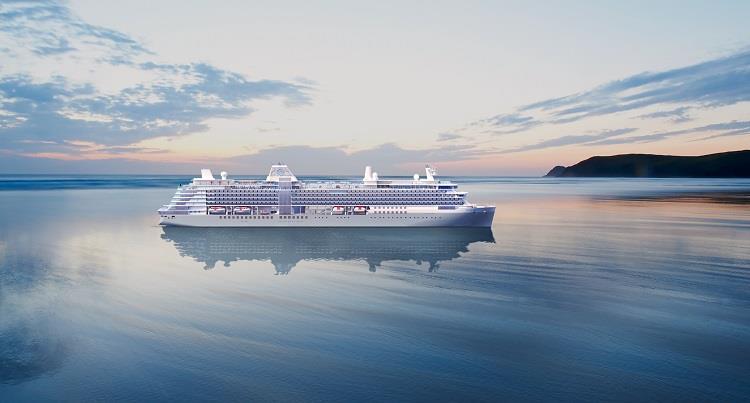 Ports of call on this extensive itinerary include: Split and Dubrovnik in Croatia; Bari, Italy; Corfu, Greece; Valletta, Malta; Siracusa and Palermo, Sicily; Sorrento, Civitavecchia  (Rome), Portofino, Genoa and Livorno, Italy; Alghero, Sardinia, Italy; Portoferraraio, Elba, Italy; Toulon, Antibes, St. Tropez, Marseille, and Sete, France; Monte Carlo, Monaco; Ajaccio, Corsica, France; and Palamos, Spain. Some calls are overnight, and in some cases the ship calls twice at the same port, such as Livorno. That allows more time for exploring Tuscany.
At presstime, fares on this voyage for a Superior Veranda Suite started at $23,900 per person, double occupancy; fares are subject to change. To explore Tuscany with Silversea on this or another voyage in 2023 or 2024, contact your professional travel advisor to ask questions and discuss travel options.
Top Tuscany: Admiring Artistic Treasures
As the birthplace of the Italian Renaissance, Florence oozes historic, artistic, and cultural allure. It was the stomping ground of Da Vinci, Michelangelo, Dante and Galileo. Masterpieces by Raphael and Titian line the major art galleries And, of course, Galleria Accademia is home to Michelangelo's most famous masterpiece, "David."
But Florence is also a cosmopolitan metropolis with a cultural scene that embraces opera, classical music, and contemporary art. Even stalwarts such as the Uffizi Gallery, famously the home of Botticelli's "Birth of Venus," and among the oldest and most famous European art museums, now has a Gallery of Modern Art located in the Pitti Palace.
Beyond the galleries, look to the destination's amazing architecture — in churches, palaces and public squares. Florence's magnificent cathedral with its massive "Duomo," the world's largest masonry vault, is a stunner (see photo below).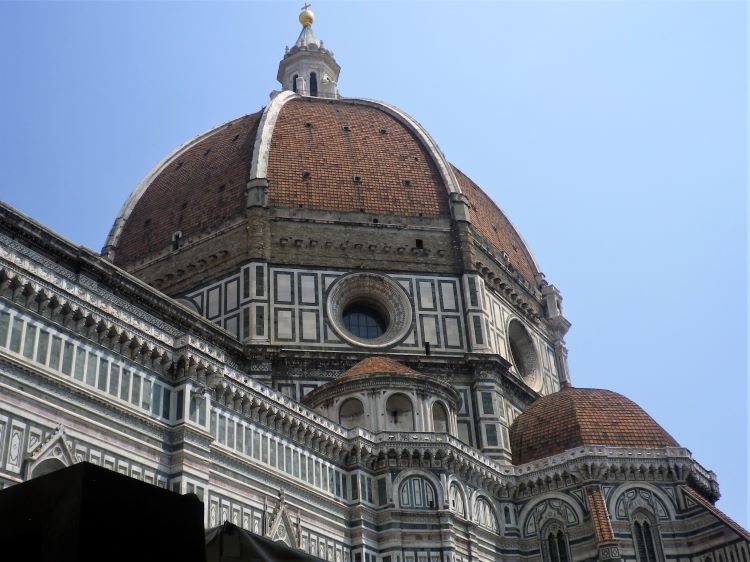 Tip for Travelers? If you're planning on visiting the Uffizi or Galleria dell'Accademia independently (not part of an escorted tour program or cruise line shore excursion), it's usually a great idea to purchase your tickets online and well in advance.
Major galleries sell out fast, particularly during peak travel periods. And even if you are able to buy a same-day ticket at the museum, you still might need to wait in a long line to gain entry.
So, here's the Uffizi's ticket information website page and the ticket page for Galleria dell'Accademia.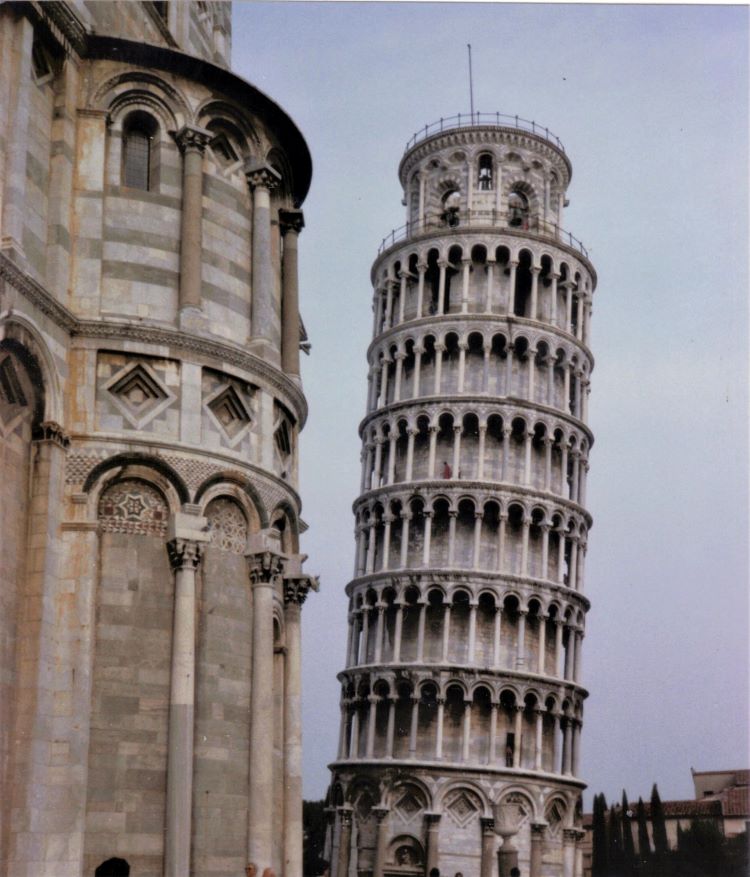 Experience Pisa
A trip to the university city of Pisa will uncover beautiful historic churches, Medieval castles, and ancient bridges across the River Arno. Most travelers can't wait to see the famous Leaning Tower of Pisa for the first time. It's a hoot to pose in front of it for a selfie — with your hand humorously "holding it up"!
Others want to explore the beautifully manicured lawns and stunningly gorgeous religious buildings of Miracles Field. We'd recommend simply taking a stroll through Pisa's beautiful old town. That's an attraction unto itself.
Pisa is easily reachable on a shore excursion from Livorno. Seabourn offers an in-depth "Wonders of Pisa & View from the Top" shore excursion to see the top sites. Among them is the Piazza del Duomo.
Guests make an inside visit to that 900-year-old marble cathedral, with its distinctive striped black-and-white Romanesque architecture that suggests an original Muslim influence. The marble-clad circular baptistery is also unusual, with a combination of Romanesque and Gothic styles.
On to the Leaning Tower
Then guests head on to the Leaning Tower, where the Seabourn excursion will provide advance reservations for climbing the 293 steps to the top. Did you know that Galileo used this tower for his gravity experiments with falling objects?
Next, the excursion will lead guests to the Piazza dei Cavalieri, which served as a Roman forum and later became the center of political life for medieval Pisa. This excursion is offered on many Seabourn cruises within the Mediterranean that call at Livorno.
One Seabourn Cruise Option
One appealing ultra-luxury cruise itinerary with a Tuscany port call is Seabourn's seven-night "Mediterranean Medley" on the 600-passenger Seabourn Ovation. Departing October 15, 2023, it will sail from Barcelona to Civitavecchia (Rome), Italy.
This voyage calls at Mahon, Menorca, Spain; Sete and Toulon, France; Ajaccio, Corsica, France; Livorno (Florence/Pisa); and Portoferraio, Italy. Fares at press time started at $3,799 per person, double occupancy for a veranda suite.
Why not talk with your professional travel advisor about accommodations, other departure dates or other itineraries that include Livorno, and more? Ask about any Wave Season or other promotions, discounts or amenities and contract air options.
Top Tuscany: Sip and Savor – Wine Tasting 
It should not come as a surprise that Tuscany is a top destination for wine lovers. Hundreds of wineries specialize in red wines made from Sangiovese grapes including Chianti wine, the pride of Tuscany.
In fact, wine has been produced in this area for more than 2,000 years, since the Etruscan era and continuing through Roman times. Recognized as early as the 13th century, the Chianti region's borders were further defined in a 1716 edict issued by Gran duke Cosimo III de' Medici.
Today, Chianti is a mainstay table wine in small family-owned Italian restaurants in the region and beyond. Also hailing from this region is Brunello di Montalcino, made in limited quantities and prized for its earthy, complex taste.
If you love white wine, then we'd also try the well-regarded Vernaccia di San Gimignano.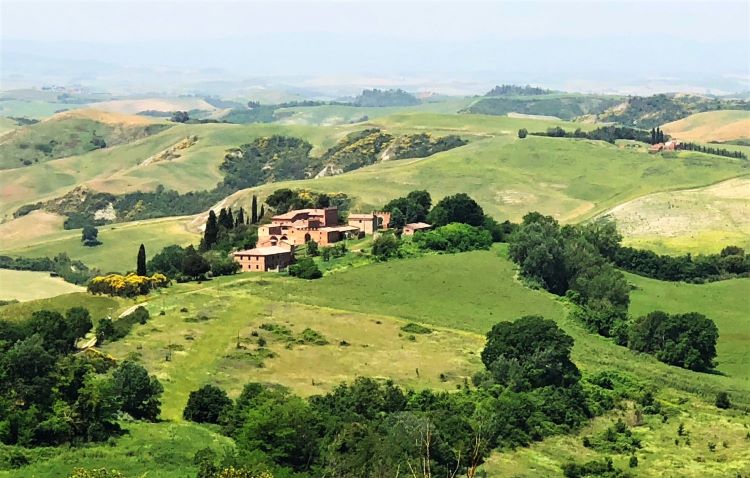 Ordering at a Buchette del Vino
When in Florence, it's fun to take a relaxing break from sightseeing at a quaint "buchette del vino" aka "wine window." These unique, little windows with inscriptions are typically found on the walls of some local nobles' palaces.
Essentially, they've been used since the 1500s to sell wine in a "fiasco" (glass bottle or flask) without the operator having to open a shop and pay taxes. We recommend a stop at Osteria Belle Donne at Via delle Belle Donne, 16/R – 50123, Firenze.
Top Tuscany: Visiting Andrea Bocelli's Winery
Among the unusual, appealing shore excursions from Livorno is Regent Seven Seas Cruises' exclusive opportunity to visit Andrea Bocelli's winery and restaurant. The line, in fact, offers several optional Bocelli-related shore excursions, which may vary by departure.
For example, a "Bocelli Backstage and Wine" tour, priced at $329 per person, is different than the typical Florence or Pisa tour. First, guests will unleash their inner Bocelli while recording one of his songs in the tenor's own studio. Next, it's off to visit the Bocelli family's farm and vineyards, which they've operated since the 18th century.
Then, cruise guests will sample the wines and enjoy a three-course lunch in the Officine Bocelli Restaurant. Added perks are an opportunity to see Bocelli's peaceful Teatro del Silenzio, an outdoor amphitheater where the singer performs only once a year. Otherwise, it's silent with only the sounds of nature.
Cruise guests will also learn more about Bocelli's life and work in a museum honoring his achievements. Before the tour ends, guests will receive a copy of their recording. It's the perfect souvenir of an artistic excursion that's beyond the norm.
Surreal Shores, Artistic Awe
Among the Regent Seven Seas Cruises' Mediterranean sailings that offer this optional tour is the 10-night "Surreal Shores & Artistic Awe "itinerary. Departing on August 24, 2023  the 696-passenger Seven Seas Mariner will sail from Fusina (Venice) to Barcelona.
Along the route, the ship will call at these ports: Zadar, Croatia; Siracusa, Sicily, Italy; Amalfi/Positano, Rome (Civitavecchia) and Tuscany (Livorno), Italy; Monte Carlo (Monaco); Toulon, France; and Mahon, Spain. At presstime, fares for a Deluxe Veranda Suite started at $12,599 per person, double occupancy.
Top Tuscany: Historic Hill Towns
Tuscany is full of beautiful medieval towns. It almost seems akin to a trip back in time. Among our favorite hill towns are Volterra, Lucca, Siena and San Gimignano. 
Encircled by Renaissance-era walls, Lucca is one of the most charming to explore. You could hike or bike ride atop the ramparts. Or, you might check out the Piazza dell'Anfiteatro, which is built over an ancient Roman amphitheater.
Also, travelers enjoy viewing or touring stunningly gorgeous villas, among them Villa Garzoni and Palazzo Pfanner, as well as Casa di Puccini, home to the great opera composer.
A long-time rival of Florence, the medieval city of Siena with its UNESCO World Heritage-listed Old Town (see photo below) and 12th century cathedral, is famous in its own way. Traditions run deep here — best exemplified by the Palio horse race, which has been run in the Piazza del Campo since 1232.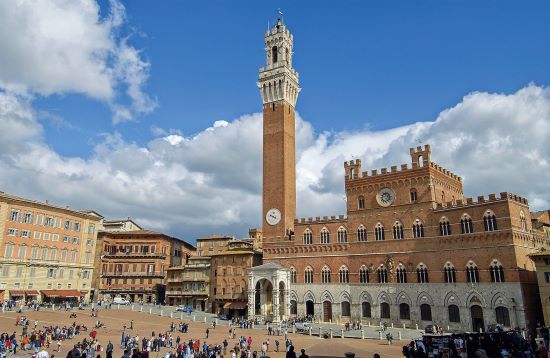 The "Medieval Manhattan"
Dubbed the "Medieval Manhattan," San Gimignano has a dozen medieval towers still standing. Travelers who opt to climb up one of those towers will be rewarded with a fantastic view.
And while in Sam Gimignano, feast on their famous saffron and ham, and wash it down with a glass of local wine. Try the delicious Vernaccia di San Gimignano.
Considered by many as the prettiest hilltop town in Tuscany, Volterra is a walled town perched atop a mountain. Its fascinating history dates from 8 B.C. or so. So, explore the town along its ancient walls and fortresses.
We'd also suggest partaking in some retail therapy at one of the town's artisanal shops. Or, if sailing on the previously mentioned Regent Seven Seas Cruises '"Surreal Shores & Artistic Awe" itinerary, one of the ultra-luxury line's included tours is a six-hour "Volterra & Tuscan Sheep Farming" excursion.
Cruise guests will enjoy a drive into the Tuscan hill country, walking tour of Volterra and visit to a sheep farm. They'll also sample local cheese along with other Italian delicacies.
Top Tuscany: Shop 'Till You Drop 
Tuscany is a shopper's delight. It's famed for high-quality, Italian leather goods. You'll find these everywhere from designer boutiques to outdoor markets. One top spot to check out is Florence's renowned Santa Croce leather school.
In fact, designer shops abound in Florence, and a few fashion houses also have roots there. Beyond the shops, we'd also suggest visiting the Gucci Garden Gallery and Salvatore Ferragamo Museum.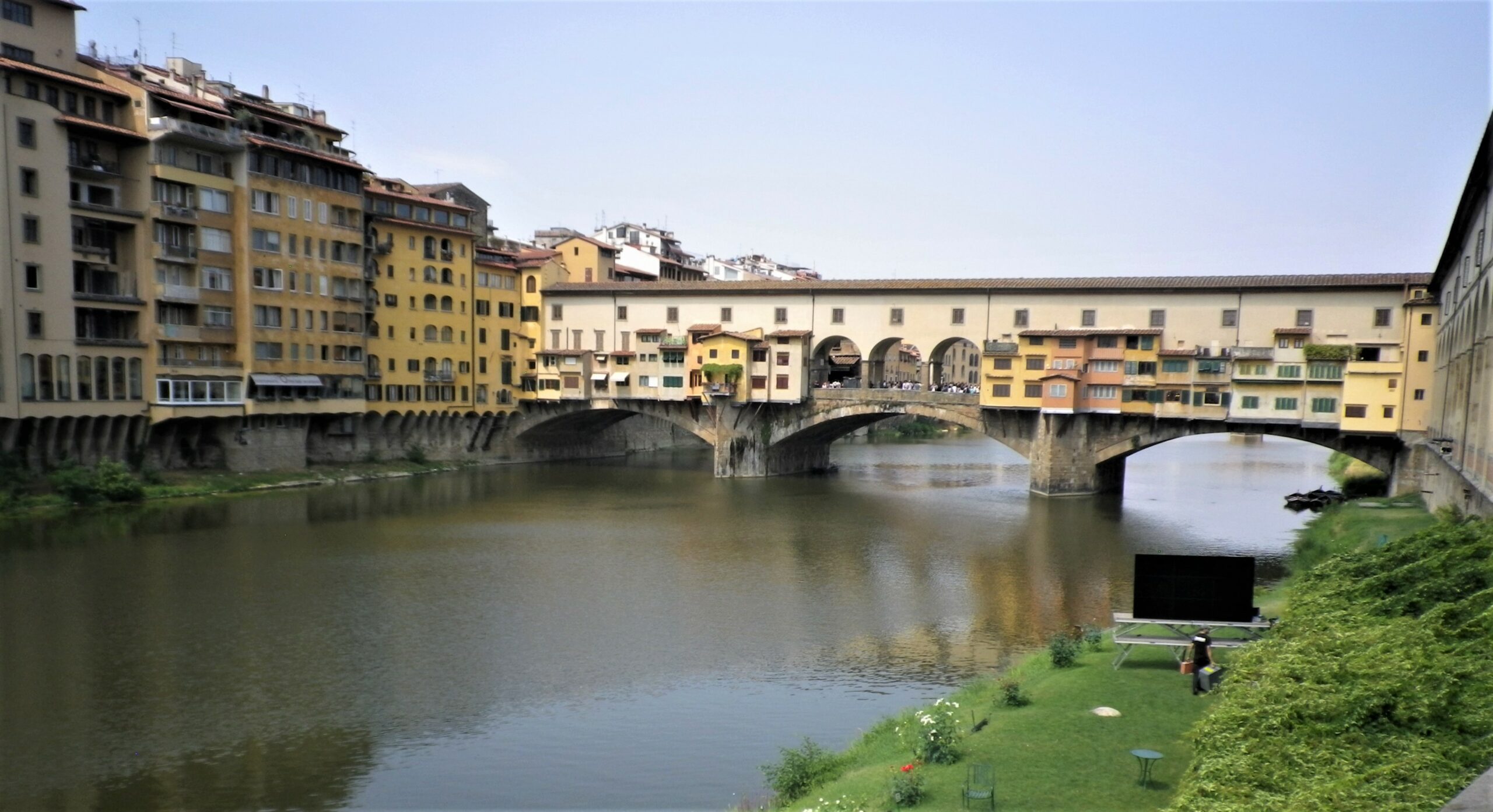 Did you know that Florence's famous Ponte Vecchio (see photo above) was once home to butchers and fishmongers? That's true. In fact, it was so until 1593 when Ferdinand I decreed that only goldsmiths and jewelers could have shops along the bridge. To this day, it's a popular spot to purchase jewelry or simply to window shop.
For a lovely memento of your Tuscany visit, we'd suggest purchasing some of Florence's artisanal marbled paper. For other souvenirs or just to peruse the local goods, stroll along Florence's San Lorenzo Market. Just remember to check your country's regulations for what's permissible to bring back as you return home.
Florence's Designer Outlet Mall
If travelers on an independent tour are into top designer goods at the best price, they might check out the designer outlet mall in Leccio. We've meandered there  several times, and it's only a half hour's drive from Florence.
The Mall Firenze has 36 boutiques including the names you'd expect: Gucci, Prada, Valentino, Dolce & Gabbana, Saint Laurent, Versace, Loro Piana and Tod's, among others.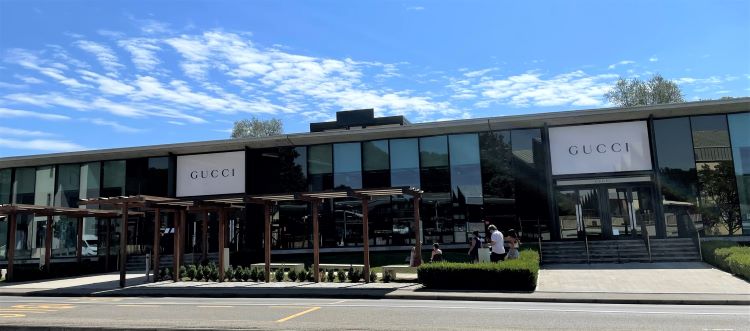 By shopping here, travelers often say they've saved hundreds if not thousands of dollars on fashion and accessory purchases. We'd suggest signing up for the Mall Club loyalty program; members receive various perks, depending on their level.
From our perspective, it's worth joining no matter how often you plan to shop. Perks include discount, access to the VIP lounge and complimentary breakfast, afternoon tea or happy hour.
DOP Label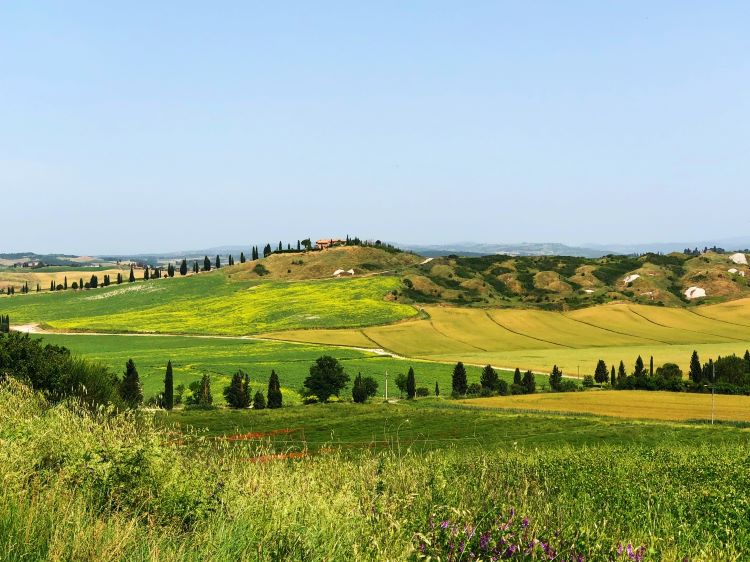 Traveler's tip? The next time you're looking at an Italian food product, look for the DOP label. Because just as Italians classify fine wine with such labels as DOC and DOCG, they also certify high-quality foods from Italy with a similar label. DOP is short for Denominazione di Origine Protetta (literally "Protected Designation of Origin").
As the name suggests, this certification ensures that products are locally grown and packaged. Most importantly it makes a promise to the consumer: It's a guarantee that the food was made by local farmers and artisans, using traditional methods.
In fact, by law, only DOP products like balsamic vinegar can carry the word "traditional" on their labels, because they adhere to local traditions. So, look out for products with the DOP label. They may bring a higher price tag but they also typically have the highest quality.
Top Tuscany: Cooking Lessons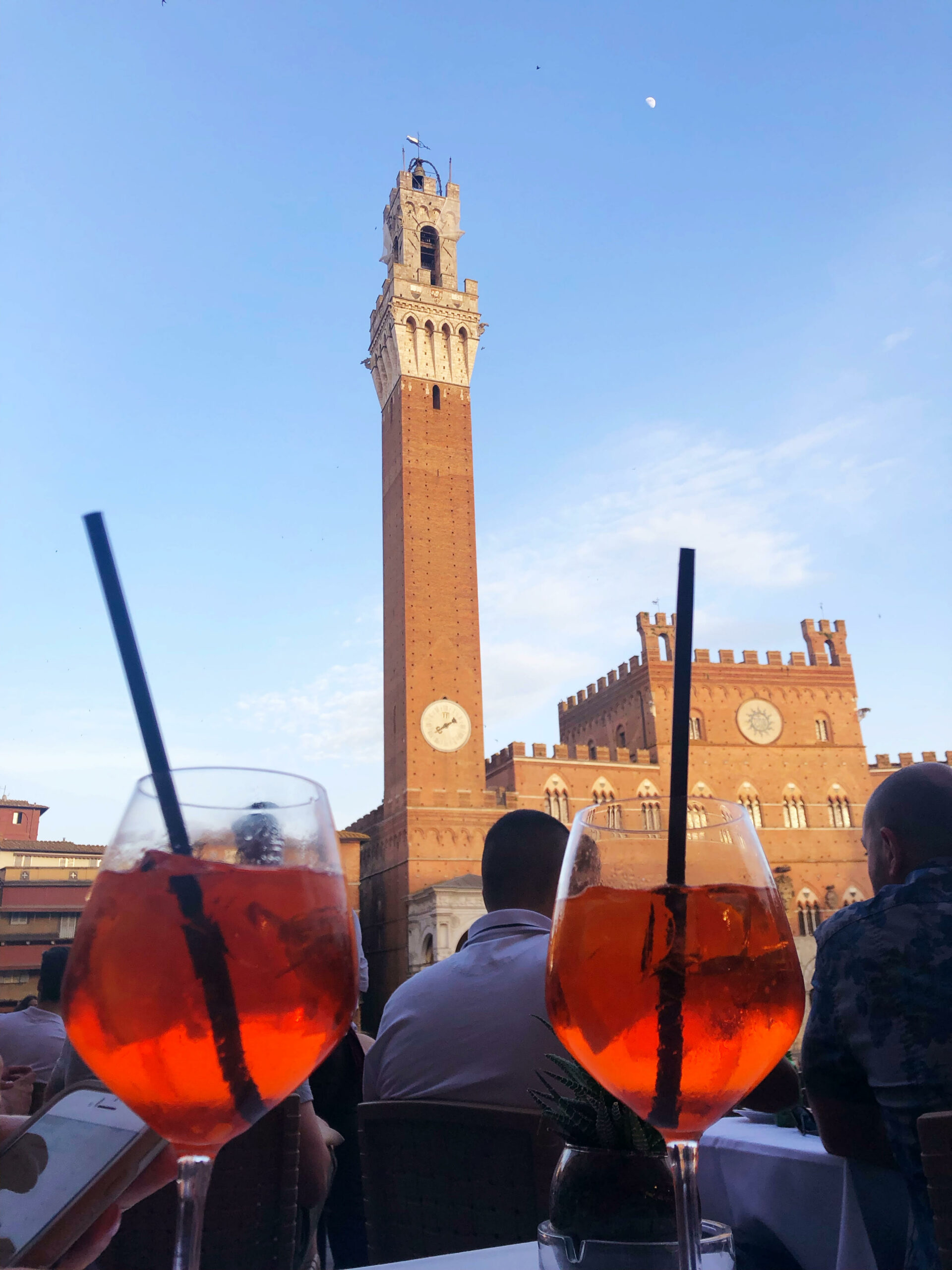 Some travelers enjoy taking a class at a cooking school in Tuscany. Well, that's doable, either on an independent tour with a private guide/driver. Or, at times, cooking classes or an outing to a cooking school is offered by either a tour operator or cruise line.
One of our favorite excursions of all time was spending a long afternoon at the Torre A Cenaia winery just outside Pisa. We toured the vineyards and farm. Then, we learned how to perfectly prepare local dishes from the fresh ingredients. Here's a link to the cooking lesson information from Torre A Cenaia.
The best part about attending a program at a Tuscan cooking school is that you can eat what you've created. For many, it also is a treat to taste the local wines (just be sure someone else is driving you back to the hotel or cruise ship).
La Dolce Vita
Many Italians live by the concept of "La Dolce Vita," which means "the sweet life" or "the good life." It might sound cliché, but the Italians do truly embrace that phrase as a way of life. So, when we visit Italy, we try to partake in all the "piccoli momenti" (or small moments) as we can.
Stopping at a bar mid-morning for a caffe and a cornetto (a horn-shaped Italian pastry) is " must." Late afternoon is aperitivo time where the Italians partake in drinks and a small snack before dinner. The most typical aperitivo is a refreshing Aperol Spritz (see photo at left, taken in Siena)
In Italy, 'la pasta' is queen of the first course, both in restaurants and at home. The types of pasta vary by region. In the north you'll find pizzoccheri, while in the middle of the country many favor pici, bucatini, rigatoni, tagliatelle and tortellini. As you head south, you might find busiate, orecchiette, paccheri.
For Italians, pasta is a dietary staple; therefore, don't be surprised if you see the locals eating it twice a day.
Top Tuscany: Family Travel 
We've taken our children — now young adults — to Tuscany over the years. There's nothing like giving the "legacy of travel" to your children or grandchildren. Our  chief blogger, Susan J. Young, discussed that within a recent blog about a 14,000-mile summer "road trip."
In a similar fashion, that's why we particularly like Tauck's eight-day escorted "Italia Bella: Rome to Venice," a Family Bridges tour. Among the touring activities are an after-hours guided visit to the Vatican Museums, a fun Tuscany pizza-making demonstration in Florence, dinner aboard a pirate ship in Venice, plus tours of Rome's catacombs and Orvieto's tunnels.
Guests will have multiple-night stays in three fabulous Italian cities. This tour includes time in Rome, Orvieto, Florence, Pisa, Venice and Vatican City.
Multiple Departures
Multiple "Italia Bella: Rome to Venice" departures are offered in 2023 (some sold out, others with availability). Departures are available from March through April, June through August, and December. At press time, pricing started at $5,770 per person, double occupancy.
All prices are subject to change so contact your personal travel planner soon if you're interested in a 2023 Family Bridges departure. Your travel advisor can provide expert advice on all the facets of this tour, how it works well for families and more. 
And if Tuscany is a "bucket list" destination, we'd suggest that you check out our recent blog about tips on how to make such a trip possible. 
We're eager to get back to Tuscany this year. There's always something enticing and new to discover in living "La Dolce Vita."
Important Notes from Pavlus Travel
If anything does tweak your interest in the story and you DO have questions about specific pricing, brochures, savings, accommodations, accessible options and so on, please contact us at 800-528-9300. Or visit us online at Pavlus Travel's official agency Web site; there you can "live chat" with us online too!
This blog site is designed for "basic, general information" about travel. It's not staffed by travel advisors.
Any price examples used in the above blog are subject to change. They also do not represent the full range of options; a travel advisor can assist with additional information.
Please don't use the Reply Section below if you are asking for pricing, travel dates, accommodations, brochures or other specific requests. Please use the 800 number or online link. 
Thanks for reading!